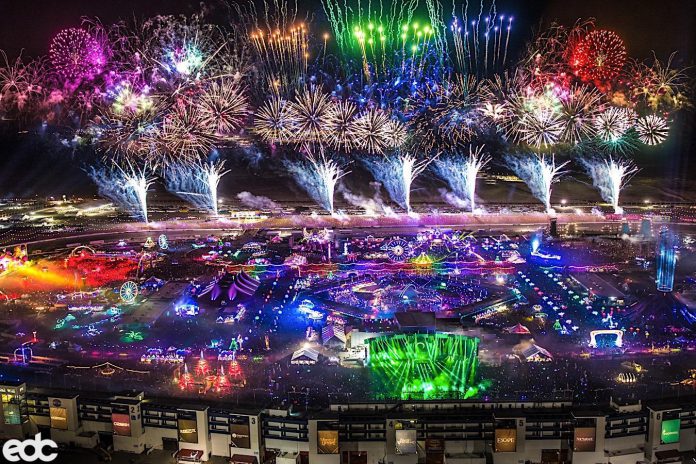 Get an exclusive look into creating one-of-a-kind EDC experiences from Surreal CEO Ben Edelstein!
---
How would you like to ride a helicopter into EDC Las Vegas with Insomniac Events founder Pasquale Rotella, or hang in the studio for a Gud Vibrations production masterclass with NGHTMRE and SLANDER? Thanks to Surreal and Insomniac Cares, you can turn that dream into a reality.
Surreal is a fundraising platform for music events that gives fans a chance to connect with their favorite artists on one-of-a-kind experiences, and their latest venture sees them teaming up with EDC again in 2018. Starting at only $5 per entry, or $25 for a bundle pack containing one entry into each of the nine experiences, your money helps support the Las Vegas Academy of the Arts.
We sat down Surreal CEO Ben Edelstein to discuss the design methods and difficulties of creating unique experiences, whether they are donating a fair cut to charity, and more. There is only one week left to donate for a chance to win, so be sure to head over to the EDC Week Charity Sweepstakes page and donate now!
---
Surreal was able to help Insomniac raise over $162,000 for the Boys & Girls Clubs of Southern Nevada and this year will benefit the Las Vegas Academy of the Arts. What improvements and changes has Surreal gone through in the past year?
Surreal's first campaign ever was with EDC Las Vegas in 2017 so we really relied heavily on organic posts to drive a large portion of the donations. This year we have both PR and marketing partners that really help in expanding the reach and audience for this campaign.
In 2017, Insomniac offered both auctions and sweepstakes for the EDC week charity but decided to forego offering auctions this year. Do you believe the response to the sweepstakes will net an overall positive result with that decision?
I think it will net an overall positive result, especially with the fan base. EDC has a very inclusive feel to it and the fact that anyone can donate and potentially win, aligns really well instead of just the highest bidder winning the prize.
Does Surreal operate as a nonprofit and if so, are the sweepstake entries able to be considered tax-deductible?
We are incorporated as a California Benefit Corporation with our eye on becoming listed as an official B Corp in the next few years. We did this because this type of corporation is designed for social enterprises to pursue both for-profit and non-profit objectives.
Comparing Surreal to others, is the donated net proceeds percentage a fair cut?
We looked at a few of the other companies in the space and we felt that a 15% fee was very fair for the amount of work that goes into setting up and executing each one of these campaigns. Our goal is to move to a model down the road than 100% of fan donations can go to the charity partner and Surreal will rely on brand sponsor relationships in order to generate our revenue for the company.
Experiences are now being offered by other festivals, including Shaky Beats, Phoenix Lights, and Goldrush. What are some of the biggest roadblocks you've faced when expanding?
The biggest roadblock in setting up these campaigns is time. Artists operate on a very tight schedule and sometimes they won't know if they have excess time to dedicate to a unique meet and greet at the show.
Is there any interest in expanding beyond being centered around experiences offered through festivals? Are there artists who want to offer experiences independently?
We definitely want to stay focused in the music community to start but are talking to artists and their teams about also running campaigns around big shows and tours that they have. In this case, we'd let the artist and their team pick a charity that they want to fundraise for and support.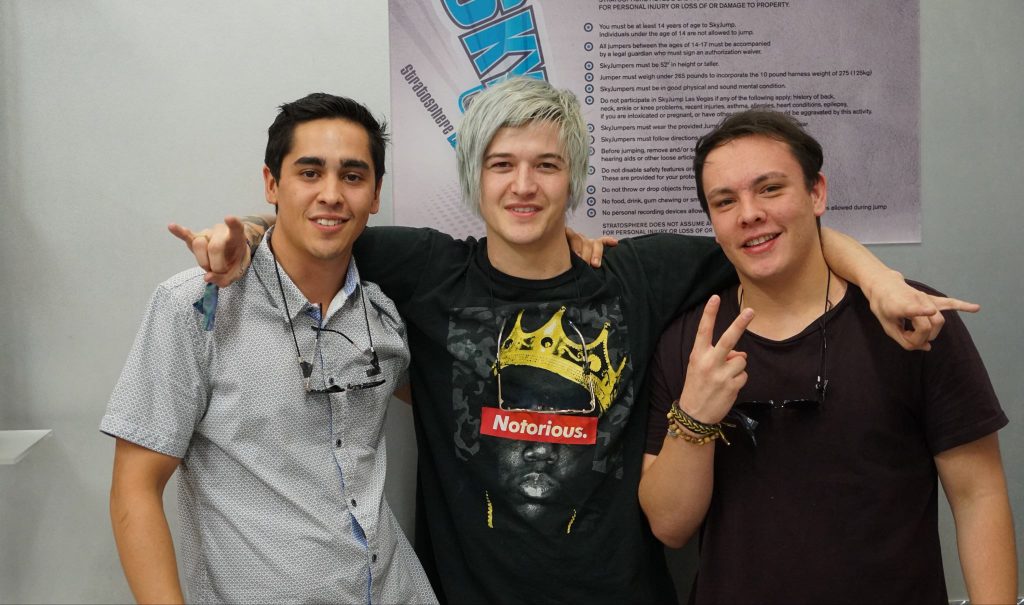 When designing the experiences for festivals, what is the creative process like between the promoter and Surreal?
We try to collaborate as much as possible to find ideas and experiences that are unique to the respective venue and surrounding city that it takes place in. On top of this, we try to offer a wide range of options based on the time sensitivity of the artist's schedule.
What experience did you have in the charity and fundraising space before starting Surreal?
Outside of volunteering and doing adopt-a-family in December of every year for the holidays, I really didn't have any. I realized my passion for doing good and wanted to build a business that could make a big impact on a variety of organizations.
Finally, what inspired you to give back to the dance community through Surreal?
The dance community is unique and truly one that loves to use their influence for good. We're excited to see this continue to grow across other types of music genres in the future.
---
Follow Surreal on Social Media:
Website | Facebook | Instagram