Listen to your favorite artists and discover some new ones on this year's Sasquatch! lineup with our Spotify Playlist!
---
Coachella month may be officially behind us, but thankfully for all us West Coasters, Sasquatch! is nearly here to fill the festival void in our hearts. As usual, the event will be held Memorial Day Weekend at the Gorge Amphitheater from May 25-27. This year's lineup includes an impressive array of alt, rap, rock, and EDM artists alike, including Bon Iver, Vince Staples, What So Not, and more!
With so many amazing artists on the lineup this year, we wanted to make things easier for you by compiling a playlist for all of your listening needs. We're sure you'll find some of your long-time favorites on there, but we also hope you discover some new ones as well to jam out to at one of the most beautiful venues in the world.
The playlist features 67 tracks by artists ranging from Snakehips, to Tune-Yards, to Thundercat, and with only weeks left until the festival, we're confident that this playlist will keep you pretty busy until then. And if it doesn't, there's still plenty of artists on the lineup that weren't featured, so make sure to check them out on the Sasquatch! website!
Arguably one of the best aspects of Sasquatch! is just how many genres of music are featured at each year's event. Although our site's focus is predominately geared towards electronic music, we love discovering and listening to music of all genres and styles. We've included some of our favorite alt and rock artists on the playlist as well, so give it a listen and get ready to party with us at the gorge!
If you still need to purchase your tickets to Sasquatch!, there's still time to do so! Three-day, single-day, 4-packs, and VIP passes are still available but don't wait until it's too late and secure yours today via Ticketmaster!
Stream EDM Identity's Sasquatch! 2018 Playlist on Spotify:
---
Sasquatch! 2018 Lineup by Day: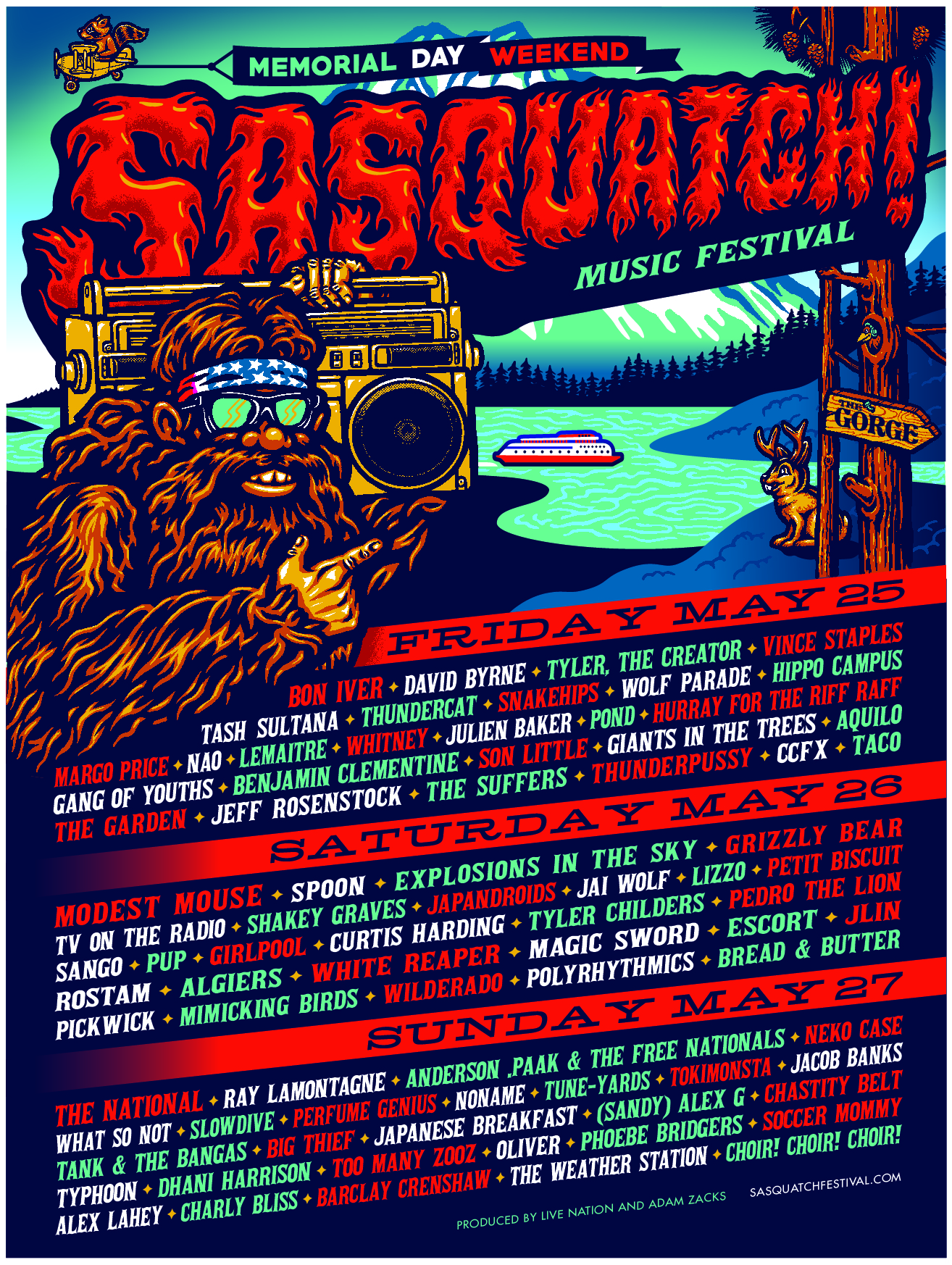 ---
Follow Sasquatch! Music Festival on Social Media: