As many begin to travel for Serenity Gathering's Fifth Anniversary Celebration, let's take a look at the iconic venue that it is taking place at, Woodward Reservoir.
---
If you've attended a festival in any capacity then you've been to different venues, and while there are some that we like there are definitely others that we don't. Everyone has different tastes too, and while many people like to be far away from the cities, others want to be in the center of it all. With that in mind there may not be a "perfect" venue location for everyone, but to me, Oakdale's Woodward Reservoir might be the closest venue to it!
Originally created in 1915 after a severe drought, the first reservoir was completed in 1916 and since then it has helped to feed numerous crops as well as countless people in the region. On top of that, it also became an amazing area for camping and water sports for those looking to adventure outdoors.
Aside from the standard use of the reservoir, it was Symbiosis Gathering that explored the venue as a potential host for their event in 2013. After coming off a difficult edition the year prior, the organizers stated that they would be heading to a new venue to host the event for that year.
The announcement was made through a live painting at Do LaB's Lightning in a Bottle in 2013, giving potential attendees only two months to decide how they might be able to make it to the event. This was problematic for many who plan their festivals well in advance, but for those who were able to attend were treated to an absolutely beautiful venue.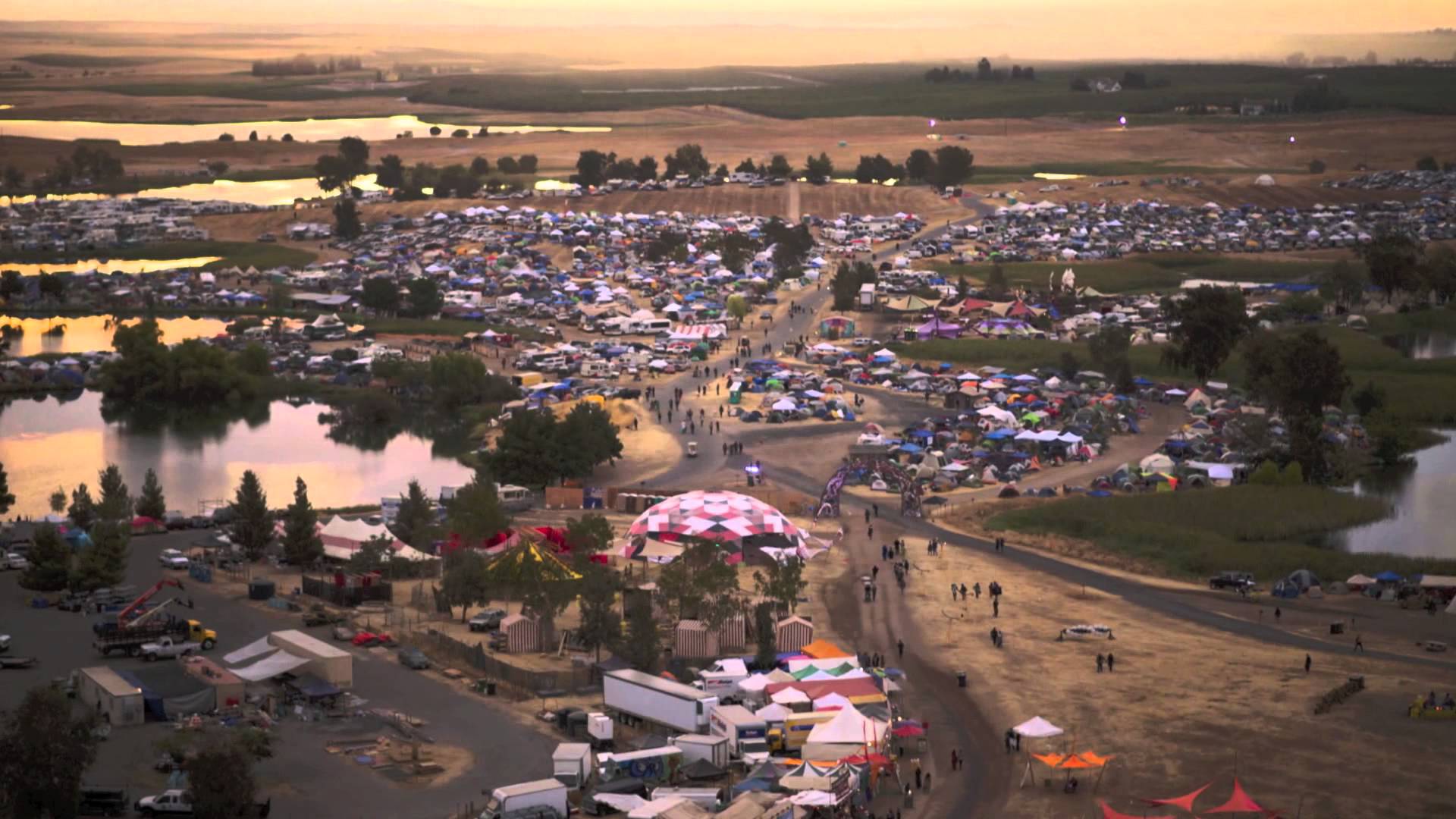 Sometimes you just got to go with your heart and dip your toes into the reservoir.
Featuring shorelines that allowed for attendees to dip into the water at any time and beautiful sunrises and sunsets to witness, this peninsula venue was perfect for the festival. Bringing acts like STS9, Chet Faker, and more that year, the soundtrack only added to the magic of the weekend and marked the beginning of a beautiful relationship.
After taking 2014 off, Symbiosis returned to this venue for gatherings in 2015 for its tenth anniversary and again in 2016. This time they would add to the experience and sponsor a handful of art boats to be used as areas for people to laugh, drink, and dance in the sun on the water.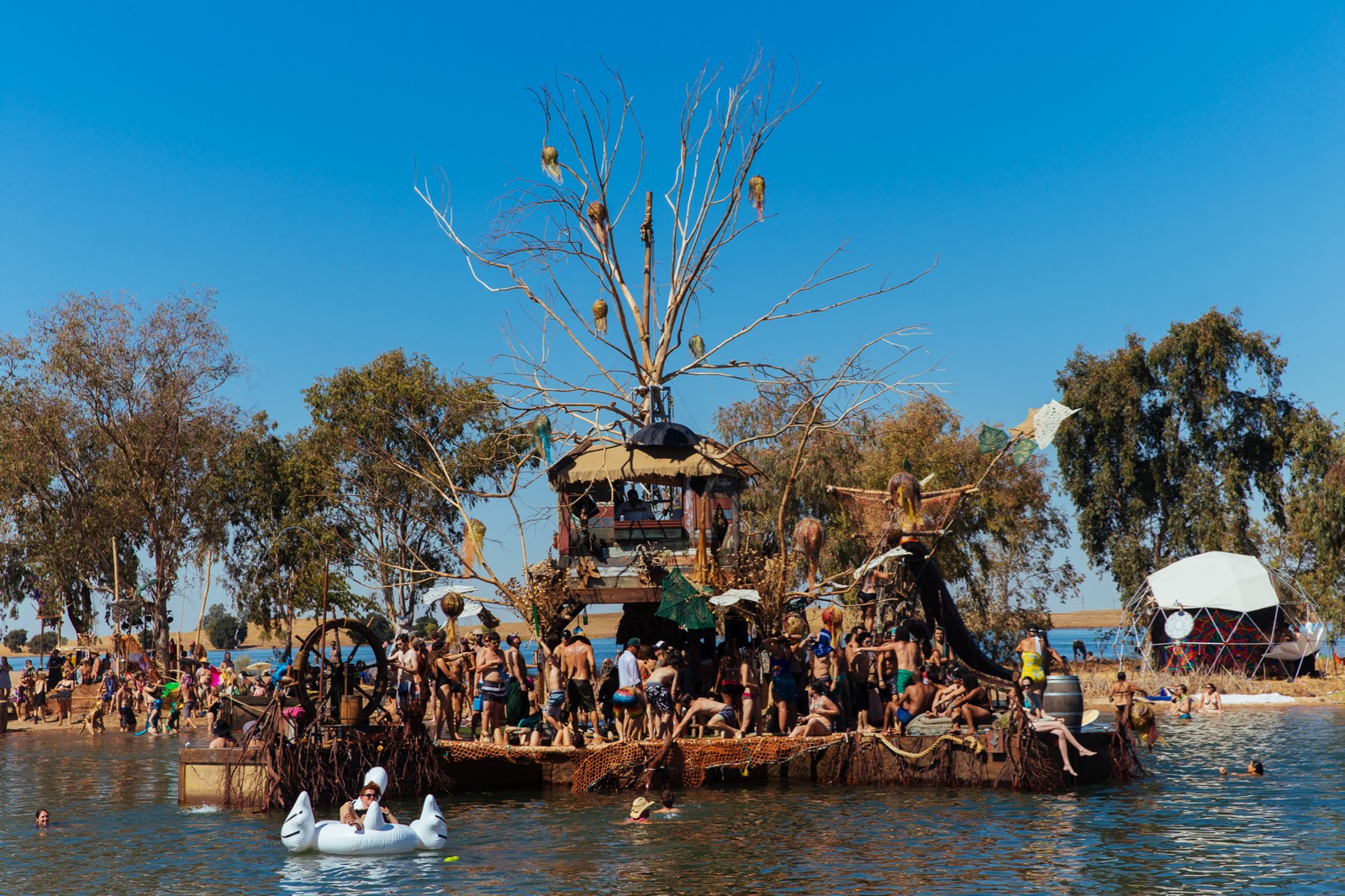 Stepping up to take the reins of the events at the Woodward Reservoir this year is Serenity Gathering.
As an event that I have fallen in love with, I was elated to know that they would be able to take their event to the grounds of the Woodward Reservoir. Watching Symbiosis grow from a humble beginning to one of the most talked about festivals in the scene has been monumental, and I hope that these grounds give Serenity Gathering the home that they deserve.
Judging by the recently releases festival map, Serenity Gathering appears to be using only half the amount of space that was used by Symbiosis. Not only does this mean that there will be a more intimate experience for those who attend while giving extra room to be yourself, but it also gives the festival the ability to expand in the future.
This year's edition of Serenity Gathering is an event you shouldn't miss out on. Check out the full lineup and grab your last minute tickets now because this weekend is sure to be a magical one!
---
Follow Serenity Gathering on Social Media:
Facebook | Twitter | Instagram | SoundCloud