Dance Agenda's Founder Leo talks with us about his love of Trance and why he thinks Minneapolis is an untapped market

---
Anyone who is a fan of Trance knows that while it may not be the most popular genre of dance music, it has the most passionate followers. Just ask Leo, creator of Dance Agenda, whose love for the music inspired him to start his own promotion company dedicated to Trance and other lesser known genres of dance music in the Minneapolis area.
The dance music scene in Minneapolis is alive and well, but Leo felt there was something missing, something that he could provide. Since the beginning, he has brought artists others haven't, and curating unique events, and people are taking notice.
Having recently celebrated the one-year anniversary of Dance Agenda, amassing tons of social media followers, and selling out shows, his instincts were spot on! Leo tells us a little bit more about how it all came to be, what keeps him going, and what's next.
---
Dance Agenda recently celebrated its first anniversary. What has been your favorite memory or moment so far?
Yes, we celebrated our one-year anniversary this past January, time flies! Oh dear, this is a hard one to answer, but I think Sensation: Genix & Sunny Lax last July is my favorite event so far. Those two Anjuna lads have a beautiful friendship and the energy they bring together is surreal.
I remember Genix jumping into the crowd, hugging fans and dancing with them. Everything about that night was amazing. Also, ever since then they've become my good mates. 
The Minneapolis scene has seen a lot of growth over the past few years. As a newer promoter, what are some of the biggest challenges in the market? What separates you from other event companies?
The biggest challenge for me is the genre of dance music we promote at Dance Agenda. We focus on Trance, House, Deep House and Progressive House music which has a very small market. The fanbase is more mature in age, the majority of them being in their mid to late 20's. A lot of our supporters have families and other responsibilities, so sometimes it's hard to get them to come out for shows on a weekend.
Also, many supporters are new to our spectrum of dance music so they are only aware of all the big/popular names. This makes it hard to decide which artists to bring, but it's changing slowly. All of our supporters believe in us, and know what we are doing. So, it's fun for us to surprise them with a more underground sound, or an up and coming artist that they haven't heard of.
Dance Agenda was born out of my passion and love for music. I want our fans to know that and to always feel welcome at a show. Our relationship with our fans is what separates us from any other event companies. I know most of our fans on a somewhat personal level. My wife Kayla is at the ticket desk with me or my friend Matt, he's been supporting Dance Agenda since day one.
You'll see the Dance Agenda crew and I dancing on the dance floor, hugging people, and thanking them for coming to the show. It's a big family of us doing what we love to do. We cherish the close relationship we have with our community.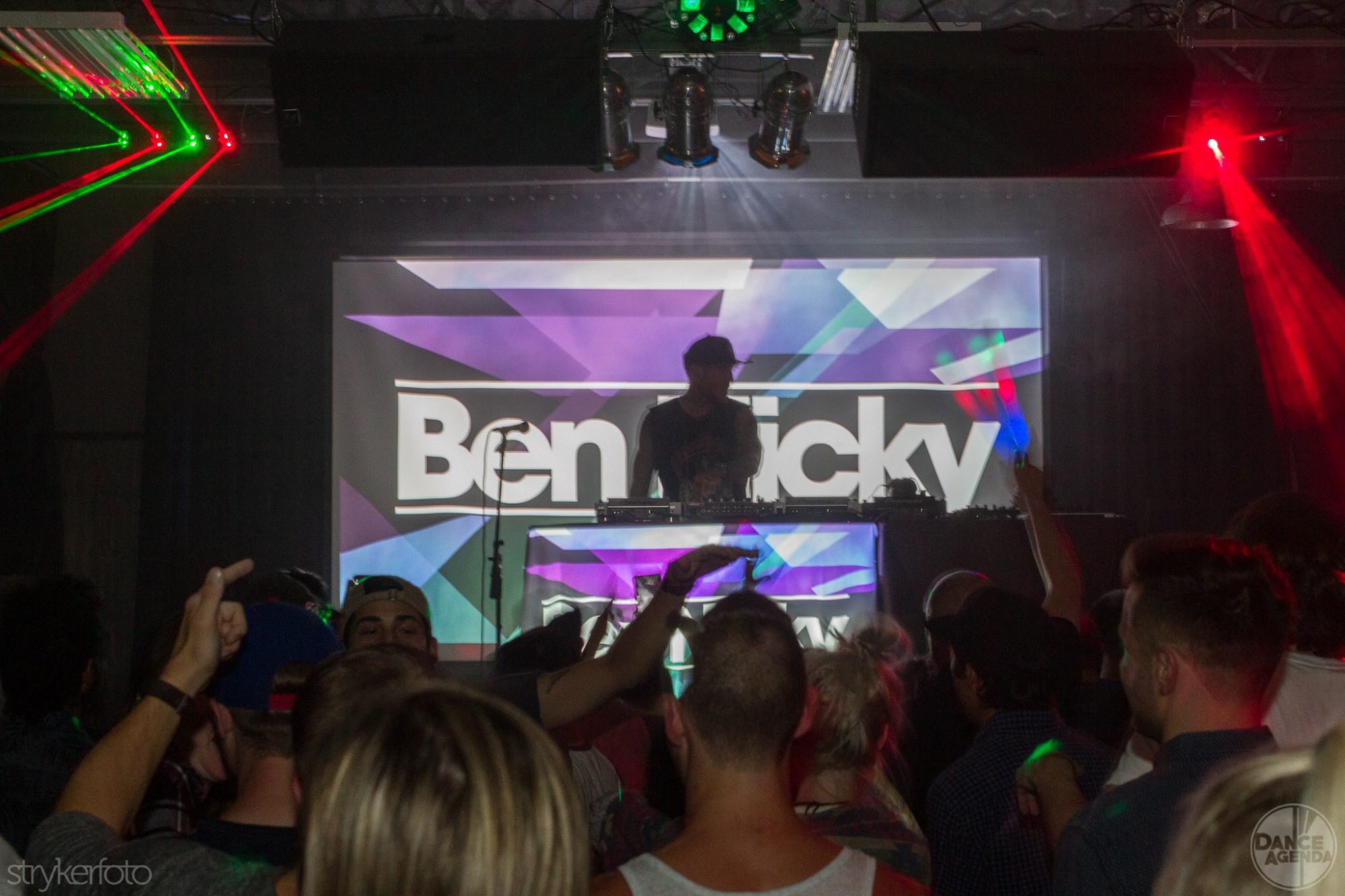 You've been brought artists from genres that other promoters aren't, and people are taking notice. What draws you to trance and techno and why do you think others have stopped booking it?
I fell in love with dance music, because of Trance, around 2002. I grew up in London and dance music has always been massive in Europe. Above & Beyond was my main influence in the world of Trance music. Digweed and Sasha taught me more about the darker side of dance music.
I think Trance is very emotional music, and I love those beautiful melodies. You do what you love, right? I love booking Trance artists because it gives me an opportunity to hear good music and dance away the night with so many amazing people.
The Midwest is much more oriented with Bass music. Dubstep and Trap are huge here and that's where the money is. Legends like Ferry Corsten play in a small room for less than 300 people here in Minneapolis. At the same time, a barely known or up and coming Dubstep/Trap artist fills up a 3000 capacity venue. So, from a financial standpoint, it's hard to book Trance and Techno artists in Minneapolis.
Starting your own business is often stressful and overwhelming. What inspired you to start Dance Agenda and what keeps you driven to keep growing? What is your philosophy on booking artists?
I felt like there was a hole, a hole that took something out of the scene here. I felt like I needed more Trance and progressive music in my life. So, January 2017 I decided to do a Trance show with my local DJ mates and guess what, we packed that room with more than 300 people. That gave me hope and motivation.
I just kept doing what I love and what I wanted to do. The crowd and their love gives me an adrenaline rush, and it has pushed me to go above and beyond with Dance Agenda. 
My philosophy is simple. I like, and listen to, every artist I bring. Thankfully our supporters have shown they believe in my taste in music and I understand their taste in music. I make a list of artists and talk to few of my mates to get their opinion and boom, I move forward with plans to book them. I never just go for the big names or the popular ones. The majority of my headliners debuted in Minneapolis and people love it.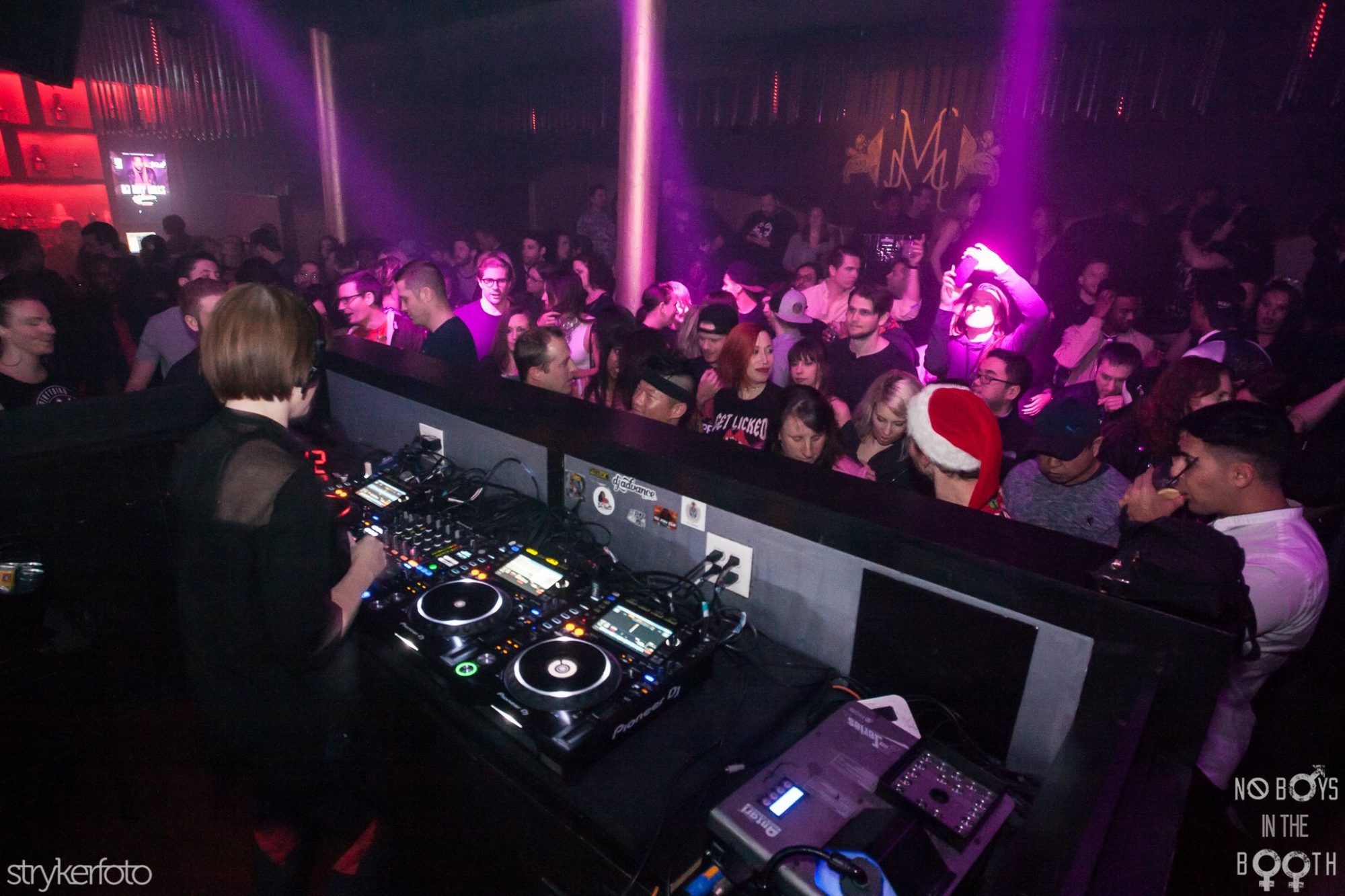 With your unique events like the "Techno & Trance Boat Night" and "No Boys In The Booth", how did those concepts come to fruition and will you be doing more in the future?
The Beat The Night: Techno & Trance Boat Party last September was a very random idea for me, to be honest. One day I just decided I wanted to do a boat party and then I went to check out a few boats. I flew in Eskai and SNR to DJ the event; they are good friends of mine. It was so great to see so many people come out and rock that boat party. I was just wowed by the support.
My brain is way too active and sometimes random ideas like these pop-up. Another one of my fun events is Dogs & DJ's. It's an event where DJ's are playing on an outdoor patio from noon till night, you can bring your puppies and there is a food truck and dog-friendly ice cream vendor.
No Boys In the Booth is my mate Tee's idea to promote and bring a spotlight on female DJ's and producers. I was onboard with her the very moment she discussed it with me. It's such a unique thing, right?
Yes, definitely I will continue to do fun and different events. In fact, I have already planned for another Boat Party for later this year, it will be on Saturday, September 8th.
Who are the key people you've surrounded yourself with to make your shows a success? What are you doing behind the scenes to take care of your artists and attendees?
I am glad Dance Agenda is all about friends and family. Matt McNeil helps me quite a bit with everything for our shows. He's also a great DJ and photographer. My wife Kayla helps me with ticketing and lots of other things. All the website related work is taken care of by my friend Nathan Ashby, who recently moved to Seattle.
I have a very personal relationship with all of my artists. I refuse to just put them up in a hotel and occasionally show up with food. Luckily I have a massive guest suite in my apartment complex where all my artists stay. I am always 2 minutes away, and it's more of an "at home" feeling for them. I've had artists such as Ben Nicky, Sunny Lax, Genix, Standerwick and many more stay in those suites, and they love it. Sometimes we just chill out in the courtyard, grill and drink beer. 
As I mentioned before, we have quite a bit of a personal connection with all of our attendees. A large majority of them are my friends on Facebook. My attendees can always find me on the dance floor or at the door of the events. Even at a busy show I make sure to say hello and mingle with the crowd. It's such an amazing feeling to see that we are making so many people happy with the help of music.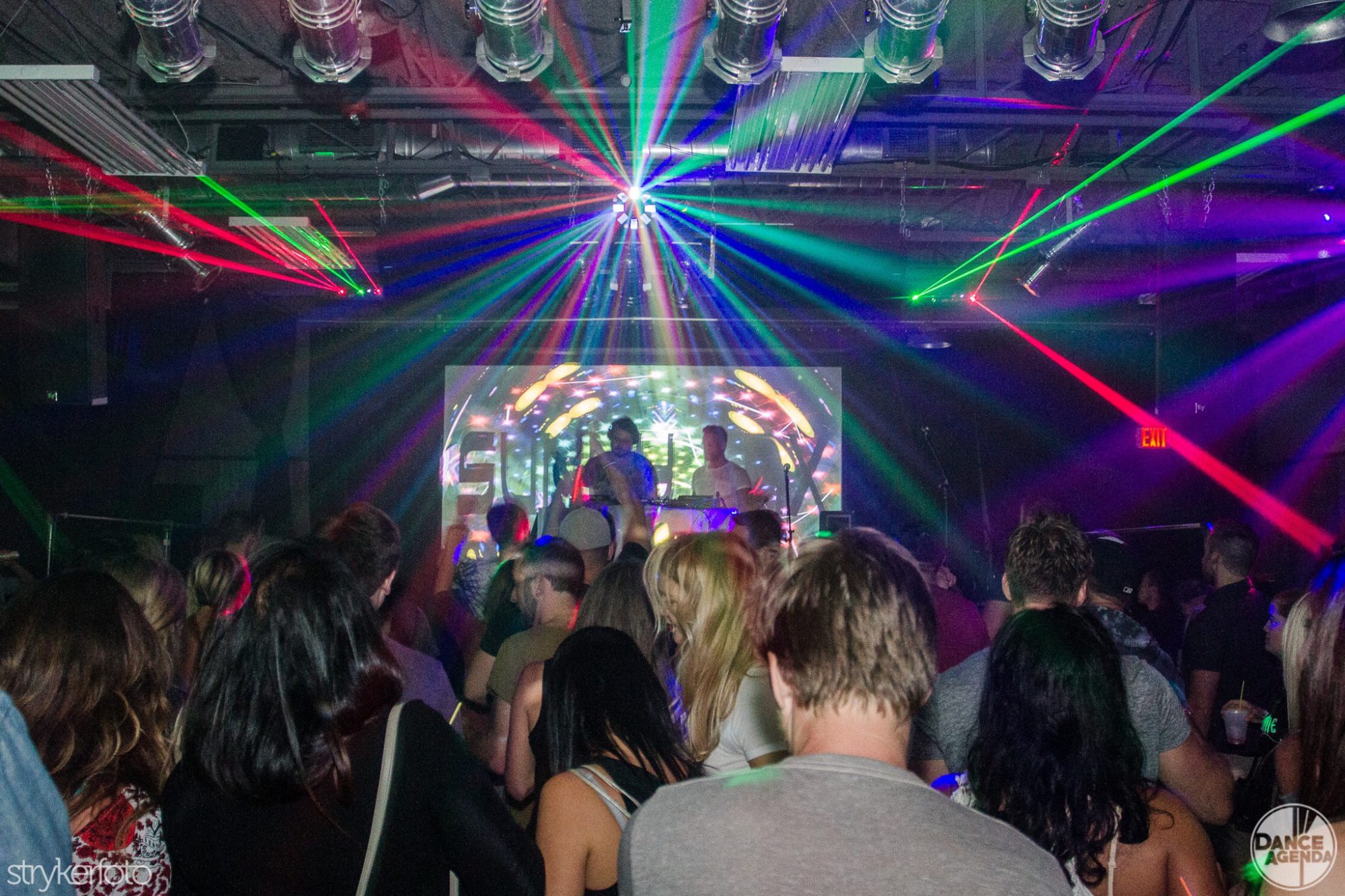 As someone who attends shows and also books them, what are your thoughts on the venues in Minneapolis? How do you choose where you have your shows?
We do have a few standard club venues such as Armory, Myth, and Skyway, but those are huge venues for bigger shows. It's a bit tough when it comes to smaller lounge type venues for dance music. Most of the bars and lounges in Minneapolis focus on top 40, mainstream, and hip-hop music.
A lot of place likes to enforce a dress code which does not go with our kind of events. Also, many venues don't have great production when it comes to sound, a DJ booth, and lights. It's a lot of manual work for our shows to have to add those extra elements to the production. We are working on getting a permanent home, catered to our dance music scene.
When and how did you originally get involved with the electronic music scene?
I started listening to Dance Music in early 2002. Growing up in London made it easier for me to go clubs like Fabric and Ministry of Sound on a regular basis. Around 2010 I started DJ'ing, and slowly I started doing shows here and there, and the rest is history.
Not only are you a promoter, but you are also a DJ, husband, proud pug owner, and you have a full-time job. How do you juggle it all and how do you find time to balance everything?
It's hard, it's really hard, I am not going to lie. Luckily I have an amazing wife who understands and supports me for my passion for music. I work about 70 hours every week between my full-time job and Dance Agenda, but it's well worth it because I am doing something I love. I am always on the go but I try my best to have time for my wife and friends. I try to have happy hours with my mates to catch up.
I love to cook and hang out with my friends on the weekends when I am not DJ'ing or running shows. The rest of my free time is spent with my puppy Hercules, he's a two-year-old Pug. I love that little fur ball! If you follow me on social media then you know how obsessed I am with that little one.
Finally, your adorable pug, Hercules, has his own Instagram account and following who has been seen in pictures with DJs like SNR and Eskai. What are Hercules' secrets and tips to becoming an Instagram celebrity?
Well, the plan is to make Hercules famous to the point my wife can quit her job, haha. It would be great to make him a famous EDM pug. My wife runs his Instagram and she comes up with different ideas; he even knows how to play dead.
His secret to fame is his adorable face; he's the most good-looking, fittest pug ever. He gets his affinity for fitness from his dad. [Laughs]
---
Follow Dance Agenda on Social Media:
Website | Facebook | Instagram
Follow Leo Himself on Social Media: