Subtronics just released his long-awaited Wook Laser EP and it's nastier than we could've ever imagined.
---
In the midst of the wave of experimental freeform bass and angry thrashes of dubstep, there's a swampy, riddim-infused, subterranean rumbling of sticky bass that'll send chills down your spine. If you don't know what that sounds like, Subtronics is here to demonstrate with his Wook Laser EP. It's four tracks of immensely savage and blood-curdling bass so bold that it will make you sick.
Released on the respected Never Say Die: Black Label, Wook Laser is a disgustingly raw and vicious compilation that'll have necks breaking and heads banging. With sickening bass wobbles and rightfully aggressive vocal samples, these four masterful tracks come with a side of guaranteed bass face like you've never had before.
Stream Subtronics – Wook Laser on SoundCloud:
We start off the extremely impressive and massively repulsive EP strong with the title track, "Wook Laser".
There couldn't be a more accurate title for this track: blips of annihilating bass lasers shoot through each cragged crevice. It's merciless, absolutely foul, and infectious in nature, driving its drippy alien bass tendrils through every inch of our bodies for complete takeover.
We're barely able to catch our breath by the time we get to "Critical Strength". Absent of an elusive intro like in "Wook Laser", this track jumps right in with shredded riddim stomps. Progressing to the next drop, there's a stark increase in the menacing intensity as a colossal wave of silence is broken by an eerie vocal sample. What ensues is nothing short of a contagious onslaught of bass vomit, and we can't get enough of it.
"Blastin" is next on the tracklist, and in comparison to the previous two tunes, it takes a deeper and darker route. A scrap metal grating bassline so demonic that it most likely slipped from the gates of hell, "Blastin" takes no survivors with its murderous slew of bass ruptures.
By the time we've reached the final track on the EP, we can't help but immediately get hyped.
We first heard "God Of Destruction" in Subtronics' Okeechobee set, where he mixed this MurDa collaboration in with Riot Ten's legendary "Railbreaker". Having liked the combination so much, we saved the video recording in hopes we would eventually hear the released ID, and we're ecstatic to say that this mental collaboration made the Wook Laser EP.
"God Of Destruction" is sure to be a staple in heavy bass sets this year. Gritty and heavy bass chops massacre complete silence before dispelling into a knee-shaking earthquake. It's without a doubt our favorite track in the collection.
If you just can't wait to see this EP live, catch Subtronics while he's on tour alongside Dirt Monkey, EPROM, and Blunts & Blondes! Check out the Warp Drive '18 Tour dates and get your tickets for a location near you!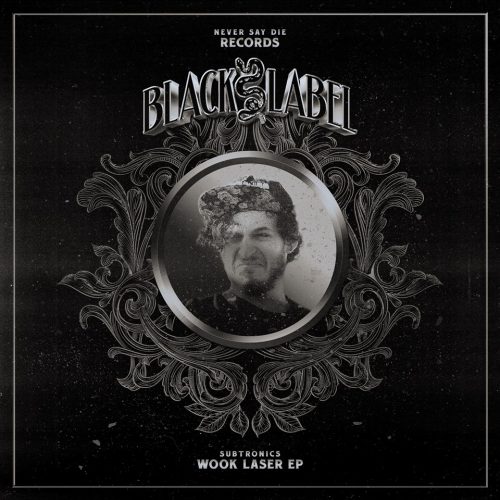 ---
Connect with Subtronics on Social Media:
Website | Facebook | Twitter | Instagram | SoundCloud