Desert Hearts is bringing their City Hearts Festival to San Francisco to start the summer off in NorCal in all the right ways.
---
SoCal powerhouse collective Desert Hearts has announced that they will be bringing their popular City Hearts Festival to the streets of San Francisco! This will be the third edition of a City Hearts Festival that has been announced, following a very successful show in Los Angeles and the recently announced Sin City Hearts in Las Vegas.
City Hearts Festival is where Desert Hearts' has brought their love of life, techno, house, and one another for the world to experience. For the show in SF, they have partnered with one of the best venues the city has to offer for the show as well. The Great Northern has hosted many block parties in the past, such as the New Years Day events "Breakfast of Champions", so we can't wait to see what is in store this June.
The venue is perfect for attendees who will be able to walk around, eat, dance, and more while inside, but the block party aspect is only half of the party equation. The Great Northern also has an indoor venue that has been brought to life with an amazing sound system and enough production elements to keep even the most seasoned music lovers entertained.
For those of us who weren't able to grab one of the Desert Hearts Festival tickets, which sold before the lineup even dropped, this will be a great way to get your Desert Hearts vibes in the San Francisco summer sun. The full lineup for the show has yet to be announced, but if their editions in Los Angeles and Las Vegas are any indication it definitely will be a must-attend party.
Tickets for Desert Hearts presents City Hearts Festival San Francisco are available now via TicketFly!
---
Desert Hearts presents City Hearts Festival: San Francisco – Essential Info:
Date: June 10th, 2018
Ages: 21+
Hours: 12pm – 9pm
Venue Address: 119 Utah St. San Francisco, CA 94103
Tickets: Purchase HERE
Facebook Event Page: RSVP HERE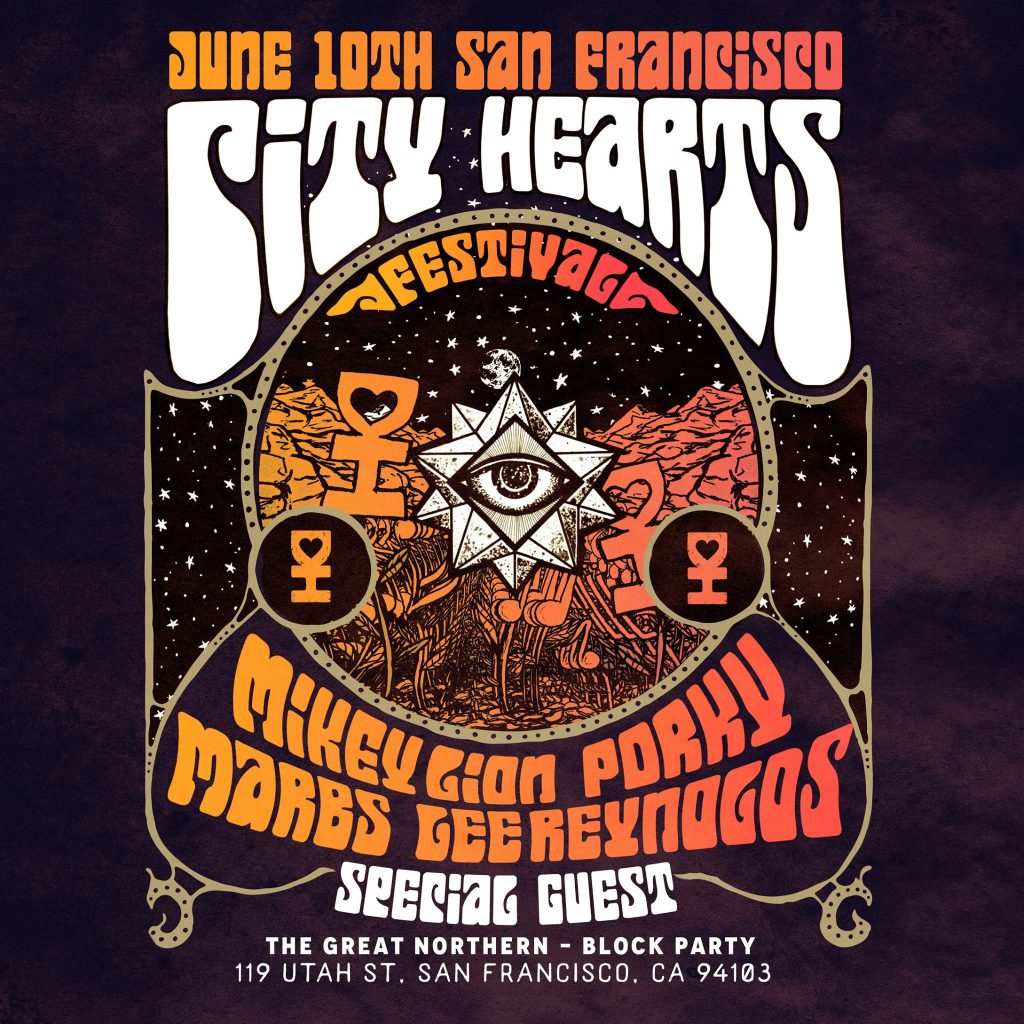 ---
Follow Desert Hearts on Social Media:
Facebook | Twitter | Instagram | SoundCloud