Get ready to be utterly spellbound by HVWKS' "Black & Blue"!
---
Amid Flume, Godlands, and other producers from down under, there is one who is up and coming in the bass scene and deserves your attention. Hailing from Brisbane, Australia, bass producer HVWKS is back with "Black & Blue", a beautifully entrancing track that'll have emotions stirring and hips shaking.
Released on Australia-based label Be Rich Records, "Black & Blue" is a whimsical and hypnotic masterpiece. Filled to the brim with subtle notes of reverberated bass and expertly crafted synth, HVWKS' newest track is a summer playlist staple and sure to be left on repeat.
Akacia's sultry vocals bring an irresistible allure to the track, enrapturing all who listen. Her velvet-smooth voice entangled with layered synth pulses and a light percussion knock make for a passionate aural journey.
Listen to HVWKS – Black & Blue on SoundCloud:
After the release of "Guardian", we knew HVWKS was someone to have on the radar. A collaboration with renowned Sydney bass artist Sippy, this earth-shattering dubstep banger is a stark contrast to "Black & Blue" and its surreal elegance. This evident range in sound and production is a notable skill and keeps fans guessing as to what direction HVWKS will take next.
We are proud to premiere "Black & Blue" from HVWKS here at EDM Identity. Listen to this addictive track and let us know your thoughts in the comments!
---
"'BLACK & BLUE' REALLY MEANS SOMETHING TO ME AS IT IS THE FIRST SONG THAT I HAVE REALLY SHOWCASED MY OWN EMOTION AS A PRODUCER. WORKING WITH AKACIA ON VOCALS HELPS WITH TELLING A STORY THAT MAKES THIS SONG REALLY COME TO LIFE. WE HAD A LOT OF FUN MAKING THIS, IT'S A BIG STEP UP FOR ME CREATIVELY AND I CAN'T WAIT FOR EVERYONE TO HEAR IT!"

— HVWKS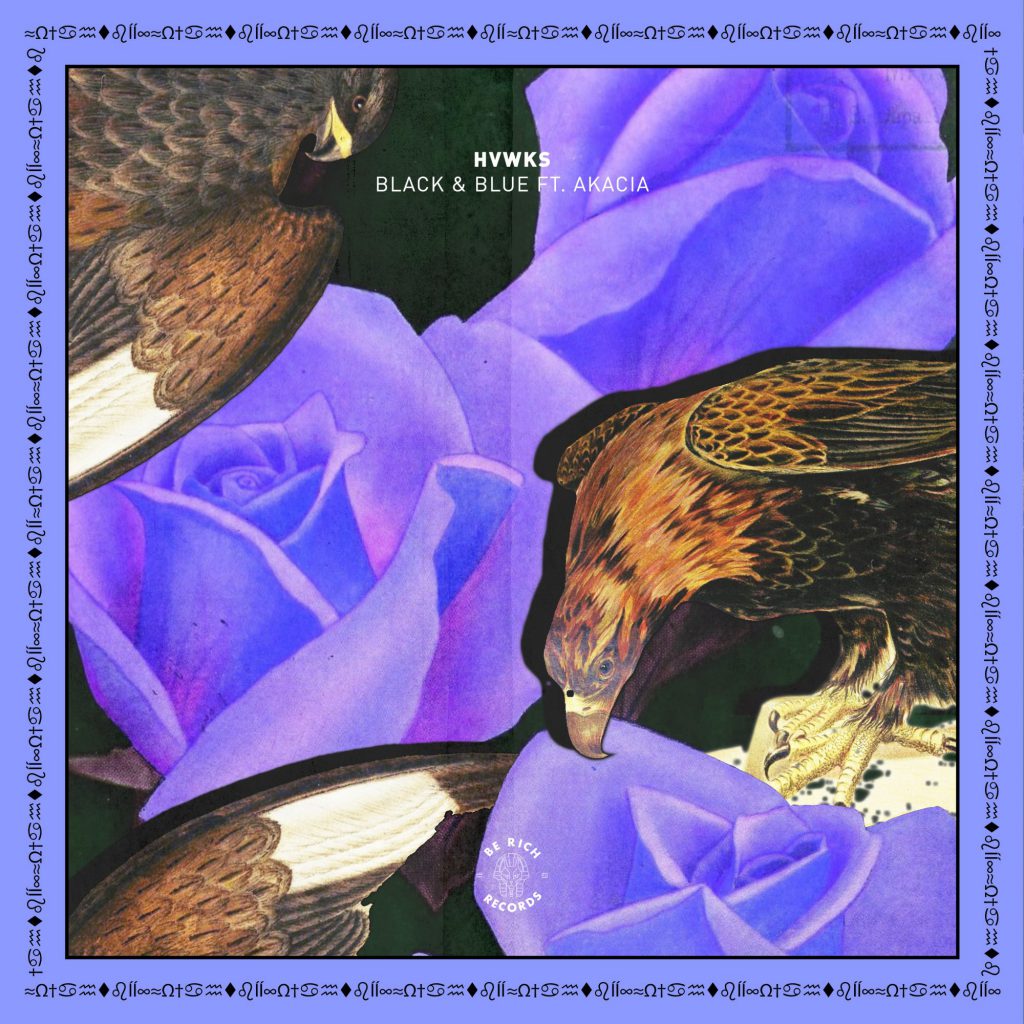 ---
Connect with HVWKS on Social Media:
Facebook | Twitter | Instagram | SoundCloud