Welcome to The Landing, EDM Identity's weekly post highlighting fresh tracks you may have missed!
---
Since the introduction of streaming sites and mediums like Bandcamp available for artists to release on, new music is hitting us faster than ever and the abundance of releases can almost be overwhelming. We know that it is a difficult task to keep up with every artist, so we're here to assist you with some gems that "land" in our inboxes. In every edition of The Landing, we intend to highlight some tracks that you may have missed, or perhaps shine a light on new music for you to fall in love with.
This week's edition of The Landing features fresh tracks from Gab Rhome, The Dualz, J. Worra & Dances With White Girls, OMNOM, Chicago Loop, Seven Lions & Jason Ross, Nurko, Dion Timmer, Eptic, Markus Schulz & Emma Hewitt, Ghastly, Hoodboi & TZAR, A&G, Paper Diamond, ilan Bluestone, and Sam Feldt & MÖWE!
The Landing || March 25-31, 2018
---

Gab Rhome sweeps us off our feet with "Miami Rice."
Gab Rhome – Facebook | Instagram | SoundCloud
Just in time for taking in the summer sun, Gab Rhome is back with a brand new EP. Released on Bar 25 Music, his Motel California EP is the stuff of gorgeous, halcyon dreams. The EP features two tracks and four remixes, but our favorite by far is "Miami Rice," which calls to mind the sun-dappled shores of the Sunshine State and the sort of days that make you forget you have a care in the world.
Rhome's work has previously appeared on Anjunadeep and All Day I Dream, and a release on Bar 25 Music is just another notch in his well-appointed belt. Give it a listen, and be prepared to be swept away by Gab Rhome.
---

The Dualz bring their signature sound to Ton Töpferi for a delightful journey through "Time."
The Dualz – Facebook | Twitter | SoundCloud
Self-described as anti-heroes, French house and techno duo The Dualz appear to be anything but. This Friday, the released their brand new Time EP on Ton Töpferei, and while all three tracks are well worth a listen, it's the title track that really grabbed our attention. "Time" is a gently meandering journey through the perception of time and space, featuring airy, ethereal vocals overlaid on a piece of music that is at once energetic and contemplative.
Give it a listen, and make sure to stop by and check out the full Time EP–it will be your soundtrack to spring in no time.
---

J. Worra teams up with Dances With White Girls for a dose of "Modern Medicine."
J. Worra – Facebook | Twitter | SoundCloud
Dances With White Girls – Facebook | Twitter | SoundCloud
Chicago-born tech house artist J. Worra has been blowing up lately, and if you give her recent work a listen, it's not hard to see why. With releases on labels like Insomniac's In / Rotation and Sweat it Out!, it seemed only natural that her next progression would be to start her own imprint, and her latest, "Modern Medicine" featuring scene mainstay Dances With White Girls, is her label debut.
With a solid four-on-the-floor beat, a chunky and instantly recognizable bassline, and an inspired spoken-word turn by the inimitable Dances With White Girls, "Modern Medicine" is no doubt her strongest work yet, and it's got all the trappings of a festival season tune with staying power. It is the perfect debut on her ARROW. label.
J. Worra had this to say about her latest track:
"Modern Medicine took about 6-7 months to really evolve to what it is, it was definitely a lesson in patience for me. I had originally recorded in my own vocal hook and then decided I just wasn't doing the track proper justice. I have always been a huge fan of Dances with White Girls, I met him last year at Hard Summer Music Festival and he is just an awesome guy, I reached out and he laid down a few hooks for me… After that the final touches came together pretty quickly and I was able to test it out for the first time on Holy Ship. To be honest, I could not believe the reaction I was getting on the ship. I am so happy with this final product, I truly think it shows my evolution as an artist and I cannot wait to see how this one does."
---

OMNOM delivers a tasty morsel of electro house with "Fo Free!"
OMNOM – Facebook | Twitter | SoundCloud
2018 continues to be a stellar year for the Dirtybird Record label; their latest release, "Fo Free" by label newcomer OMNOM is a perfect track to kick off festival season. The track features a groovy bassline and eccentric synths combined with the vocals of OMNOM himself.
Labelmates Walker & Royce have been playing "Fo Free" in their sets for some time, and upon discovering that it was unsigned, signaled back to the Dirtybird nest that they needed to do something about that. One play later and the track was unsigned no longer.  If "Fo Free" is any indication is what to come from OMNOM, we should all be very, very excited.
---

Prepare for a complete mind warp as Chicago Loop hits us with the latest in his techno wheelhouse with "Draconis!"
Chicago Loop – Website | Facebook | SoundCloud
He has released incredible works of techno artistry on labels such as Phobiq, Respekt, Renesanz, and Toolroom and has even garnered quite the massive attention from Mark Sherry's own Techburst label. But today, Chicago Loop is set to make another mark on the scene with the release of his highly anticipated Draconis EP, making his overdue comeback to Orange Recordings!
With two pure techno tracks that promise to rock the dance floor, the title track "Draconis" will have you smashing that repeat button over and over again! As the driving techno bassline gets the blood pumping with the perfect amount of energy and intrigue it is the gritty synths that arrive a few minutes in that truly ignites this track to life. Chicago Loop is definitely an artist that you want to pay close attention to as he continues to knock our socks off with his game-changing underground beats.
Before you go, be sure to check out the rest of the Draconis EP including "Between The Notes" and the mind-altering remix of "Draconis" by Luca Gaeta!
---
              
The long-awaited "Ocean" by Seven Lions and Jason Ross is finally here!
Seven Lions – Facebook | Twitter | SoundCloud
Jason Ross – Facebook | Twitter | SoundCloud

Seven Lions and Jason Ross have teamed up again for another beautifully melodic track. Incorporating both of their styles, and featuring the vocals of Jonathan Mendelsohn, "Ocean" is sure to put a smile on your face. Fans of the dynamic duo have been waiting patiently for this release, and it does not disappoint. However, if the song left you looking for more of the hard-hitting sound of Seven Lions, not to worry! They released a second collaboration alongside "Ocean" called "The Sirens" which will surely satiate your appetite for that heavy bassline.
---

Nurko gives EGZOD and Leo the Kind's "Paper Crowns" an uplifting melodic bass remix.
Nurko – Facebook | Twitter | SoundCloud
While we enjoyed the original "Paper Crowns", Nurko's melodic bass remix of the track is exceptional. The melodic bass notes create a new ambiance for the track and give it a groovy feeling. You really can't go wrong with melodic bass in this day and age–not to mention, Nurko added a few other sound samples that add a jungle-y flair to this song. So if you are looking for something fresh to listen to this weekend, definitely give Nurko's remix of "Paper Crowns" a shot!
---

Dion Timmer releases this insane bass-blasting VIP of "Down With Me".
Dion Timmer – Facebook | Instagram | SoundCloud
Being one of the most diverse producers in the bass realm, Dion Timmer has surpassed expectations with this powerful VIP of "Down With Me". With an introduction marked by the beautifully melodic vocals heard in the original track, we're left completely breathless by the time the drop hits. A rapid-fire of bass shots relentlessly descends upon our ears with little warning, and we can't get enough.
Having worked with Excision, one of the most notable of bass artists this young Dutch DJ has worked with, Dion Timmer is a well-rounded producer who truly takes his listeners by surprise with each of his creations. We can't wait to hear more from this artist this year! In the meantime, check out this insane VIP and see why Dion Timmer is a name to respect and remember.
---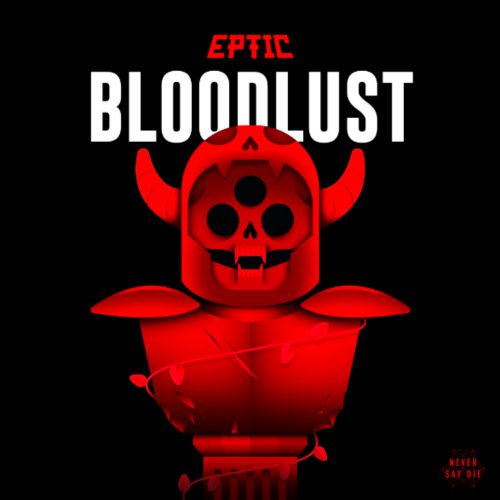 Eptic takes us on a ballistic bass journey with "Bloodlust".
Eptic – Facebook | Instagram | SoundCloud
When have the artists of Never Say Die ever delivered anything short of raw and unbelievably heavy dubstep? Hailing from Belgium, Eptic has pulled out all the stops with "Bloodlust", a vehement beast of a track that'll have pits opening up in seconds. This is the first track in a while that this bass legend has put out, and it does not disappoint: with an intricate and unmatched sound design and some of the wildest bass drops we've heard this year, "Bloodlust" is sure to be a fan favorite.
---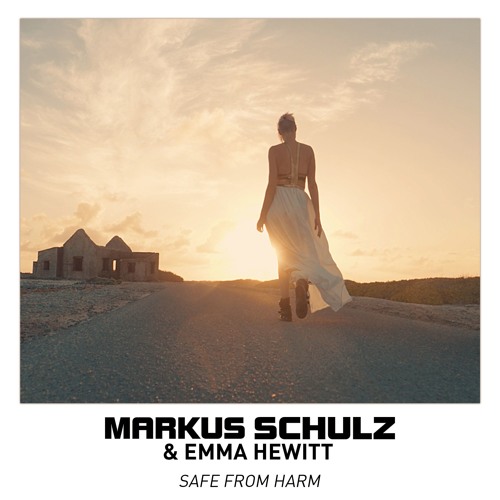 Emma Hewitt lends her beautiful voice to a powerful trance love song by the Coldharbour Records label boss Markus Schulz titled "Safe From Harm".
Markus Schulz – Facebook | Twitter | SoundCloud
Emma Hewitt – Facebook | Twitter | Instagram
A brand new collaboration between Markus Schulz and Emma Hewitt, "Safe From Harm" releases just weeks before Markus Schulz's Global DJ Broadcast presents his yearly "In Bloom" showcase with new and classic vocal trance tracks. This track also signals the exciting direction that he's taking with his upcoming artist album expected later this year.
After a beautiful piano lead-in, "Safe From Harm" features heartstring pulling synths backing Emma Hewitt's love lyrics like "Wherever you go, I'll follow you always." The melody is balanced perfectly with Emma Hewitt's voice creating a positive, upbeat vibe that is perfect for spring.
---

Ghastly takes us on a trip with a new track from his upcoming album, "LSD".
Ghastly – Facebook | Instagram | SoundCloud
To be honest, this wasn't the drop I was expecting from a Ghastly song called "LSD," but I'm into it! Similar to his previous release "I'll Wait," this track has a more melodic future bass feel than most Ghastly tracks. It's awesome to see him go in a more uplifting direction, taking us on a captivating trip through music and color. Voice clips of a woman experiencing LSD in an interview are overlayed throughout the buildup, saying things such as "I've never felt such infinite beauty in my life."
It showcases the positive side to the drug that many other similar tracks may not – most that I've heard to date are much deeper and trippier. "LSD" is full of wonder at discovering the world all over again, and the euphoric melody of the drop is a perfect representation of that. According to Ghastly on his Instagram, this track is "much different from the others on the album, much more to come." Can't wait to see what else he has in store for us!
---

Hoodboi & TZAR Come Together For "Tip Of My Tongue"
Hoodboi – Facebook | Twitter | SoundCloud
TZAR – Facebook | Twitter | SoundCloud
Shortly after releasing his track "Glide," Hoodboi has released another brand new track. With his penchant for working with vocalists, the electro-R&B artist collaborated with Russian songstress and frequent songwriting partner, TZAR. Hoodboi's unique and minimalist beats are layered with TZAR's soulful voice and make for a perfect blend of electronic and downtempo R&B-like feels. As to be expected, Hoodboi continues to show his versatility in every track he releases.
"I've been writing music with Tzar for a couple years now. I knew we landed on something special when we wrote Tip Of My Tongue one night at her apartment. This track was one of the starting points for the EP and helped shape the rest of the songs. I'm happy to present Tip Of My Tongue featuring Tzar." -Hoodboi
---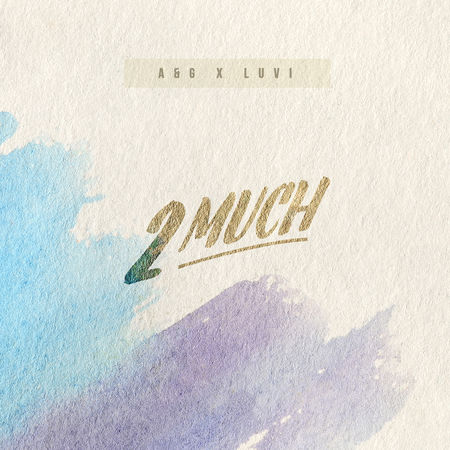 Longtime dance duo A&G continue their uplifting/chill original streak with Luvi collab "2 Much".
A&G – Facebook | Twitter | SoundCloud
A&G are bringing chill tropical vibes and we are really loving it! A&G is composed of brothers Andrew and Gino and they have been in the game for years. However, when Gino was diagnosed with cancer, the duo understandably took a hiatus until 2016 where they release numerous covers. Now they are back to making original music and are making their way back in a big way!
In their latest release, they collaborated with Levi to bring fans this downtempo electro-house track. Armed with a different perspective and focus shaped on what's really important to them, we look forward to seeing what the rest of 2018 has in store for them!
---

Paper Diamond's new track "Downfalls" will have you grooving in your seat.
Paper Diamond – Facebook | Twitter | SoundCloud
The newest track off of Paper Diamond's upcoming album, "Downfalls" shows his chiller side with a smooth hip-hop beat and light horn drop. Perfect to put on at any time of the day, "Downfalls" provides easy but addictive listening, captivating you with its impressive pairing of vocals and production. Paper Diamond often goes harder with heavy trap drops but keeps it downtempo yet funky with this new one. We'll see what direction he goes in for the rest of the album!
---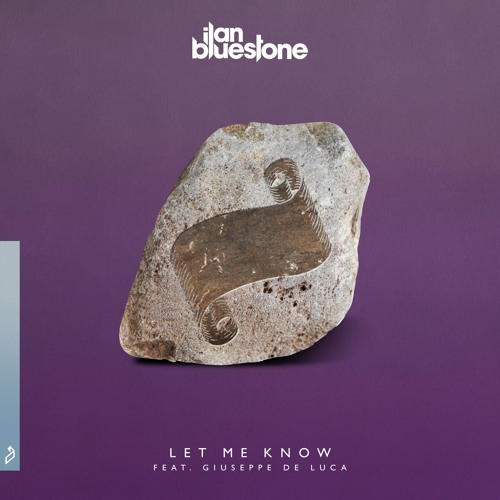 Visualize your festival year with Ilan's new anthem, "Let Me Know" featuring Giuseppe De Luca.
Ilan Bluestone – Facebook | Twitter | SoundCloud
Ilan Bluestone's "Frozen Ground" was undoubtedly one of Anjunabeats' most iconic and instantly recognizable tracks of 2017, and "Let Me Know" is a triumphant follow-up. The new release boasts an enormous opening and a vocal with a classic feel.
"Let Me Know" is not an introspective track, it is festival-season-ready. When the melodic line comes in, you can't help but visualize the sparkling strobes, piercing lasers, and jumping crowds. Just picture bouncing around in the sand at the upcoming Anjunabeach SoCal, relishing the crisp treble mixing with the rushing waves on Huntington Beach while you listen to this one!
---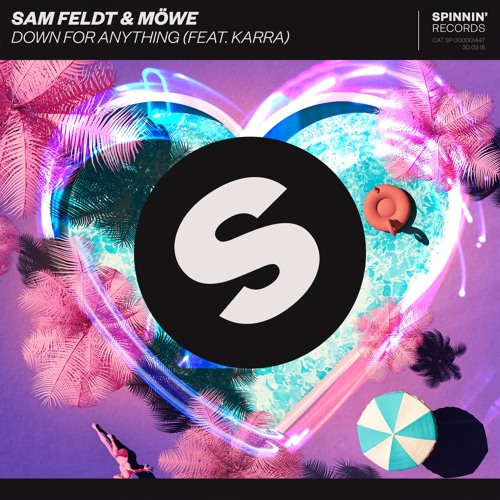 Get "Down for Anything" with Sam Feldt & MÖWE's new track with KARRA!
Sam Feldt – Facebook | Twitter | SoundCloud
MÖWE– Facebook | Twitter | SoundCloud
Summer will be here before we know it and so it's time to look for those tracks for your summer playlist. With the power of KARRA's voice and lyrics in this track, you'll get those summer vibes in no time. Mix in Sam Feldt and MÖWE's groovy vibes and sounds, and we can't help but be "Down for Anything" when it comes to this track.
While there is a whistling section, the track is still quite enjoyable and adds a sense of whimsy. Even the music video for the song conveys that summer and whimsical vibe. Check out the Club Radio Mix of the track and we'll see you on the dancefloor, jammin' to this sweet song.