This week, trippy bass music powerhouse Wormhole Music Group released Psy Fi and SubDocta's newest dank and dark release, "Paint Thinner".
---
In their first-ever collab to date, Psy Fi and SubDocta have joined their technical, eclectic forces to generate a visceral, introspective track that brings the unique cerebral tone of each peculiar artist to the surface. "Paint Thinner" features the heavy hand of SubDocta's West Coast Wobble and Psy Fi's intricate intergalactic bass, both encoded in an elaborate medley of musical influence.
The flavor palate of this subterranean, yet uptempo track bears elements of trap, hip-hop, and psydub, whilst prominently featuring a halftime drum and bass signature, all encased within a drippy, crunchy psychedelic husk.
This track's dynamic character, dark ambiance, and sonorous affectations are the sonic scaffolding by which its eerie atmosphere and thoughtful composition are meticulously designed.   
Stream SubDocta & Psy Fi – Paint Thinner on SoundCloud:
As industrious, forward-thinking artists, both Psy Fi and SubDocta have become increasingly renowned for their ability to satiate their respective genre-defying filthy, yet intriguing bass music niches. SubDocta's deep, dank style with Psy Fi's complex and focused atmosphere have created a most unique, enticing and engaging amalgamation. "Paint Thinner" is among the optimal results of the convergence of creative minds who are already on the cutting edge of West Coast bass.
Each of these artists are making an increasingly greater presence in the West Coast bass scene and beyond. This summer you can find both Psy Fi and SubDocta at The Untz Festival in Central California.
Keep your eyes out for SubDocta as he sets off with Opiuo on their upcoming Syzygy Tour. Stay tuned for more from Psy Fi and SubDocta as they bridge the ever-diminishing divide between the tangible and ineffable.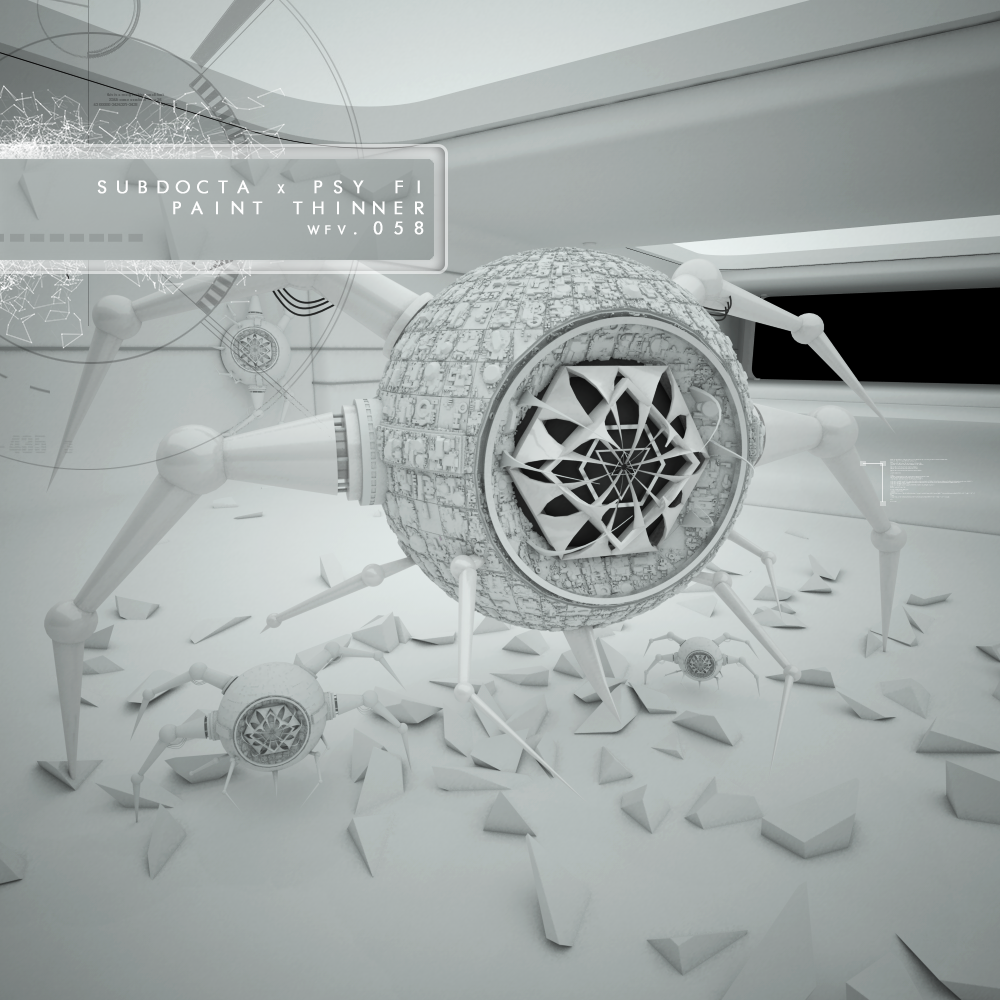 ---
Catch SubDocta on Tour with Opiuo:
---
Connect with Psy Fi on Social Media:
Facebook | Twitter | Instagram | SoundCloud
Connect with SubDocta on Social Media:
Facebook | Twitter | Instagram | SoundCloud
Connect with Wormhole Music Group on Social Media:
Facebook | Bandcamp | Instagram | SoundCloud