Dutch trance tastemaker Estiva unleashes "Rainbow" at Ultra Music Festival as the lead up to his forthcoming album, Spectacle!
---
Estiva fans have been chomping at the bit for new material and with one grand announcement on the A State Of Trance stage at Ultra Music Festival, the wait is quickly coming to a close! Unveiling the news of a second artist album live on stage this past Sunday, the Dutchman would proceed to unleash the first few tracks off of Spectacle which includes a next level collaboration with longtime friend and colleague Ruben de Ronde called "Rainbow".
Estiva gives us a little insight into the development of "Rainbow":
"'Rainbow' pushes our melodic limits; we both wanted to add something substantial. The track is a perfect example of that sparkling magic you can achieve when working together. Think of it this way: we both gathered our tastiest ingredients, put  them in a blender and got a delicious 'Rainbow' smoothie as a result."
Stream Estiva & Ruben De Ronde – "Rainbow" on Spotify:
Returning to Statement!, Estiva and Ruben de Ronde pull out all the stops to deliver what the trance family craves!
Finding its place on the label dreamed up by Ruben de Ronde himself under the massive Armada umbrella, "Rainbow" delivers us into a world where the uplifting beat whisks us away for an invigorating dance session under the spring sun. In fact, if you close your eyes and let the melody take over your imagination, you can almost feel warm rain droplets washing over your soul as suddenly a brilliant rainbow appears in the sky, marking a momentous build in sound that drives the rhythm home.
It is the mark of true musical excellence when a track can inspire unique visions of beauty and "Rainbow" achieves this the very moment the first beat hits the airwaves. Estiva fans are in for quite the treat as this is just one stand out production among the creative outpouring of tracks that will bring Spectacle to life!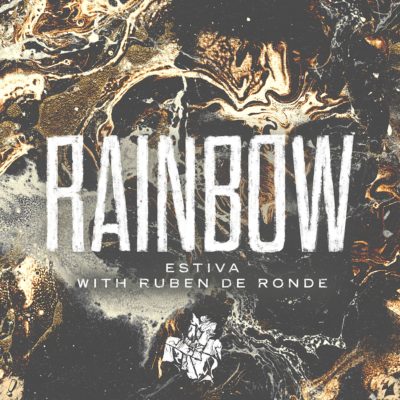 ---
Attention all upcoming trance producers! Have you ever dreamed of producing music just like Estiva? Now is your chance to join Estiva, Orjan Nilsen, Nifra, & Dennis Sheperd at Trance Retreat in Bulgaria this June to learn how to create trance music from the very best in the industry! Spots are filling up fast so secure your spot now!
---
Connect with Estiva on Social Media:
Facebook | Twitter | Instagram | SoundCloud
Connect with Ruben de Ronde on Social Media:
Website | Facebook | Twitter | Instagram | SoundCloud