Learn more about rising star Malifoo in this week's Artist Spotlight!
---
Hailing from Brasil, Eduardo Berenguer, aka Malifoo, has been making some serious moves in the scene all the way down in South America. Originally a member of the duo Lenx & Denx, he honed his skills both in the studio and behind the decks as he set his sights on superstardom.
Playing festivals like Tomorrowland Brasil and at clubs like Green Valley, only further placed the notion that he was was ready for a solo journey. Looking to make music that makes you truly feel it, Malifoo launched his solo project at the end of 2016 and hasn't looked back since.
Working closely with Armada Music's sublabel Armada Deep, he released "Talkbox" late in 2017 and a followup track "You" last month that was also well received. Seeing the major support coming his way along with these cool tunes, we wanted to chat with Malifoo to get his backstory and more insight on his releases as well. Listen to his guest mix below for a taste of his sound and read on for our chat with this fresh artist today!
Stream EDMID Guest Mix 106 || Malifoo on Mixcloud:
---
Which artists were your introduction to electronic music, and how did you first decide to begin making music?
The artists who introduced me to electronic music were Daft Punk, David Guetta, Deadmau5, and Armin van Buuren. I decided to start making music at 13 years old, and that is when I just released my first project.
You ask this question to your fans and we'd like to ask the same to you as well, how does music make you feel?
I couldn't live without music. I hear all kinds of genres and sounds every day during every hour. Music feeds my soul.
Releasing "Talkbox" late last year and "You" early this year on Armada Deep, what has it been like working with the label on these releases?
Really good! We are getting great results. With "Talkbox" we are about to hit 1 million streams on Spotify, and the "You" track is going really well too.
"You" is different in style compared to "Talkbox", but many elements of your sound can be found in both. Did you approach the production process differently than the preview tune?
Yes! "Talkbox" started in Amsterdam, where we used the studio there to record mostly guitar toplines and we finished it in LA, to record vocals from Davion Ferris.
As for "You" track, we were recording a different track with the singer, but we decided to create a new one in the studio with her and that's how we created the track.
While we see festivals like Electric Daisy Carnival and Tomorrowland head to Brasil, what is the local electronic music scene like in the country?
Brasil is different from every electronic music scene from the world, it's very unique but it's growing super fast and we are having DJs that are getting recognition all around the world.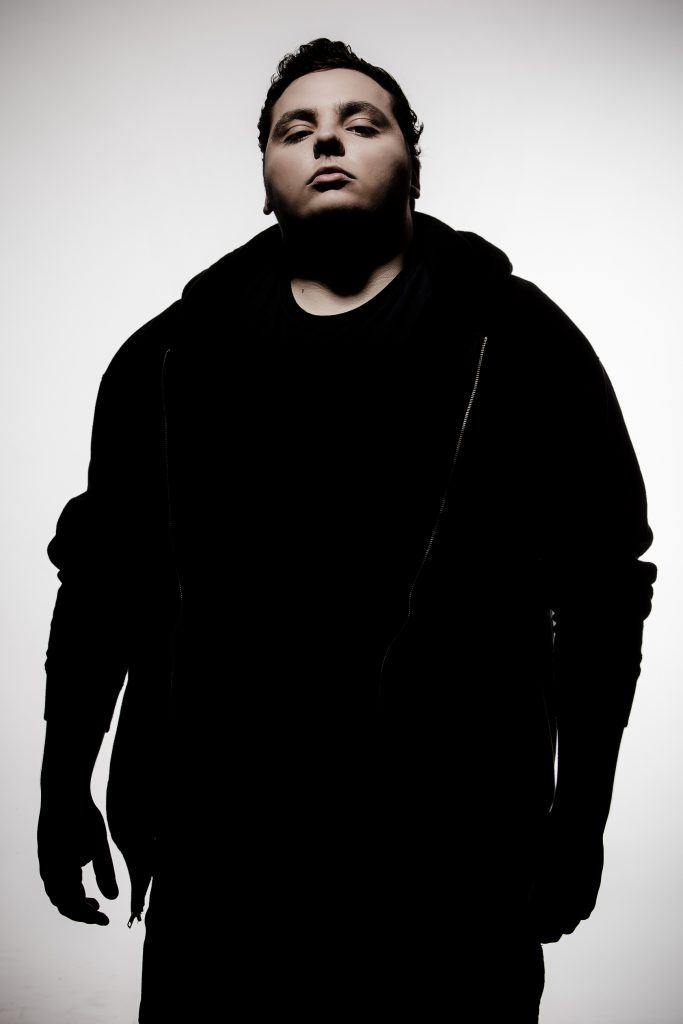 For those looking to visit your home country do you have any favorite places to dance at or grab a bite to eat that you can recommend?
The best club in São Paulo for me is called D-edge. It's a very different club but it's the best. In São Paulo you can also find a lot of places with very good quality meat!
Do you have a dream venue or festival that you'd like to play in the future?
I think my dream venue is to play in a Boiler Room in Asia or my favorite festival that I want to play is Ultra Miami.
If you could only listen to three artists for the rest of your life, who would they be?
Daft Punk, Queen, The Notorious B.I.G.
What's in store for Malifoo in 2018 and beyond? Are there any upcoming releases, shows, or news that we can share with our readers?
This year I'm releasing a bunch of tracks in the Carnival season, I opened up for Alesso in Brasil and have been touring a lot in my country, but in the middle of the year, we are going to do an international tour as well.
Finally, which toppings make up your favorite slice of pizza?
Pineapple and ham
---
Follow Malifoo on Social Media:
Website | Facebook | Twitter | Instagram | SoundCloud | YouTube