Luis Colindres reveals his collaboration process with REZZ, his new Kickstarter campaign, and how EDM helps his creativity.
---
The artist behind bringing REZZ's hypnotic, alien world to life is none other than Chicago-based Luis Colindres. After working with the mau5trap artist on the comic book for Mass Manipulation, he's back offering fans of his fun psychedelic, yet slightly horrifying artwork with a new coloring book.
Titled "Dropping Color: A Mindtrip Coloring Book", the book features 48 pages of new and fan-favorite original ink drawings from Luis Colindres himself. Read on for our interview with the rising artist and then make sure to check out his new Kickstarter.
---
Your upcoming coloring book on Kickstarter will feature fan-favorite pages you've worked on before and all new art pieces. Will the backers be able to suggest potential art pieces to be made for the book?
Yes! For those who have been following me for a while, they will definitely recognize some of them. I'm also really excited for people to see the brand new drawings because they are honestly some of the most intricate illustrations I've ever done so far.
I considered doing suggestions as one of the perks but due to some technicalities with printing and also potentially increasing the budget (for the extra pages) I decided not to do so. However, in exchange, I've added custom, original drawings that will be personalized for that specific backer!
In other words, if you pledge a certain amount, you can give me an idea of what you want and I will draw it out and send you the original ink drawing. 🙂
For those who have backed the Kickstarter and will be receiving a copy of the coloring book, what coloring markers, pens, and techniques would you recommend?
I say just go with whatever you are most comfortable with and get creative! Some pages even have space for you to add your own drawings around mine.
Personally, I would use colored pencils because they're nice and sharp so they can fill in even the smallest of details.
You co-wrote and Illustrated the Mass Manipulation comic book with REZZ. What was the collaboration process like for the project?
Working with Isabelle was such a joy, especially with the comic. We have a healthy collaborative workflow, so it was a very smooth production process. She also gave me a lot of freedom with the visual style of the comic, which is every illustrator's dream when it comes to large-scale projects like a comic book!
She let me go wild on all the psychedelic sequences, character designs, color, everything! We just wanted to make something fun and unique for her overall vision and we're really proud of all the positive feedback the comic has gotten.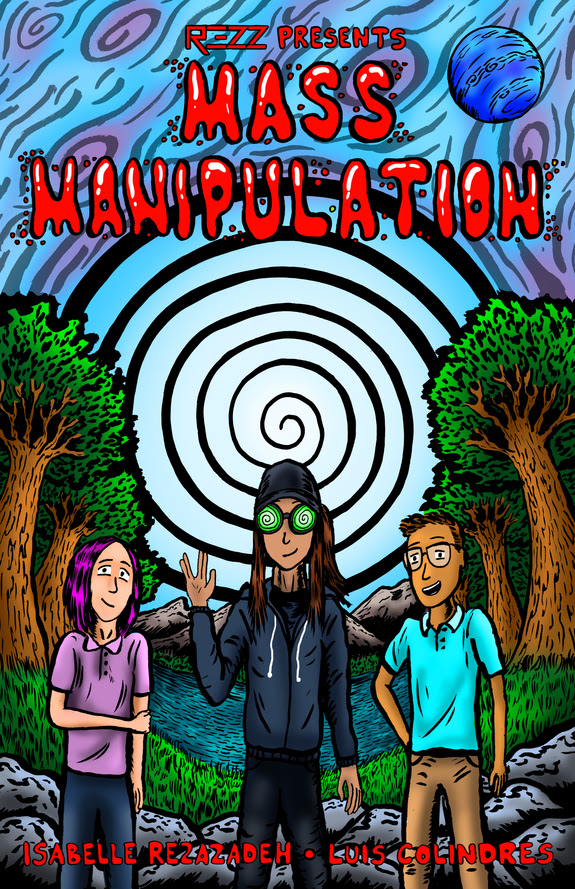 While your art has been featured on the Mass Manipulation tour with the Premonition music video, do you have any desire to work on additional festival visuals?
Totally! I love broadening my horizons when it comes to art. Something that I've learned working in the music industry, especially with a high-profile artist like REZZ, is that my art can be applied to so many platforms. The Mass Manipulation artwork has gone on pretty much every kind of digital medium out there and even physical mediums like the comic book and her vinyl release.
I find it fascinating trying to figure out how to apply my art to all these different outputs because they all offer their own unique ways to get creative!
As a graduate of Columbia College Chicago with a degree in Fine Arts in Illustration, what advice would you give to aspiring artists?
I would say definitely have a group of other artists around you who are just as motivated as you are so you can all stay determined to make this a career. As a group, you can have critique sessions, which is crucial in developing yourself as an artist.
Plus, you'll have people to talk to about your work, something that you will need to know how to do when you reach out to people, whether it's by email or attending networking events.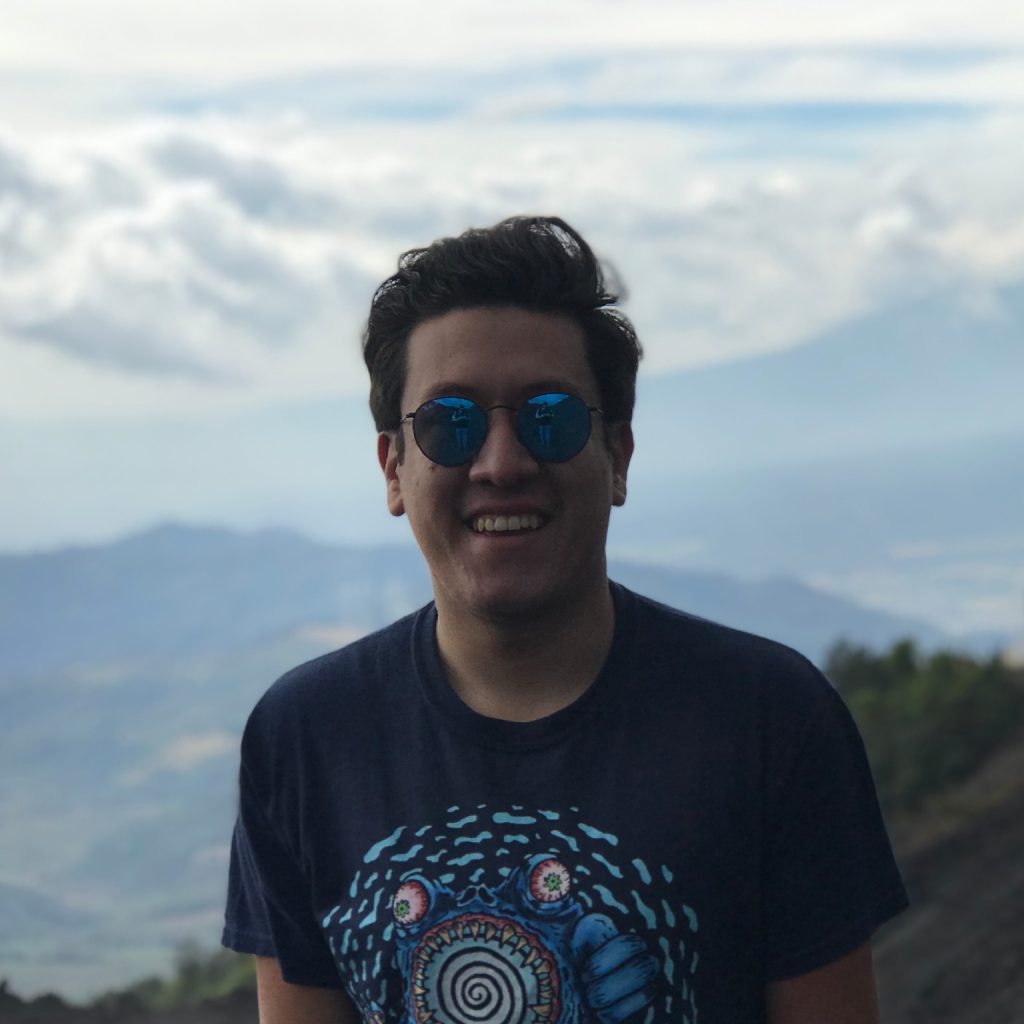 You've previously said some of your favorite artists include The Glitch Mob, Zhu, Knife Party, and of course, REZZ. Do you prefer listening to single tracks, albums, or sets while you're working on art? Are there any benefits of one over the other?
I LOVE finding the perfect album to play while I'm drawing! Since albums are a cohesive piece of art, they blend so well for me during a long drawing session. Personally, I always find myself going back to The Glitch Mob's Drink the Sea or Zhu's Generationwhy albums.
However, when I'm drawing for hours on end, I usually have a playlist full different genres to keep the mood changing, along with albums from different genres.
Fun fact: I actually don't really listen to sets while drawing because it's inevitable that I'll consistently stop and go, "wait, what song is that. I like it" and then I'll be distracted trying to find the song on the internet…lol.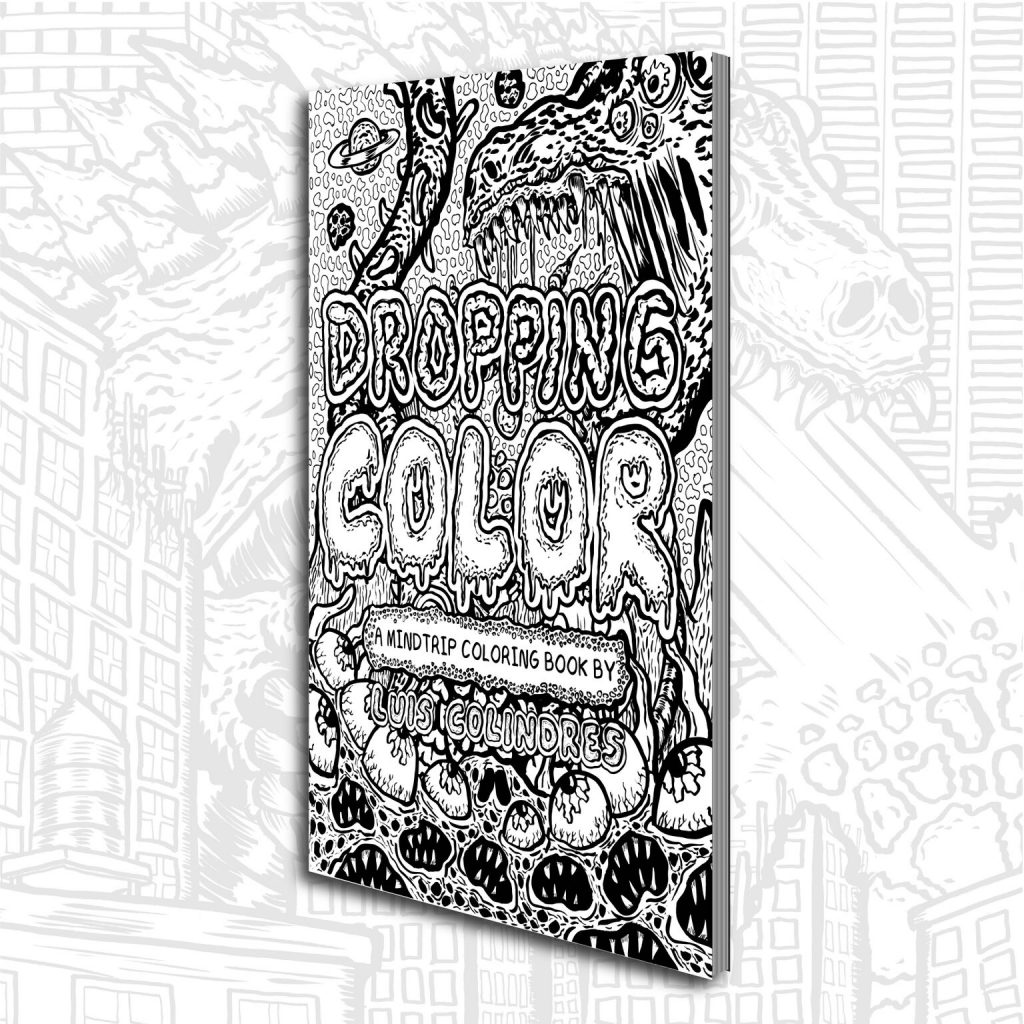 Ravers come from all walks of life and have vastly different personalities, which is a reason why the scene is so great. With artists sometimes looking through the world with a slightly different lens, do you typically find yourself deep in the crowd at events, observing from the back, or floating through the venue?
It depends on which artist I'm seeing, but for the most part, I love being deep in the crowd raving with everyone else! If I'm able to get on the rail, even better. I also enjoy staying back and watching the crowd evolve as the music changes if it's a festival setting.
That's when I get to see people from all walks of life get creative in how they express themselves, which is one of the reasons why I love the EDM culture so much.
Are there any recent or upcoming movies you're looking forward to watching?
I CANNOT wait for "Black Panther." The production design looks amazing with all the traditional fashion mixed with a sci-fi setting. I'm also really excited to see "A Quiet Place." I'm a huge horror fan and that film looks like it's bringing something fresh to the genre.
And "Jurassic World 2". I really like dinosaurs haha.
---
Follow Luis Colindres on Social Media:
Website | Facebook | Instagram | Twitter | Kickstarter