Wakaan's newest artist has dropped five trippy bass tracks on The Hood EP!
---
The Wakaan label is at it again with newcomer TLZMN and his EP titled, The Hood. Wakaan is rightfully known for its experimental space bass sound and for having a plethora of innovative artists under its name, and TLZMN is just the right addition. With five new tracks that'll take you on a wonky transcendental voyage, The Hood is a must-listen if you love some dark and avant-garde dubstep.
Stream TLZMN – The Hood EP on SoundCloud:
The first track is titled "Storm" and that's the best word to sum up the feel of it. A snared intro fades in and out as a mellowed bass rumble echoes throughout the track's entirety. It's heavy but unearthly at the same time, creating a peculiar bass blend that has us hooked.
The title track "The Hood" is my personal favorite off the EP. Beginning with an ominous chime and a vibrational build-up, a subtle yet deep wobble trickles in and catches you completely by surprise. It's vibey and rhythmic while still retaining that extraterrestrial feel.
The third track "Silo" gives me some serious Liquid Stranger vibes, with its thick wubs flowing in and out and entrancing you every step of the minute. The bass gets increasingly heavier throughout the track, with each transition making you question just how much of a bass face you can comfortably make.
The fourth track "Phantom" shares similar elements of the previous tracks, like a reverberating bass and audio fade-ins. A melodic interlude cuts in before the sub-aural wobbles kick back. This track will have necks bobbing for bass crumbs the second it comes on.
The final track of The Hood is titled "Viper" and begins with a minor drum and bass intro before diving into a massive bass spell. It's definitely the biggest of all the tracks and will undoubtedly have bassheads itching to find a rail.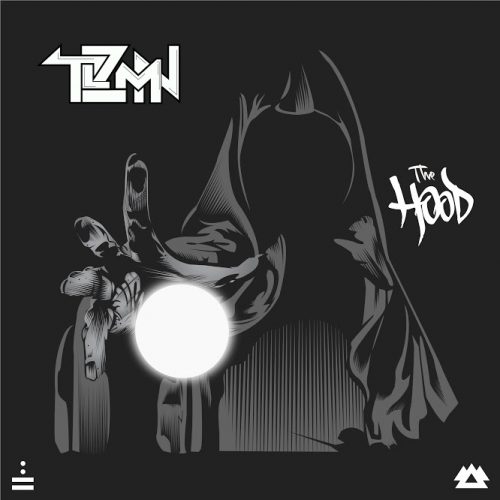 What are your thoughts on TLZMN's new EP? Let us know in the comments!
---
Connect with TLZMN on Social Media:
Facebook | Twitter | Instagram | SoundCloud | YouTube