Transmission incoming: Barclay Crenshaw has joined forces with sister duo Cam & China for a brand new tune, "The Baddest."
---
Hot on the heel of his widely viewed performance at Dirtybird Campout East Coast in St. Cloud, Florida, last weekend, Barclay Crenshaw is bringing us a brand new tune in the form of "The Baddest." The heavy, hip-hop-infused track features the wickedly on point vocals of Cam & China, a highly underrated 23-year-old twin sister duo who are tearing it up on the West Coast rap scene. According to our sources, this track was created with the aid of stolen alien science data from the last ship to crash in North America – because now, only music can save the world.
Packaged with the track is a music video that's one part bad-ass rap video, one part contortionists dancing, and all parts certifiable proof that Cam & China are, in fact, the baddest. Beginning with a scene of Crenshaw driving a Rolls Royce to a warehouse setting featuring our fashionably dressed vocalists and a bunch of super sweaty, shirtless guys performing all manner of dance moves, it's a fusion of all the things you want from a hip-hop video with just enough weird to keep it interesting.
Check out the music video for Barclay Crenshaw ft. Cam & China – "The Baddest":
Stream or purchase "The Baddest" via your favorite digital platform.
Cam & China have already earned their title of "The Baddest." Originally performing as part of Pink Dollaz, they have broken off on their own and created a ferocious sound all their own and collaborated with artists like DJ Mustard and MIA, even earning the title of "The Best Hip-Hop Duo in LA." They have a brand new album due in 2018.
Barclay Crenshaw is the real name and hip-hop-oriented alter ego of tech house juggernaut Claude VonStroke, but with a seriously alien twist. After hitting us with his eponymous debut album last year, 2018 is set to be another big one for Crenshaw, who will embark on his spring tour in April with two appearances at Coachella and several other dates spanning the country.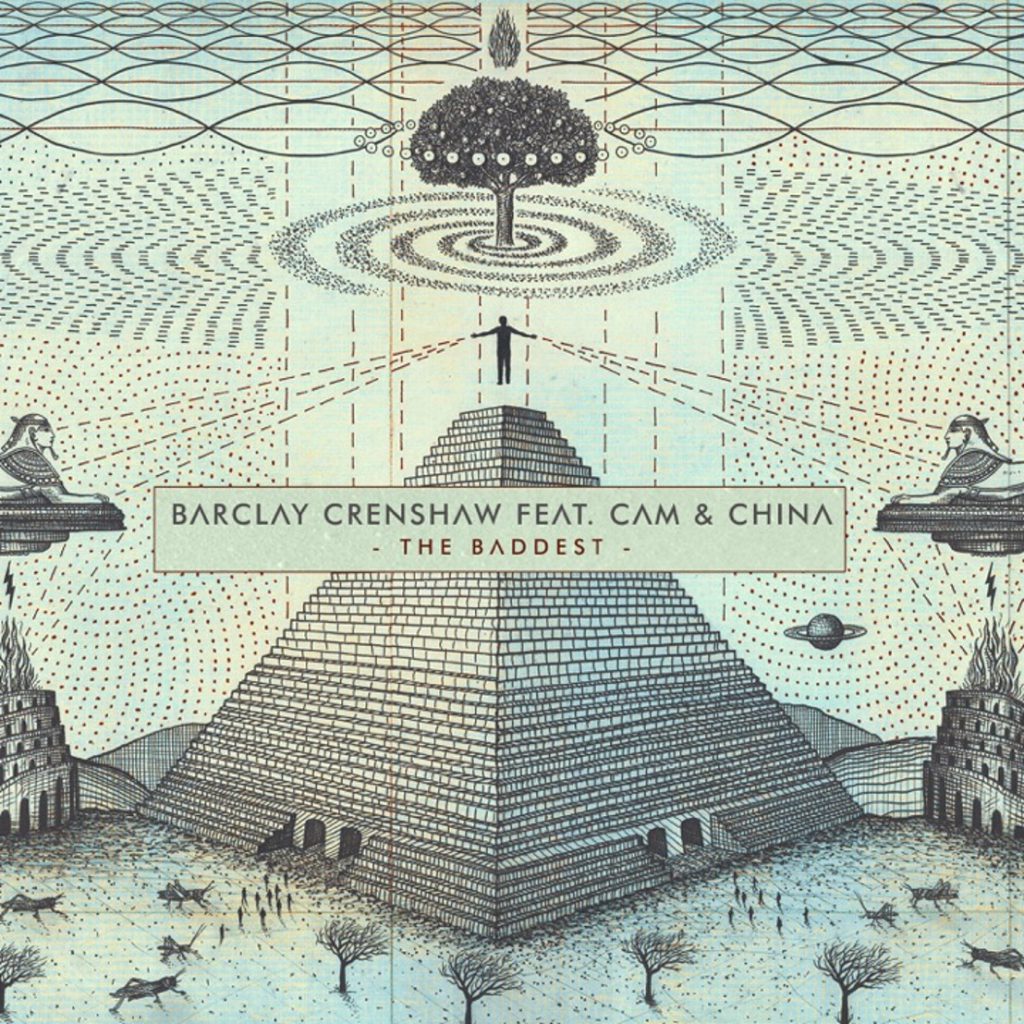 ---
Barclay Crenshaw 2018 Tour Dates:
April 12 – Detroit, MI @ The Majestic Theater
April 13 – Brooklyn, NY @ Elsewhere
April 15 – Indio, CA @ Coachella (Weekend 1)
April 18 – Denver, CO @ Cervantes Masterpiece
April 22 – Indio, CA @ Coachella (Weekend 2)
April 24 – San Francisco, CA @ The Independent
---
Follow Barclay Crenshaw on Social Media:
Website | Facebook | Twitter | Instagram | SoundCloud | YouTube