Leaving a lasting impression on fans worldwide, The Magician has proven that he can really make magic happen from behind the decks!
---
As one of the most interesting music venues in San Diego, Bang Bang not only provides some quality house and techno beats but some delicious sushi and Asian cuisine as well. Over the years there have been many artists who have taken the stage at the unique club, but few can say that they truly made some magic happen while on stage and one of those artists is The Magician.
One of the most impressive electronic artists to come out of Belgium, The Magician has continued to bring some quality beats in the realm of house music. Breaking through in 2014 with the tune "Sunlight", he only furthered his collection of solid singles in 2017 with the release of "Tied Up" and "Slow Motion".
Aside from his work in the studio, The Magician has also gained some serious notoriety with his sets that blend a variety of house subgenres with nu-disco, pop, and even hip-hop. His label POTION has hosted a stage at Tomorrowland and is set on returning to the festival for this year's edition as well with some solid artists playing in support.
Hot off the release of his track with Ebenezer, "Las Vegas", it is clear that there are big things on the horizon for The Magician in 2018. Tune in to the latest edition of his Magic Tape series and read on for our chat with this house music sorcerer below!
Stream The Magician's Magic Tape 77 on SoundCloud:
---
First off we'd like to welcome you to San Diego and thank you for taking the time to talk to us before your set tonight at Bang Bang!
Thank you!
Recently you unveiled a new logo and musical direction for 2018. Can you share the details about this with our readers, and what prompted the change in direction for your sound?
So in 2016/2017 has been quite a big change in my sound because I've met lots of new people and production wise just finding a little bit and borrowing a bit to make house music and club music. So yeah I listened to some of The Weeknd, Drake, and Kendrick Lamar in 2015/16, and I decided to get into that sound a little bit with my influences so the first example of that is the new single called "Las Vegas".
Nice! And that's actually what our next question is about. Your latest single with Ebenezer, "Las Vegas", is a catchy mix of house beats and with rapped lyrics. How did this collaboration come about and what came first, the beats or the lyrics?
The beats. We were in the studio together and actually, it happened like that. I had another instrumental for him then I played them and tried some different things but he wasn't inspired by them. So I said, okay forget about it, let's try something from scratch. So I'm on the keyboard, played chords, then a beat slightly more rhythm and soul, and he was really inspired so he went to the booth to sing and that's it, then I produced it. That's how it happened.
"Slow Motion" and "Tied Up" both received some quality remixes to go along with the original tune. What's the process like for you in finding artists to put their spin on the track, and can we expect to see some remixes of "Las Vegas" too?
I always try to pick up the hot remix of the moment. It's really hard sometimes, honestly, I get like 2% of what I'd like to have. But usually, for example, on "Slow Motion" I knew Boston Bun, we are friends so I sent him the track and the first thing he said was "oh I love it", and I said "do you want to remix it?" and he said "yeah let's do it". So he made it in Disneyland, it was funny, he was there to write new music for himself but then he found some spare time to make the remix. So he made the remix at Disneyland Paris. [Laughs]
That is so cool!
Yeah in a beautiful room, it was crazy. [Laughs] About "Tied Up", I'm friends with Kideko and Offiah I was a big fan of "Run", so we asked him and he said yeah. We did a swap actually, cause I made a remix for him.
That's great because you get your friends to remix your songs quite often.
More or less, more or less. So nothing is confirmed yet [for "Las Vegas"], but we'll see!
Over the years you've worked with other artists including Alunageorge, Clean Bandit, and most recently TCTS. Do you approach the production process differently than when you're creating a solo track?
Yeah, it's completely different, for each of them it was different. For example, AlunaGeorge was a remix so I received the stems and made my own version. With TCTS on "Slow Motion" I got a rough ID and then we met in the studio in London and then we built the track. We did the first version that I put on a Magic Tape and then he had a moment with another track, so the label said you're going to release it in four months or six months.
So then I was like… "well I don't like the track anymore, I don't like this version anymore"… because it sounded too much like 2015. We tweaked it and changed it and made the one you know. Well maybe you heard the other one, it's in the Magic Tape from New York, it's funny, and its cool at the end.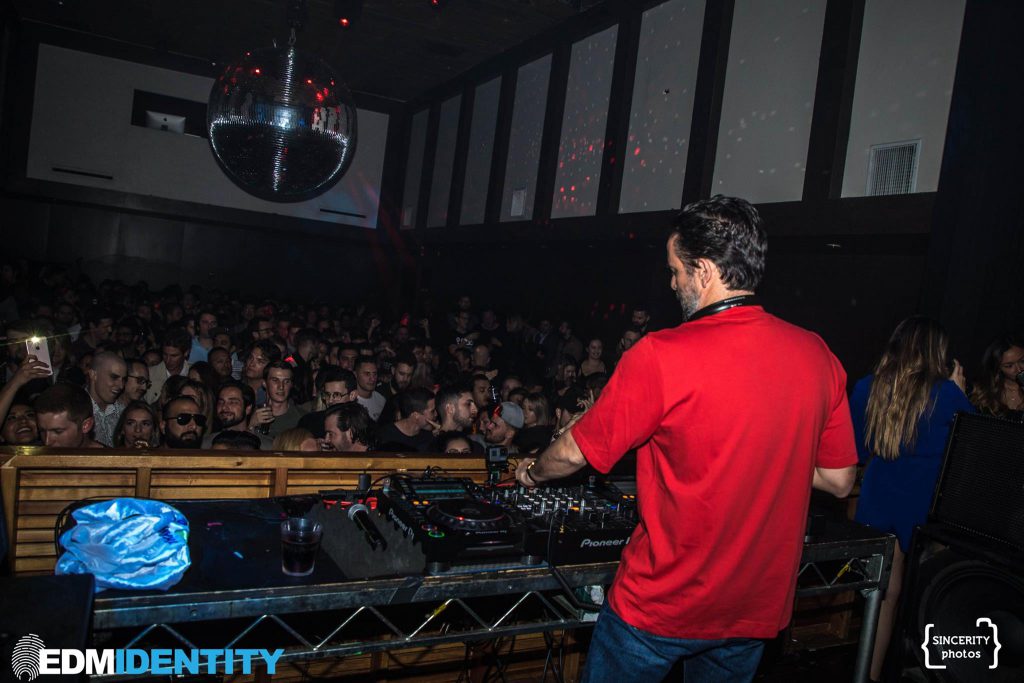 So speaking of Magic Tapes, your MEGAMAGICTAPE 2017 Mix is a blend of quality tunes from the year. Can you tell us about your creative process when choosing tracks for a comprehensive mix like this?
I always have been crazy about having music before anyone and playing music first since very young, actually. Back then it was vinyl and I was always the first guy in the record shop to get the five promos, you know? Then slowly people knew me so they'd get me one of the records, but I always needed to be there anyway because sharks are everywhere, DJ sharks. But now its online and different but now you have to be in the industry to get exclusive music.
Now, there's exclusivity with Spotify, especially for so much music, but for underground music, I can get exclusivity, first play. And especially because I don't give the tracklist so it's not a big issue for them to also have a premiere on radio. So if it's buzzing on the track and nobody knows what it is but it's just buzzing and people just see it and then Annie Mac and Pete Tong can still play it.
The artwork you use for the Magic Tape mix series is detailed and unique, what led you to use that style of art?
That style of art… it's just Julie, my girlfriend, she created The Magician with me at the beginning. She gave the name, she created the costumes, so she took care of the aesthetic, the image of everything.
So we found another artist who is a graphic designer and drawer in Paris, Baptiste Alchourroun. He started to make the Magic Tapes since 25 or 30, all the drawings it's him. And Julie put the last touch to change the color or give ideas, so she helps but he's the artist.
It's such a cool art style because usually, people will put the name of the mix, but this is so detailed.
Yeah, I wanted something special it's really unique. He's amazing, he's an amazing drawer. You should check his Instagram, he just started an Instagram, he never was on there. I said you should really do it, and he was like ahhh no it's a waste of my time…but he did.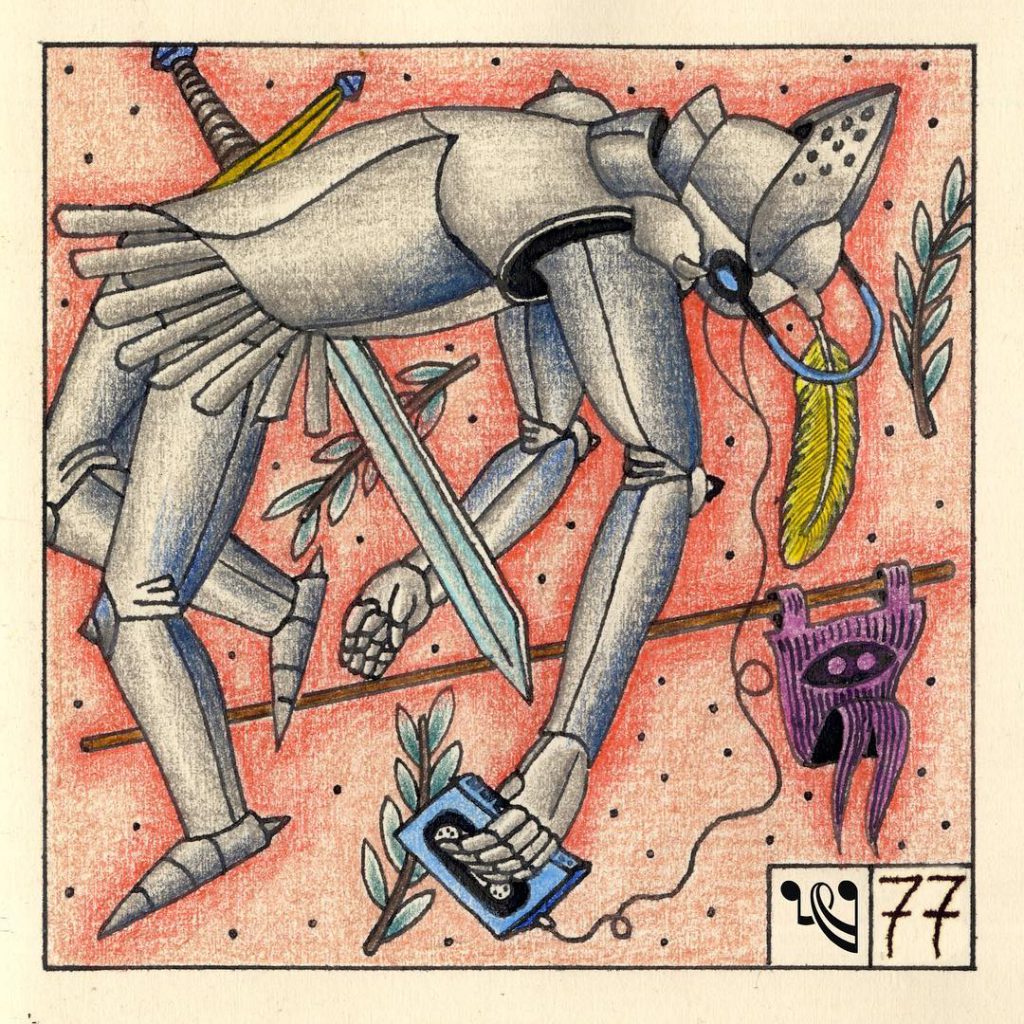 Last year you hosted your POTION stage at Tomorrowland and it was announced that the stage will return this year too. Do you have any surprises in store for attendees?
I don't know if I can give the lineup. [Laughs] I was just thinking… well MK is back, that's confirmed, and the other thing I can say is that there will be something more urban. Just one act, live, but from Europe. The rest of it we're still working on for the lineup.
Having played sets all over the world, is there a difference in the way you tailor your sets for the country that you're in?
Not really, not really. It's more about the size of the room than the country. It's more about if I play a festival like CRSSD I'm going to play slightly more driving 125 bpm, but if I play a small room, like tonight, I'm going to play maybe a little more disco house slightly slower, maybe I'll play one or two hip-hop tracks. It's more about the room size.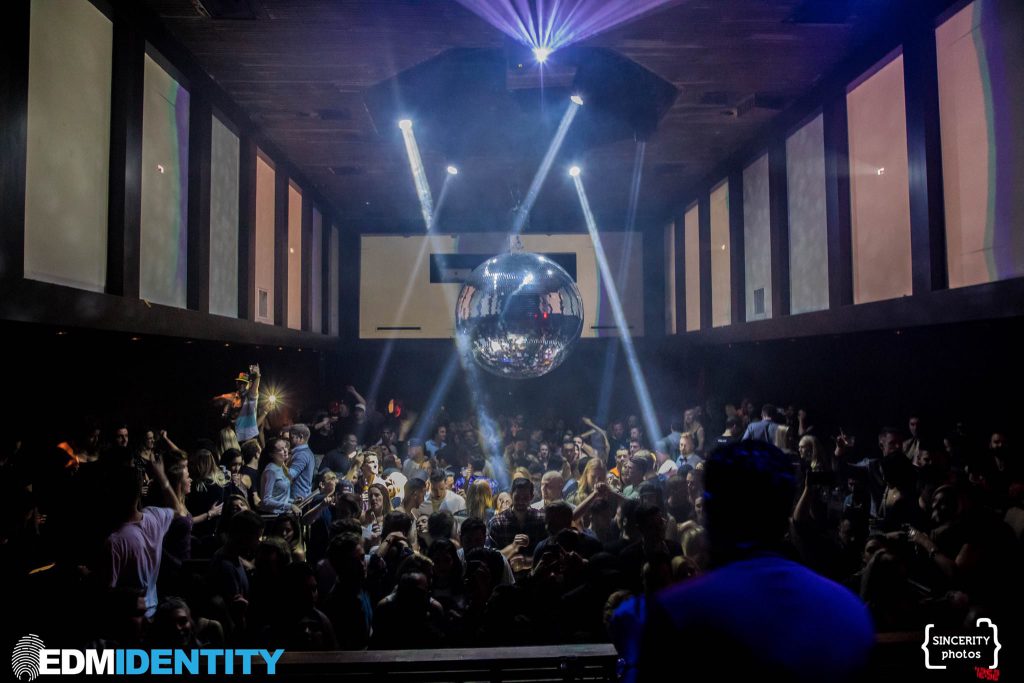 What has been the biggest challenge you've faced in your career so far?
It's funny because these days in LA, I've made lots of new music, and I realized that I made only hip-hop music and no more house anymore. [Laughs] I realized that I'm able to do it, so it's a change because the three years ago I just realized that in trap people were dancing on the double beat, not the single beat, so not on the kick but on the hats. I didn't know that because I had never been to a hip-hop party before. [Laughs]
Brodinski said "yeah it's like this and not like that," and I said, "okay I'm too 90s like you know, West Coast." [Laughs] So yeah it was a challenge to make that kind of music.
Finally, since we're here at Bang Bang, do you have a favorite type of Japanese dish?
Yeah, you know what, I eat only Italian. Today we ate a lot of meat but in LA I eat all the best sushi and Japan of course, but LA is great its second. So I have the best sushi because in Europe you don't have the same quality of fish, you don't have the uni from Santa Barbara, it's all frozen. The tuna is frozen from Japan or the tuna from Spain but it's not Blue Fin tuna so it's less tasty. So there's some difference like that but sushi is my drug.
---
Connect with The Magician on Social Media:
Website | Facebook | Twitter | Instagram | SoundCloud | YouTube