Gem & Jam has been taking place for twelve years and every year they are still innovating and creating a new space to celebrate music, art, and of course gem stones
---
Last year I made my trek from California to Arizona and attended Gem & Jam alone. It was the first time the event was held at the Pima County Fairgrounds and a weekend full of awesome memories. Flash forward to this year and there I was returning for another edition of the festival. This time, however, I was camping with friends I had actually gotten to know in 2017.
The day I arrived the wind wasn't blowing very hard, but on the last day it was fierce but not unbearable. The configuration of Gem & Jam this year was very different from the year before. Instead of featuring an art gallery in between the two main stages, there were vendors. This created a pathway between stages that forced attendees to walk through the vendor village, and this was a brilliant move.
The whole festival made you feel like you were discovering something new every time you looked around. The food was aromatic and enticing, while the music was groovy, funky, joy all wrapped up in one. Gem & Jam captured my heart once again by way of three very important things I felt made this festival stand out from the rest.
Three Things We Loved About Gem & Jam 2018
---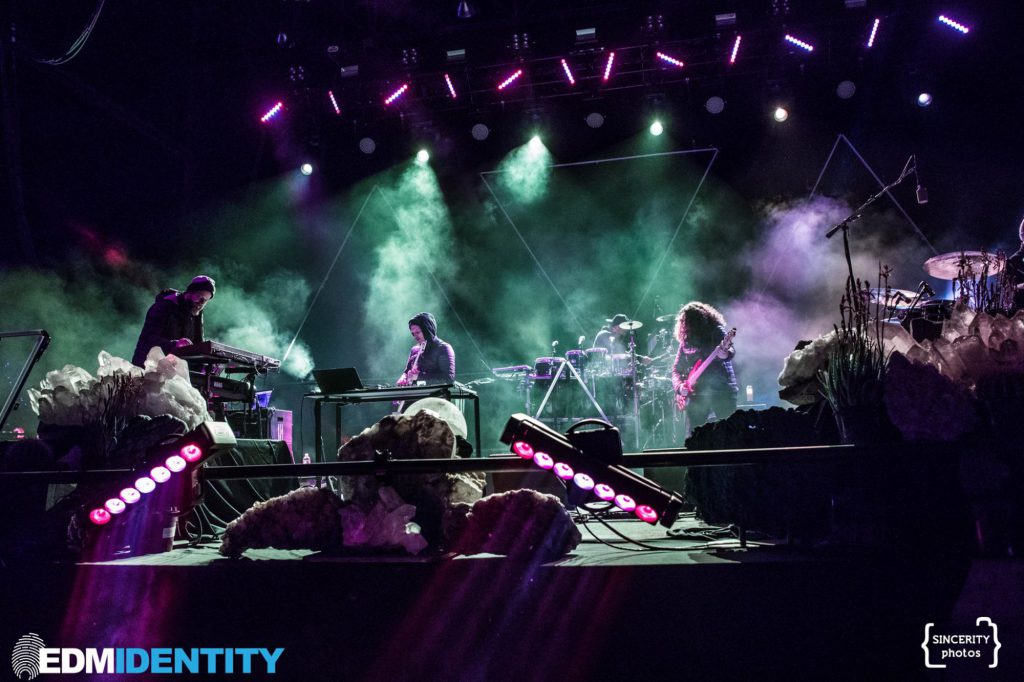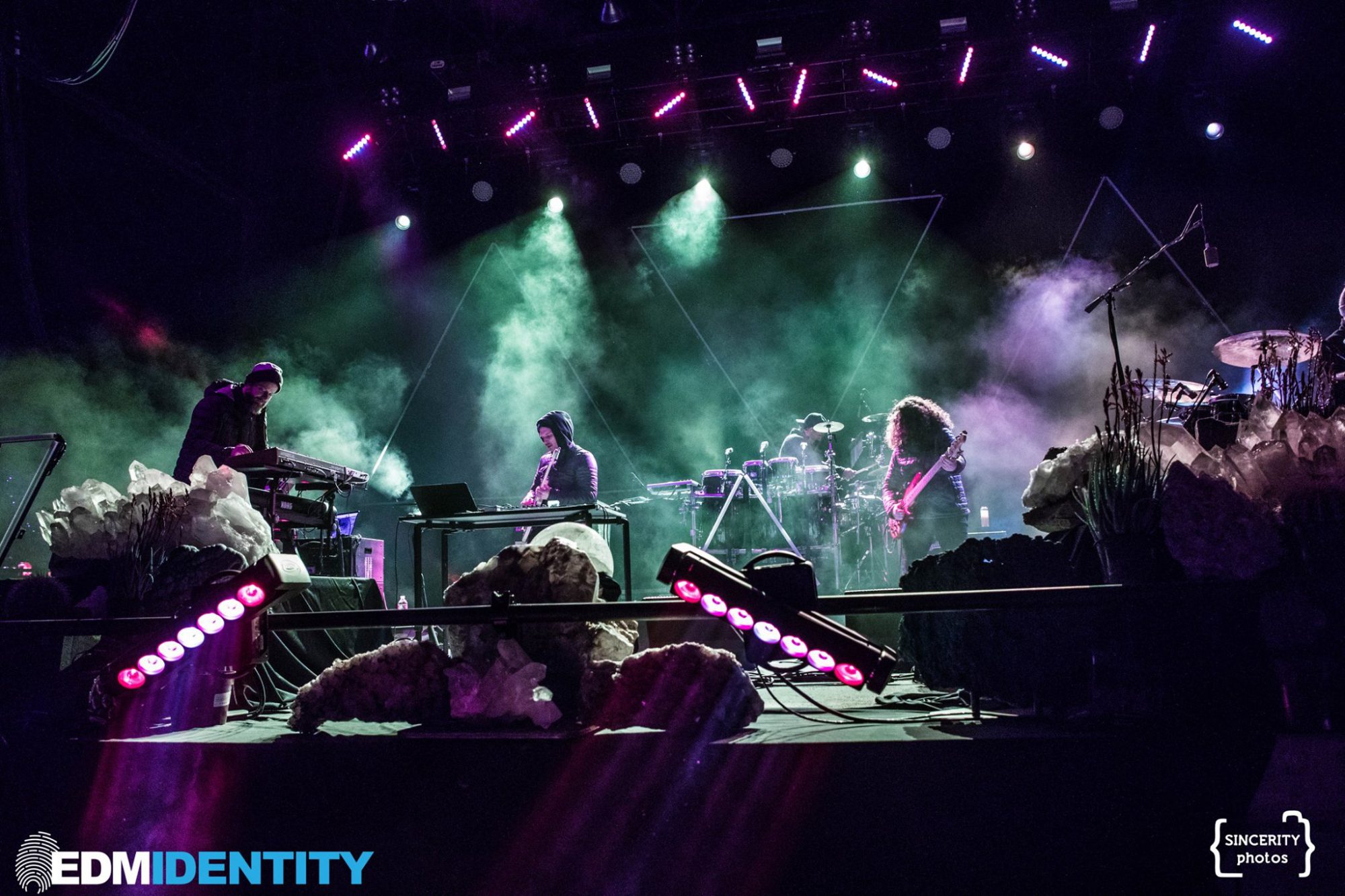 From cellos to saxophones, live instruments were in abundance throughout performances over the weekend.
I'm a huge advocate of choosing festivals based on their lineup and Gem & Jam did not disappoint in that area. Many of the artists that performed blended live instruments with underlying electronic beats, tones, and sounds. STS9 and Lettuce both played twice throughout the weekend and their talent shined brightly. Both bands improvised musically that really highlighted their understanding of music and rhythm.
Marty O'Reilly and the Old Soul Orchestra blew me away with their combination of violin, cello, and electric and acoustic guitars. The strings harmonize perfectly for an uplifting experience. Masego walked over to the keyboard and started playing a riff and made it probably twice through before his pianist knew exactly where to take it. Then he walked back across the stage and picked up a saxophone.
Although the production was beautiful, with lights, and crystals adorning the stages, the real production came from the actual performers. There is just something different about the energy that live artists bring with them to their sets.
---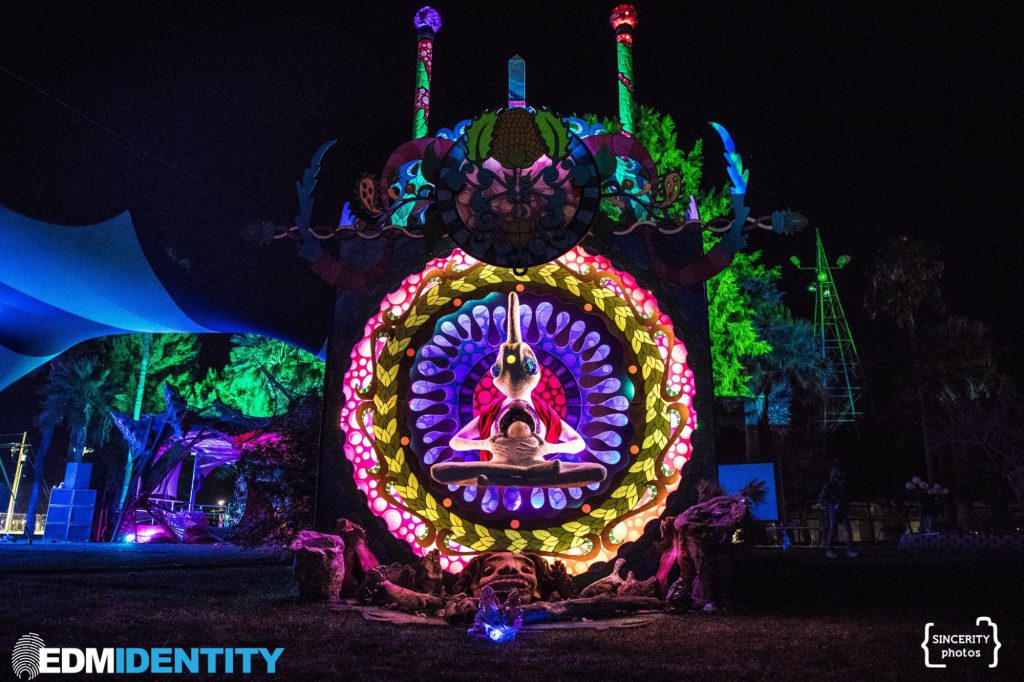 Art comes in a variety of forms and many were present at Gem & Jam!
When you think of art the first thing that comes to mind is probably painting or sculpting, maybe even welding. All of those were definitely present and in full force at the festival. Some may forget that art isn't just visual though, and it also includes spoken poetry which is something that Masego brought to the stage in the form of beautifully shaped lyrics.
Art also includes all the dancers and flow artists as well. As an elevated aerial hoop dancer hung right next to the Tanzanite stage, many were playing with flow toys as well, whether it was a hula hoop, poi, or fans. Each flow artist seemed to have an incendiary equivalent at night. Flames exploded from staffs, wands, and poi as they brushed across the concrete and by the time the performer was done the next flow piece was being lit.
The art at Gem & Jam and the way they incorporate it is simply inspiring and unlike most other festivals I've attended.
---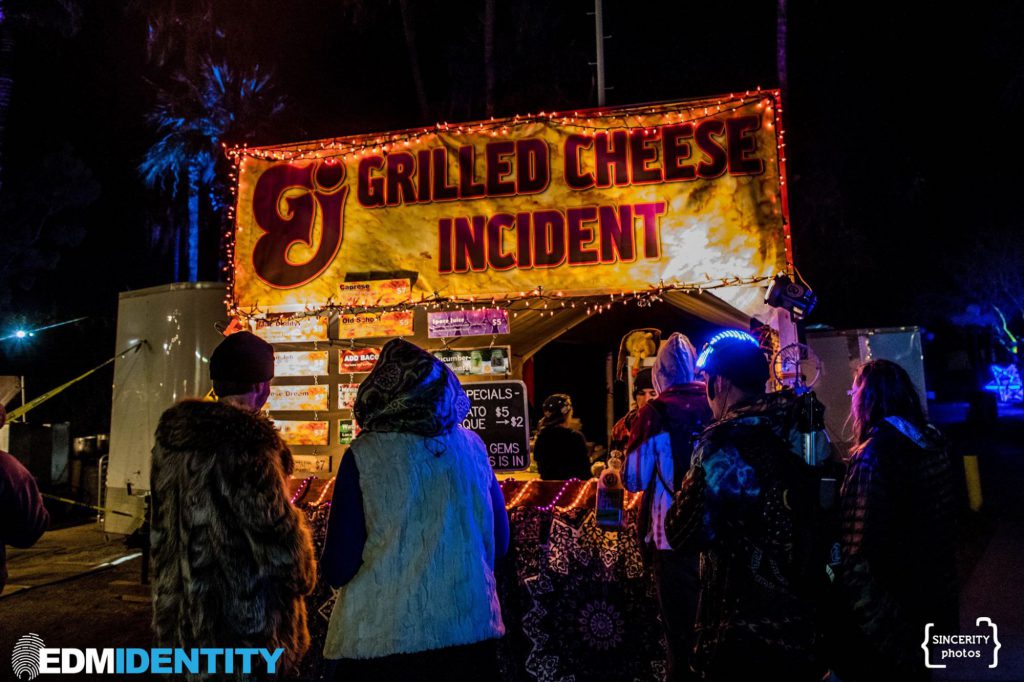 The variety of food and options were extensive and delicious but most importantly they were affordable.
During a festival it can be easy to just eat junk food or skip out on meals, both of which are not good for staying healthy. Gem & Jam really balanced the menu list and in a way that didn't break my bank.
Normally festival prices end up being so expensive I try not to buy anything, however, this is not the case with Gem & Jam. I was shocked that a beer was only five dollars, and we're not talking Bud Light, they were IPA's and great quality. Plus if you wanted even more custom craft options they had a trailer serving "Kraft Beer" as well.
Aside from the affordable drinks though was the balance of food that was both healthy and decadent. Whether you wanted some comfort in the form of a hybrid macaroni and cheese grilled cheese sandwich or wanted buffalo "wings" made of cauliflower, this festival had everything. Pepperoni pizza could be found right down the way from some of the best vegan tacos I've ever eaten, and all the food ranged in price from five to ten dollars, definitely worth it.
---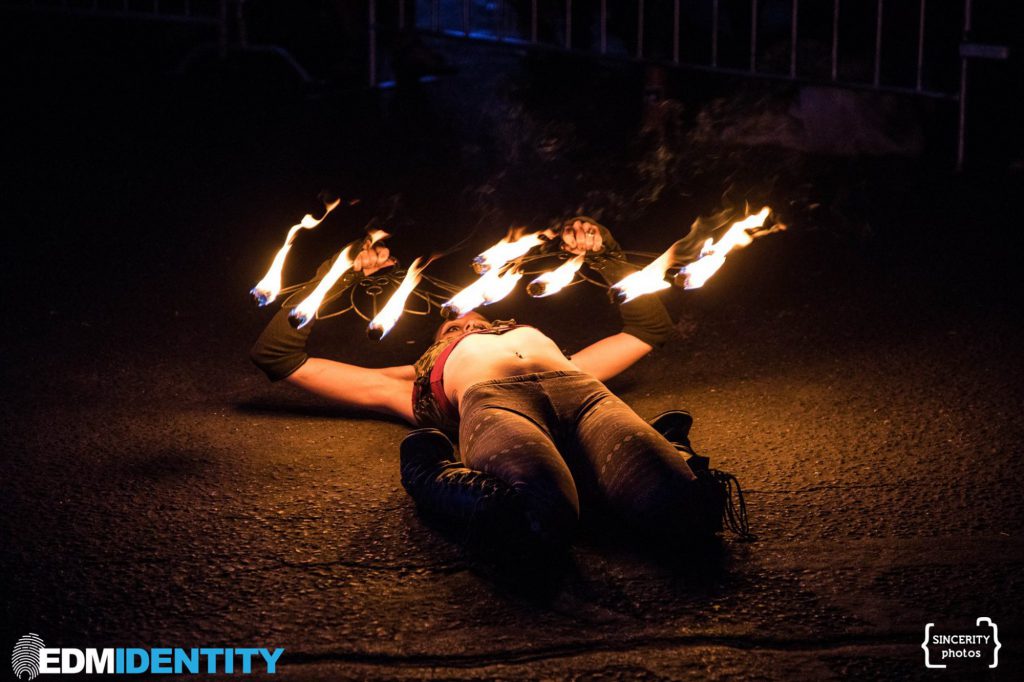 Overall, Gem & Jam proved once again that this festival is one of the best to attend in Arizona.
Aside from the fantastic lineup, quality food selection, and the heavy prevalence of art, Gem & Jam also had loads of amazing people and performers who I met during the weekend. This festival is definitely one that should be on the radar of anyone who loves live jam bands, unique art, and more, and I can't wait to see what's in store for next year's edition!
Be sure to check out the rest of our photo album on Facebook.
---
Connect with Gem & Jam Festival on Social Media: