When you're not soaking in the loving energy and soothing low-end frequencies at Bamboo Bass Festival, there are numerous other adventures and activities to experience!
---
Bamboo Bass Festival accurately self-proclaims itself as "Bass in Paradise". Indeed, it's an ideal getaway for those who enjoy bass music, world-class sound, and unforgettable memories. But for those who also appreciate tropical landscapes, biodiversity, and outdoor adventures, there's so much more to experience just beyond the festival boundaries.
Bamboo Bass Festival is located in Jacó, on Costa Rica's Pacific coast, about 2 hours southwest of the capital city of San José. The festival itself is held at the Jacó Ropes Adventure Park, just minutes from downtown Jacó Beach.
Jacó Ropes is an outdoor adventure park with a large obstacle course built into the jungle canopy. The park's exciting tour involves activities like climbing high into the trees, crawling across a moving creek on a cargo net, a swing walk, and other fun challenges with objectives to complete along the way.
Just outside Jacó Ropes Adventure Park are innumerable other things to do nearby.
Jacó is one of the most developed beach towns in the country. It is a metropolitan area that features many common, convenient, and essential services, and serves as an enticing destination featuring an abundance of beaches, restaurants, wildlife tours, and many other fun things for travelers.
We've narrowed down some of the must-see sights, excursions, and activities you can do in and around Jacó, though the possibilities are endless! If you haven't picked up your ticket yet, make sure to check our guide to getting to Bamboo Bass Festival.

Six Things to do in 

Jacó, Costa Rica!
---

Explore Downtown Jacó, 

Playa Hermosa & Other Nearby Beaches!
Playa Jacó is a 2.5 mile long stretch of beautiful white-sandy beach, located right in downtown Jacó. Naturally, Playa Jacó is a hot bed for surfing, swimming, and is surrounded by surf shops for those needing equipment or wanting to take a quick lesson. This beach's relatively smaller waves offer a great learning spot for beginners, or those desiring more leisurely play.
Playa Jacó is also a bustling city center. Avenue Pastor Diaz is downtown Jacó's main strip, parallel to Playa Jacó, loaded with countless restaurants, cafes, bars, hotels, shops; you name it. You'll also find the local feria, Jacó's farmer's market, that's held every Friday morning, with a multitude of goods.
Playa Hermosa is where the professional surfers flock for some of the most consistent, and more challenging, waves, located about 15 minutes south of Playa Jacó.
There are many other fluffy-white beaches worth visiting like Playa Herradura, a more tranquil setting with calmer waves and nearby cafes, or Playa Mantas and Playa Blanca, which are a bit further off the beaten path and less well-known to tourists.
---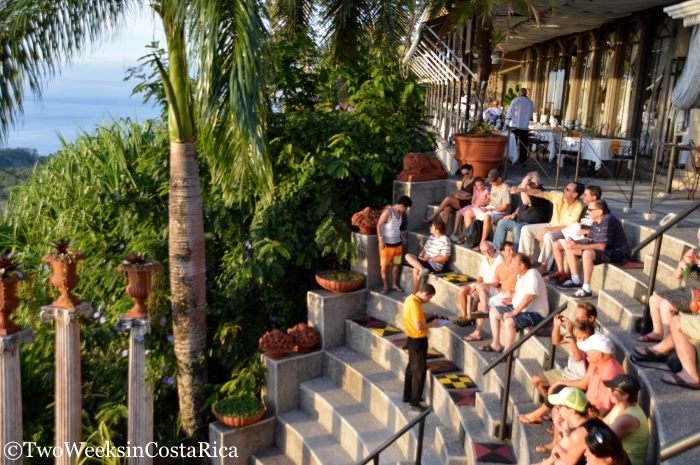 Catch the sunset at the Villa Caletas Amphitheater!
About 20 minutes north of downtown Jacó is the Hotel Villa Caletas, which rests on a tall ridge overlooking the scenic Gulf of Nicoya. The hotel built a dramatic, Greek-style amphitheater into the cliff side where you can sit and take in the breathtaking views. Visitors can choose to sit at the hotel's fine dining restaurant or just grab a cocktail and enjoy the sunset.
---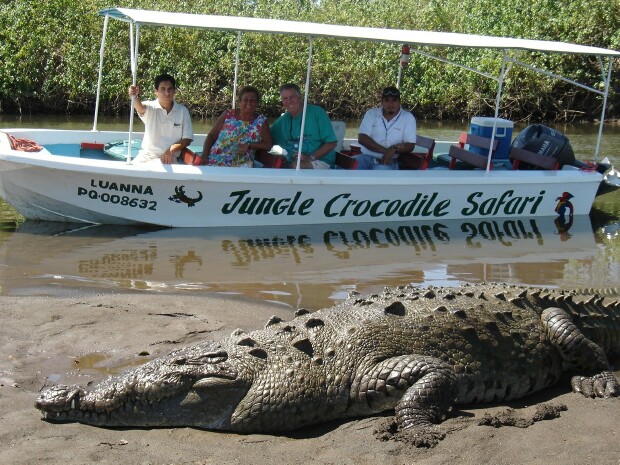 Get up close and personal on the Río Tárcoles Crocodile Safari!
In the Tárcoles River lie herds of crocodiles basking in the fresh river waters. They can be spotted from above, on the bridge that crosses the Tárcoles. Or you can embark on a river cruise to get an up-close and personal view of the crocs, as well as other wildlife in the area.
---
Explore

Carara National Park or go on a tour with Rainforest Adventures!
Rainforest Adventures is an ecotourism company with parks in various locations of Central America and the Caribbean, with one on Costa Rica's Pacific coast. They provide an assortment of exciting tours and activities like hiking, bird watching, bobsledding, and their ever-popular aerial tram.
About an hour's drive north of Jacó lies Carara National Park, an expansive swath of beautiful, biodiverse Costa Rican rainforest. Carara National Park offers a wide network of hiking trails of varying difficulty, some that are handicapped accessible, where one can explore the thriving rainforest's flora and fauna. 
---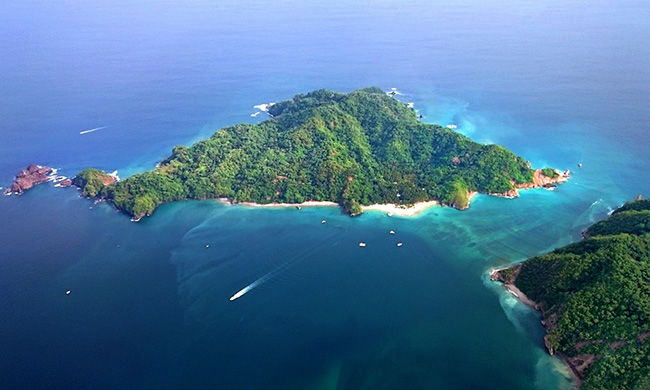 Take a tour to Isla Tortuga!
Tortuga Island is a very popular destination in the Gulf of Nicoya that can only be reached by a tour. If you choose to take a tour to the island, you can enjoy the entire day of cruising through the gulf on a catamaran, then snorkeling, swimming, kayaking, or lounging on the island's pristine beaches.
---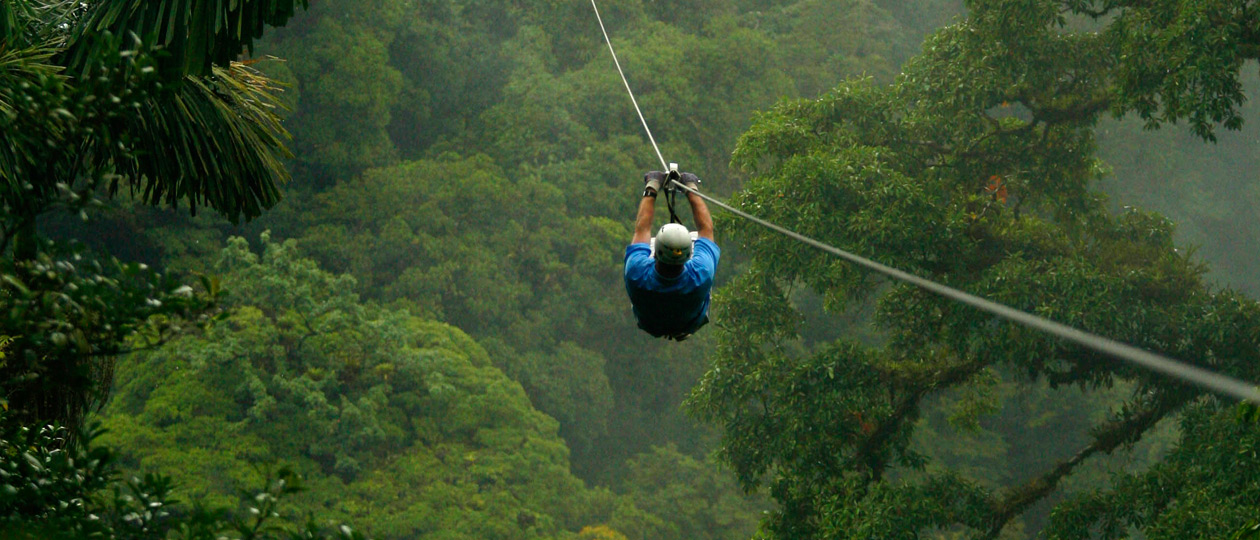 Countless activities are in abundance for the adventurous!
There are limitless options for tour companies in Costa Rica that offer excursions with a number of exciting activities. You can choose one or any combination of things like waterfall tours, ziplining, hiking, canyoning, deep-sea fishing, ATV tours, white water rafting and so many more. Whatever your adventurous heart desires awaits you in Costa Rica!
Let us know if you have any must-see places to visit or things to do before Bamboo Bass Festival!
---
Connect with Bamboo Bass Festival on Social Media: