MÖWE chats about "One Love", their roots in the indie rock world, why they enjoy bringing live elements to stages around the world, and more!
---
Hailing from Vienna, Austria, MÖWE has set off on a journey to provide the world with some positive vibes and beats that are perfect for any setting. Consisting of members Mel and Clem, the duo had roots in the world of the indie rock world before finding a new love in electronic music.
Starting their careers under the alias back in 2013 during a bitter cold winter day, it was music that brought them warmth as they produced "Blauer Tag" together. Since then MÖWE has gone on to produce plenty of tunes in their revolt against the chilly season while bringing their powerful live performances to fans around the world.
Last year saw the release of tracks like "Skyline" and "One Love", both of which received plenty of support from artists and tastemakers in the scene while also generating millions of plays on Spotify as well. Listen to their track "One Love" below and read on for our chat with this Austrian duo!

Stream MÖWE – One Love on SoundCloud:
---
We absolutely loved the positive message in your recent tune "One Love"! What was the process like for creating the track?
Thank you! We actually found this quite easy as the vocal was so so amazing! Our manager sent us the top line and we were both like WOW, Love it and the production just flowed really well. We worked hard on it and we wanted to give it a tropical swing vibe and it all just came together, we were so happy with it.
You've released some awesome music videos to pair with your tunes. What type of creative process goes into these and do you like having a visual story to run alongside your music?
Yes, we love to tell a story with our music and I think it is important to try and portray that in the music video too. It's interesting to hear people's perspectives on what a song is about, as not everyone gets the same story of what a track is about but with the music video, it is a bit clearer.
The fans seem to really enjoy the music videos too which we love hearing everyone's feedback on it, so I'm glad you love them too! We work with a great guy who creates a lot of them and works in the ideas to bring you the final videos. So definitely a huge thank you to him!
Since you both started in the indie-rock world, how has that affected the way you approach music today and is there anything you miss about that scene compared to the electronic music world?
Every scene has its own dynamic. I felt the rock scene was a lot more ground than the electronic music world. We were chasing our dreams back then of being rock stars and then we decided we wanted to try something new, but when we started MÖWE we never thought we would get to where we are today! We are absolutely loving the journey! We loved the live element that was in the rock world, but we are very much bringing that into our dance music now.
What is the dynamic between both of you when producing music? Do you both create some beats solo and come together, or is it more of a collaborative process from the start?
When we started our first ever track together we did it all in one studio, which was also our living room! We just lived in our studio haha! Since then we have started working separately in our own studios, sometimes it's good to work together but it's also good for creative flow to work on your own. Often now we both work on the same track separately and send over our ideas and pick out our favourite parts and put it all together.
Playing festivals and events all over Europe, where was your favorite venue to play this year?
Our absolute favourite was Badenfahrt in Switzerland, it was amazing! Also pop fest in Vienna, Pacha Munich, also Sao Paolo in Brazil was really cool. We love the clubs as its nice and intimate but the festivals are crazy! So many good shows in 2017 and cannot wait for 2018 gigs.
The electronic music scene has been shifting to incorporate more live elements at shows. As artists who already have a passion for live performances, what are your thoughts on this shift?
It's definitely a good shift because that's what music should be about and for us, at the start, it was too. Live music, instruments, and creating a specific atmosphere with your instruments. As we came from a band we always love to play live, real music and real instruments.
We really enjoy DJ'ing but it's not as exciting for the crowd to watch. I feel it gives the fans a better experience, becoming more of a concert and you have something more to watch. We played a full show around this time in 2016 with Myself (Mel) on the keys and Mic Clemens on the guitar, we had a saxophone and a full stage built for MÖWE, it was so good! We would love to do that again!
Having declared a "war on winter" in the past, what are your top tips for keeping warm during the colder months?
Go to a warm country! Haha! Getting drunk can also help. 😉 [Laughs] Listen to our music and hopefully, that should warm you up!
If you could only listen to three albums for the rest of your life, what would they be and why?
Bob Marley – Greatest Hits – If a plane I was on crashed in the ocean and I find myself on a lonely island, I would love to have this CD. There are so many good tracks for every occasion and it just never gets old!
Kendrick Lamar – Good Kid M.A.A.D City
The XX – I See You. It's a newer one but I love it.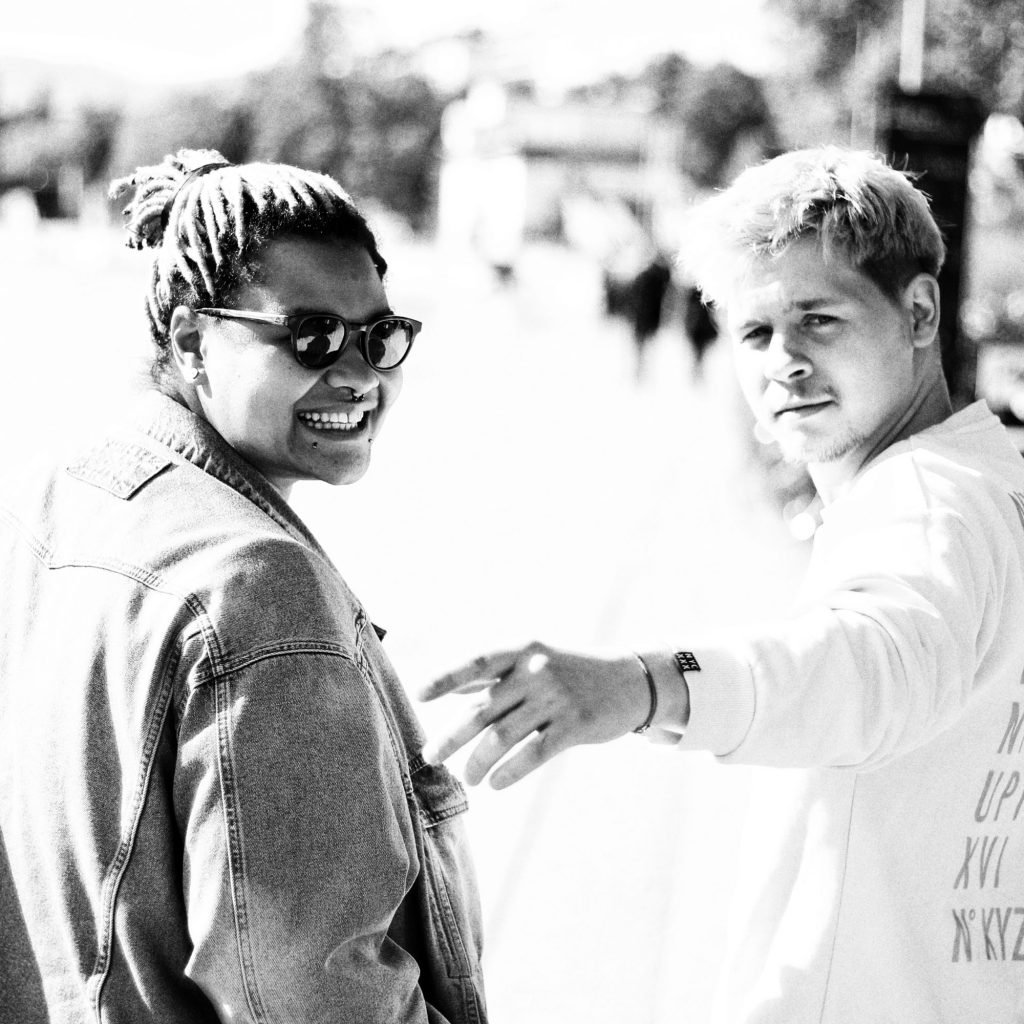 As we look back at 2017, what have been some of your favourite moments of the year?
Playing a gay pride Vienna in front of 100,000 people, Absolutely mental! Bali, Mirror Club was so cool, I love that Island!
What can fans expect from you both in 2018? Are there any shows or releases you can share with us?
We have a new single coming out at the end of January – "Who's to Blame" which I am really excited for also a collab with Sam Feldt which we are super excited for! A lot of shows all over the globe and some awesome festivals! All will be announced very soon! So hyped for 2018!
---
Connect with MÖWE on Social Media:
Facebook | Twitter | Instagram | SoundCloud | YouTube