Sam Feldt sat down with us to discuss the inspiration behind his latest album, what he would do if he had the chance to hang with the Beatles, and the importance of German stage names!
---
Sam Feldt greets me amidst his entourage for the night downstairs in the green room of the Belasco Theater in Los Angeles, a stop on his US From Sunrise to Sunset Tour. The room is sparsely furnished, with nothing but a few couches sprawled about the room and a table adorned with drinks. He's got about an hour before playing his biggest theater show yet, but you'd never guess it based on his calm and relaxed demeanor.
I follow the up-and-coming DJ to a nearby couch as he grabs a Red Bull and casually crosses his legs while I anxiously perch myself at the very edge of the cushion. I envy his confidence, but as I begin settling in and introducing myself I can tell that I have nothing to be nervous about. Sam is warm and unintimidating from the get-go.
You may have heard of Sam Feldt from his hugely successful remake of "Show Me Love" but the 24-year-old has only evolved and grown both his career and music since then. Just six weeks after releasing his debut album, Sunrise, he released its sequel, Sunset, on November 24.
The two are now available as a two-part album titled Sunrise to Sunset and contain 24 tracks, one for each hour of the day. Although Sam is well known for his tropical house remakes, this album proves the versatility of his sound and lyricism, an ideal takeaway from any artist's debut album.
Read on to learn more about his latest project and inspiration behind it – and if you've really caught the Feldt fever, read up even more with our last interview with him from last year!
Stream Sunrise to Sunset on Spotify:
---
Hi Sam, thanks for chatting with us, how are you doing tonight?
Great. I had a whole day of relaxing in LA actually. I arrived yesterday and had the whole day off to prepare for the show and chill out a bit.
Awesome! Have you been to LA before?
Yeah, a couple of times. The last time I was here was in October last year at the Fonda Theater. I've done the El Rey a couple times and Sound nightclub. It's great to afterparty there. Like a techno afterparty. And well, this is the biggest theater show we've done so far.
Are you excited for the show?
Yeah definitely! We just had Goldfish coming in to do the support and yeah, me and the band are ready.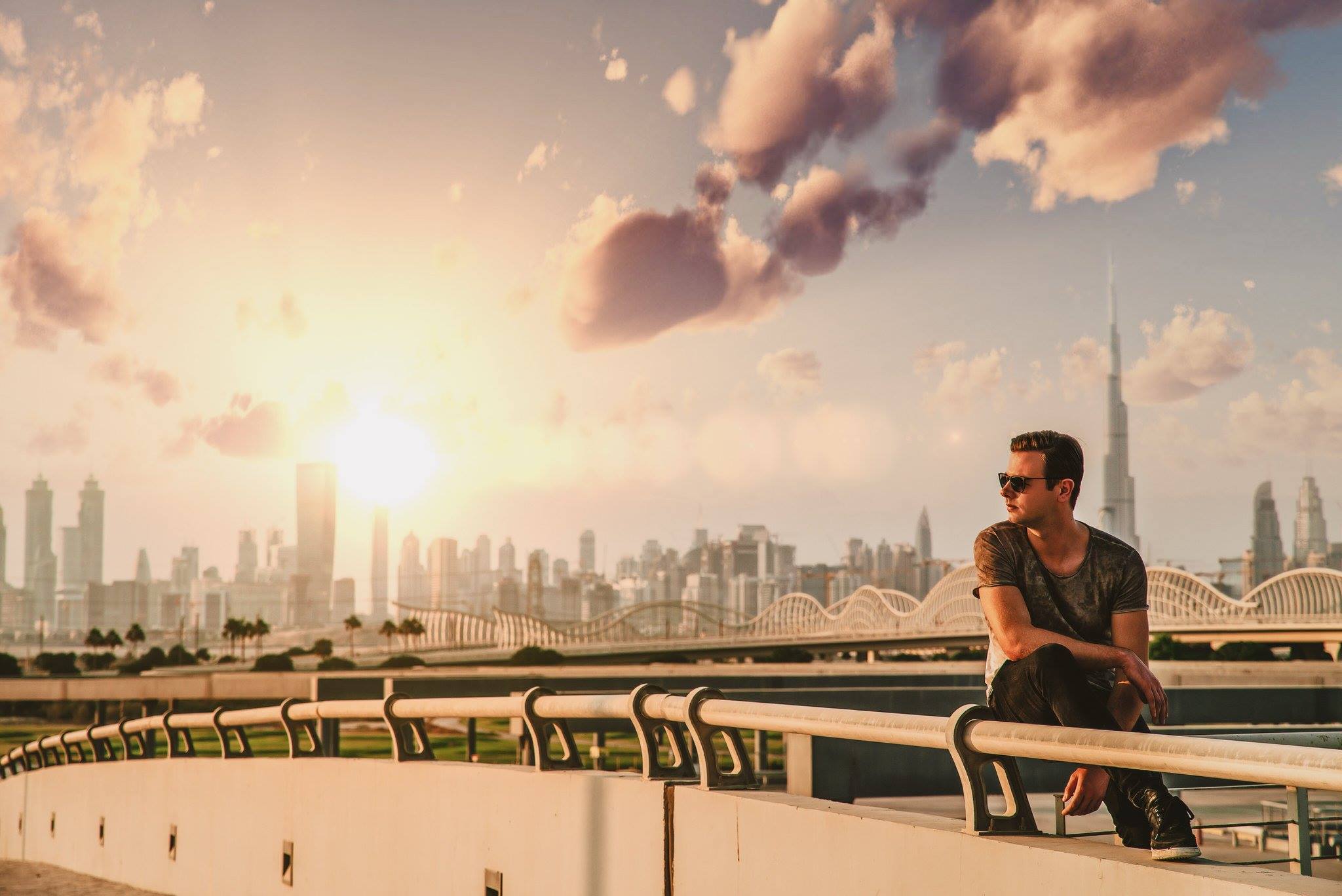 Cool, so let's talk about your album that you released today. You released Sunrise to Sunset literally six weeks after your first album. Was that intentional?
Yeah, it completes the story. So it starts with sunrise and after sunrise comes the sunset. And there's 24 hours in the day and that's the number of tracks on the album as well so it kind of like, completes the whole circle. And for me, that symbolizes the fact that you can listen to Sam Feldt music any time of the day. So every song was specifically written for a specific hour of the day.
And does it have anything to do with its 24th-day release – 24 hours, was that intentional?
Yeah of course. It's the 24th, there are 24 hours.
And you're 24!
Yeah, there's a lot of numerology involved and I don't know, the main idea of the album is the 24 track Sunrise to Sunset and then, of course, we have the opportunity to release it on the 24th… in the end, it all makes sense. I didn't think about it at first and then I was like, "Okay let's make this full circle and make sure everything ties back to the concept."
The albums are named Sunrise and Sunset, respectively. Would you say that there's a difference regarding the songs you chose to put on Sunrise as opposed to those you put on Sunset? I noticed that Sunrise is more upbeat and Sunset is a little darker.
Yeah, actually, if you listen to Sunset, it's a lot more emotional, it's a bit heavier. There are some tracks that are very light-hearted that are made for the clubs and you know, like a beach party at night, when there's also tracks like "Déjà Vu" and "Silverskin" on there that are a lot more down-tempo, emotional. And I try to complete the story.
For me, Sunrise is very much about daytime vibes and Sunset is all about music of the night. Not only the club but also like, just walking in the forest at night and looking at the stars, like that kind of music. And then it can be club music as well, it's all the music you would tie to the sunset.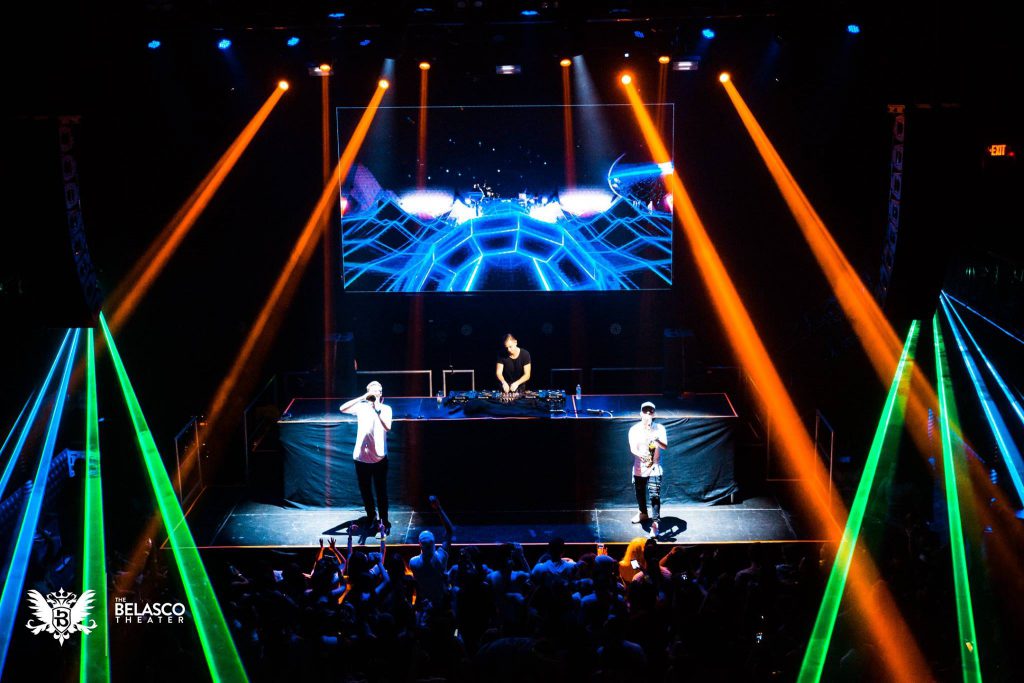 So, let's talk about Akon. What was it like working with him and how did you guys meet?
The connection was made between me and his label. And then basically his label reached out to me and said, "Wanna do something with Akon?" I was starstruck at first, I was like, "Wow this god I've been listening to for ten years or something, like wow. It's pretty cool that he wants to work with me." So then we got together and made this song "YES" and I think it's not a collaboration that's very logical at first, but I mean, look at it. He has a very upbeat and happy voice and I have the same kind of vibe with my tracks. And I think it made for a very interesting collaboration.
Is he just as awesome in person as he is in his music?
Yeah! He's very funny, very lighthearted, very easygoing actually. And he's not like a stereotype rapper kind of guy, he's very smart, entrepreneurial, and I'd say a very good guy.
Let's talk about your music in general. It generally falls under a deep house, tropical vibe. What made you decide to make that kind of music? 
Just the fact that I was doing a lot of stuff that I didn't like. Like I was making a lot of EDM and it's not like I don't like EDM per se, I was just still playing under a different name back then and then I said to myself that I was gonna start Sam Feldt, this is gonna be my thing, my personal project, and I'm only gonna make and release music that I enjoy myself. Yeah, I don't know, back then when I started tropical house it didn't even exist yet. So there was no name for it, it was just my music.
Yeah, I remember when you came out with "Show Me Love" years ago.
Yeah, that really kick-started the whole Sam Feldt project and now I'd say it's my job to evolve and show them that it's not only this guy that makes tropical house covers, it's a lot more than that. And I've been trying to do that with my album.
You mentioned your stage name, Sam Feldt. How did you come up with Feldt from Sammy Renders?
It was a two-minute process of going online and Googling German last names. I looked at all the German guys in deep house and they were doing very well and I was like well if I'm gonna succeed I need a German-sounding name. That was pretty much the story. There's not a lot of thought behind it.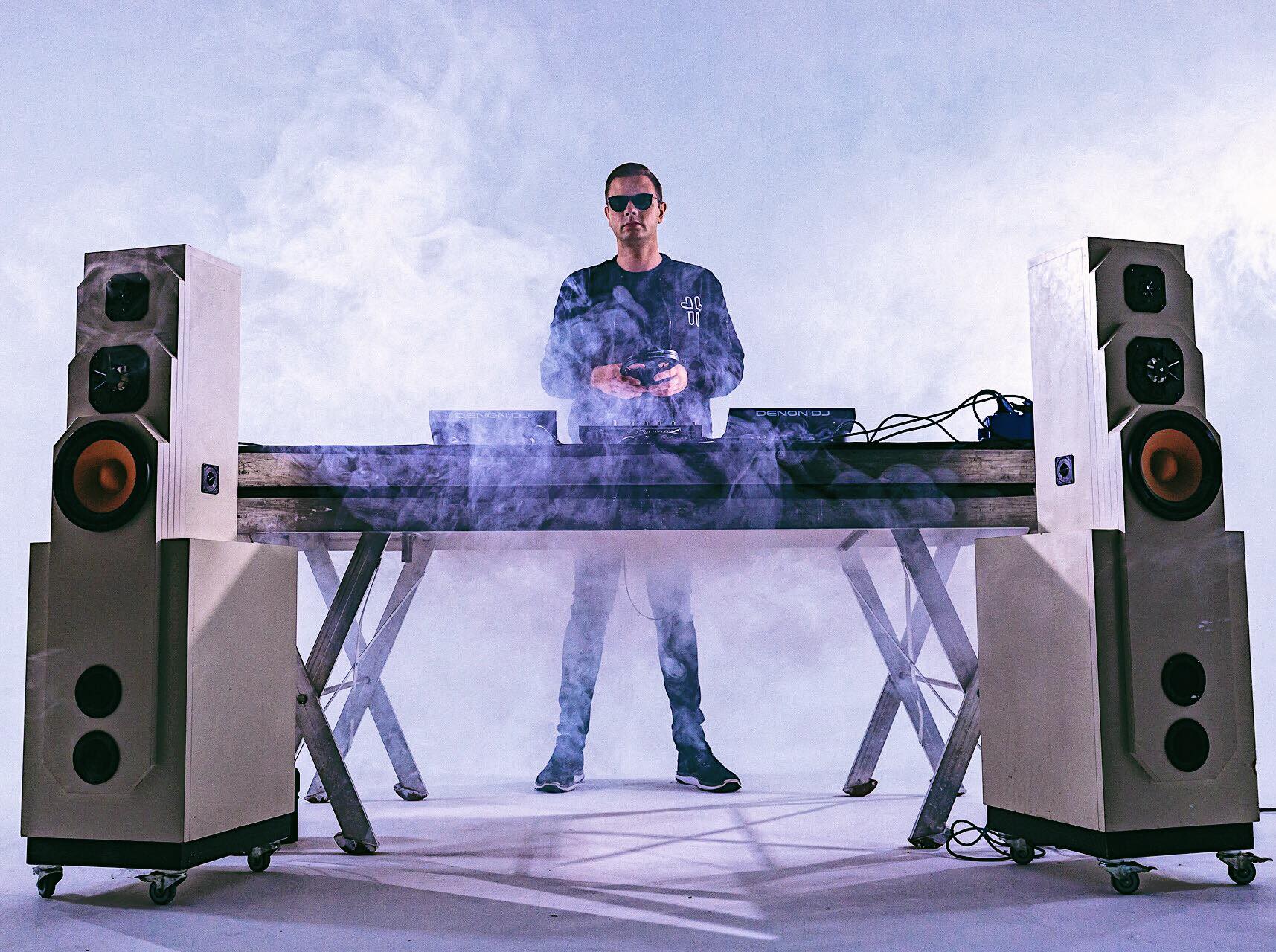 When was the first time you decided you wanted to pursue music professionally? Was there a particular moment?
There was a moment, from when I was very young. I was already playing shows when I was 11. Not professionally of course, like parties to my friends and that kind of stuff. But, I never thought it was possible. I never thought it as a real opportunity, until I got signed by Spinnin' around four years ago and when that happened I was like, "Wow this big label wants to sign my music and this might really be something." And then I went full force. I was like, "Okay, this is my only chance, let's not fuck it up."
So when your remake of "Show Me Love" blew up, was that an affirmation for you? What did you think when you realized people really liked your music?
It was a bit unexpected. I had just started touring when that happened, I'd just done my first US tour supporting Thomas Jack back then. And I think it was two months after that when "Show Me Love" got picked up and played on the radio. And it was already released for three months when that happened and actually I'd thought the hype had died down. I was like, "Okay we've gone up to number 12 on the music charts, not a super big hit, but it's okay on to the next one." And then three months later I got a call like, "Universal wants to sign your song and they're gonna play it on the radio." And boom up to number three in the singles charts in the UK and then boom Billboard Top 100 and then the snowball started to roll and I was already not expecting it. So it was cool.
Most of your songs are about love or relationships, especially on this album. Would you say that you draw a lot of inspiration from that? Or if not, then what areas of your life are you most inspired by?
It's kind of a coincidence that most of my tracks have love in the title, I don't know I have "Shadows Of Love", "Show Me Love", "Feel The Love", I've made a remix of "Waiting For Love"…
Well, for this album I've tried to be more diverse in terms of the themes that are on the album. There's this new song, "I Wish You Well" that's about alcohol abuse, so more serious, you know.
It's easy to make a sad song. It's also easy to make a happy song. But it's very hard to make a sad song with a happy twist. Or with very emotional lyrics that still give you this optimistic feeling like sometimes it's shit but it can also be really good. It's a good dynamic in a song for me and that's very important. A good example of that is the "Leave Me Alone" track which is very happy and upbeat, but the vocals are actually sad. I like that dynamic.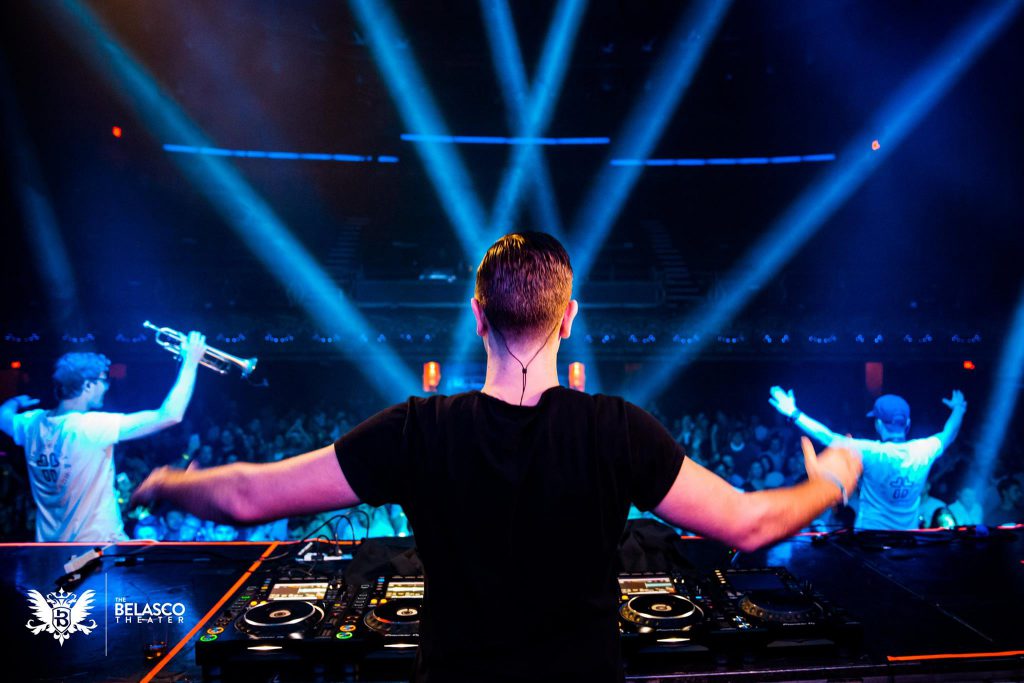 And last one for you, if you had one day to spend with any celebrity, dead or alive, who would it be?
Good question, I get it a lot. I would get the Beatles back together.
You're a Beatles fan?
Yeah, I am, I am. I grew up with a lot of rock music and a lot of folk music with my dad playing it on the radio. I would love to hang with those guys.
And what would you guys do?
I'd just jam I guess. And just talk and see how they experience touring and music making. And hopefully, learn something.
Well, thank you so much for meeting with me! 
Likewise!
---
Follow Sam Feldt on Social Media:
Website | Facebook | Twitter | Instagram | SoundCloud