From the grounds of Los Angeles to the hills of Bali, few growing talents in the industry can call out the accomplishments of globetrotting artist Arthur Galestian.
---
Arthur Galestian comes from a wide swath of talents ranging from writing a book to perfecting his skills a DJ and producing all sorts of unique styles, all while crossing borders and turning heads the whole world over.  Arthur has made it a mission to do what he loves while also exploring the reaches of the world, making the story behind his sets and releases even more interesting.
Although he's returned to Los Angeles this year, Arthur continues to showcases how these diverse experiences have led to further development of him as an artist.  Listen to his guest mix below and dive into who Arthur is and where he is headed over the coming year!
Stream Arthur Galestian's 2018 Kick-Off Mix on Mixcloud:
---
If you distilled the sound of Arthur Galestian into a cooking recipe, what would the primary ingredients be?
This year, I'll be focusing on releasing more music under my Galestian moniker. For that dish, you'd take a handful of Techno grooves and bring to a boil. Add a layer of classic Progressive House and let simmer for 15-20 minutes. Add a few dashes of Trance melodies. Season with ethnic percussion and instrumentation, add a bit of darkness and contrast to taste, stir in mysticism and global cultural influences from my travels. Add vocals to taste. Simmer on low at 125 BPM. Remove and enjoy!
You straddle the boundary of Progressive House and Trance – perhaps under that long-lost sub-genre of Progressive Trance – in your productions. You also don't shy away from the vocal side of things. What characteristic is most important for you in writing music?
For me, it's all about evoking a feeling of beauty, and the melodic elements are super important to me with any tune. The melodies take you out of your mind and into your heart, but the groove keeps you grounded with those feet moving. The sweet spot is found in achieving a balance of this dynamic. I've always loved Trance for its intricate melodic structures, but move towards Deep House, Techno and Progressive House for the grooves.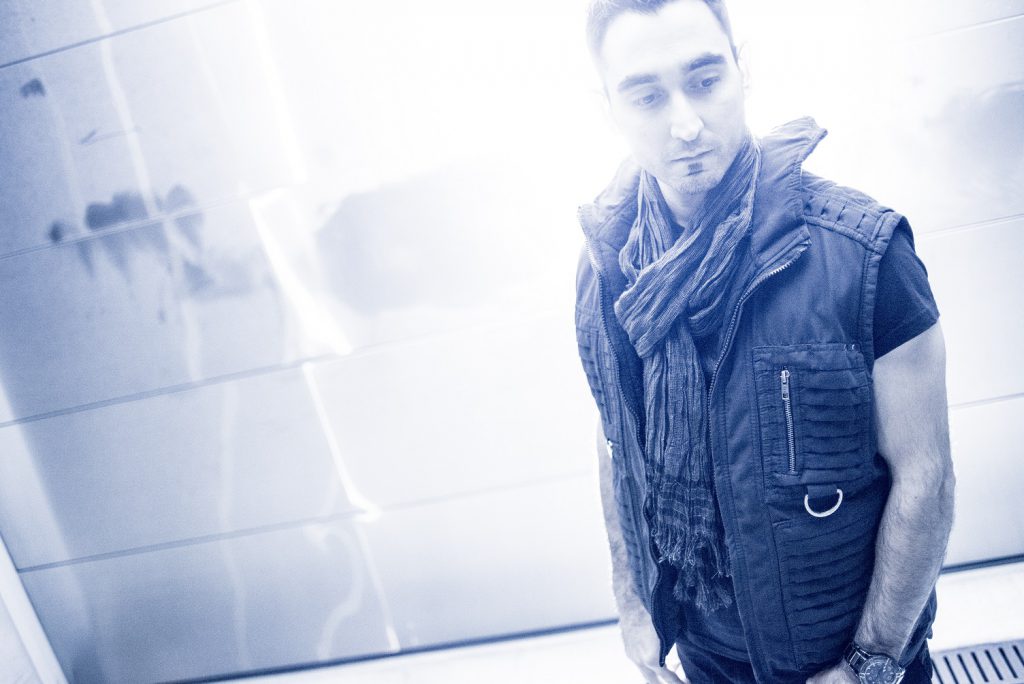 Being based out of the Los Angeles area, what continues to gravitate you to the city? What doors open up when you're in a competitive region like that?
Well, for one, my long-time friends and family are all in LA. That's the main reason I continue to feel a pull to the city. But beyond that, I think LA is one of the best places to be if you're doing electronic music professionally. It's one of the biggest markets not just in the US, but also the world. Nowhere else can you easily meet other like-minded creatives, singers/songwriters, music supervisors, promoters, producers, and musicians who speak your language. It's really a great place for synchronicities to happen. I don't really see it as "competitive" as much as I do "collaborative."
You've also explored traveling recently as a DJ/producer. What was the experience like for you? Did it lead to creative opportunities you hadn't considered?
Traveling has been one of the biggest influences in my music. It has also expanded the limits of my world personally. By far, one of the greatest teachers outside of the classroom has been the open road. All of my biggest projects were done while I was on the road, including "Rituals", which I finished up while traveling in Japan in the spring of 2017.
"Rituals" recently released on Paul Oakenfold's Perfecto label. How did the track get signed, and what interest do you sense in your music going forward? Is the track's style a new direction for you, or more of a one and done experience?
Paul began supporting "Rituals" on his Planet Perfecto radio show towards the latter part of the year. At the moment, it was an unsigned promo. After being an early adopter for a few months, he decided to sign it to his Perfecto Black label, which focuses more on the underground sound of dance music. I was definitely "in the zone" when I made that track. Lots of late nights and greetings to the sunrise. I definitely see this track's style as a precursor for more to come!
Are you a hardware or software/VST producer? Are there any parts of your production toolkit you could not leave behind right now? Do you feel that one offers more than the other?
I began traveling about 2.5 years ago, and one of the biggest hindrances to embracing a lifestyle of long-term travel was actually all of my hardware gear. Today, my mantra is "mobility first" as it encourages me to stay lightweight and mobile. That said, I'm 100% in-the-box with software synths right now. As far as my production toolkit, I'd say Omnisphere is one of my absolute favorites; Serum is one I turn to often, and SynthMaster is another one I've come to rely on. I love the FabFilter plug-ins, as well.
As a DJ your sound is much more diverse than your productions. Is that a consequence of a broader need to appeal or because you find more diverse genres fit your style as DJ instead of as a producer?
This is simply a reflection of my own musical tastes. I come from a background of mid-90s Trance, but along the way to where I'm now, I've indulged in a large variety of genres, many of which I enjoy in different ways. I've always felt that if I begin to get trapped into one style, my immediate reaction is to turn to another for continued inspiration.Now, I bring elements that I love from each of these genres, which is really a reflection of who I am, as well.
When I first started DJing in 2000, I was mostly into high-energy Trance and higher-BPM genres. Later, I really took a liking to the gritty, aggressive sounds of Electro-House and was fascinated by how it began to influence Trance – some in ways that I liked, and in others in ways that I did not. I'm most captivated now by Melodic Techno, Deep/Progressive House, with lots of influence from cultures around the world – especially India, the Middle East, Asia and the Far East.
You've also released a book about producing and traveling entitled The Nomadic Producer's Handbook. After deciding to travel for a living while producing music in 2015, what have been the biggest hurdles for you personally? What do you think is the biggest fear others can take to heart to make their own journey a success without diving too much into the book's content?
The biggest practical hurdle was letting go of my LA studio and going completely mobile with my music production setup. I never thought it would be possible to produce professional-grade music without having my 8-inch studio monitors to rely on. But after 2.5 years of trial-and-error, I've found a solution that now gives me better results than I had been achieving even in my studio.
As far as fear itself, it's realizing that you've got to take action towards your greater goals – whether in small steps or big leaps – despite feeling any fear. If you have a goal in mind and fear is stopping you, the only thing that will give you the confidence to destroy that fear is to take action. Courage is the antidote to fear. On the other side of that fear is increased confidence. I wholeheartedly recommend prioritizing travel for anyone. Travel not as a tourist, but as a traveler, as a local, and as a citizen of the world.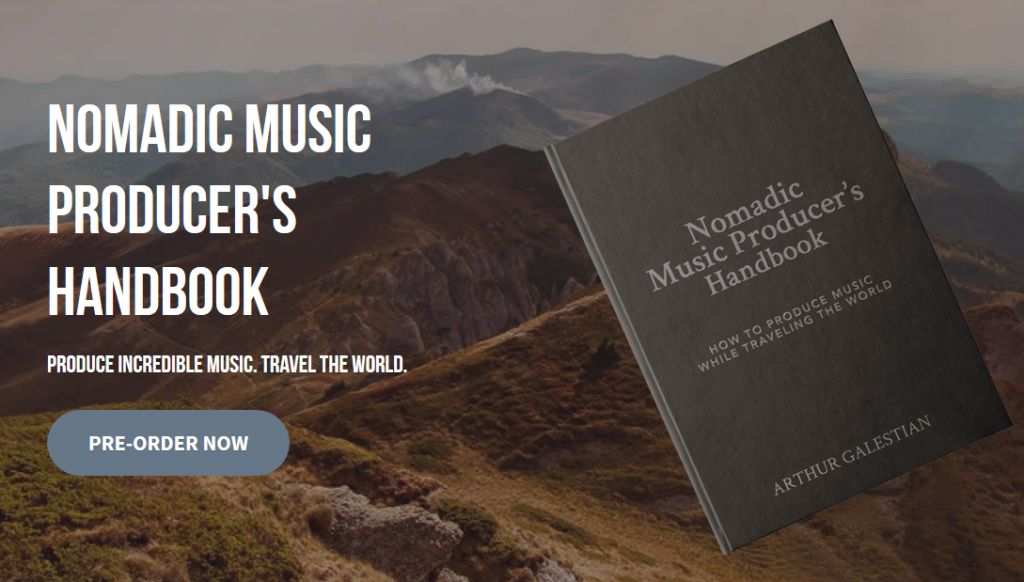 Name your top three gigs based on experience – as in unique and memorable for you – and why you chose them.
That's a tough one! Right off the bat, the first one that comes to mind is playing with Fehrplay and Grum at Exchange LA last summer. It was the first time I was back in LA after a long stint of travel, and I was super excited to showcase the deeper, more progressive sound that I had been wanting to share with people back home.
The first club I played in Tokyo was Solfa, a super intimate venue with a crowd that continually fed me with love and energy, and made me want to give back even more. I also played a 4-hour set at Tanjong Beach Club in Singapore – seeing a good mix of people from so many different cultures, all having a great time together on the beach is one I'll never forget.
Finally, if you could have a dream lineup at a nightclub – who would you play with?
Artists like Rodriguez Jr., Eric Prydz, Jeremy Olander, Gai Barone, Eelke Kleijn, Jerome Isma-Ae, Guy J, Matan Caspi… oh it goes on. 🙂
There you have it – the key ingredients to stir up your own courage just like Arthur Galestian.  Don't miss out on reading up on his book which dives deeper into producing on the road and the angst of traveling with methods to overcome the issues.  Check it out by clicking here!
---
Follow Arthur Galestian on Social Media:
Website | Facebook | Twitter | Instagram | SoundCloud | YouTube