If you loved Vertebreaker, check out the house and Jersey club-infused remixes that'll have you dancing nonstop!
---
Hailing from Atlanta, GA, Herobust has enthralled thousands with his hip-hop inspired bass tunes, and once again we were taken by surprise with three new diverse remixes of tracks from his Vertebreaker EP. Collaborating with bass house king Habstrakt and Jersey club star 4B, as well as giving his own VIP edit, this remix package is the ultimate party-starter.
What I love about this remix package is the different tastes and styles within each track. Instead of three bass-heavy, mind-blowing dubstep mixes, which I wouldn't have been mad about, Herobust, Habstrakt, and 4B delivered an assorted palate of electronic dance music. The three-track compilation is a beautiful addition to the Vertebreaker EP, and we can't get enough of it. Listen to the remixes below, and read on for my take on the fresh edits!
Stream Herobust – Vertebreaker (Remixes) EP on Spotify:
---
Herobust – Vertebreaker (Remixes) EP – Track By Track:
The first track of the package is Habstrakt's remix of "Vertebreaker". It's a vibey house flip with just the right amount of bass backing it up. Even if you don't know how to shuffle, you're going to want to learn when this track comes on; that murky house sensation will inevitably get your feet moving.
4B's remix of "Move Mint" is the second listed track of the remix package. While keeping the backdrop of the original, this mix incorporates the quintessential staccato flips and bass pulses of Jersey club. You won't break your neck to this track, but it'll definitely get your heart racing and your body jumping the second it comes on.
The final track is a VIP Edit of "Move Mint" from Herobust himself. It's an upbeat sibling of the original with a pounding bass hitting in sync with each ascension of sound. The tempo slows down as a resounding bass vibration drips behind a heightened reverberation of the original track's signature drop. From there, the edit returns to its energetic speed before feeding into the third and last buildup of the track, only to end with a resounding "Make 'em feel the ground shake." The edit takes all the filthy, bubbling bass snaps from the original and collides them with a sound that'll be sure to make you go crazy in the club.
What are your thoughts on the remix package for the Vertebreaker EP? Let us know in the comments!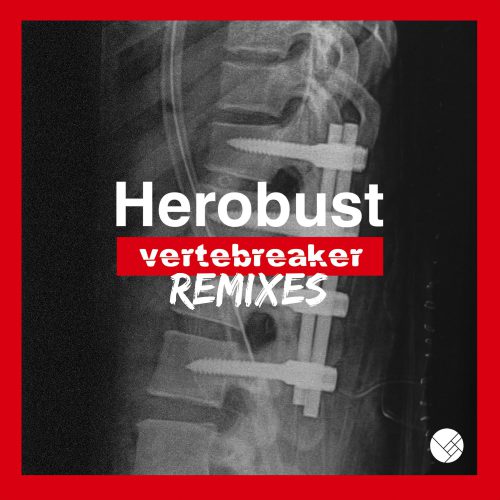 ---
Connect with Herobust on Social Media
Website | Facebook | Twitter | Instagram | SoundCloud