Rising house music star Ant LaRock is on an incredible upward trajectory, and he's just getting started.
---
If you're into house music, you are going to want to pay attention to Ant LaRock. Though still reasonably early on in his career, he's already earned his stripes with a verifiable landslide of finely-crafted releases on labels ranging from InHouse Records to SpaceDisco to Dopewax and many, many more.
LaRock started in music early, training with many different instruments in many styles of music, even going to college to study jazz. When he decided to embark on a career in house music, it seemed almost written in the stars – his first track was picked up by Todd Terry's InHouse Records, and Terry himself took the young producer under his wing. The rest, as they say, is history.
With a headline tour in Australia coming up soon and over a dozen new tracks coming out in the first three months of 2018 alone, Ant LaRock is an unstoppable force, and he's only just begun. Read on to learn more about his formative years, how he approaches music, and what we can expect to see from him this year – and stream his exclusive guest mix below.
Stream EDMID Guest Mix 099 || Ant LaRock on Mixcloud:
---
You've had some fantastic releases out of late, including your irresistible new tune "Ghetto Style" with Devon James out on Soup NYC. How did you two approach working together and creating this particular tune?
Devon and I became fast friends through music. We would run around the city together spinning all the time but found it hard to get into the studio for a couple days with our schedules so I basically kidnapped Devon and made him come to my studio in the woods to bang out tunes for four days. I don't think there was a particular direction, we just wanted something cool and unique that we would spin.
Can you tell us a little bit about your creative process in putting this particular track together?
Again, we wanted something that really bumped and that we would spin. Devon and I are both uncompromising when it comes to what we like and what we don't. So having had a tight friendship some time before working on this project, we didn't have to say much. I knew what he would dig and vice-versa.
Get a copy of Devon James & Ant LaRock's "Ghetto Style" on Beatport!
How did you originally get your start in the electronic music scene?
I started playing music pretty young, at 13 or 14 and was bit by the rave culture at the end of the 90's. I think I was fooling around with electronic music production by 1997 while I was in bands and then after attending college for jazz, I took a pretty long hiatus from music for personal reasons.
When I was finally ready to start producing music again in 2013, I stepped back for a second to think about what I loved making the most and the answer was simple: House Music. One of my first tracks was picked up by Todd Terry and it was a wrap after that.
I've read that you came up in the music scene with influences from all over the map – from Led Zeppelin to Herbie Hancock and even to jazz artists like Charles Mingus. Has that impacted your sound today and the way you approach putting music together?
Yes, in a huge way. At first, it was almost a struggle because I would approach tracks from a song-writers standpoint. So I thought in terms of verse, chorus, verse, chorus and so on… that doesn't always work in this world, especially when making tracks specifically for clubs. I really had to put a lot of my production techniques on the shelf to think of things in a whole new format.
Nowadays it has grown into an amazing strength. My knowledge of music and styles adds to my records now ten-fold. I know how Mingus wrote melodies on bass, I know how Bonham laid in such a heavy beat. That is another reason why Devon James and I gel so well, we have a great musical background to draw from.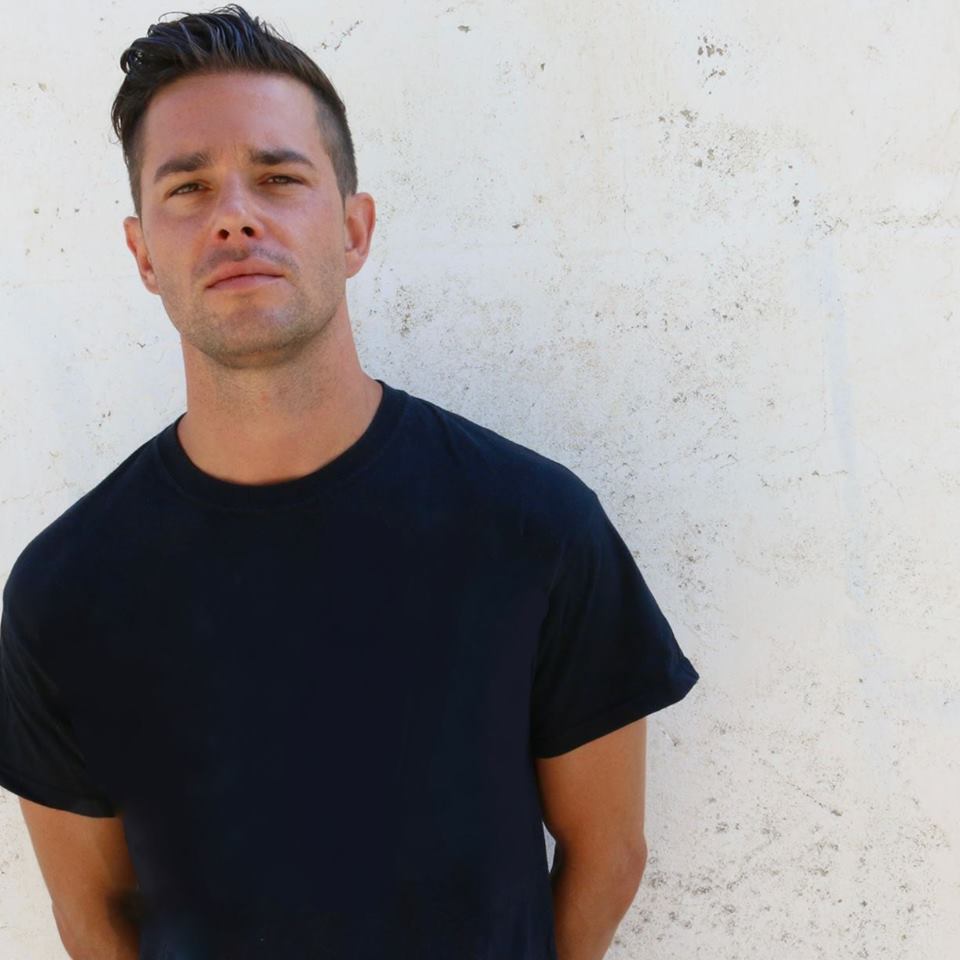 You've got a headline tour coming up in Australia. Do you have any special plans for the shows Down Under?
Plain and simple: fucking kill it, every minute of every set in every city.
How do you approach putting together your sets when you're headlining a show?
I try to put as little thought as possible into what I will spin. At this point, I have a really good feel for what will work compared to what won't. So I just make sure I have all my music ready and organized. I usually throw around 300 tracks into a playlist that vary from tried and true classics to new releases that I have been loving. I guess there is an emphasis on keeping the energy up and taking it to a new level but that really happens organically as the night progresses.
You played some absolutely massive clubs last year, including Hi Ibiza, Cielo in New York, and San Francisco's Halcyon. What was it like taking the decks at these hallowed venues?
Really energizing. I would be lying if I said there weren't some nerves leading up to the gigs but once I got on the decks, that all went away and I just had a blast. I'll be gigging more in 2018 so I am grateful to have those amazing venues under my belt.
Do you have a particular venue or festival that you would love to play at some point in the future?
I'd love to do a Boiler Room event. I've been such a big fan of their live-streams. I still haven't spun at Output in Brooklyn, ironically.

What are your favorite tunes of the moment that, in your opinion, every house head should be listening to right now?
I'm so stuck on this Tee Mango track, "Confused" on Clone Royal Oak. I opened my show on Data Transmission Radio this month with it. I'm loving the EP that Demuir just put out on Brobot Records as well as everything that my man Hatiras is putting out on Spacedisco Records.
You've also released some longer-form music, including your recent Back Back EP with Klienfeld back in December. What has the industry response been like to these new tunes, and do you have any moments or achievements from 2017 that you are particularly proud of?
The response has been great. I guess I never know how tracks will land but the feedback on the SOUP releases has been really positive. The remixes and premiers for the upcoming track with Devon James have been mind-blowing. We got Junior Sanchez and Eyes Everywhere to step up for remix duties so the artist support was amazing out of the gates. The Klienfeld collab was meant to be big ass tunes that would wake kids up out of their k-holes. I think we nailed it.
What was the process like with this one – did you two work together at all while creating your two versions of the track, or was the end result a total surprise?
The Klienfeld collab "Back Back" was such an effortless, fun process. I made a tune, sent it to Klienfeld, he remixed it, then I remixed his remix, dumped the original and SOUP picked it up! Klienfeld and I are both studio fanatics so we work quick and dirty. This collaboration was no exception. I guess it was kind of a surprise how it turned out considering we dumped the original tracks. Guys like him and Demuir who just pump out these big, no-nonsense tunes really inspire me.
What can we expect to see from Ant LaRock in 2018?
Everything. More releases, bigger labels, more club appearances, bigger tunes. Whatever there is to be taken, I'm going to take it and kill it. The first three months of 2018 I have at least a dozen tracks coming out. Plus an Australian tour, and some dates in Ibiza and the UK.
Finally, a fun question – if you were stuck on a desert island and you could only bring three things with you, what would they be?
A beach villa, my woman, and an SP-1200!
---
Follow Ant LaRock on Social Media:
Facebook | Twitter | Instagram | SoundCloud