South Africa's best trance export – Lostly announces a new album on Outburst Recordings, out on February 2!
---
At the start of each year, we make a list of artists we think will make a splash in the industry over the coming 12 months. When it comes to trance, I put Lostly front and centre in our piece focused on artists to watch in trance this year. He's been around for a good 5 years in the realm of trance. He's already released an artist album and held the tile of A&R for Discover Records. However, he flew under many people's radar until this past summer. All that is about to change!
Low and behold, we're barely into 2018 and Lostly is making waves! Outburst label honcho Mark Sherry approached the South-African for a new concept. The Spotlight album idea focuses on artists that make regular appearances on the imprint, looking to provide further exposure of their talents. With his diverse background as a producer, Lostly was the obvious first choice. The album features influences from techno, progressive, uplifting trance and even the odd vocal thrown into the mix.
For those of you that get to listen to Lostly for the first time, you'll quickly associate one word with his productions: quality!
In today's single-minded trance scene, Lostly stands out by crafting music that incorporates elements from multiple genres, all in a well thought-out package. If acid is your thing, he has the 303 covered for you. For lovers of tech-trance, his releases Outburst might just be your thing. They're punchy and heavy.
Last but not least, for fans of melodic music, you'll get to listen to some of the best plucky melodies you'll ever find in our scene. And then, there's the brilliant "Take This Acid" which combines pretty much everything.
As Andre's featured on Outburst for a couple of years now, this album will be a chance for people to reconnect with some of his previous material on the label. In fact, all the songs already published on the imprint, a total of five tracks, will see a re-release as part of the album. Nine new originals, including two vocal tracks with the talented Emma Gillespie, complete the package.
Fans can begin pre-ordering right now, either as a CD or as your digital format of choice. Lostly lovers, get ready! On February 2, we'll finally see this talented artist many of us followed since the start leave his mark on the trance world!
Pre-Order Lostly's album today via FineNight.com!
---
Lostly Spotlight Album Tracklist:
Since
The Art Of Acid
Nightwalker (featuring Emma Gillespie)
Rage At The Stars
Memories Of Home
Restless (featuring Emma Gillespie & Igor Nembrini)
Away
Nothing Left
Let Us Never Forget
Coffin Corner
Causeway
Dance With The Devil
Head On
One Last Look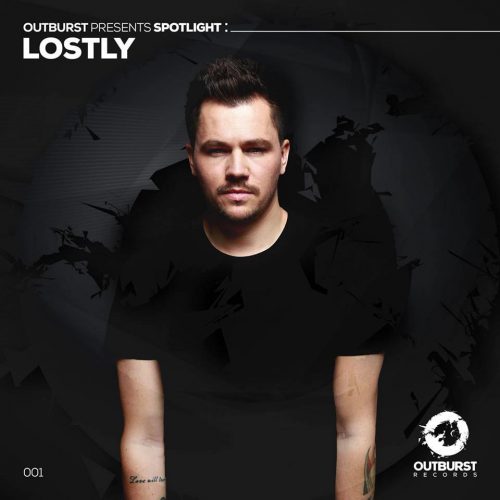 ---
Connect with Lostly on Social Media:
Facebook | Twitter | Instagram | SoundCloud