Starting the year off in the best way possible, 24-year-old Ben Böhmer gives us his exquisite Morning Falls EP, out January 5 on Anjunadeep.
---
For the first Anjunadeep release of the year, the label opted to gift us a stunning new EP from 24-year-old Berliner Ben Böhmer. The young, classically-trained musician is one of the newest artists signed to the deeper side of Anjuna, and is also one of our picks for the top house and techno artists to watch in 2018. His Morning Falls EP, his first on the label, is giving us an unexpected jolt of warm, gorgeous house vibes in the depths of winter in the Northern Hemisphere.
Stream Ben Böhmer – Morning Falls EP on Spotify:
The EP's first track, "Morning Falls," is a slow, contemplative walk through the countryside amidst constant rays of sunshine. The gentle synth melody, downtempo percussion, and muted horn chords move the listener through the track, instilling a feeling of wonder and hope along the way.
"After Earth," the EP's second track, takes on a much different mood from the very beginning. With driving percussion and a pointed, siren-like synth kicking things off, a set of deep, focus-pulling chords quickly enter, grounding the track and giving a sense of urgency and contemplation before abruptly washing away and making room for a soaring synth, reminiscent of a plaintive call.
There are so many elements to this track, I can't keep count, but perhaps my favorite moment is right around the three-minute mark, where he employs some sparkling synths to dazzling effect, reminding me of twinkling stars. Mark my words – this will be one of the big Anjunadeep tunes of 2018. It's energetic without being over the top and manages to tug on your heartstrings without ever uttering a single word, and is by far my favorite on the EP.
The final track of the EP, "Velvet Rebellion," features a familiar collaborator of Ben Böhmer's in the form of Wood, who was also part of the gorgeous track "Give Me" that we selected as one of our top electronic tracks of 2017. Much like the other tracks on the EP, it offers a reflective opening and breaks into something much richer and more emotional in the beginning, but unlike the others, it features a soulful vocal that takes it to even greater heights.
If you haven't had a chance to listen for yourself, don't take my word for it – stream or purchase Morning Falls EP on your favorite platform, and familiarize yourself with what is sure to be one of the most exciting Anjunadeep artists of 2018.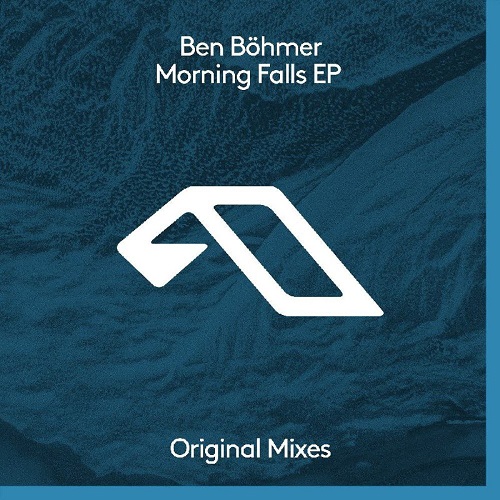 ---
Connect with Ben Böhmer on Social Media:
Facebook | Instagram | SoundCloud
Connect with Anjunadeep on Social Media:
Website | Facebook | Twitter | Instagram | SoundCloud | YouTube