Minimal Effort NYE boasted four stages this year, ensuring attendees had plenty of house and techno options to ring in the new year with!
---
Acting as an intermediary between the mundane months that follow the end of festival season and spring when it starts up again, New Year's Eve always offers a wide variety of options for EDM aficionados to choose to start their new year off with. Whether you're a true house and techno lover, couldn't get your shit together in time to make it up to Tahoe, or just simply wanted to avoid the NYE club scene at all costs, Minimal Effort NYE outshined many as one of the front-running NYE festival candidates this year.
In an effort to both avoid the chaos of the Shrine, where Dillon Francis held his own NYE event, and to try something new, as I've attended Insomniac's Countdown twice already, I decided to ring in 2018 at Minimal Effort this year. Co-founded in 2013 by DJ and promoter Cyril Bitar, Minimal Effort has quickly and quietly cultivated a renewed techno following in Los Angeles.
Due to its consistently stacked lineups and unique venue selections, Minimal Effort's Halloween and NYE mini-festivals, in particular, have attracted massive and loyal crowds. In order to accommodate said following, this New Year's they moved back to the MacArthur Hotel in Downtown LA. With its high ceilings and ample indoor/outdoor spaces, the venue added a unique and intimate feel to the event.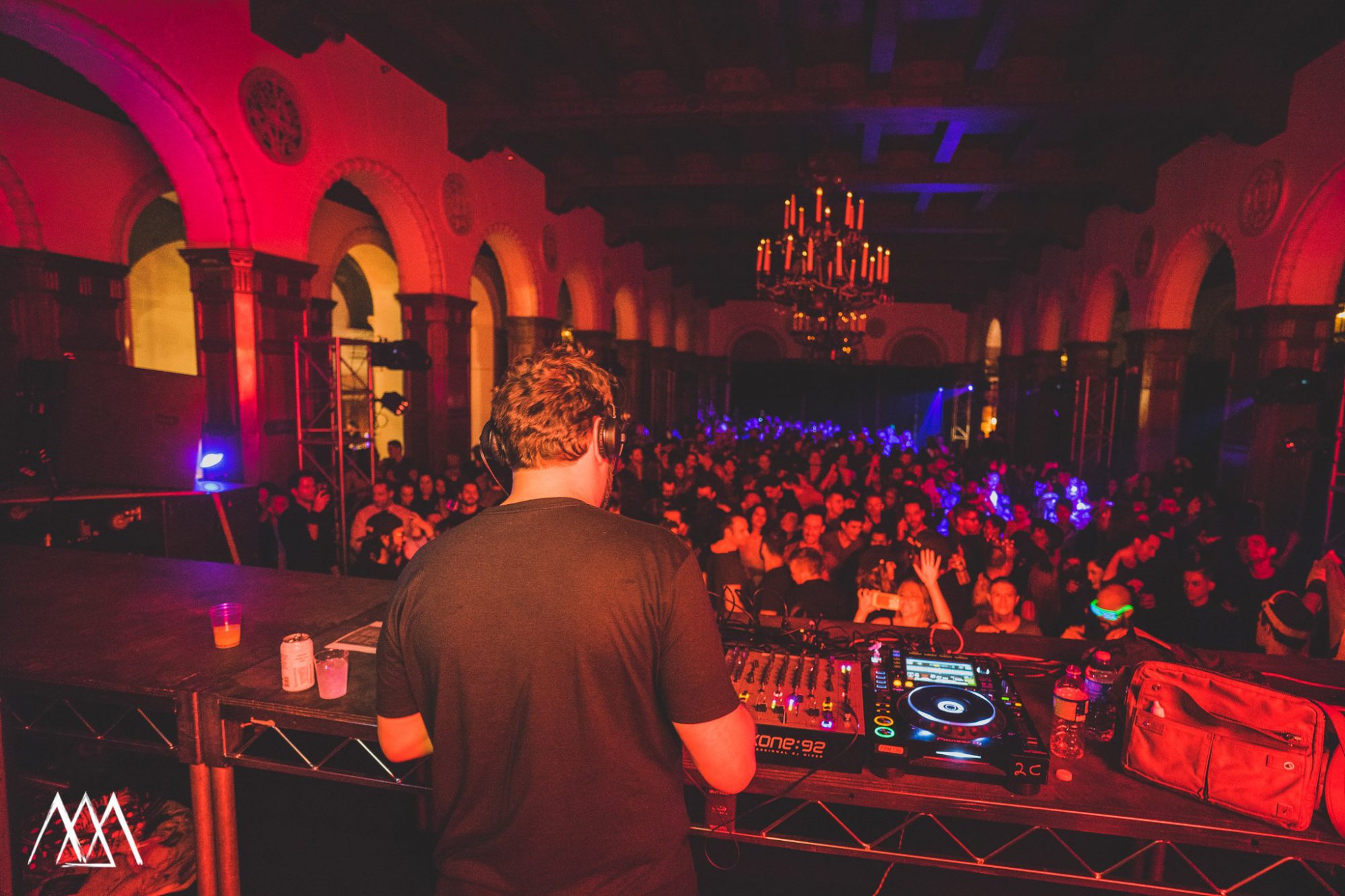 Upon entry, attendees were greeted in the best ways possible: with food trucks and shopping.
Immediately after entering the festival, there were food trucks and an outdoor eating space ideal for curing even the worst of drunchies. My dress was already dangerously tight, so I decidedly hurried past the trucks and headed straight into the event. I was met immediately with a gorgeous outdoor courtyard adorned by various vendors selling apparel and accessories, along with some Minimal Effort merch.
Since the Plaza Ballroom and Lounge stages were located downstairs, I was able to check those out first. Both were open, airy spaces with private tables staggered around the edges of the room. The openness made the stage extremely casual and reminiscent more of a friend's gig at a local club rather than a professional event filled with strangers. I wandered into the Plaza Ballroom just as house legend Ardalan began his set and although my group and I were pressed for time since we wanted to catch DJ Tennis upstairs, we couldn't tear ourselves away from Ardalan's hypnotic underground techno stylings.
The line of Minimal Effort-goers snaked its way down the staircase leading to the upper level of the event, rewarding those who chose to wait with DJ Tennis' distinctly dark beats. 
Although the lines to enter the upstairs stages were intimidating, they moved quickly and we were in the Grand Ballroom in no time, which featured a takeover by Droog's LA-based label Culprit. The stage was dimly lit, with only the stage and a neon red "Culprit" sign to illuminate the room. DJ Tennis' minimalist yet heavy bass and kicks only added to the gothic atmosphere and got my entire group and I grooving until a few minutes to midnight.
At around 11:57 PM (3 minutes until 2018!) we made the split decision to book it over to Elk's Hall, featuring its takeover by Wicked Paradise, to ring in the new year with Jimmy Edgar. Of course, at this point the line to get in was massive but luckily we ran into one of our friends working the event who was able to get us in right as the clock struck 12. The crowd cheered, Jimmy Edgar continued doing his thing, and I took part in a three-way kiss. If there was a countdown I didn't hear it, but then again I also was technically still in the hallway when that would have gone down so I suppose that's irrelevant anyway.
Elk's Hall was a massive space with elegant chandeliers hanging throughout and an elevated stage featuring an entire wall of visuals that alternated between displaying Wicked Paradise's logo and various kaleidoscope-like projections. Jimmy Edgar was, as to be expected, fabulous. The last thirty minutes of his set were a seamless mess of glitch, funk, and techno and by the time 12:30 rolled around signifying that it was time for Justin Martin to take the stage, I had honestly danced myself to exhaustion. One quick run to the bar (there were bars in both of the upstairs stages) and Redbull later and I was ready to see the guy I, like I presume many other attendees, had come to see: Justin Martin.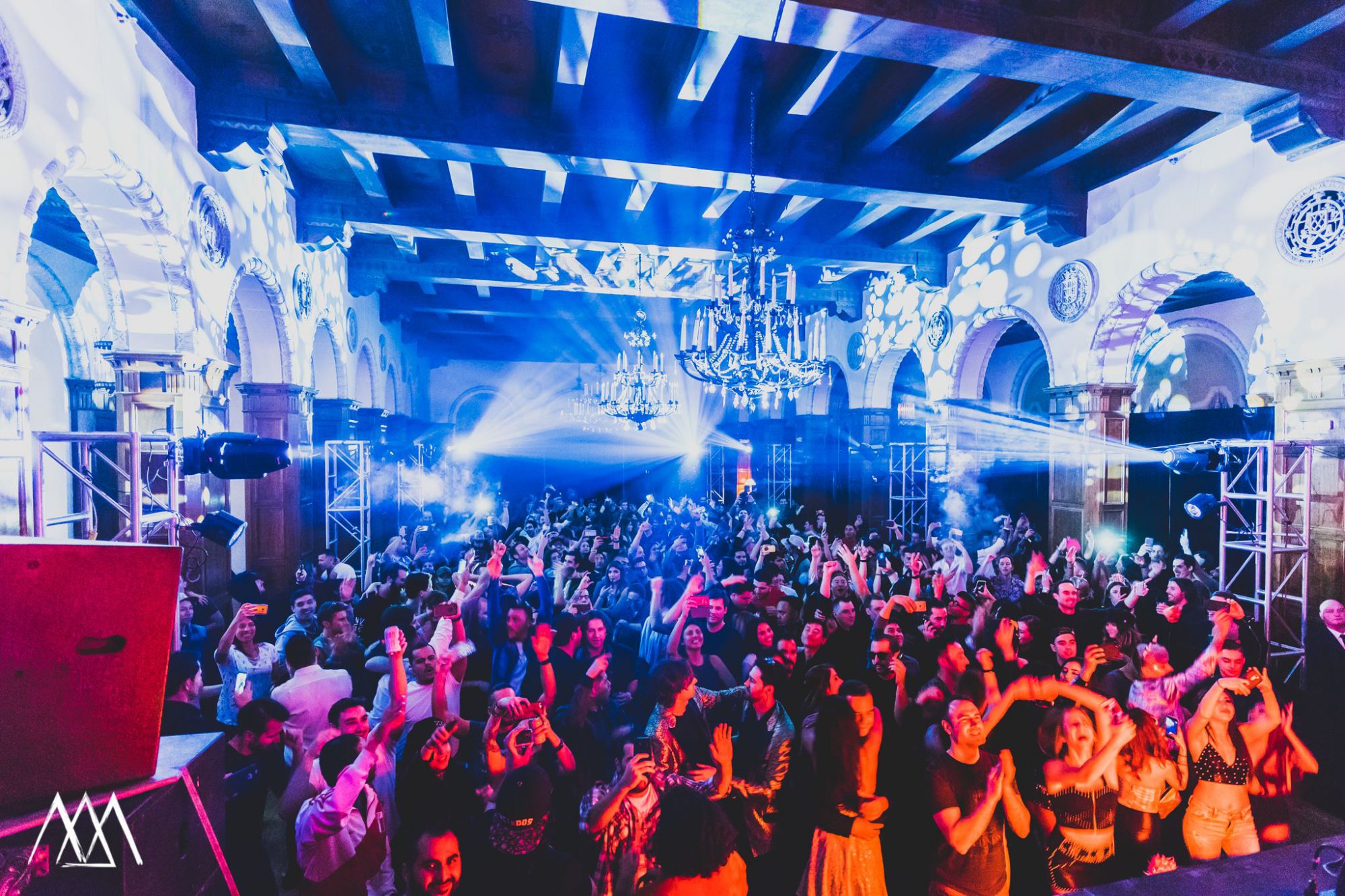 Even after already having seen him twice before, Justin Martin blew me away.
With the stage's cathedral-like backdrop upon which sporadic, glitchy visuals were projected, he would have appeared almost ethereal if it had been anyone but Justin Martin. His playful demeanor shone through despite the darker tones of the venue and I swear he was grinning throughout the entire hour and a half he played. This, coupled with the fact that the size of the entourage that joined him on stage was basically half of those watching his set, made the entire show again, seem far more casual than most events I've been to.
The set was the perfect combination of both his underground and more popular songs, including of course his famous "Don't Go". He also threw in some remixes such as one of my personal favorites, "Stop It" by FISHER. Needless to say, my third time seeing Justin Martin was definitely not a disappointment.
My only suggestion for years to come simply stems from the event's popularity, for with so many people so eager to see these artists, I'm not sure if an indoor event is the most practical. I do love the underground, intimate feel of a small space when listening to house and techno; however, putting a capacity on how many people can view artists such as Justin Martin or Jimmy Edgar can become problematic when so many attendees came to see them. Additionally, there were no restrooms in the upstairs rooms so people had to leave the stage and get back in line if they had to go to the bathroom, which I feel caused a lot of congestion and frustration within the lines.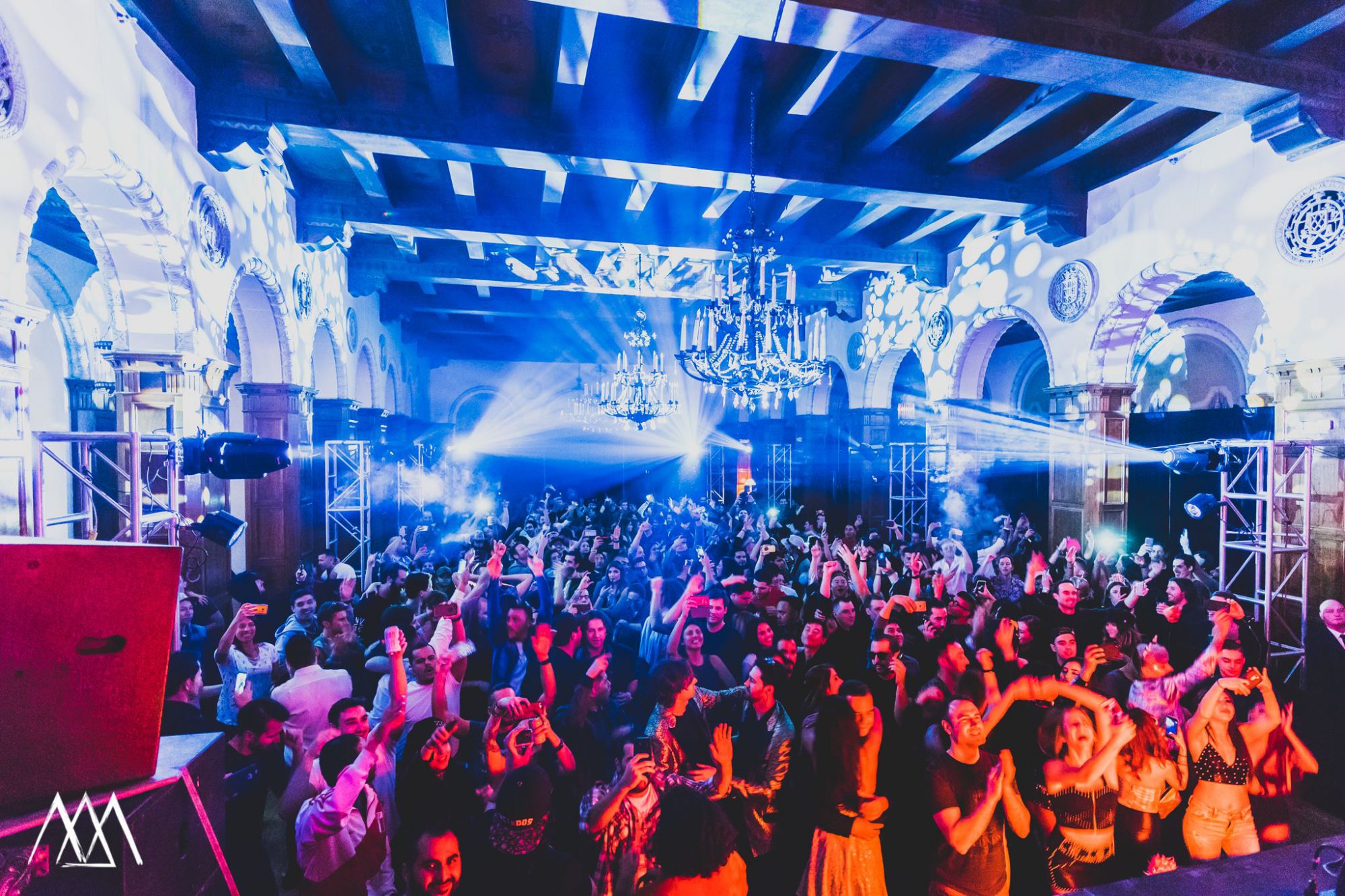 Overall, Minimal Effort proved to be one of the better New Years' I've had. 
Personally, I think New Years is an overrated holiday. Ubers are expensive, I always end up waking up the next morning with my fake eyelashes clinging on to my cheeks, and the line for In N Out at the end of the night is worse than usual. As far as New Years' go though, this one spent at Minimal Effort was probably one of my favorites. I liked how the event was set up to feel like a mini-festival with its numerous stages but still felt like a regular night since it was held downtown and so relatively local. The entire event felt informal and natural, which I absolutely loved as it truly embodied the LA techno and house underground scene.
---
Follow Minimal Effort on Social Media: