Get to know Techlepatic Co-Founder and Genius Loci Co-Producer Massio in this week's Artist Spotlight!
---
While some DJs and producers may be content with solely exploring that aspect of their journey through life, others thirst for a deeper involvement in the electronic music scene. As a man of many talents and titles, Massio has proven to be one of those artists who is looking for more.
Pushing out the sounds of the underground since 2006, Massio hasn't stopped on his mission of providing excellent beats and unreal experiences for those who have caught him at events like Burning Man or the festival he co-produces, Genius Loci.
As Co-Founder of record label Techlepatic he acts not just as an artist but also a tastemaker, bringing some of the best house music you can find coming from the West Coast. The label also hosts a monthly show, Techlepatic Sessions, that continues to bring some of the most forward-thinking and fresh artists in the underground scene to Los Angeles.
Wanting to start the year off right with some quality house vibes, we looked to Massio to provide us with that perfect start to the year. Tune in to his exclusive guest mix below, and read on for our chat with the man of many talents as he discusses Burning Man, his history, and more!
Stream EDMID Guest Mix 097 || Massio on Mixcloud:
---
Hi Massio, and thanks for chatting with us today! You've played sets in a variety of settings over the years from beaches to Black Rock City and more. Where has been your favorite place to play, and where has the most interesting place been?
First of all, I want to thank you and to all the EDM Identity for having me on the first show of 2018! What a great way to start this already amazing new year!
Without a doubt, my favorite place to drop a DJ Set is Burning Man. There is something very special about Black Rock City. After a week in the desert, my perception of reality starts changing because of the limited resources and the extreme heat. My body goes into survival mode and my creativity just goes to another level.
It is the only place where I can deeply explore my music library without fear of choosing the wrong track because there is no right or wrong decisions out there. People are so connected and they let you guide them through a unique musical journey.
Burning Man attendees all tend to find different meaning in the event based on the experience they create for themselves. What do you get out of Black Rock City, and do you have a moment that sticks out as special?
The burn is a reminder to live with an open heart in the exterior world where it is too hard to stay grounded on a daily basis. It's a really unique community that rises from the dust and provides a wonderful space for self-expression, and being able to experience it as a DJ with multiple sets is a whole other level. My favorite set so far has been at the kundalini lounge.
What led you to launch Techlepatic Records, and can you share the plans for the label in 2018?
In my surroundings, I'm always coming across incredible unreleased music and all this great material is most of the time being rejected from big labels so this creates a big market for real underground dance music. We are building a solid platform for new artists that are going to be changing and shaping the future sound of the dance scene.
When preparing to play a set, do you have a discovery process for tracks and plan it out ahead of time?
To be honest, I never plan anything. I just step into the DJ booth hoping I didn't forget my USB. [Laughs] For me it is very important to feel the vibe of the venue and play accordingly for the crowd.
In the past, I tried to plan ahead of the sets, but the vibration was not matching to what was going on the dance floor. I think I'm not stuck on the same style in my sets, you can find me playing some melodic deep house at 3pm while also bringing a heavier deeper tech house at 3am.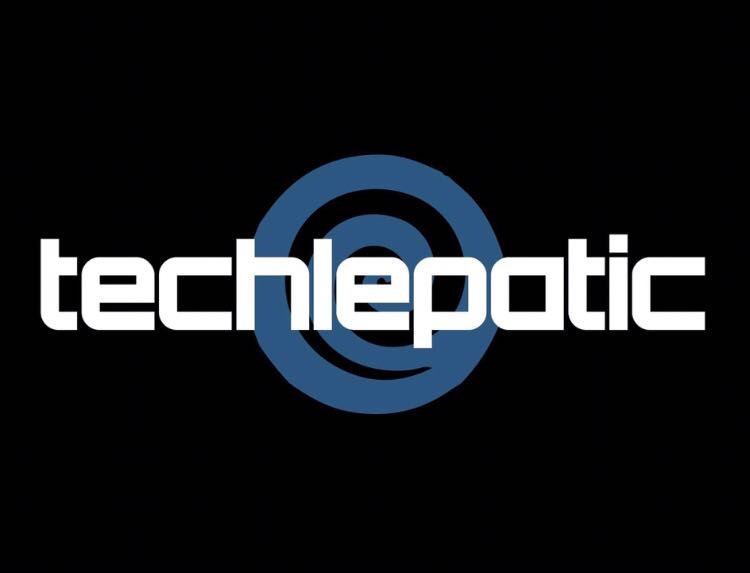 Did house and techno always speak to you genre-wise, or did you find yourself drawn to those genres after some time as an artist?
Yeah, I started playing progressive trance back in '06 when that sound was so unique and fresh, then this new wave of house music spread out with different branches and I started to include more electro house tracks in my mixes. Then I morphed into a tech house vibe which leads me to now where I'm currently playing a thicker version of deep house music.
As co-producer of Genius Loci Fest, what is one of your favorite things about the event that takes place in Mexico?
That we all are a big family coming together as one enjoying life to the maximum! Lobo Man and Henry Pope have done a great job leading this community into an intimate 5-day festival carefully curated with a fantastic music line up, yoga, environmental workshops and surf lessons.

Juggling responsibilities as an artist, event producer, and label head, how do you manage your time to fit it all in?
Plus LEED Civil Engineer, there is a lot of stuff going on and I'm making the best that I can with my time and I really enjoy living my life to the fullest. I have the vision of a big impact on the music scene and thankfully I am surrounded by the best people to make this happen.
Having been involved in the scene for many years now, what is the biggest piece of advice you can give new artists who are looking to make their mark in the music world?
To develop a unique sound so carefully curated that it can be recognized anywhere and will transcend any genre. That is how you can really mark the industry.
With 2018 just kicking off, do you have any upcoming releases or events that you're excited about?
We got lots of music coming this year, I will be releasing my newest EP, In the Making, on InfraDig records with remixes from Luis Miranda and Pablo Key. I'm excited for Coachella, Lightning in a Bottle and all these kind of festivals in Southern California.
Make sure to catch our monthly residency at the legendary pattern bar in Downtown Los Angeles with a lot of surprises and new artists in our bills.
If you were stuck on a desert island and only had three essential items with you, what would they be and why?
I would have to say, sunblock, some Pina Coladas, and DJ setup! I would be able to have fun during my stay there!
Finally, what's your favorite flavor of ice cream, or do you have a favorite dessert?
Oh yes, you name it, I love desserts. Cheesecake and Brownies.
---
Follow Massio on Social Media:
Website | Facebook | Instagram | SoundCloud | Mixcloud