Never Say Die's UBUR comes out with his second seasonal dubstep mix, "2NOGG'D UP".
---
Hailing from Fountain Valley, California, dubstep aficionado UBUR is a force to be reckoned with after recently releasing his Welcome to Heck EP. Backed by gritty bass conglomerate Never Say Die Black Label, the DJ put out his first Christmas-themed mix in 2016; since then, he has collaborated with other names in NSD Black Label, including TrollPhace and Svdden Death. Now, he has gifted us with his second mix of the series, "2NOGG'D UP"!
The first of its kind, 2016's "Nogg'd Up" mix was woven with mostly wonky riddim and trap tracks transitioning into the occasional dose of screeching shocks of bass. With earth-shattering basslines, this mix's sound is likened most to slabs of scrap metal grating rhythmically against each other. Listen to UBUR Presents: Nogg'd Up on SoundCloud to get a taste of his original sound.
In contrast, this year's mix showcases the growth and diversification of UBUR's sound, utilizing smoother transitions and crunchier riddim tracks while keeping the notorious rough-edged sound that NSD is known for. Featuring tracks from gnarly bass heavyweights Chodegang and Snails, "2NOGG'D UP" is a melting pot of the DJ's notorious sharp shreds of dubstep combined with eccentric combinations of sub-aural wubs.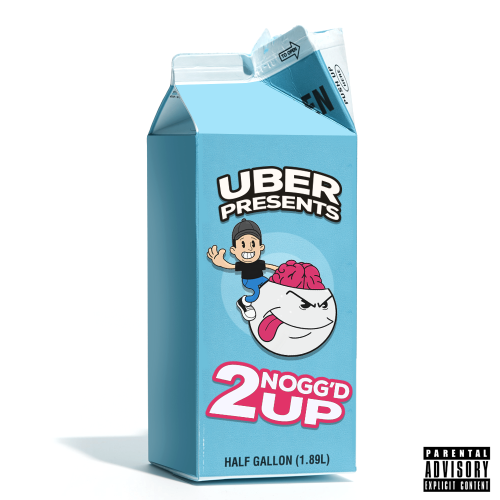 Our favorite track has to be "Break It Down" by Snails and Space Laces; though a vomitstep trademark, the chopped trap mixed in with halted snaps of bass aligns perfectly with UBUR's style. Also found in the "2NOGG'D UP" mix is an interesting choice of vocal samples, including the catchy chorus from "Y.M.C.A.", that'll have you icing your neck just ten minutes in.
If you're still holding onto the Christmas season for dear life and need something to headbang to while woefully taking down your twinkling lights, then this is the mix for you.
Stream UBUR Presents: 2NOGG'D UP on SoundCloud:
---
Connect with UBUR on Social Media:
Facebook | Twitter | Instagram | SoundCloud | Spotify