If you're looking to start your year off right with some quality techno beats, don't miss Matador when he heads to a city near you!
---
Chef turned legendary techno artist Matador has taken his tastemaking abilities from the kitchen to the turntables to provide unreal experiences for fans of the genre. Hailing from Ireland, he has made a name for himself through his quality production style and live performances that have become world-renowned.
Releasing some of the best in techno today, Matador has releases some serious tunes both solo and in collaboration with other talented names in the scene. You may have heard his tunes like "Velvet Revolver" and remix of "Domino" interlaced in sets by others, and his recently released Ramaha EP is fantastic from start to finish.
Head boss of his own label, RUKUS, he has curated a series of releases from notable names like Hot Since 82 and ANNA that compliment his signature style perfectly. He was also named Electronic Live Performer of the Year at the 2016 DJ Awards as well. Check out the Matador RUKUS x Fabric mix below for a taste of what's in store!
Now, if you're in North America you can start your year off right as Matador will be going on tour and bringing his unreal sets to a city near you. Whether you're catching him at Heart Nightclub in Miami, Union in Los Angeles, or even in San Diego with techno brand AlphaHyper, it is sure to be a great night out.
Check the full list of dates below and let us know where you'll be catching Matador in the comments!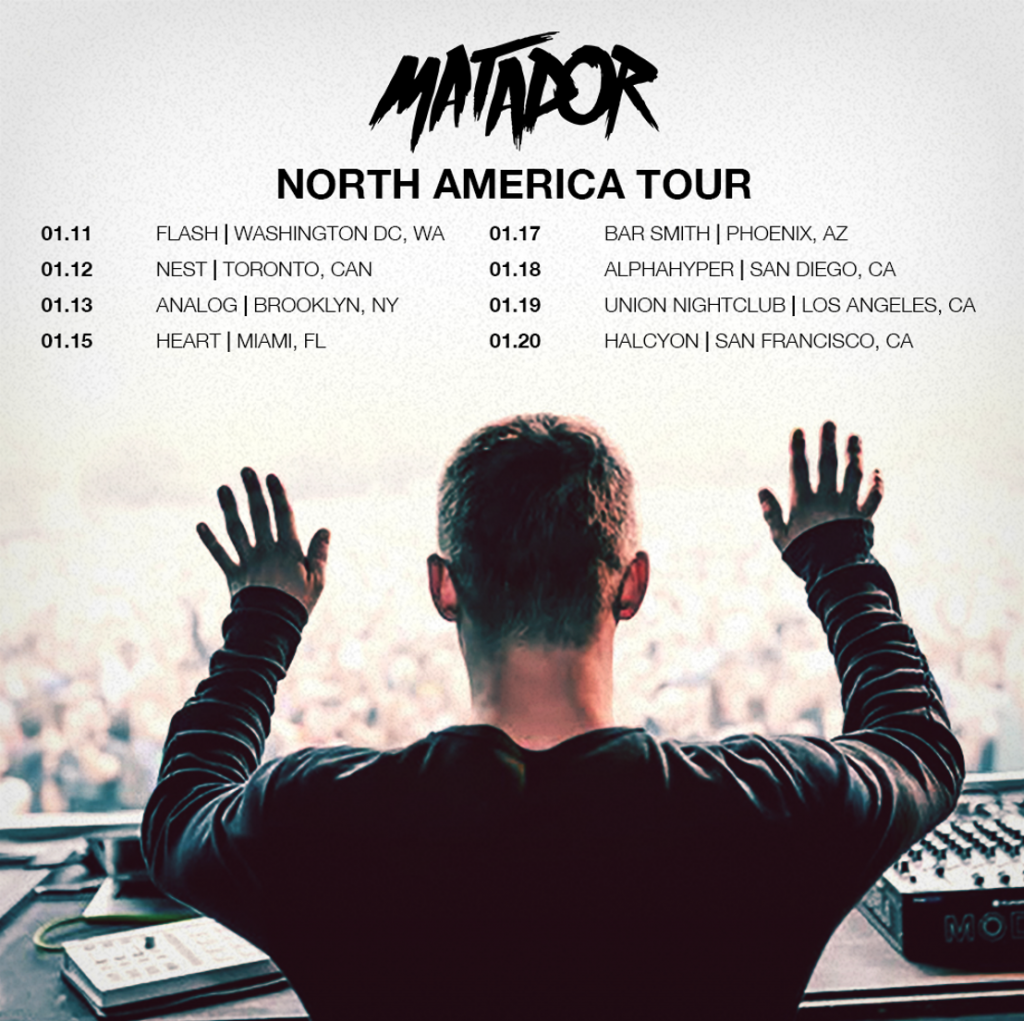 ---
Matador North American Tour Dates 2018:
Jan 11th – Flash, DC
Jan 12th – Nest, Toronto
Jan 13th – Analog, Brooklyn
Jan 15th – Heart, Miami
Jan 17th – Bar Smith, Phoenix
Jan 18th – AlphaHyper, San Diego
Jan 19th – Union, LA
Jan 20th – Halcyon, San Francisco
---
Connect with Matador on Social Media: