If you love extended sets and unreal vibes, Heart Nightclub in Miami is the place for you!
---
Rarely do you see regular clubs play host to sets lasting beyond two hours, and even those that do stay open tend to host eight or twelve-hour sets at most. Don't tell that to Heart Nightclub in Miami though, because they've thrown those standard time limits for artists out the window. It's almost as if you're entering a different world when you step into Heart, the world in which music is king and the artists play to their…hearts content. Generating love from both fans and DJs alike, many notable acts have graced their stage since they opened. The 20,000 square foot venue, which boasts of a triple-decker layout and Dynacord Cobra 3 sound system, is complemented by visual accents that will make you fall in love the moment you step inside.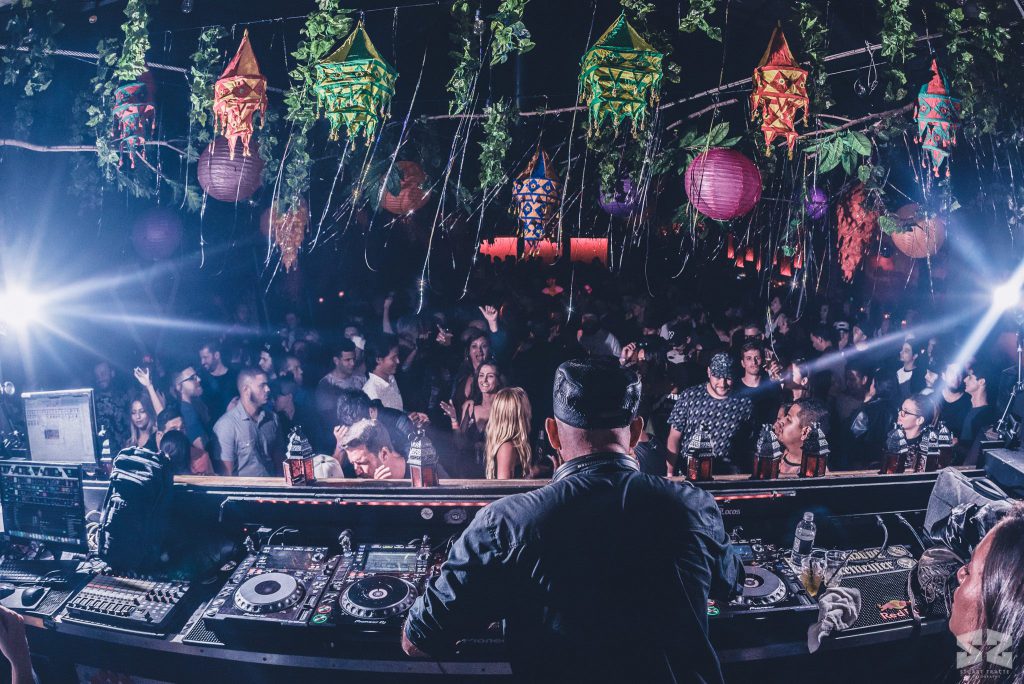 Humans Alike is the team behind these curated events, bringing with them a proper vibe to set the mood just right. World class DJs like Erick Morillo (13 Hours), Solomun (14 Hours), and The Martinez Brothers (20 Hours) have begun using the club as a proving ground for their talents in track selection and more. Even more recently, Heart Nightclub set the new record for longest running hours in Miami during the Art Basel weekend that featured 40 hours of non-stop beats. It takes a different class of clubber to be able to last the  full twelve hours, so I can't even begin to imagine how much stamina you must build to go beyond that.
So if you're heading to Miami next month for some Miami Music Week action, this Heart Nightclub should definitely be on your radar. Shows have already been announced for March 23rd, 24th, and 25th, so make sure you grab those tickets early! Check out the announced shows below:
---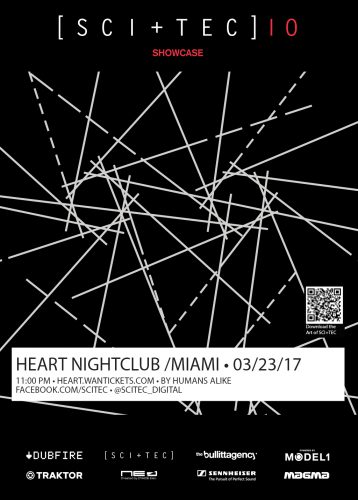 March 23rd: SCI + TEC 10 Showcase
When: Thursday, March 23, 2017, 11pm – 11am EST
Where: Heart Nightclub – 50 NE 11TH ST Miami, Florida 33132
Lineup: Dubfire
Ages: 21+
Tickets: Purchase here
---
March 24th: Hot Since 82 Presents Knee Deep In Miami
When: Friday, March 24, 2017, 11pm EST till the party ends
Where: Heart Nightclub – 50 NE 11TH ST Miami, Florida 33132
Lineup: Hot Since 82 + TBA
Ages: 21+
Tickets: Purchase here
---

March 25th: STEREO PRODUCTIONS (PATIO) / TRANSMIT (MAIN ROOM)
When: Saturday March 25, 11pm – 11am EST
Where: Heart Nightclub – 50 NE 11TH ST Miami, Florida 33132
Lineup: Chus & Ceballos, BORIS, Carlo Lio, Cocodrills, Jean Pierre, Saeed Younan
Ages: 21+
Tickets: Purchase here
---
Connect with Heart Nightclub online:
Website | Facebook | Twitter | Instagram
Featured Photo Credit: Stuart Tracte Photography