Festival fashion is always one of our favorite aspects of going to events, and 2017 had some amazing trends!
---
2017 was certainly one people won't be forgetting anytime soon (for both great and not so great reasons). Regardless of what else went on in the world this year, we witnessed a huge transition in festival fashion, as people spent less time creating elaborate outfits and opted for more casual attire – albeit with added festival flare.
From designer fanny packs to elevated footwear like platform sneakers and boots, 2017's fads were definitely unique. Below, we've outlined the top ten trends we noticed people couldn't get enough of this year. Read on to see what stood out to us!
Looking to up-level your festival fashion game?
Use the code "EDMIDENTITY" for 20% all orders excluding shoes at Little Black Diamond through December 31!
Use the code "EDMID10" for 10% off all orders at Freedom Rave Wear!
2017's Festival Fashion Trends
---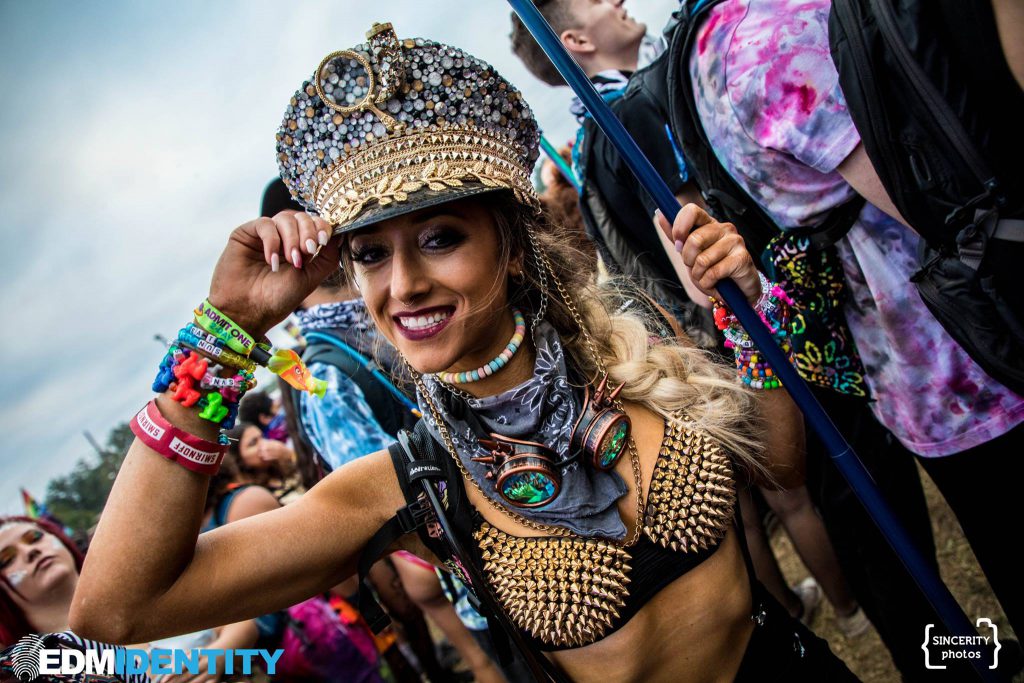 Military-Style Hats
Burner fashion has been gradually making its way to the main stage over the years, but few items have been more obvious and prevalent than the preponderance of killer decorated military-style hats making their way to festivals. From City Hearts Festival in LA to EDC Orlando, these wildly decorated accessories offered a great way to up-level your outfit!
---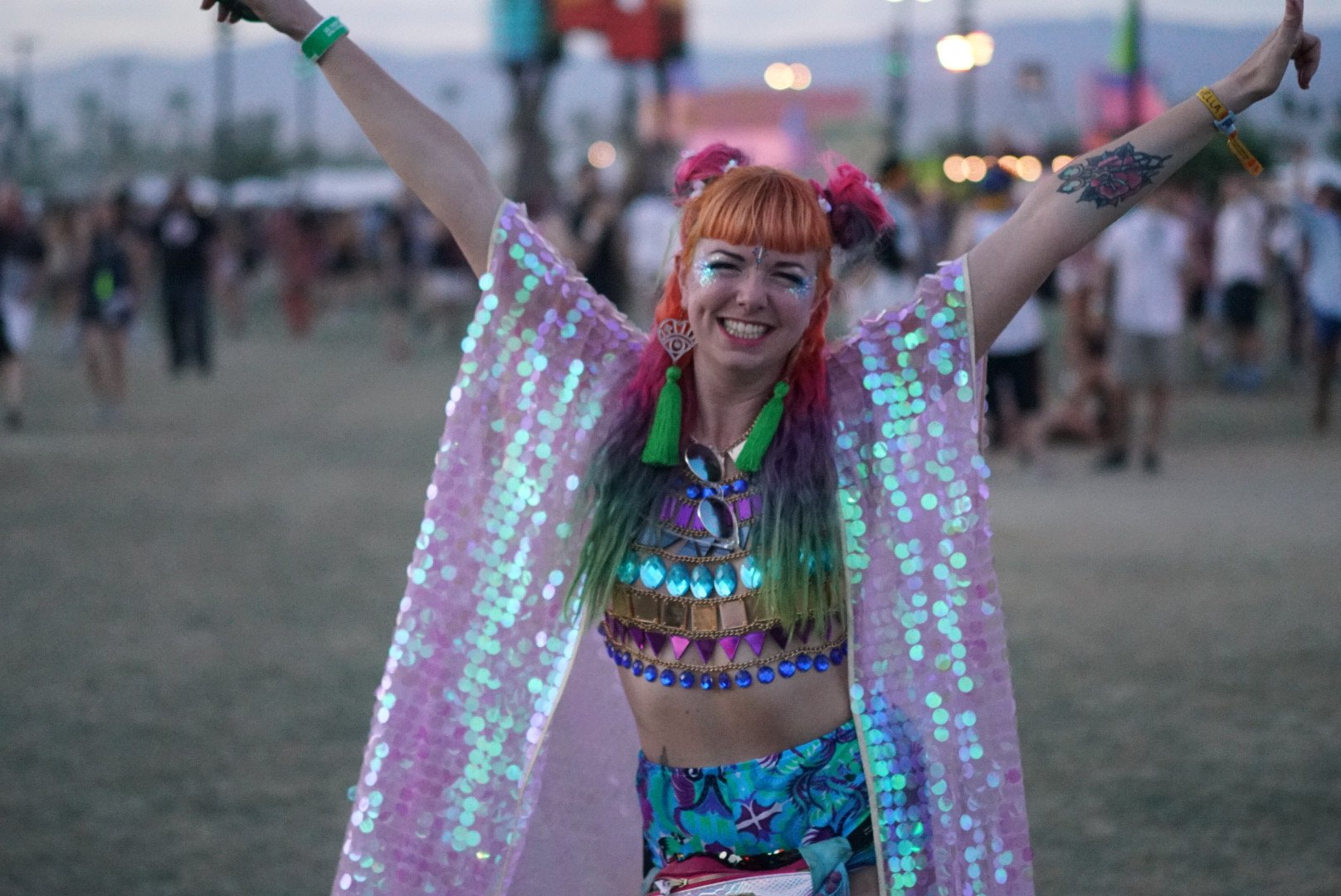 Sequined Kimonos
2017 was the year of the paillette. From kimonos to skirts and everything in between, if you were at a festival, you were sure to see at least one attendee rocking wildly sequined garb. But the real winner this season was clearly the kimono, the flowing sparkles of which dominated the festival scene.
---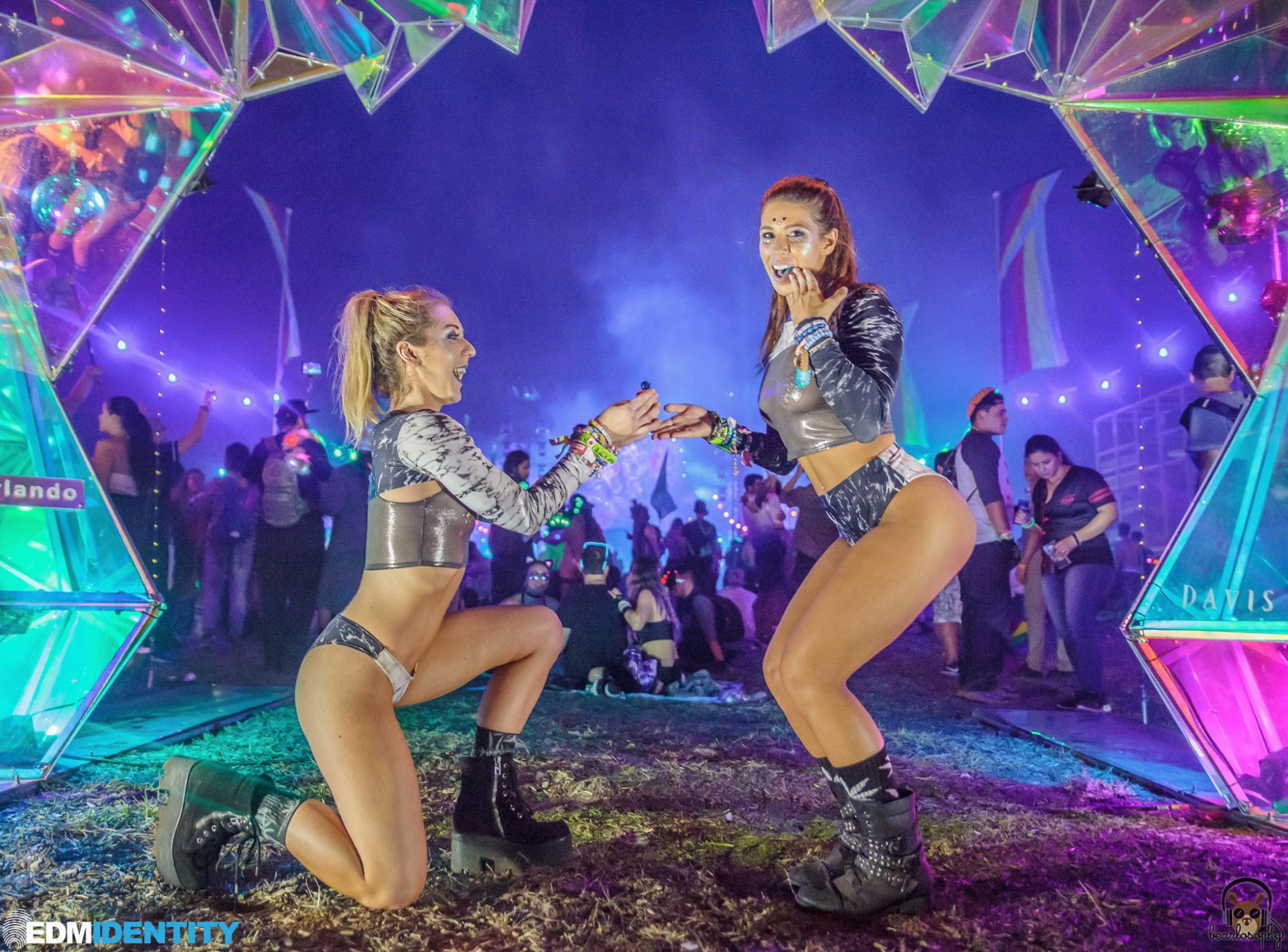 Platform Combat Boots & Sneakers
This year, we saw a new trend emerge in the festival sphere that we've never really seen before. Attendees decided that they no longer needed to compromise comfort in order to be fashionable and opted for more of a streetwear vibe.
Brands like Adidas and Nike were well represented, accompanied by what was perhaps 2017's greatest gift, the platform boot/sneaker. Finally, a shoe that gifts the height of a heel without the blisters.
---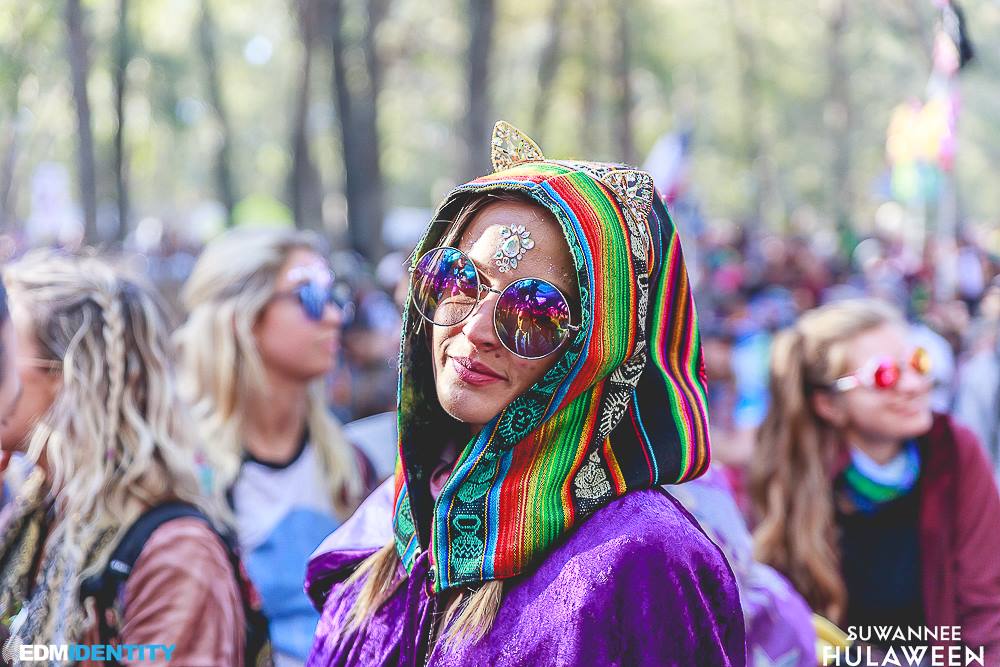 Festival Hoods
At this point, it seems like everybody and their brother has a Spirit Hood, but this season, the more minimalist festival hood continued its meteoric rise into the mainstream. From galaxy print to holographic and more, these abbreviated head coverings were everywhere and added the perfect complement to any outfit.
---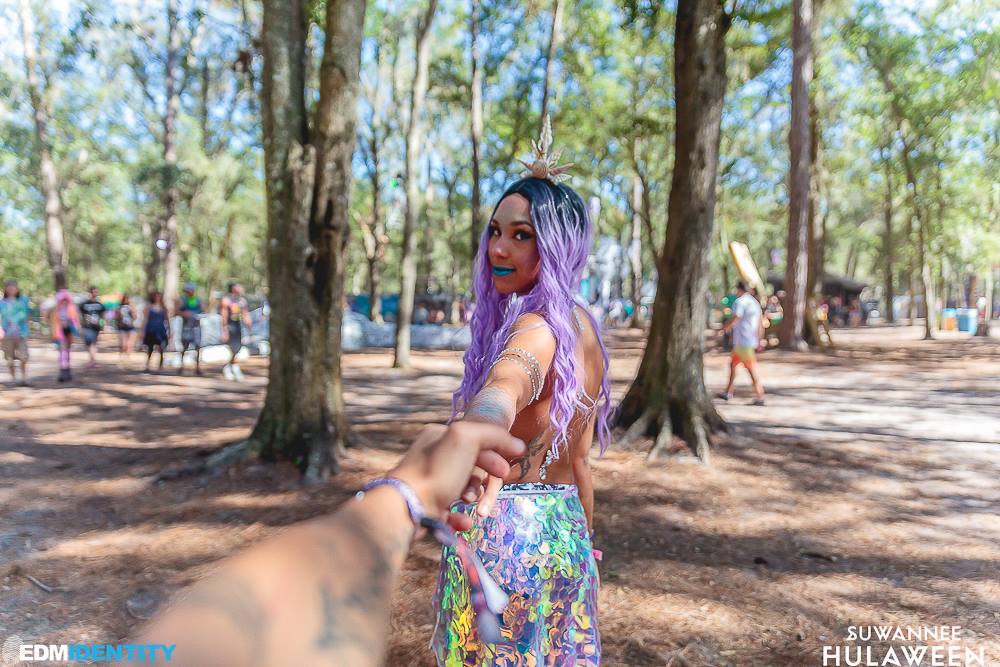 Mermaid Hair
2017: the unofficial year of the mermaid. It seemed as though everywhere we looked (whether while scrolling through our Insta feeds or IRL) we saw these My Little Pony-esque ombres. Festival-goers traded in their boring balayages for even more bleach and pastels of every color in order to achieve hair worthy of a spot in The Little Mermaid. We just hope you're all using some good leave-in conditioner.
---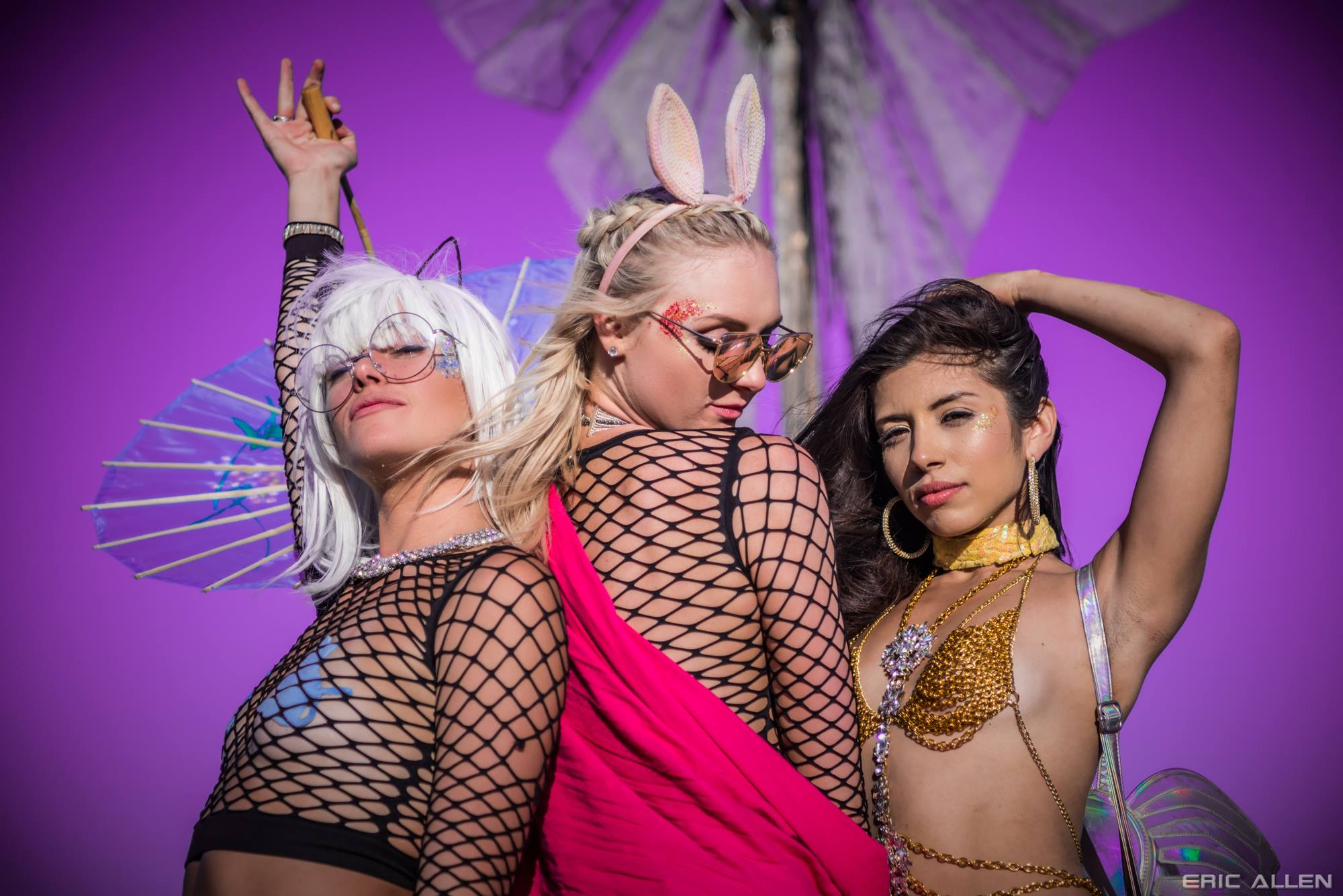 Fishnet Shirts
In accordance with the streetwear style we saw, 2017 was also the year of the fishnet. Do we have Kylie Jenner to thank for its boom in popularity? Probably. Regardless, if you rocked a fishnet top or even threw a pair under your fav ripped jeans this festival season, give yourself a pat on the back, you fashion guru, you!
---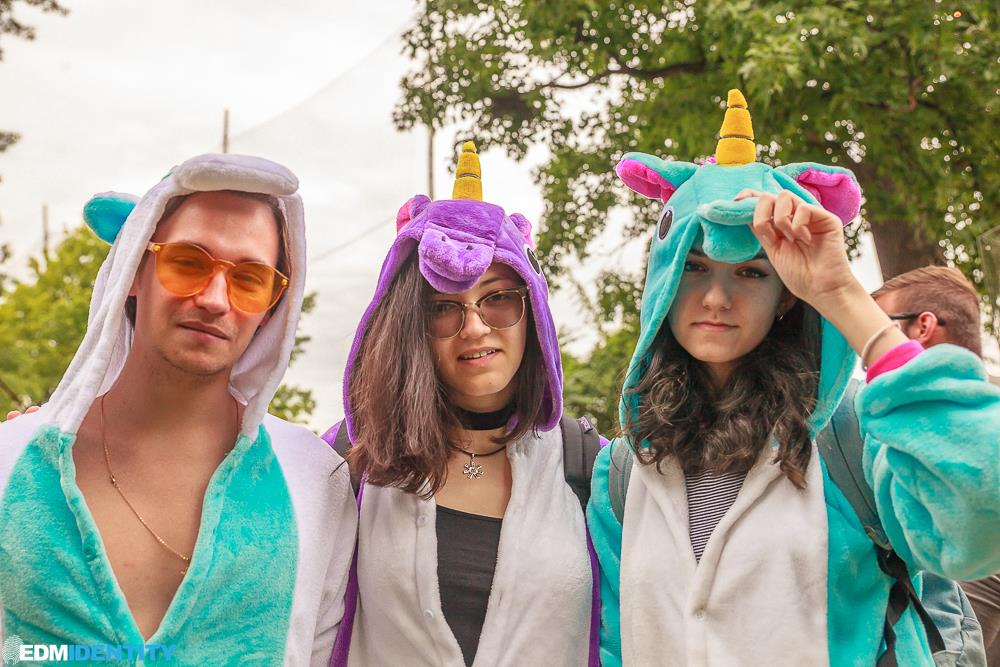 Onesies
What's better than going to a festival in a onesie? Apparently, the popular opinion this year was: nothing! Onesies have dominated the festival scene for a few years now and 2017 proved that they aren't going anywhere anytime soon. We're definitely not complaining!
---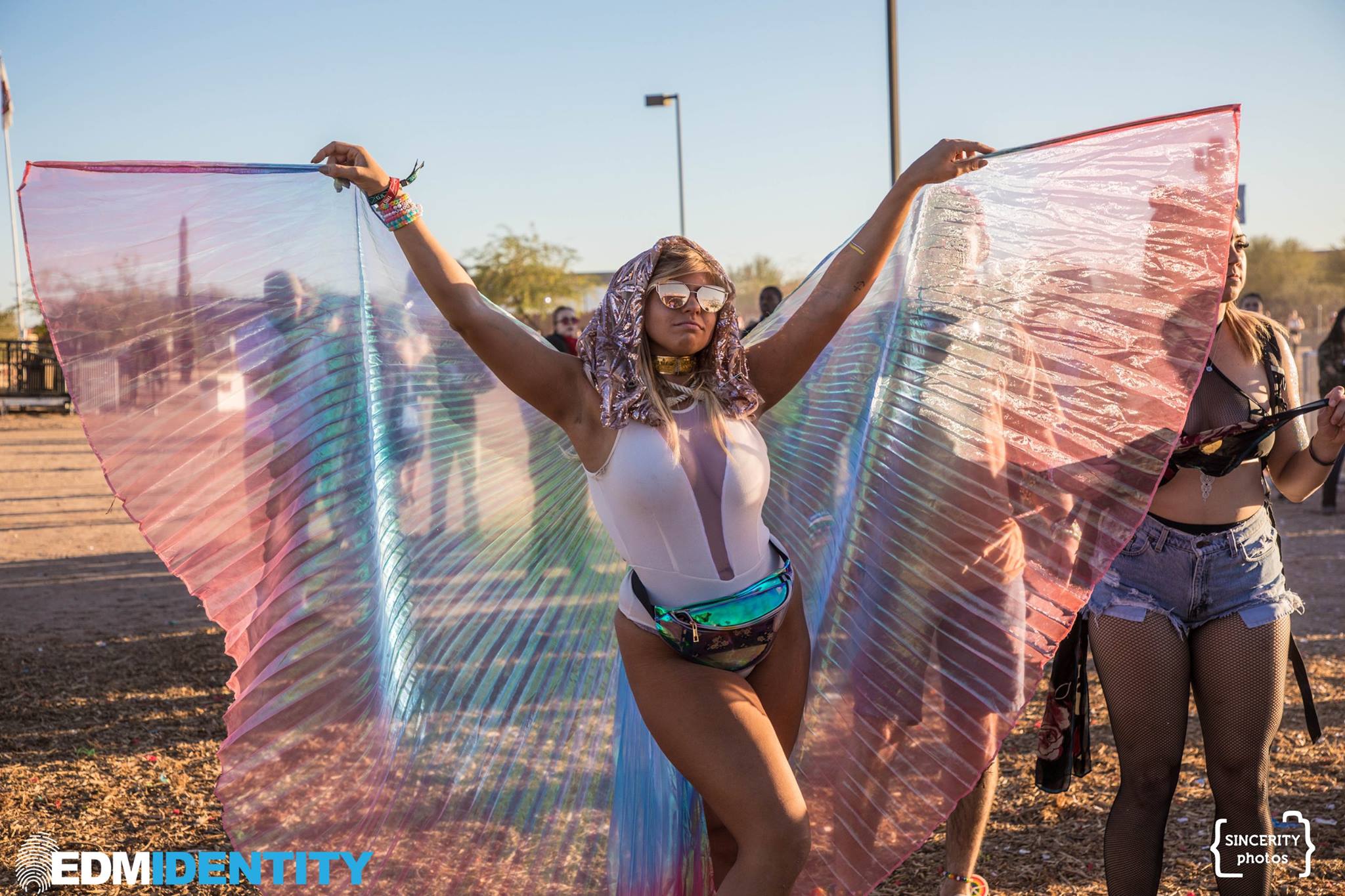 Holographic Everything
Why choose one color when you can shimmer and sparkle in complementary hues no matter what the angle? Coming back from the 80's and 90's at lightning speed, holographic accessories were all the rage in 2017, and we are here for that.
---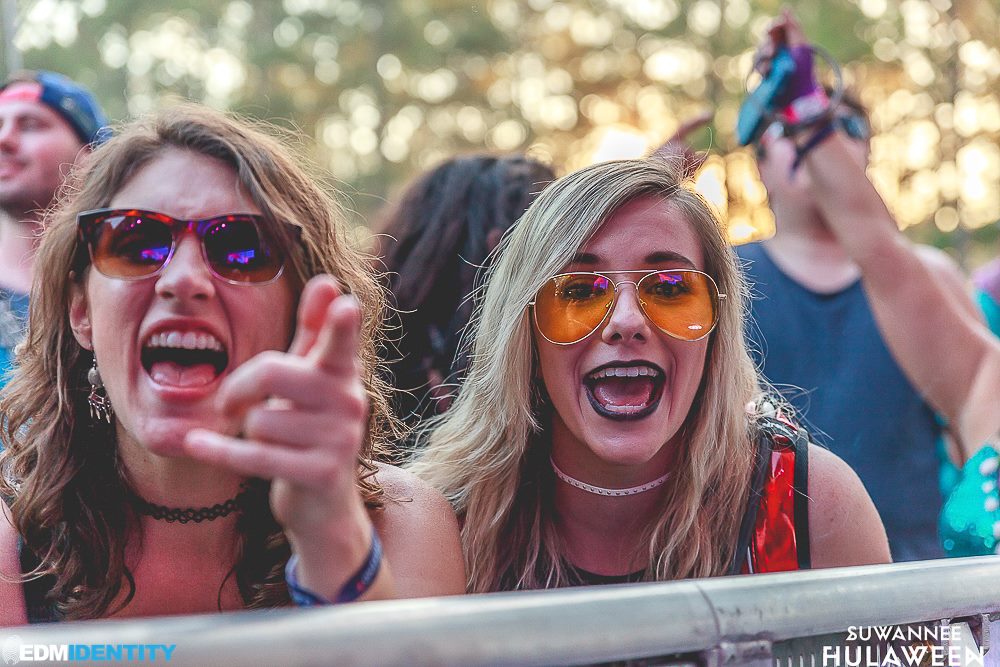 Clear Shades
Clear plastic shades were a biggie this year and attendees everywhere traded in their Ray-Bans for a much more festival-friendly style. They're like your old pair of glasses' more fun and durable cousin. Plus, the shades are nerd-meets-rave-babe and we totally dig it.
---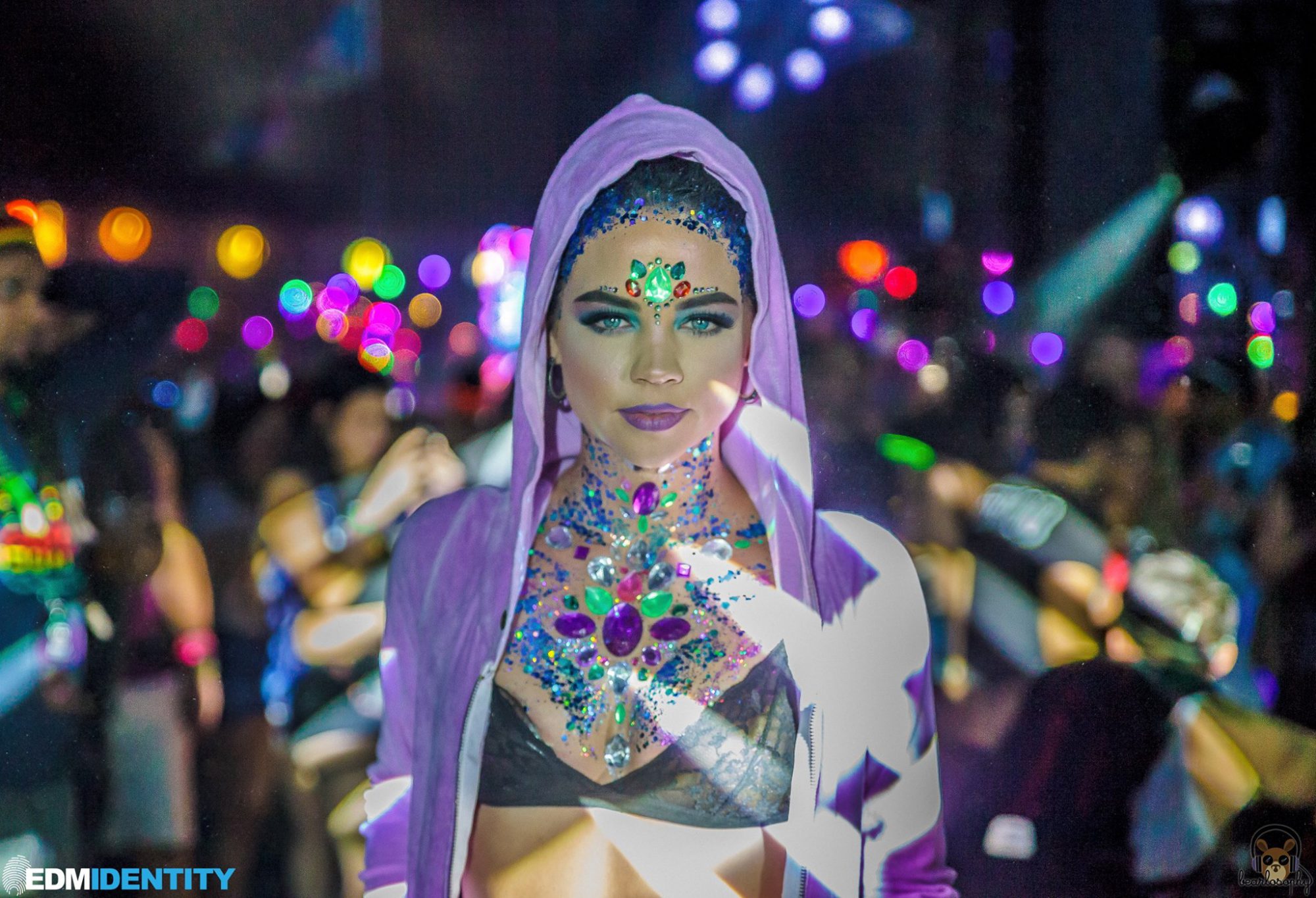 Festival Glitter & Gems
If you went to a festival in 2017 and you didn't see people decked out in glitter and gemstones, I want to know where you were spending your time. From simple glitter-accented cheekbones to glitter beards to wildly intricate designs made of everything that sparkles, 2017 was the year of festival glitter.
And if you still haven't had enough, make sure to check out our post on makeup prep to make the most of your sparkle and shine!
---
What were your favorite festival fashion essentials of 2017? Let us know in the comments!