Avoid last minute shopping this holiday season and get the perfect gifts for that special rave bae in your life.
---
'Tis the season to be jolly, but it's also the season for finding those perfect gifts for that special someone in your festival life! With the rise of festival fashion and amazing gear, we narrowed down some essentials that will have your rave bae kissing you under the mistletoe.
Make sure to get your orders in soon so your gifts will arrive in time for the holidays!
The Essential Holiday Shopping Guide 2017 – Rave Bae Edition!
---

Use an instant camera to capture those special moments at the event.
There's no better feeling than giving back to the people who make festivals and raves special. Pick up an instant camera, like the Fujifilm Instax, and your rave bae will be able to capture all their most important memories with friends and soon-to-be friends.
Not only will you be able to give your special someone a gift, but they'll be able to as well with an instant photograph! Make sure to pick up some extra film too, which makes an excellent stocking stuffer. If you've got a few extra dollars in your pocket, check out this gift pack for some fun accessories!
Pictured: Fujifilm Instax in Lime Green – $59 via Amazon
---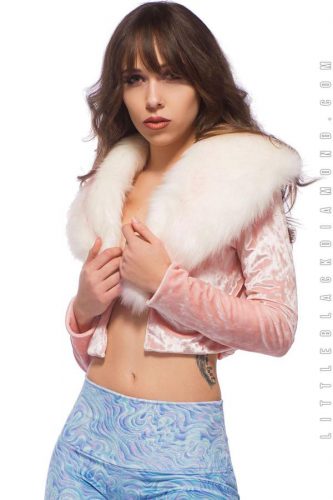 Gift a warm jacket for those chilly festival evenings.
In North America, winter tends to get chilly, especially at night. If you're in the market for some festive outerwear, we recommend purchasing Little Black Diamond's new shag coats or jackets. Not only do they look chic and fun, but they're warm enough to block that cold air! We particularly love this little pink number with the vegan fur collar.
Use code 'edmidentity' for 20% off all orders excluding shoes until December 31!
Pictured: Little Black Diamond Goddess Jacket in Lotus – $159 via Little Black Diamond
---

Boom! I'm a pickle!
Perfect for the Rick & Morty fan in all of us, this shirt will help you break the ice at your next event. It may not lessen the wait until season 4 of one of the best animated shows on television right now, but it'll help!
Pictured: Rick & Morty I'm Pickle Rick T-Shirt – $19.95-$23.95 via Amazon
---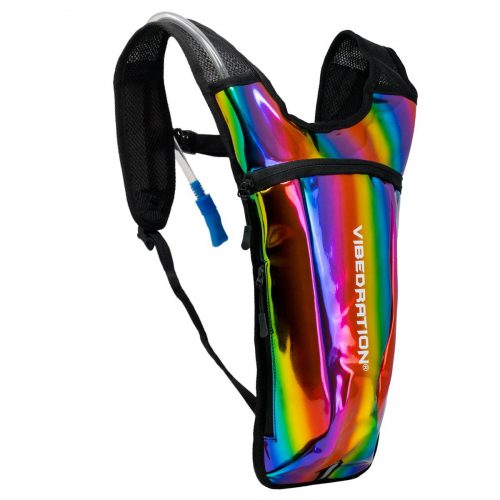 Keep your bae hydrated with a hydration pack.
Tired of buying water bottles and wasting your time standing in the refill line at events? Purchase a Vibedration 2L hydration backpack with bladder to keep you and your rave bae hydrated and stay right at the show where you belong. Don't forget to buy a cleaning kit to extend the life of your bladder as long as possible, too!
Pictured: Holographic Rave Water Pack by Vibedration, 2L Capacity – $36.99 via Amazon
---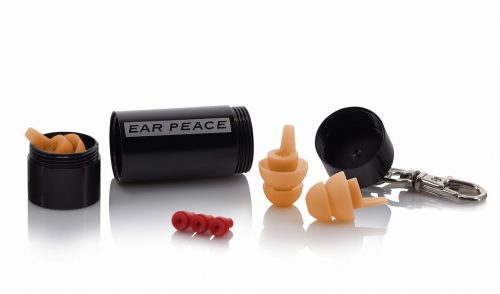 Protect your bae's hearing (and yours too) with a pair of quality earplugs.
Safety first: never neglect those ears at events. Always wear earplugs and make sure your bae wears his or hers. For those looking to purchase good quality earplugs at a reasonable price, we recommend EarPeace. They come with a spare if needed and are even recommended by the bass king himself, Excision.
At a slightly lower price point, Etymotics are the perfect stocking stuffer if you're short on cash. And if you're looking for something with a bit more protection, we love ACS Customs. They are a bit pricier, but will keep your hearing protected for years to come!
Pictured: EarPeace HD Ear Plugs – $20.00 via EarPeace.com
For more information on choosing a good pair of earplugs, check out our post!
---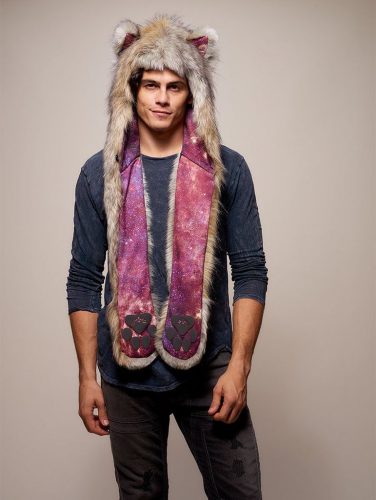 Take a walk on the wild side with a Spirithood!
For those looking to get something cooler than a hat for their rave significant other, we recommend Spirithoods, who specializes in making amazing faux fur hoods, coats, onesies, and more representing a wide variety of animals.
If you're looking for something to spruce up your space, Spirthoods also makes great faux fur home goods such as throws or pillows. And as if that weren't enough, 10% of their profits go to the conservation of endangered animals, making this a gift that you can feel great about giving.
Pictured: Collector Edition Arctic Wolf Galaxy Spirithood – $129 via Spirithoods.com
---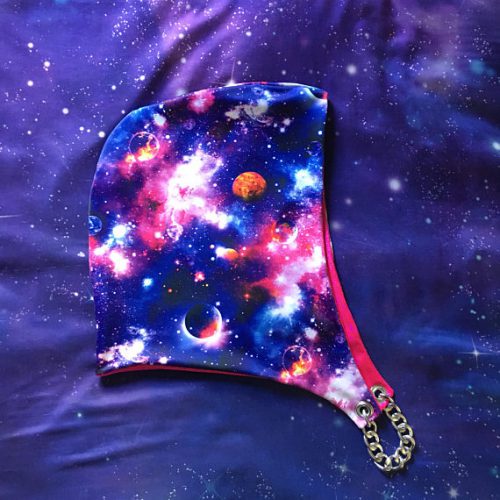 Discover the perfect custom festival hood.
If you are looking for a different spin on a custom festival hood, check out Swirl and Twirls on Etsy. You can choose from a selection of ready-made hoods or message the shop owner to get a reasonable quote on getting one custom made. There are a wide variety of fabrics to choose from to create the perfect hood for your significant other.
Pictured: Pink Galaxy Hood w/ Hot Pink Holographic Lining Festival Hood – $30 via Etsy
---
Free your bae from backpack life with a fanny pack.
Rather than carry your festival essentials in a backpack, why not purchase an amazing fanny pack from SoJourner? Their fanny packs feature two zippered compartments in front and one zippered back pocket, as well. We're loving the holographic and transparent fanny packs but SoJourner has several printed ones, too.
Pictured: SoJourner Fanny Pack in Transparent Purple – $16.99 via Amazon
---

For the makeup addict in your life, give the gift of Face Lace.
As much as we loved the glitter and gems at festivals this year, we've found a new obsession with Face Lace. The Face Lace brand carries a variety of intricate designs that can be placed on the face for a real wow factor. Not to mention, you can even reuse the product with some help from eyelash glue!
Don't take our word for it – even Lady Gaga ordered her own custom Face Lace design for her jaw-dropping Super Bowl show. So go and snag some Face Lace, and your bae will be looking fiercer than Beyoncé in "Lemonade".
Pictured: Face Lace Mehndoodle Design 2 – $26.95 via Nigel Beauty
---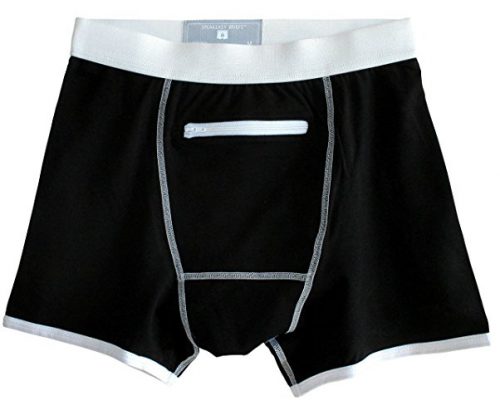 Snag a pair of these handy dandy stash boxers to keep your belongings safe.
You know the drill – these stash boxers are just like regular underwear, but with a secret compartment -and they're just as comfortable. Use these to hold onto your credit cards and ID, or just avoid getting harassed about your open tube of chapstick!
Pictured: Speakeasy Briefs in Black – $23.95 via Amazon
---
What are you planning to get your significant other for the holidays? Let us know in the comments!