Go in-depth with Frankie Bones as he discusses the Call It Techno EP, memories he made with Carl Cox in the early days of the scene, and more!
---
Turning the clock back nearly three decades, Frankie Bones decided to bring one of the original classics of the rave scene back into the spotlight with the release of the Call It Techno EP. Featuring the updated edition of "Call It Techno" and track "Light It Up", it also has two quality remixes coming from Carlo Lio and Raito.
Having become good friends with Carl Cox back in the early days of the scene, the EP release on his label added another chapter to the story of the release. One of the tracks played out by Carl many times in its original form, when Frankie gave the tune an update it was Carl's label that was the perfect imprint to release on.
We sat down to chat with Frankie to discuss the Call It Techno EP, vinyl records, and to get some insight on the history of his friendship with Carl too. Stream the EP below and read on for our chat with the legendary artist!
Stream the Call It Techno EP on SoundCloud:
Download the Call It Techno EP on Beatport!
---
On November 10 you dropped the Call It Techno EP, which absolutely blew us away. What was the process like for you in giving an update to the title track 28 years later?
I started to work on the new version with Christopher Petti early in 2017. The idea here was to duplicate the original 1989 version without using any of the original parts or stems. To do a completely new vocal track as close to the original as possible. It didn't take long to complete a finished version of the 2017 mix, but there was something not right about what we had, so we went back in and cut the vocal a second time. On that session, I knew right away that we nailed it down perfectly.
The original 1989 version was built off of a straight Roland 808 and a bunch of sampled drum loops. This contained parts of "Clear" by Cybotron and something called "It's Just An 808" by Bad Boy Orchestra. On the new 2017, I actually used the version Missy Elliot used when she sampled "Clear" and substituted the other loop by taking Jive Rhythm Trax from 1983 and using that as the main drive behind the new version.
Everything else that was a sample in the 1989 version, Chris created from Sinewave's and shaped the sound until it matched the original. The intent here was just to have an original version created in 2017 rather than 1989 knowing it would be the remixes which weren't created yet to showcase the re-release.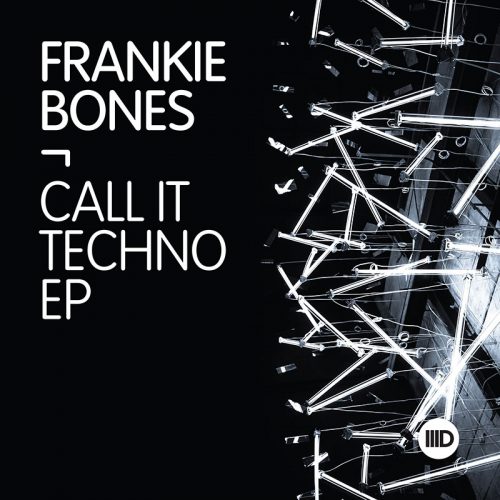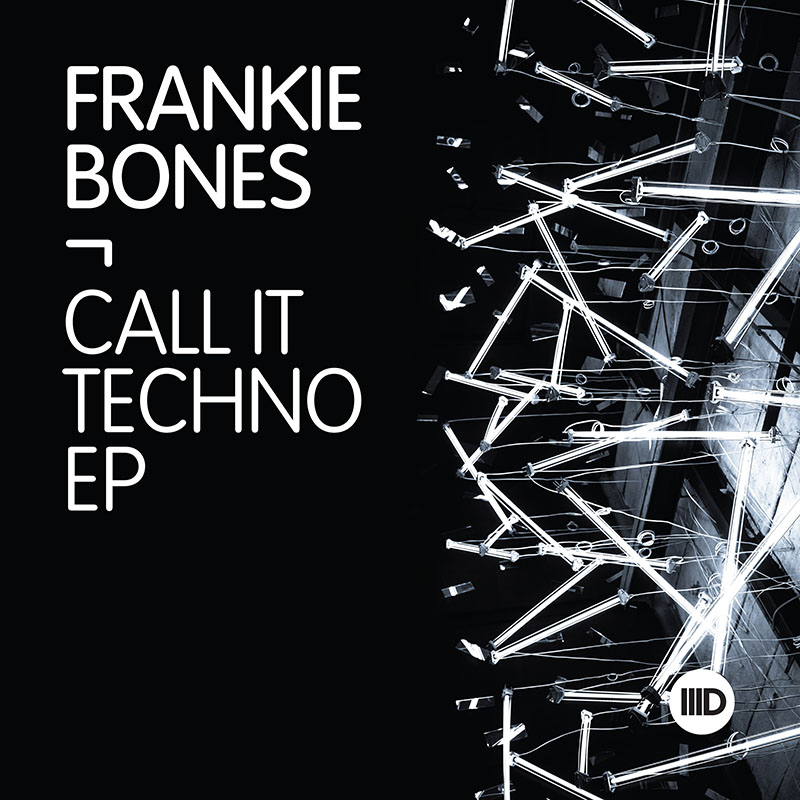 Not just featuring your work, but quality remixes from Carlo Lio and Raito too, what led to these two artists taking "Call It Techno" and putting their own spin on it?
Melissa and I were going to a gig and she was playing a Raito DJ mix in the car and it was one of those "Holy Shit" moments where you just knew something very powerful just happened. We both are just able to hear the little nuances in music, not unlike a jeweler who can spot a high-quality Rolex replica vs. an authentic one in mere seconds.
These days with talent there are those driven by technology and a lot of talent in the talent pool. Raito was an untapped talent and I knew from the minute she contacted him that something big was about to happen. Raito wasted no time in delivery, just a couple of days and it wasn't what I expected. Raito actually turned this track into a complete anthem built for large festivals rather than something for the clubs. Not that it wouldn't work in any situation but when Carl Cox dropped it as his opening track at Intec Island in New York, you just knew right there that something big was about to happen.
Watching the video from that evening, the crowd loved it and we were already hoping to sign it with Raito's parent label being Boys Noize (BNR). Afterwards, Carl said he wanted it for Intec. You can't argue with Carl. You just say "Oh Yes, Oh Yes" and let him work his magic.
Carlo Lio came into the equation rather late and after the deal was already scheduled for release. We caught up with Carlo at Shimanski in Brooklyn in early September and he actually wanted to do a mix but was doing his thing around the globe. A few days later after telling him my favorite three Carlo Lio moments, he delivers an exact version which made this a package deal. It is that Carlo Lio style which is what someone described to me as "Rolling Techno". It's built for clubs with good sound systems.
I actually walked back into Shimanski in Brooklyn while Pan-Pot was playing and nobody knew I was in the club when it dropped. It was exactly 60 days after working out the deal in the same club and what I saw was exactly what I imagined. A club banger in the authentic Carlo Lio style he built his empire on.
A previously unreleased tune, "Light It Up" is also prominently featured on the EP with an instrumental version too. Can you shed some light on the production of the tune and how you decided to include it in the release?
"Light It Up" was something of a sound I have developed working with Chris in the studio. Chris Petti is a genius in all areas of electronic music. There is a hypnotic "Pac-Man" type of sound which carries the track in a style which emulates my Ghetto Technics sound from the late 1990's.
It is always techno to me, but back then there was those Hard House type of sounds which almost is something progressive. Progressive in the sense of cutting-edge club music. It just works in a 1000 capacity dance floor whereas a purist Techno sound might be too linear or formulated. I don't even like to label these types of things with genres. It's just something that people will enjoy on an actual dancefloor.
The EP was released on Carl Cox's imprint, Intec Digital, and your history with him dates back to the early days of the rave scene. What was his initial response when you told him you'd be updating the classic tune?
"Light It Up" and the unreleased "Front To The Back" were already slated for release for Intec. We went to Intec Island early and wound up in Carl Cox's tent as he was listening to other tracks on his laptop. I gave him a USB which just contained Raito's just completed version and somehow by chance, Carl opened up his set with that track.
This is why Carl Cox is the #1 DJ on the planet because he doesn't ever pre-plan a DJ set, he plays what he feels and for a track with actual lyrics isn't something any DJ would ever just play out of the box. But because Carl was hammering the original 1989 version when I first met him, this was like a homecoming for all of us. The moment of truth.
The track we didn't include in the release will be released at a later date. It was almost a mirror image to "Light It Up" and just as powerful, but "Call It Techno" had some history, so it worked out a lot better looking back.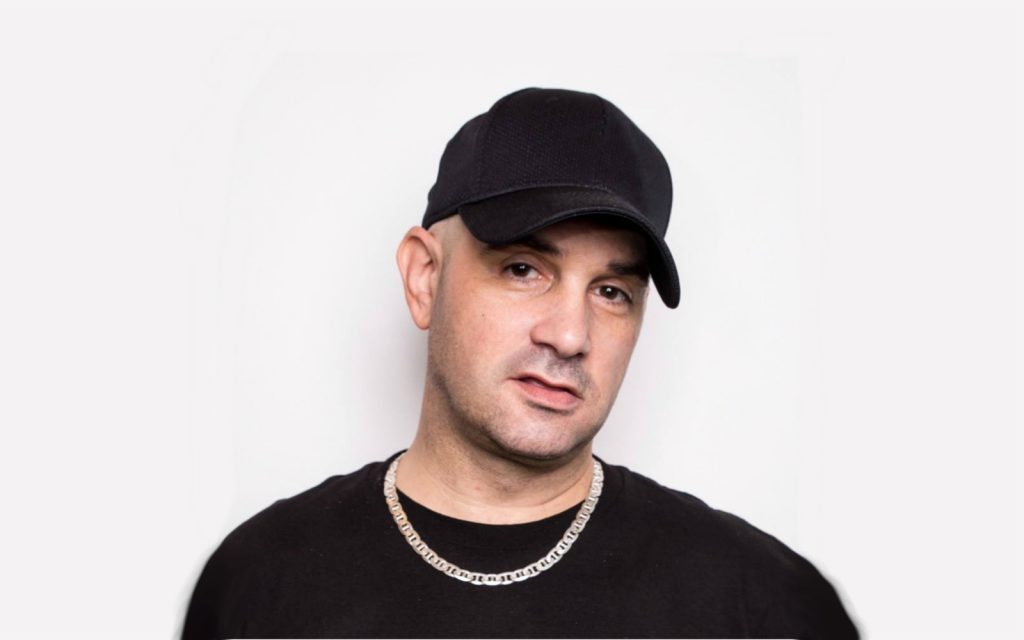 Do you have any memories with him that stick out as special from that era of the scene that you can share with us?
Okay, so, December 13, 1989 – What is interesting about the night in question wasn't the actual event, but the fact that it was Lenny Dee's first time to the U.K. and Carl Cox had us over his house to show us his new recording studio.
This had been my fourth tour to the U.K. In 3 months and 20 days. Lenny & I had got Carl a copy of Success-N-Effect on 12″ which by that point, the most sort after 12″ from me caning it every show. Carl was ready to start producing but joked about how he needed to get his head around all the gear he purchased.
This is when I told him, "all you got to do is take this record, Success-N-Effect, ride a couple of new sounds over it and press white labels! Stamp your name on it. You have to remember this was before internet, downloads etc. It was all word of mouth. That Success-N-Effect record was one of the most sought of 12" of 1989. Nobody knew what it was and we weren't saying anything about it.
So when Lenny and I came over and gave him the third copy of three that we only knew existed, Carl just made that shit his own. He got signed to Perfecto and had made his first track "I Want You (Forever)" which went Top 40 right after. But the White Label he pressed of his version of Success-N-Effect had street cred in the U.K. It was like totally the reason you would press a white label. To hammer night after night.
This year has been absolutely massive as you've ridden the release of BANG001 & 002, while also remastering old editions of Bonesbreaks, and capping it off with this EP. What is in store for fans of yours in 2018?
The fact that PLUR actually becomes 25 next year from a situation which happened on the night of July 24, 1993, is going to make 2018 a very special year. Only because people know the so-called famous speech that happened "according to legend". I can't even go into great detail about that night. But it makes a very special piece of Dance Music History that nobody really knows except what Google tells them.
We painted a subway car on July 4, 1990. Peace, Love, Unity. We made a record called P.L.U.M. The Peace Love Unity Movement. The night it became PLUR in 1993, it became law on that particular evening because of a fight that broke out. 1993 the movement became established, we created it in New York. The respect part came to be when the movement needed respect. Not a moment before or after.
Having actual documents to prove all of this is going to be important if only because PLUR remains the mantra of the scene to this very day. The soundtrack of all of this will be carried by whatever music we make in 2018. That is going to be inspiring to say the least because it serves a purpose. And I think it's about time people understand it in real time. The history serves no purpose in real time. But it will when it has truth behind it. Nothing to hype here, this really happened.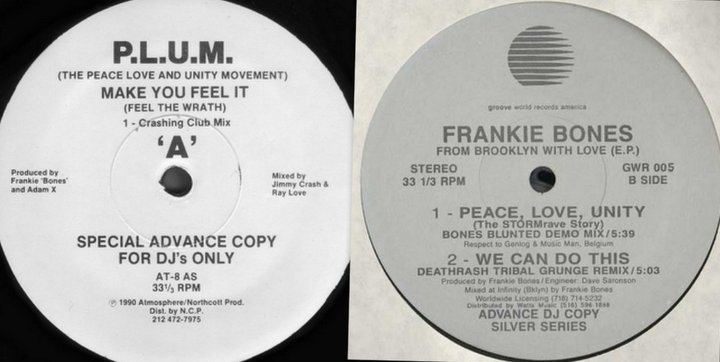 If you could put together an all-star lineup of artists spanning the entire history of the rave scene, who would be the first five artists you'd call to get to play and why?
This isn't something I could do right here and now. Too much talent in the talent pool and not enough time to think it out without hurting someone's feelings. Carl Cox & Richie Hawtin would both be #1. Carl as the DJ, and Richie for his vision of Plastikman as an artist who performs with his gear. Richie's input on our culture in the days of P.L.U.M. 1990-1993 were instrumental in everything and everyone involved.
Underground Resistance and The Mover (Marc Acardipane) must be mentioned alongside that from an artist aspect. Laurent Garnier and Doc Martin would be with Carl Cox in the DJ's section.
I want to stop right here because the talent pool is very large. Too large actually. That being said Goldie is the most unique person this culture has ever produced. The respect I have for Goldie is unmatched. When I was about to turn 50, Goldie told me "Bones, turning 50 is awesome, the Golden Age". I'm thinking how could it not be. You are Goldie after all.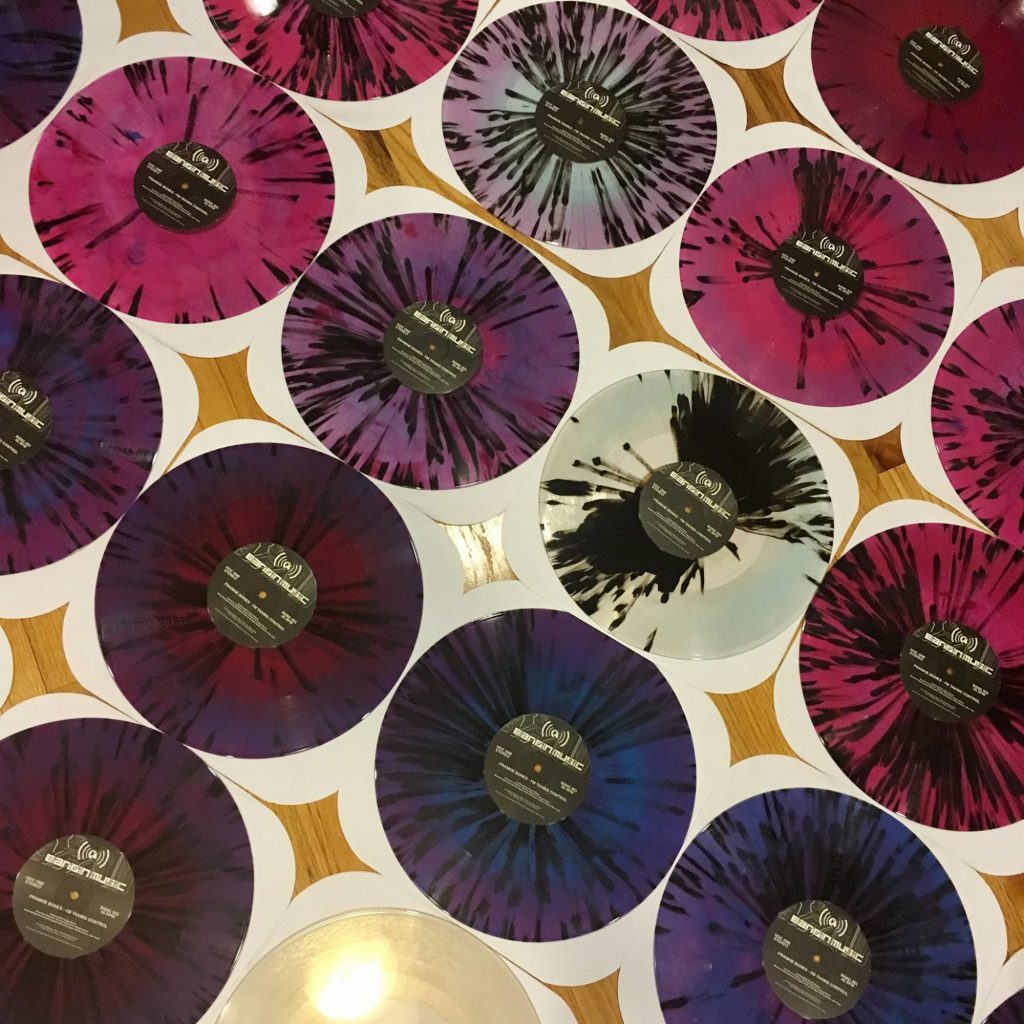 One of the best-kept secrets for those looking to collect some vintage vinyl are the lots you sell to avid fans online. What's your favorite thing about putting these collections together?
Personality. It's personal. I deal with vinyl with a select bunch of clients. These clients sometimes last weeks, but usually months and years. I have about two dozen friends who I can just inbox and send vinyl too with no issue. They are going to take whatever I give them knowing it's like they went to a record shop and picked up the records by themselves. And that is just not possible in 2017. So we keep the tradition with one small difference. It's 25 pcs.+ at a time, with a $3.99 price tag taken from the year 1982. Most imported records new cost an upwards of $20 today, so it's like a steal. And I put these things together with quality.
Finally, with the holiday season upon us are there any family traditions or activities you like to participate in?
Thanksgiving was awesome at home in NYC with family this year. First time in over three years. I love spending time with my Arizona family too. The only tradition this year is closing my storage unit in California finally after moving back to New York in 2011. My record collection is finally coming back home. This means a lot to me and good news to many friends who can't wait to see the stuff I bring back with me. This is going to be an early Christmas for me for sure.
---
Connect with Frankie Bones on Social Media:
Website | Facebook | Twitter | Instagram | SoundCloud