Last minute venue changes aside, RL Grime left a lasting impression with an absolutely unreal set in San Diego.
---
When I saw that The Nova Tour would be hitting a wide array of cities including my hometown of San Diego, my ears perked up and I was definitely excited. While admittedly I'm not the biggest fan of trap music, over the years there have a been a few artists that I've developed a love for in the genre and one of them is the legendary RL Grime.
The show was originally scheduled for Valley View Casino Center but was moved only days before to SOMA San Diego which is a far smaller venue next door. This entire situation was something that left a bad taste for those who had bought tickets to the show early on, and actually pushed away those who were on the fence from attending.
While no official reason was given, my best guess is that it was due to low ticket sales. This was understandable as it was Thanksgiving Eve, there were other artists playing that night elsewhere, and he had two dates in LA that weekend. That being said, I hope that in future shows that come to San Diego, the promoter does a better job of anticipating sales to put the show in the proper venue ahead of time.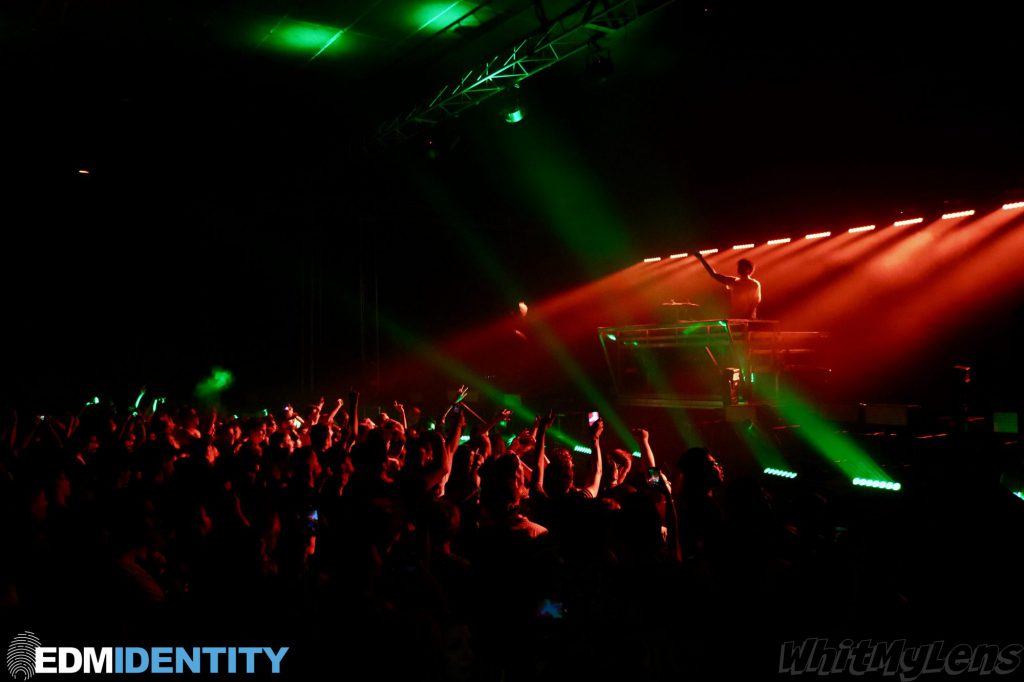 Moving from the large Valley View Casino Center to the much smaller SOMA brought a more intimate experience that I inevitably fell in love with.
I can count the number of times I've actually been to SOMA San Diego, the venue in which the show was moved to at the last-minute, on one hand. The venue regularly hosted shows spanning a variety of genres in the past, but it has been fairly rare for me to see electronic acts booked there.
Walking in with zero expectations is how I try to approach every event and I was honestly left impressed, for the most part. Sure, the bathrooms were sparse with long lines, and since it was an "all ages" show, those over the age of 21 were forced to a back room to have a drink, but everything else about the venue was actually pretty great.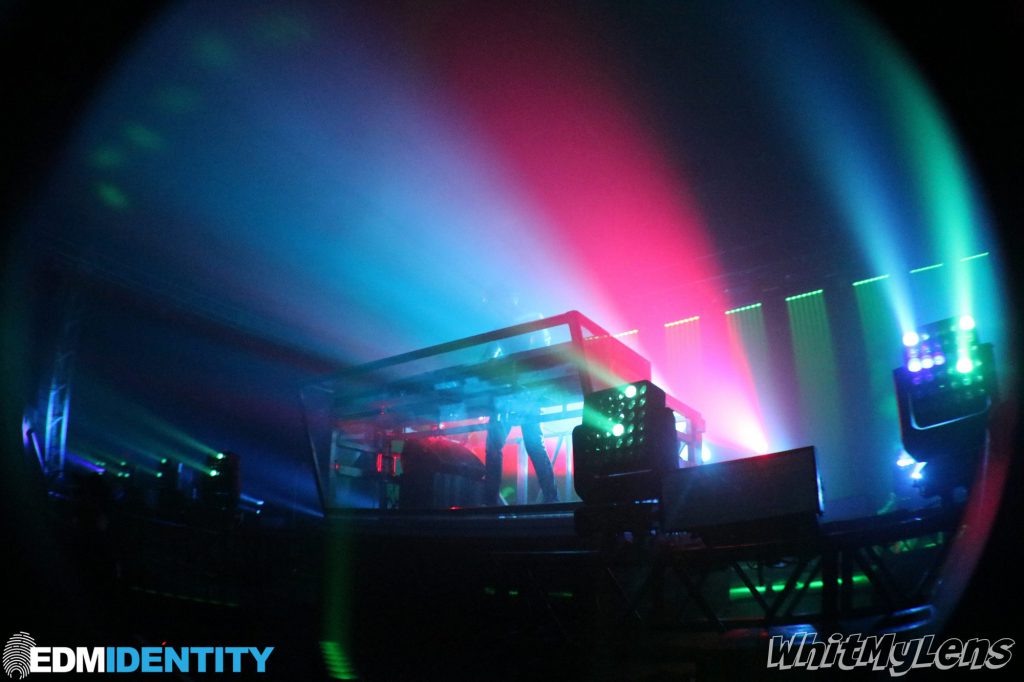 The sound quality inside the venue was definitely better than expected, as I experienced no distortion or issues from set to set.
Kicking things off for the evening was Kittens who got the crowd warmed up proper for the rest of the evening. Graves came next and played a set that was full of unreal beats that he has concocted in his studio. Both artists dropped solid bangers in as well to get the crowd hyped up perfectly for the highlight of the night, RL Grime.
Dropping literally all of his hits from the moment he took the stage until the last beat dropped, RL Grime showed why he is regarded as one of the top trap artists in the scene today. Playing tracks both old and new spanning his collection of remixes, mash-ups, and originals, I was entirely enraptured by his set.
To me, music in the trap scene tends to come off as hollow and predictable, lacking the heaviness of drops that I had grown to love in the dubstep scene over the years. This is where I feel that a handful of artists like RL Grime truly stand out from the rest of the crowd with their ability in finding a way to blend the party atmosphere and hype vibes with some deeper emotions. Not only does this contribute to a more rounded sound but also music that sticks with me for far longer than your typical release cycle.
Songs like "Stay For It", "Core", and "Scylla" just hit the right spot in all aspects, and the feels were in full force when he dropped his "Never Be Like Aurora" live edit. Seeing RL Grime play many of these beats out live on the drums adjacent to the decks was also an added bonus to the evening.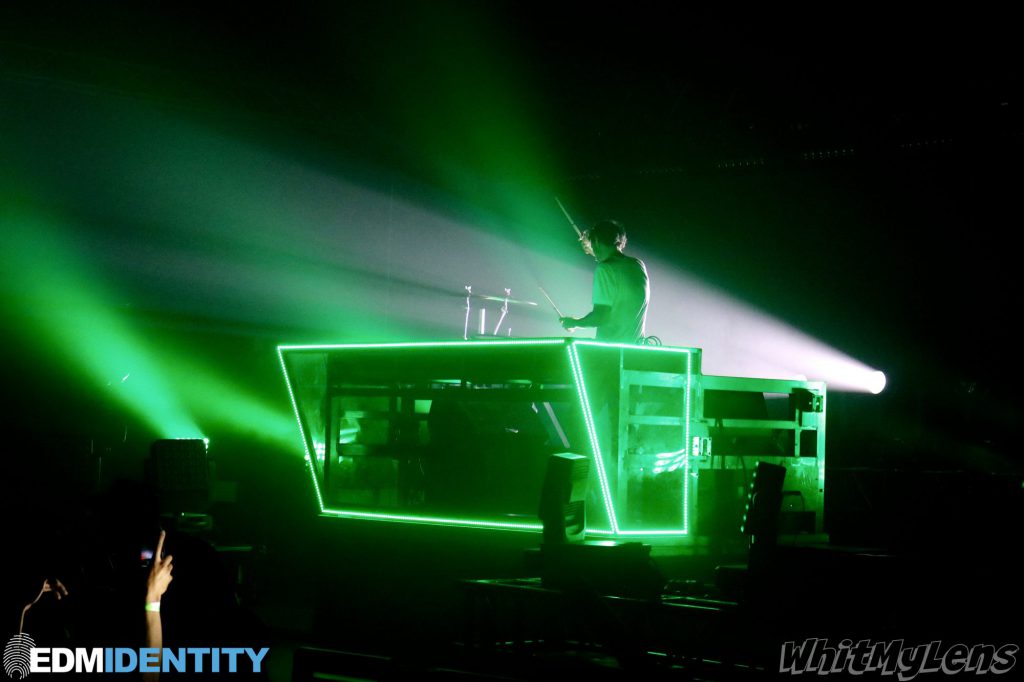 One of the things I loved the most was the minimal lighting elements that were used during the set.
In an era that is full of astounding production, sometimes the music gets lost in the shuffle when you're distracted by all the different lights, lasers, and other elements. Bringing with him a more simplistic lighting rig made sure that the beats were at the forefront of the show, and that was definitely refreshing.
The dark room was packed full of RL Grime's most devoted fans that were of a variety of ages, all of which were getting their minds blown by his production that night. As someone who started attending a majority of shows after I had left high school, it remains shocking to me to see kids no older than twelve in a crowd with everyone else.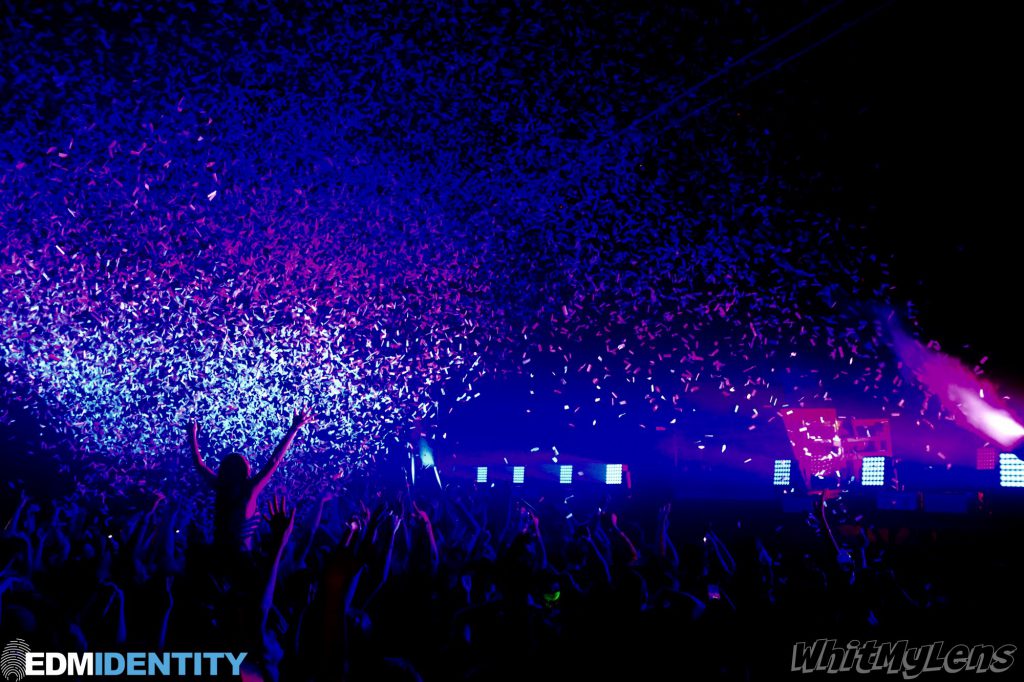 While I didn't encounter any negative vibes inside, I did find myself helping out people who clearly were in the early stages of attending events.
It's always concerning to me to see kids who aren't old enough to drive not wearing earplugs at loud events. Luckily, I had some extra foam ones to pass out to those who looked to be uncomfortable. It is very important to help people at events in general, but it is even more important to do so at events catering to all ages as we need to lead by example.
Overall, I had a great time at this show and highly recommend you catch a set from RL Grime in the future. He is truly a master of electronic music and has proven through his music and shows that his legacy in the scene will continue far into the future.
Check out the full gallery from the evening on Facebook!
---
Follow RL Grime on Social Media:
Website | Facebook | Twitter | Instagram | SoundCloud | YouTube