This week's artist spotlight is shining on Denver mainstay Ecotek! Get to know more about this dynamic and exciting artist.
---
Continuing our tour of the exceptional talent that the Mile High City has to offer, one would be remiss not to include one of its most well-known DJs. Ecotek, born Kostas Kouremenos, is a transplant from Athens, and during his years here has become one of the Denver scene's most recognizable and beloved artists.
To say that Ecotek is a fixture in the Denver scene would be an understatement. With a Friday night residency at The Church Nightclub; frequent opening slots for some of the biggest names in the industry, including Markus Schulz, deadmau5, and Armin van Buuren, just to name a few; and regular appearances at Global Dance Festival and Decadence Colorado, he is always playing somewhere, and he has a devoted following that follows him wherever he goes.
In addition to his regular performances around town, Ecotek has also been releasing a variety of tunes via EDM.com's Ivory Coast and Xtravaganza UK, which you can look for in the months ahead. With a passion for providing an unforgettable experience each and every time he takes the decks, he is definitely one you don't want to miss.
Read on to learn more about how he got his start, his upcoming projects, and what keeps him going, and stream his exclusive guest mix below.
Stream EDMID Guest Mix 092 || Ecotek on Mixcloud:
---
How did you first get into the electronic music scene, and what inspired you to become a DJ?
I started DJing back in 1998 when dance music and the EDM scene was a truly an underground scene with illegal warehouses as venues, parties where they lasted till the morning sun came out, where LED screens and fancy lights were never part of the party but only amazing electronic music and peoples vibe made an unforgettable night! I started mixing on my own with two turntables in the basement of my then girlfriend's house and the rest was history! My inspiration was pumping, euphoric MUSIC.
How would you describe your signature sound?
My sound today is a melodic journey blend of Deep House, Electro, Progressive and lots of Bass! Today you have to take the listener on a musical journey. I play on the fly and always live. I don't use any controllers or anything fancy but on the spot creativity so my sets are never the same.
Where do you draw your musical inspiration from?
I get it from the youth and its culture. They keep me going and young!
You have had the opportunity to play alongside a lot of huge names in the scene, including Tiesto, deadmau5, and Paul Van Dyk. How do you approach opening for such major names, and how do you go about preparing your sets when you are opening versus when you are headlining a show?
I have played pretty much with every Superstar DJ. I stay true to myself as an artist and I play only what moves me because I know it would move you as well. With that said, you can play a chiller set and still make people go crazy with no huge build-ups or banging drops. It's all about good music at the end of the day, and there is plenty out there!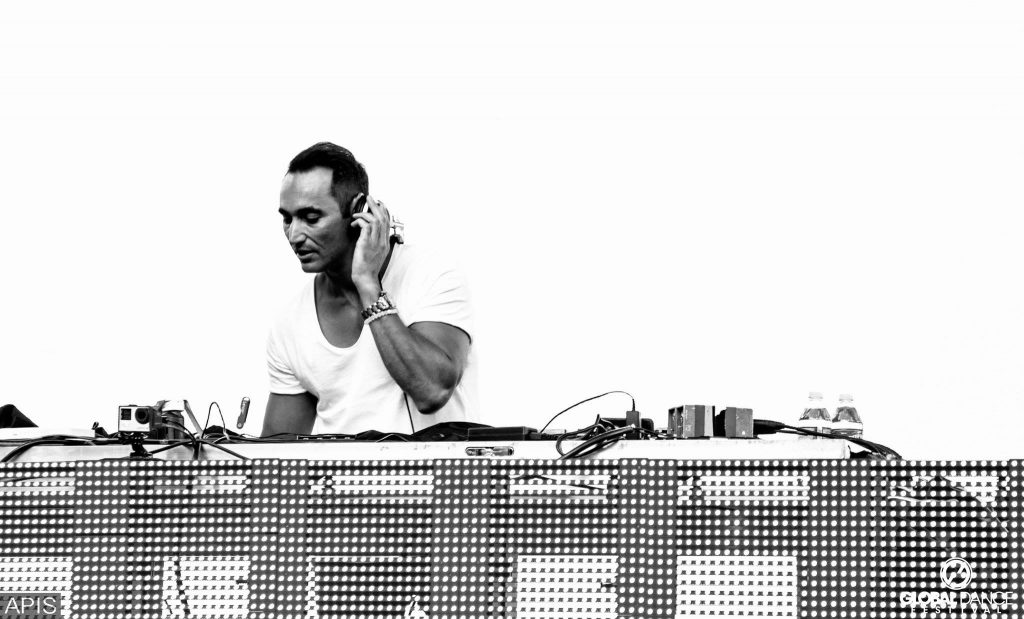 You're originally from Athens and have played a number of gigs in Europe as well as the US. How does the scene differ between the two locations, and you have a preference as to where you like to play?
Europe is a bit more used to our music and more conservative and older in age, where here the market is younger and much wilder! I love playing in the US mostly, to be honest, but I always respect and appreciate my role as a DJ to spread the love through my music anywhere.
Do you have a specific gig that was particularly memorable for you?
The most memorable gig, other than Global Dance Festival at Red Rocks for the last 15 years, was Space in Ibiza few years ago where I played a set at 7 am.
You have become well-known as one of Denver's best local DJs over the years. How has the scene changed in the Mile High City since you have been a part of it?
The scene in Denver has become so solid and important for me. This is the market that has amazing nightclubs and festivals. It's my marker where I get to test new music and push the boundaries, always introducing something new and my fans love it. I am really lucky and honored to call Denver my home.
You are constantly playing somewhere! What are your four essential tunes of the moment that everyone should listen to?
Wow, so many I don't know where to start, but I have put them in this mix for you guys!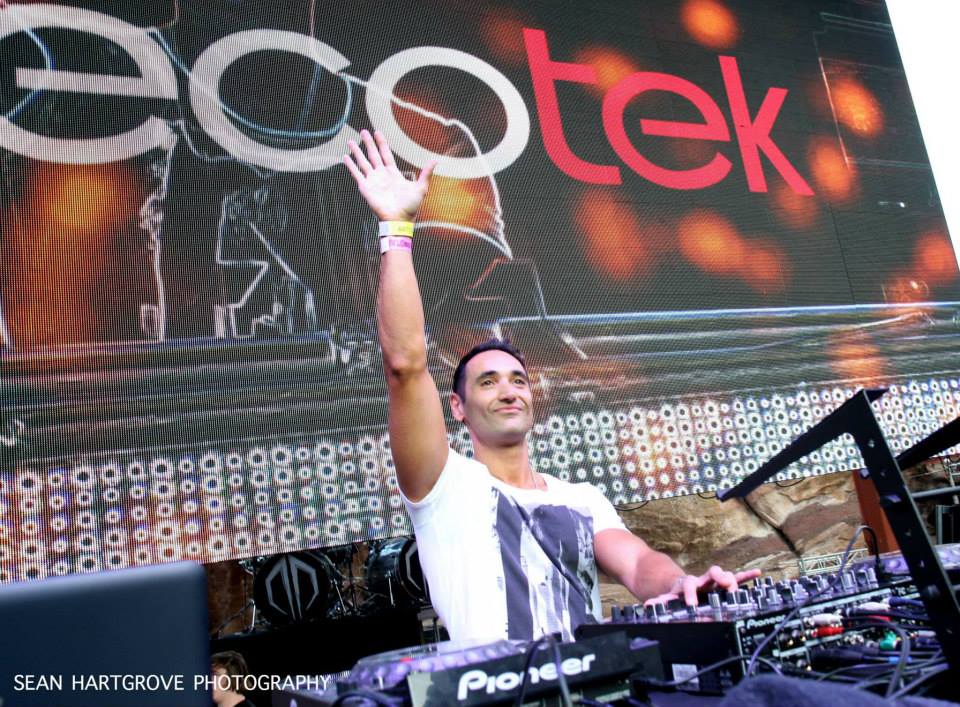 Do you have any notable upcoming releases, projects, or shows that you would like to tell us about?
Yes I always produce music and I have two immediate releases coming out on December 21 and January 10 with the EDM.com network on their label Ivory Cost. Both of these releases are in the deep house genre, but I also have a few collabs and remixes on other labels like Xtravaganza UK. Lots to look out for!
As far as gigs now, other than my Friday night residency at my second home The Church Nightclub, I will also be playing at Decadence for NYE!
Finally, a fun question – if you were stuck on a desert island and you could only bring three things with you, what would they be?
My laptop to make music and some free weights to work out.
---
Follow Ecotek on Social Media:
Facebook | Twitter | Instagram | SoundCloud