Hardcore and Happy Hardcore fans will not want to miss HTID USA 2018!
---
Earlier this month HTID began announcing headliners for their third USA-based happy hardcore event. Fans rejoiced when the first few names began rolling in. HTID USA has always done an amazing job bringing massive names to the US Hardcore family and this year is no different!
Those featured included big names and legends as well as those from the local Bay Area scene. Finally, the full lineup has finally been revealed and based on the most recent post on HTID USA's Facebook event page, there may be one additional artist added to the already stacked line-up.
With successful events in 2014 and 2015 in Los Angeles and Phoenix, respectively, it's clear that the love for hardcore music is massive in the US. Based on the lineup, HTID took fans' artist requests into consideration and curated a lineup to fulfill any happy hardcore lover's every desire. Tickets are still on sale for the third ever HTID USA event but now that the full lineup has been revealed, they may sell out quickly!
Want to learn more about Hardcore? Check out our article all about the genre!
---
HTID USA 2018 Full Line-up: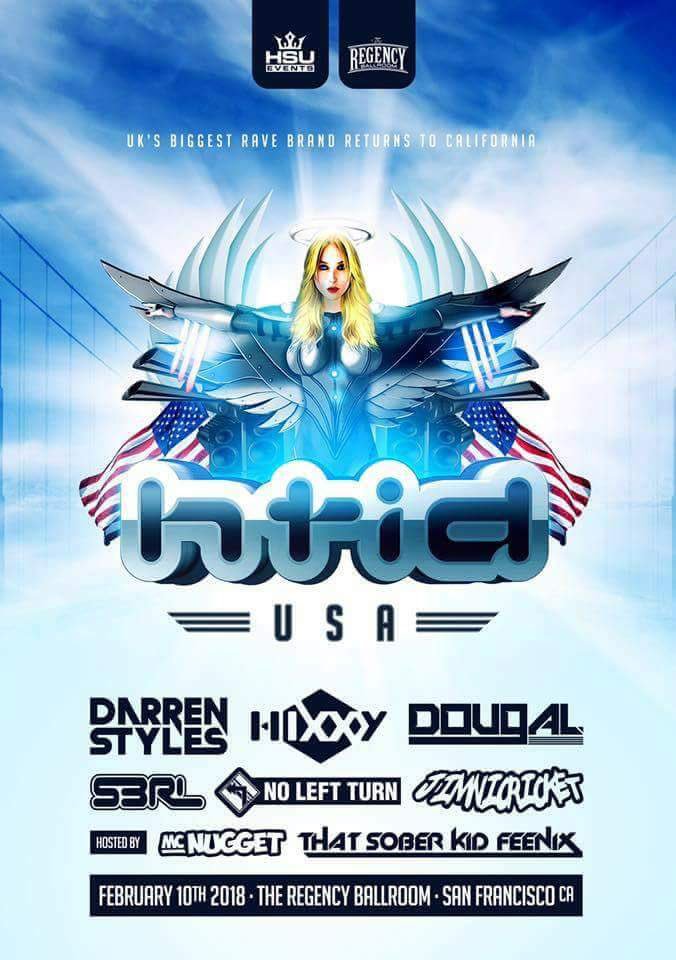 ---
HTID USA 2018 Lineup by Artist:
Darren Styles
Hixxy
Dougal
S3RL
No Left Turn
Jimni Cricket
Hosted by McNugget and That Sober Kid Feenix
---
HTID USA 2018 – Essential Info:
Date: Saturday, February 10, 2018
Hours: 9PM – 4AM
Ages: All Ages
Venue Address: The Regency Ballroom – 1300 Van Ness Ave, San Francisco, California 94109
Tickets: HERE
Facebook Event Page: HERE
---
About HTID:
HTID is the world's leading brand of Happy Hardcore. We have helped push this music into many parts of the world for nearly 15 years and it's all because of the loyalty of our fans. Some of the household names of today's scene started as aspiring young artists with us back in the early years of the 2000's.
---
Connect with HTID USA on Social Media: