Dakota's The Nine Skies album will release on Coldharbour Recordings on December 8.
Fresh off his performance at Transmission in Prague, Markus Schulz has revealed the tracklist along with previews and the release date for his new Dakota album, The Nine Skies.
The new album, releasing December 8, will feature 18 tracks, plus a continuous mix version as well. If you pre-order the album now, you'll get access to the previous singles "Mota-Mota" and "Running up That Hill" featuring Bev Wild.
Get a preview of the album and pre-order it on iTunes here.
In addition to the album, there is a Dakota live show that has been featured at Dreamstate and at Transmission. You can watch the full video broadcast of Markus Schulz' Dakota performance at Transmission Prague 2017 here.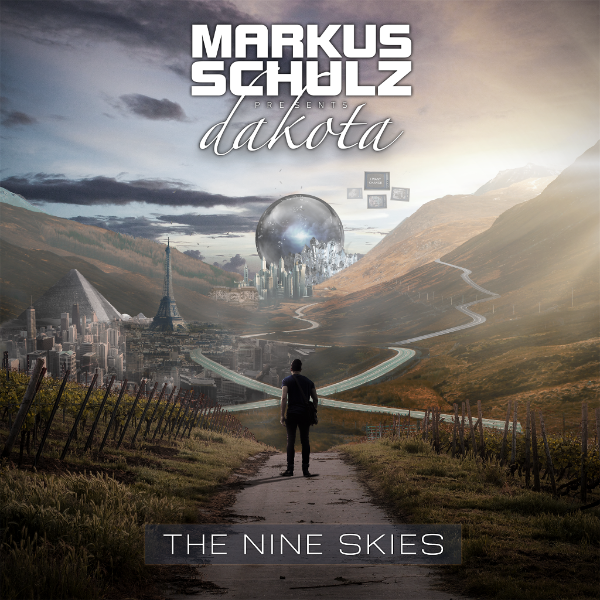 The album and live show pushes you to go deeper and get more involved than your average electronic music performance.
Markus Schulz has dug deeply into his personal feelings and life to bring you through a journey from darkness to enlightenment with his new Dakota album. Start on your path with Dakota on his new album, The Nine Skies.
"The Spirit Of The Warrior" is also the Transmission Festival 2017 official theme. The track was the fourth single released and represents the sky step on the path to enlightenment.
With the amount of variety and creativity into Markus Schulz' latest project, it has the chance to be our favorite album of the year.
If you're craving even more darker music, make sure to check out our artist recommendations for those who are putting out similar material.
---
Dakota – The Nine Skies Album Tracklist:
The Nine Skies Intro
Bravo on the Go
Follow Me
Mota-Mota
Who Are You
Searching
Running Up That Hill
Eve's Doorway
Edonismo
Kismet
The Way it Is
Cafe Del Mar
The Master
Carbonado
In Search of Something Better
Future Shock
The Spirit of the Warrior
The Ninth Sky
---
Follow Markus Schulz on Social Media:
Website | Facebook | Twitter | SoundCloud