Hot on the heels of Sam Feldt's debut album, he's released 12 additional tracks in the form of the double disc Sunrise to Sunset.
---
Back in October of 2017, Sammy Renders, better known as Sam Feldt, released his 12-track debut, Sunrise, culminating from his previous experiences. The songs were melodic, enchanting, and each track highlighted a brightness that is the perfect way to start your day. Today, November 24, he is back with his second album release, Sunrise to Sunset.
Last November, Feldt embarked on his Sunrise to Sunset tour, beginning with eight cities from LA to NY. He then followed it up with today's surprise release. Sunrise to Sunset contains 12 more amazing tracks, creating a 24-track, two-disc behemoth.
The number 24 has a couple of symbolic meanings for Sam Feldt, as well. First, each of the 24 tracks represents an hour in the day, drawing a parallel with the sunrise to sunset theme. Additionally, Sam celebrated 24 years of life in 2017, which has been a pivotal year of musical growth and development for him.
Stream Sam Feldt Sunrise to Sunset on Spotify:
Sam Feldt has progressed significantly over the last few years. The Dutch DJ has really solidified his deep and tropical house reputation and sound, having been described as "a modern house superstar" by Billboard and building a solid following within the scene.
In 2016 his release of "Summer on You" hit the Dutch Top 40 and was also the most played song on Dutch radio. The success of that track gained him some serious traction and cleared the way for his debut album, Sunrise.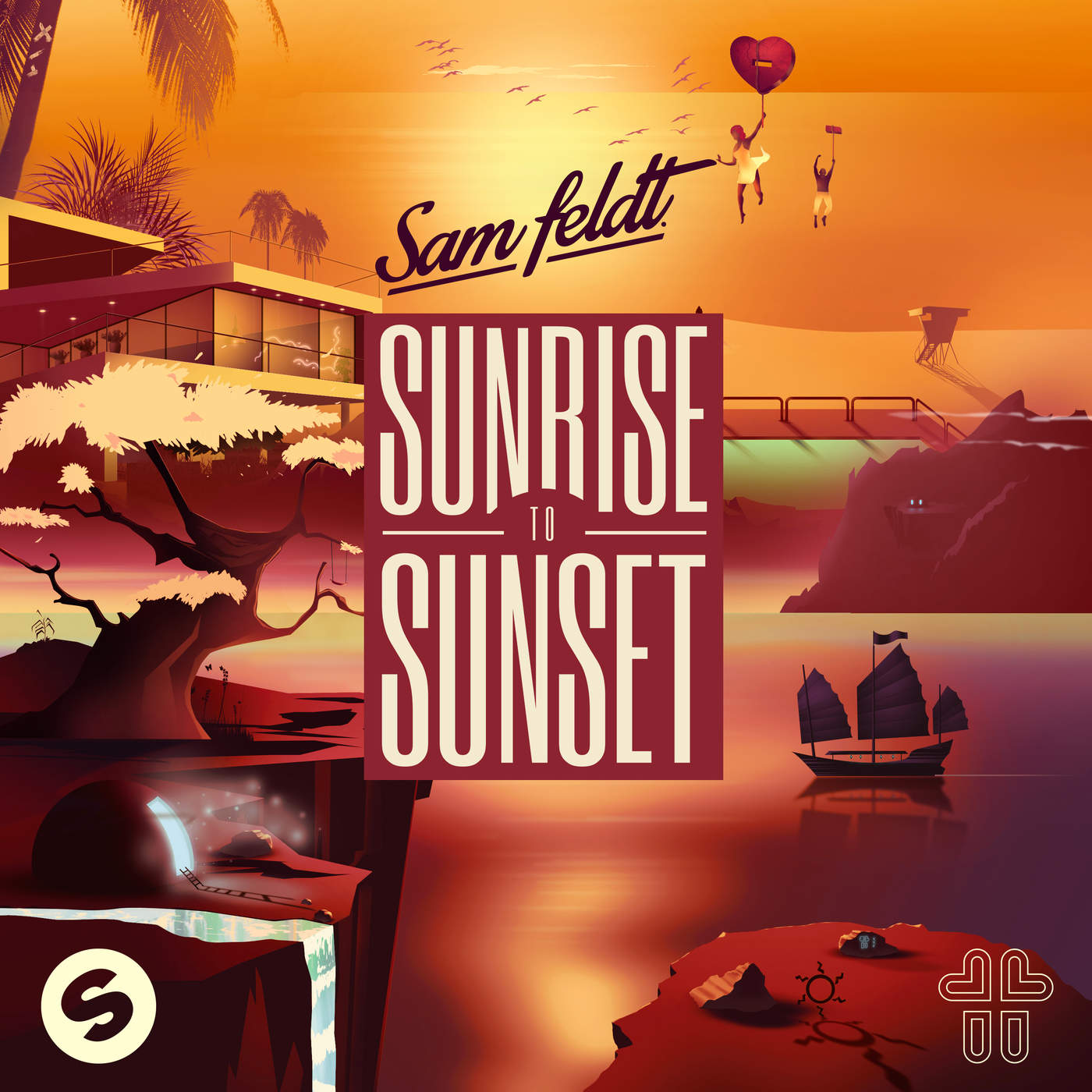 ---
Sunrise to Sunset Tracklist:
Disc 1 (Sunrise)
YES feat. Akon
Fade Away feat. Lush & Simon, INNA
Shot By My Own Gun feat. The Federal Empire
Sensational
World Can Wait feat. Robert Falcon
High And Low feat. Joshua Radin
Save Tonight
Be My Lover feat. Alex Schulz
Just Dropped In (My Condition) feat. Girls Love DJs, Joe Cleere
Chasing After You feat. Toby Green, RUMORS
Lost On Me feat. Hibell, Richard Judge
Blackbird feat. Jake Reese
Disc 2 (Sunset)
Wishing Well feat. Olivia Sebastianelli
Alive (The Edge) feat. ROOKIES
Carry Me Home feat. Sam Martin
Exodus feat. Otis Parker, Garrison Starr
Leave Me Alone feat. George Shelley
Start Again
Don't Say A Word feat. Shaggy
Déjà Vu
Silverskin feat. Wild Culture, Dillon Dixon
Closure feat. Valerie Broussard
Half Litre Bottle
I'll Be Back feat. ROOKIES
---
Catch Sam Feldt's Sunrise to Sunset Tour in a City Near You:
November 24 – The Belasco – Los Angeles, CA
November 25 – The Showbox @ The Market – Seattle, WA
November 30 – Space – Miami, FL
December 01 – Opera – Atlanta, GA
December 02 – Concord Music Hall – Chicago, IL
---
Connect with Sam Feldt on Social Media:
Website | Facebook | Twitter | Soundcloud | Instagram | Youtube