Light The Sky teams up with vocalist Eriel Indigo on stunning Future Bass tune "Mothership".
---
If you were looking for a track this month to take you off the planet, your "Mothership" has finally arrived. A collaborative song between Light The Sky and Eriel Indigo, it hits on all cylinders from start to finish and leaves the listener floating weightless in an atmosphere full of pure bliss.
The beat that Light The Sky has brought forth on the tune is great in its own right, but the addition of the vocals from Eriel really takes it to the next level. The catchy hook found in the tune plays perfectly with Light The Sky's build-ups and drops that are sure to have crowds singing along in unison.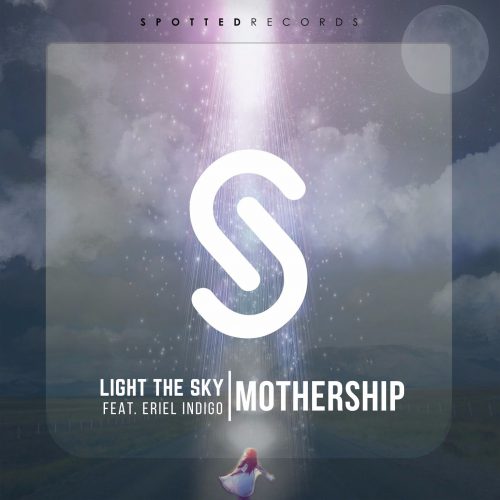 The lyrics of "Mothership" tell the story of an alien abduction that coincides with the love developed. Looking deeper into the meaning of the track, those who listen closely will notice that the song provides an uplifting message for anyone who needs some positive vibes in their life.
"Mothership" is out now on Spotted Records. Tune in to the track below, read on for more details about the artists, and let us know your thoughts on the track in the comments!
Stream Light The Sky – Mothership (feat. Eriel Indigo) on SoundCloud:
---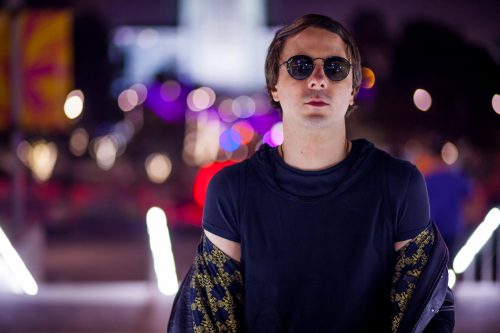 Atla Gadret, aka Light The Sky, is no stranger to the spotlight. As the producer for the Lucent Dossier Experience, he helped close the Sahara Tent on Friday night at Coachella in 2016. Since then, he has also taken the stage at festivals like Oregon Eclipse and Shambhala, bringing his otherworldly beats along with him where ever he goes.
When asked about the release, he said:
"I'M REALLY EXCITED TO RELEASE THE DEBUT SINGLE FOR MY NEW PROJECT LIGHT THE SKY. I PRODUCE INSTRUMENTAL MUSIC FOR THE PERFORMANCE ART TROUPE LUCENT DOSSIER EXPERIENCE SO FOR THIS PROJECT I WANTED TO TAKE A NEW DIRECTION. I EXPLORED DIFFERENT SOUNDS AND CREATED SOMETHING UNIQUELY MUSICAL.

WHEN I WAS PRODUCING "MOTHERSHIP" I WANTED IT TO HAVE THE FEELING LIKE I WAS BEING REBORN OR WAKING UP TO SOMETHING NEW. I LOVE THAT ABOUT THIS TRACK. I USUALLY START WRITING BASED ON CHORD CHANGES AND MELODIES THAT FEEL MUSICALLY INTERESTING, THEN START BUILDING OUT FROM THERE IN ABLETON AT MY STUDIO.

I REMEMBER PLAYING THE ACOUSTIC VERSION WITH ERIEL SINGING AND IT SOUNDED AMAZING, SO I KNEW IT WOULD BE SPECIAL  ONCE THE ELECTRONIC VERSION WAS ARRANGED. I'M CURRENTLY PRODUCING MY DEBUT EP FOR 2018."

– LIGHT THE SKY
---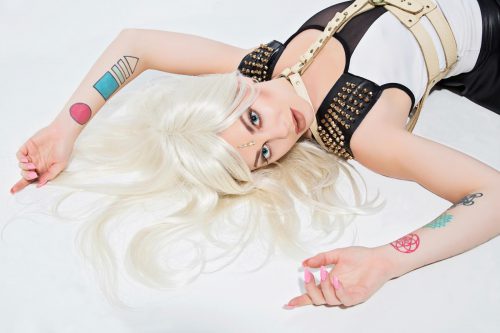 Based out of Los Angeles, Eriel Indigo is coming off the release of her EP ELEVATE in 2016. As an audio-visual artist, creative activist, and art director, she uses a variety of mediums in her work while also promoting a message of radical inclusivity, productive rebellion, and healing. With plans on dropping a full-length album in 2018, it is clear that the future is bright for this songstress.
Wanting some insight into the vocal creation process for the track, Eriel stated:
"This song is one of those that flowed out of me effortlessly. Sometimes tracks can feel like tricky puzzles to be solved and others almost write themselves, as if channeled right through, dripping down into your consciousness like nectar by some magical new muse as he/she floats on by. 

The same goes for collaboration. Sometimes there's a special spark or unique pairing of artistic voices that create something electric and new when they come together. That's how it felt when Atla sent me this track for his new project LIGHT THE SKY.

I not only heard it but felt in my heart and in my bones. When you can already taste the lyrics forming on the tip of your tongue when you ain't even passed the hook to chew on the verse yet, and the words flow out of you as if they were already written in another dimension and you're just the scribe, that's when you know it's gonna be effortless and beautiful. that's the real fun, an Artist's idea of fun at least.

As for what the song is about, well, ya know, just perk your ears up to them lyrics, wake up, get out of ya bed, look up into the light and get abducted… in a good way.

We all need a mothership to lift us up sometimes, whether that uplifting and enlightening is figurative or literal, I leave that up to the listener like I believe a good artist should. Regardless, I'm very grateful to be able to share this piece with all you, so thanks for listening and happy levitating to you!"

– Eriel Indigo
---
Follow Light The Sky on Social Media:
Facebook | Twitter | Instagram | SoundCloud
Follow Eriel Indigo on Social Media:
Website | Facebook | Twitter | Instagram | SoundCloud | YouTube