Happy Thanksgiving electronic dance music family!
---
It is the season to give thanks for all the things that bring positive vibes into our lives and so it is only fitting that our team at EDM Identity would take some time to share some of our favorite things about our beloved dance music scene that we just couldn't live without!
These are just a few of those little things that put a smile on our face or have helped to shape the beautiful memories that remain long after the music comes to an end when attending a festival or club event, inspiring our passions and keeping us coming back for more.
Read on below to see what we are thankful for and then tell us what you are most thankful for in the comments!
---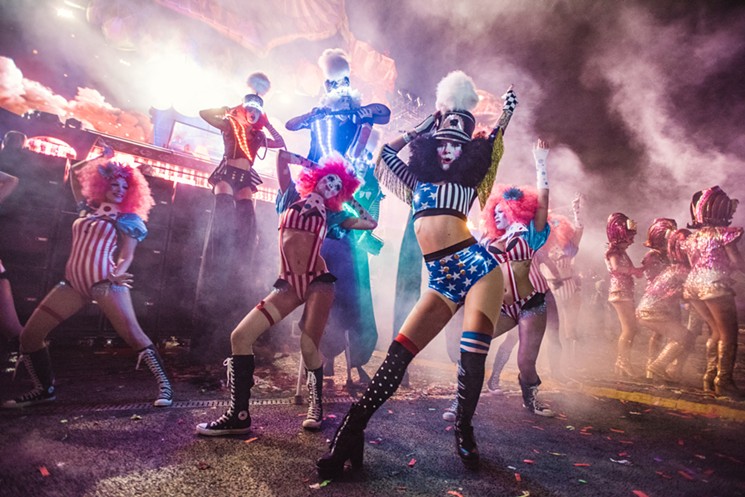 Maria is thankful for Go-Go Dancers.
A festival would not be a festival without a little visual titillation provided flawlessly by the gorgeous men and women that take dancing and attendee interaction to unbelievably sexy levels! They offer up the entertainment that adds a touch of creative flair, giving our eyes a welcoming place to land as our senses are pushed to the limit while the beat pierces through the airwaves and into our souls.
I have always been mesmerized by the beauty of each intricate movement as the confident dancers strut their stuff both on and off the stage. And let's not forget about the incredible imagination that goes into crafting the outfits that help to take their artistic performance to the next level. Without the presence of the go-go dancer our scene would be missing an indispensable element and for the men and women who pour their hearts and souls into this craft, I am truly thankful!
---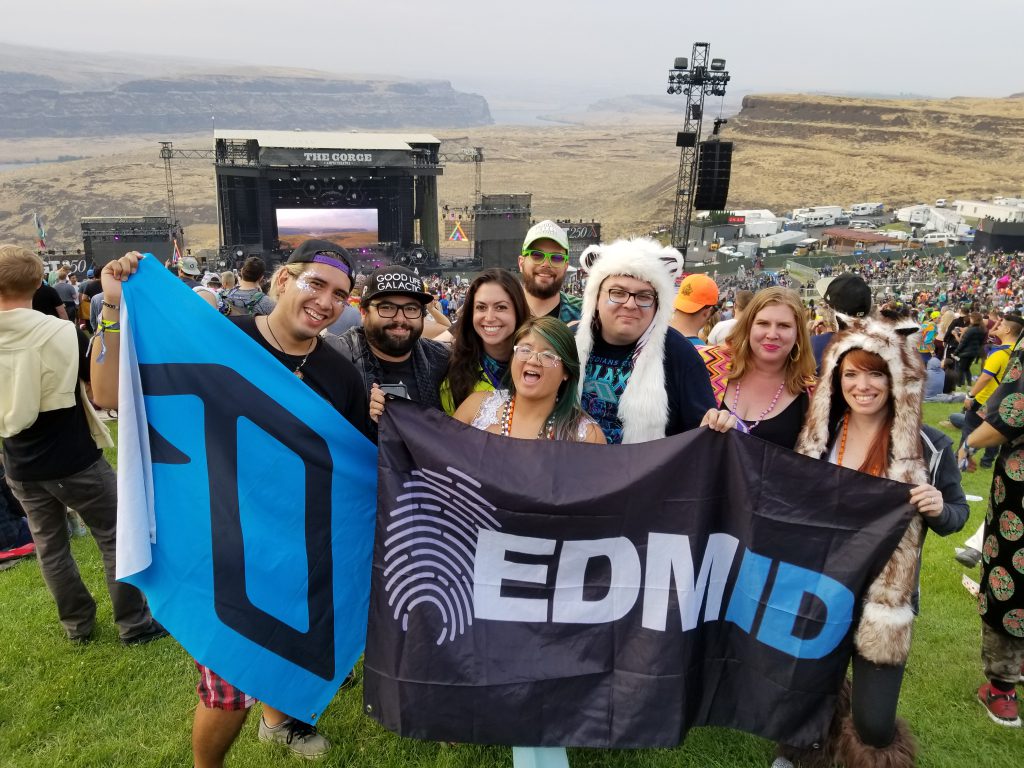 Drew is thankful for rave families.

People tend to come and go over the years, especially in a scene like ours. Reuniting with friends and family from all over the world for a weekend festival brings us closer and strengthens that bond which started forming from the moment we met. There is nothing like being able to kick back after a festival at the campsite to just surround yourself with loved ones.
With the internet and social media, it's easier to stay in contact with those we cherish meeting on the dance floor. However, it's impossible to create that feeling of coming back together and creating new memories at an event, while reminiscing about the past.
A rave family isn't just there with you at your next event, but they're also there for those moments when we need them the most.
---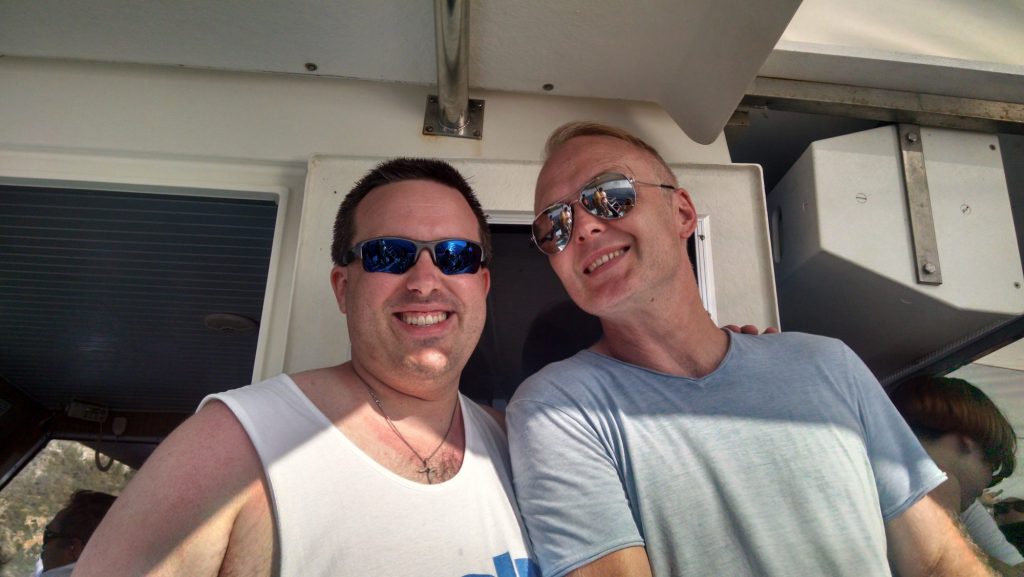 Matt (MyStro) is thankful for opportunities that lift the soul.

Incredibly, having been embedded in the music industry for over a decade, you'd think you might start to lose that edge of thanks for all that the music represents.  From seeing the meccas and churches of the industry (I'm looking at you Space Ibiza and Sensation Amsterdam) to working to grow the local scene in San Diego, I've always been immensely inspired by the way music positively impacts the world.
For me – my fandom grew from getting lost in the moment to Trance melodies and House music grooves.  Then it was the broken beats of Breaks and Drum & Bass that shoved the doors of expectation away.  In all though, it was the community of the faithful dance music lovers that never ceased to amaze.  From my first massive to globetrotting the world as a promoter, DJ, press writer, and label representative, it's the people that gather the fragments of being into a whole.  The radiant energy – acceptance without adherence to creed, race, ethnicity, or sexuality – the truth in the depths of compassion and love radiate so much from this music scene.
I can't fathom who I'd be without the opportunities I've had – as they've shaped the experiences that refine the edges of me into my being today.  In truth – they will continue to do so.  So, in that vein, let us continue to embrace the diversity, embrace the strength of removing barriers, and dance the day or night away together, thankful that we may all walk in the grace of rhythms, melodies, and modes that we commonly move to.  For that – I'm thankful you (yes, you, reader!) are part of this scene, willing to stretch norms and break beyond conventions to push this odd computer-driven genre of music, still in infancy compared to so many others, to the biggest stages the world's seen!  We are united and strong with the passion for this music. Let's stake the next decade, and the next beyond, on pursuing excellence and creativity, and remind each other to embrace the diversity that makes us uniquely poised for greatness.
---
Bearlosophy is thankful for the people that he gets to photograph!
I am grateful for all those beautiful, energetic, excited persons that I get to photograph at events. The people are the core of any festival. Music wouldn't be enjoyed the same way without eager, like-minded people who come from across the world to share moments of happiness at live music events.
I am grateful that I am able to capture those moments where people are truly in the present moment, with their friends, loved ones, festival family, or even by themselves. The people are the greatest gift that the festivals and performing artists could ever ask for. They are the greatest of muses that a photographer could find and photograph.
---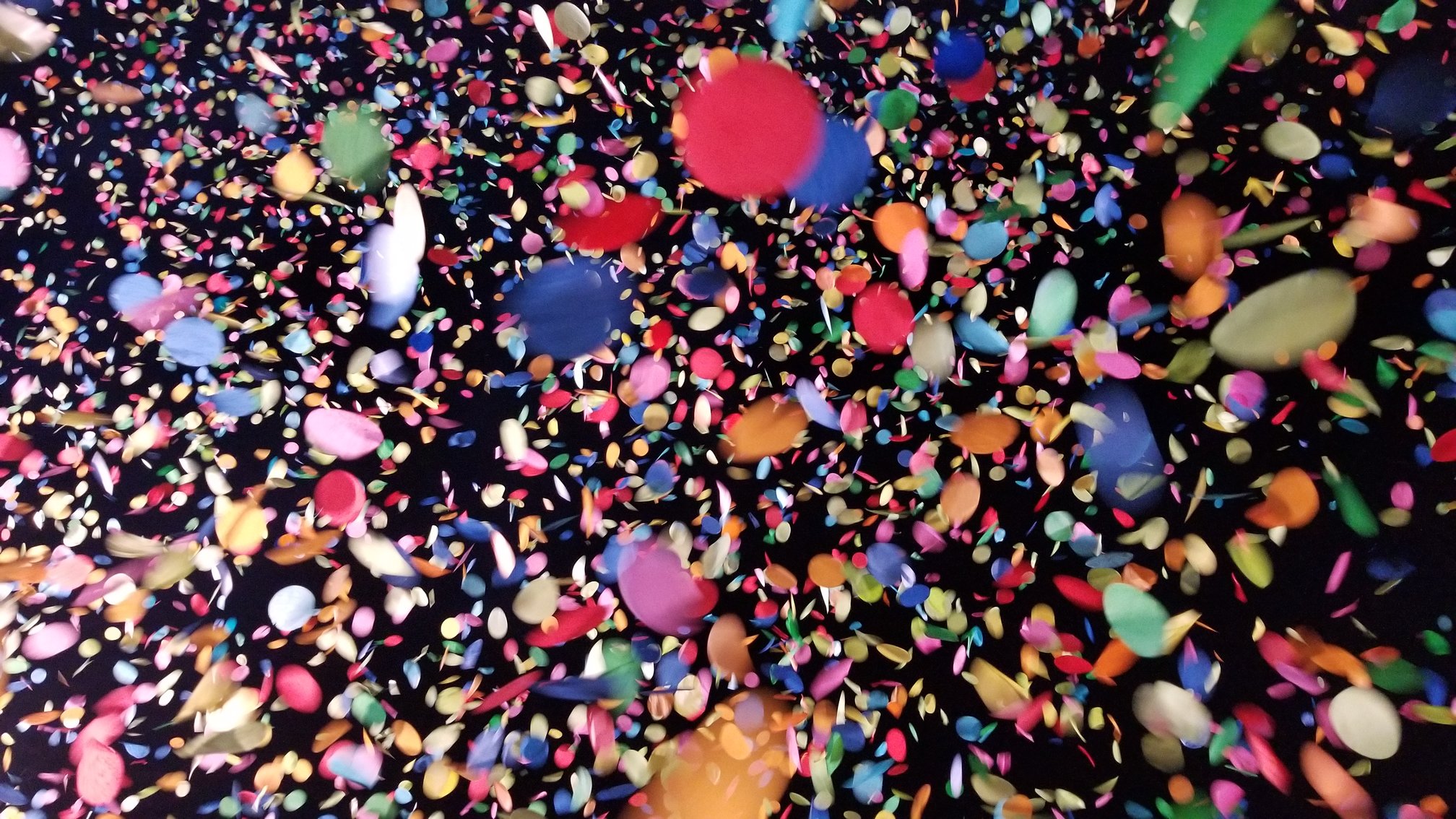 Erin is thankful for those incredible moments that you never, ever forget.
We've all had one of those moments – lost in the allure of the music and the glow of camaraderie, the rest of the world seems to fall away and we find ourselves completely and utterly immersed in an experience that resonates within us so dramatically that we carry it with us in our hearts for days, months, or even years.
Without a doubt, this is what compels so many of us to come back to the music, time and time again. Whether it's hearing one of your favorite artists playing a song you never thought you'd hear them play in person or getting lost in the groove with friends that you don't get to see quite often enough, each and every one of us can no doubt look back over the last year and call to mind at least one moment that made us remember why we fell in love with this music in the first place.
It is this that makes the scene our home – the dazzling beauty and stunning poignancy of our shared experiences, anchoring us to what is most important even in the toughest of times. And for this and so much more, I am truly thankful.
---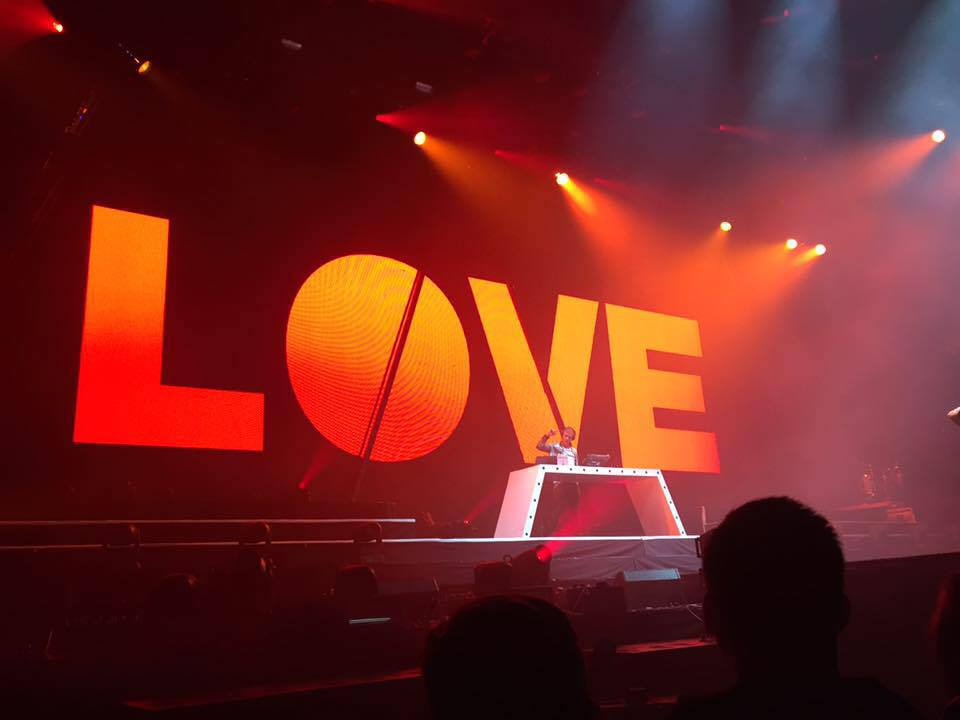 Lisa is thankful for artists and the music they make. 
I am thankful for every artist making music out in the world and those whose music continues to live on. Music has been a huge part of my life this year and joining the EDM Identity team has increased my love of music even more.
I learned more about the beautiful world of electronic music, including how some artists and songwriters create music we all love and feel for. I am also grateful for that we appear to never run out of new music coming through. Music is love, and love is all we need, now more than ever.
---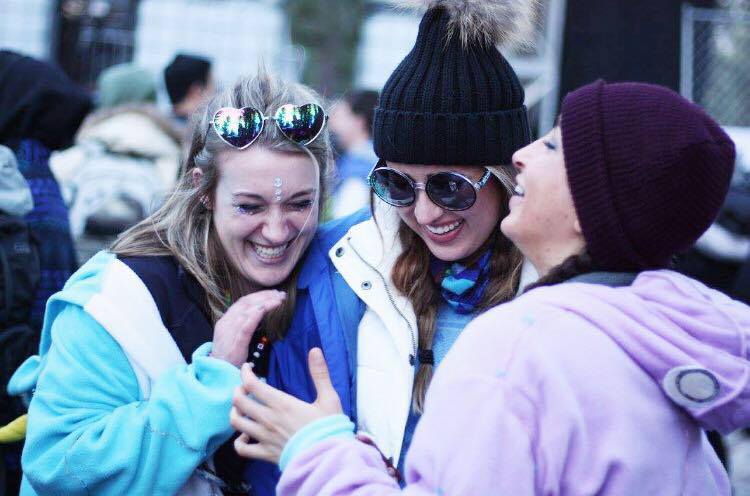 Grace is thankful for the memories she gets to make with her best friends.  
Sometimes life gets in the way of spending time with your friends, but shows and festivals give you the opportunity to detach from any outside obligations and finally fully be with those you love! When I think back on my favorite festivals, it's not the production, the art, or even the music that I remember most. It's those perfect, heartwarming moments I shared with my best friends, and I wouldn't trade those for the world. Especially now that we are all spread across the country at different schools, those festival memories are priceless.
I can't help but smile to myself when I think of all of our times bringing out the funkiest dance moves at a good house set or headbanging all together to some crazy dubstep. Laughing at hilarious totems and outfits, being silly for no reason, and experiencing music together has brought me so close to my friends. The environment of the dance music scene fosters this love of life and closeness of friendships, and it has allowed us to have these special moments together. I couldn't be more thankful!
---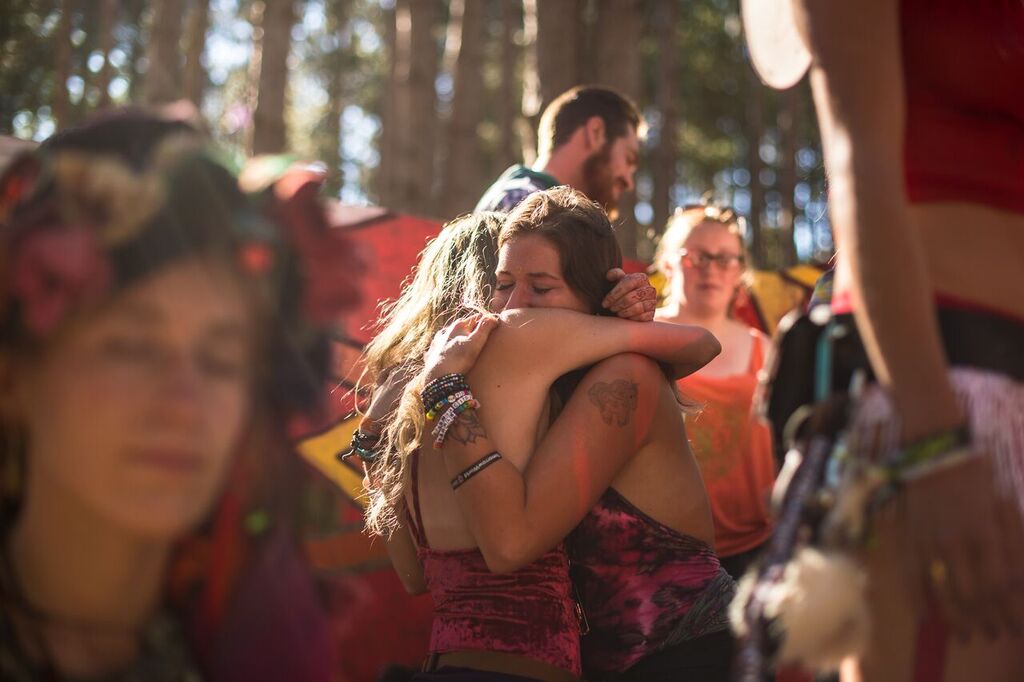 Sydney is thankful for the small acts of kindness.
Whether from a friend or stranger, festivals undoubtedly bring out the best in people. There have been so many occasions when a friend or myself are in need of water, only to have a nearby stranger offer up the last sip of their own drink without a moment's hesitation.
I'm unsure how much of this kindness can be chalked up to sheer happiness from being at such a fun place such as a festival, but I don't think that's what matters. The small acts of kindness I've witnessed while attending these events have been so numerous that they've all added up to such a massive aspect of electronic music for me that I will never forget them.
So thank you, to all of the friends and strangers who have helped make these events worth going to. Without you, I might ask myself the next time I drain my wallet to attend yet another festival, is it really worth it? It's because of all of you, and I hope that you know who you are, that I keep coming back.
---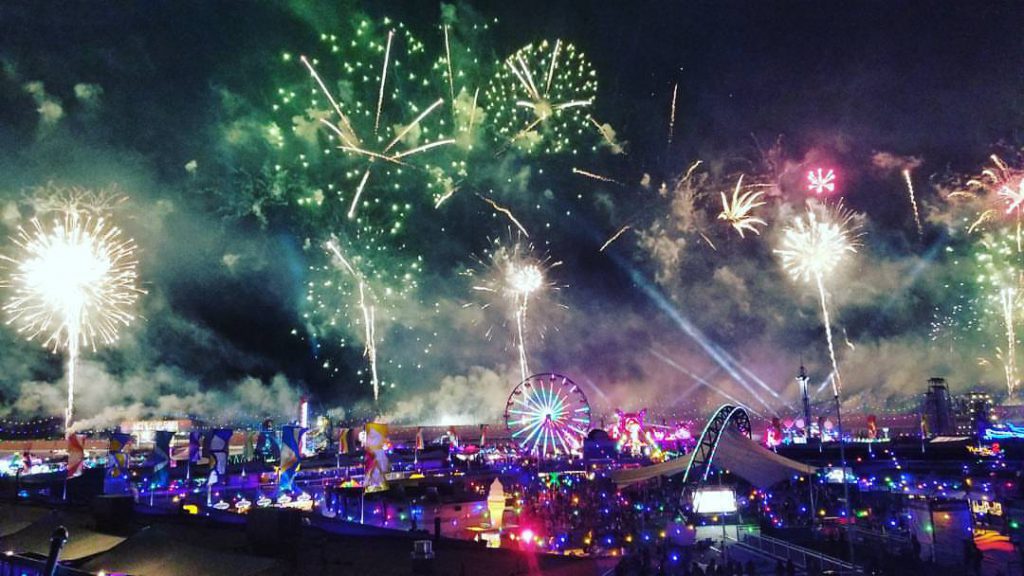 Grant is thankful for the music that has brought us all together.
I sat down for a while to think about what I'm most thankful for and boy was it hard to decide on just one thing. There is honestly so much I'm thankful for in the electronic music scene that spans so many different aspects that it could be its own post.
If you ever chat with me about something like this you'll already know I'm thankful for my team here at EDM Identity, they mean the world to me. You'll also hear me speak in a thankful way about the people working behind the scenes and innovators in the festival scene, but today I'm thankful for something else. Today, I'm thankful for the music that has brought us all together.
When you look at the base of it all, the one thing that stands true above all else, it is the music that has made this scene what it is today. Whether you're getting your mind blown by the production at EDC Las Vegas or dancing in a dark room at some underground event, the music is the constant that keeps the party going all night. I've personally found myself at parties hosted on beaches, in dark warehouses, in museums, and the middle of the desert, the location doesn't really matter to me, what does is the quality of the music I can listen to there.
For me, music evokes an emotional response, it unearths memories from days gone by, gives me peace when I need to relax, and keeps my mind focused as well. Near and far, people fall in love with the music and are drawn to others who share the same feelings as them.
It doesn't matter what genre you dance to or style you're most passionate about, we all are connected by the beats we listen to. This site, the events we love, the memories we've made, and the rave culture in itself would not exist without the music that ties it all together.