Are you a Trance Fiend? Show the world your journey to Dreamstate SoCal through Music First's Series on YouTube!
---
When you think of the events and festivals that are highlighted in the electronic music scene the first things that come to mind are the massive stages, production elements, and DJs who are moving crowds with their music. More often than not one of the most important parts is forgotten: the people who are attending the events. With their latest announcement, Music First intends to change that!
Music First's roster of talent includes beloved trance artists like John O'Callaghan, Bryan Kearney, and Solarstone amongst many others, but they aren't the focus of this new project. Instead of telling their stories, Music First wants to tell the world yours through their new community-based vlog series on YouTube.
Open to all fans of trance from around the world, the new Trance Fiends series will highlight Featured Fiends who are making their way to shows and festivals all over. This doesn't have to be a solo project, but could also be a collection from your entire group or rave family!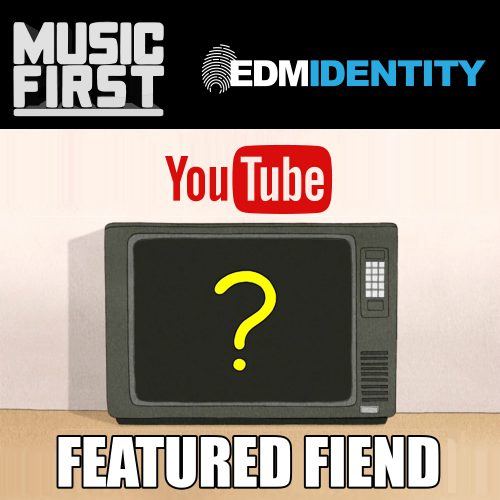 With Dreamstate SoCal on the horizon, this is the perfect chance for those who will be attending to show off the story of how they make their way to the festival and their thoughts during the weekend, as well as a way to share moments with their friends!
Want to participate? It's easy!
Check out the guidelines and details below, send your footage to Music First, and they'll edit it for you. The more footage submitted the better! Once approved by you, the video will be uploaded to the series for the world to see.
For an idea of what it will look like, check out this vlog from Shugz!
---
Trance Fiend Vlog Shot Ideas:
Traveling to the hotel/arriving in the city
Preparations for the event
Walking into the event/initial reactions
Funny moments with friends
Big tune moments while in the crowd
Dancing with friends, capture those shufflers!
Trading Kandi with others
Recaps of your favorite sets, moments, and such from each day
Overall recap of the event
Important Submission Details:
When recording with a GoPro/Action Camera, the footage needs to be at least 1080p.
If recording on your phone it must be in landscape orientation. NO VERTICAL VIDEOS!
Video content must be sent no later than three days after the event. The sooner it is sent over the better!
Send a photo of you or your group for the featured image for the video in a size large enough to use.
Vloggers must not show or refer to anything illegal in their video content.
Music First reserves the right not to use any content they deem to be inappropriate.
Submit content via Dropbox, Google Drive, or WeTransfer to 

[email protected]

.
---
Connect with Music First on Social Media:
Website | Facebook | Twitter | Instagram | SoundCloud | YouTube