Keytar-shreddin' Kiwi funk peddler K+Lab has just released a new EP, Wiggy, on The Funk Hunters' label Westwood Recordings.
---
Wiggy is K+Lab's first release since relocating to his new West Coast domicile in Vancouver, BC. The bumping three-track production features groovy collaborations with Sam Ross and Alias, also on K+Lab's 2016 LP The Worldly's, and rhythmic verses from LA rapper Everyman. 
As the opening track, "Banga Boomerang" brings us back to the old school with some retro sound design and complex yet minimalist composition. K+Lab's glitchy particulates flow into a hip-hop current set by Everyman's head-bobbing lyrics.
Everyman's rap stylings add a quirky edge, calling for peace through funk with beats that "rattle like a snake". This imagery suits the track which feels like its own symphonious ecosystem with toad-like sub-bass wubs, and synthy meows.
The EP's second track, "Wiggy", features New Zealand's Alias and Sam Ross.
This tune has that classic funk feel with vinyl scratches, a flirty bassline and "funk masta" vocals being exalted between lyrical chops. It's a sexy, foot-tapping example of K+Lab's duel old school funk, new school bass combo.
Like the famous throwing stick from Down Under, "Banga Boomerang" returns to the end of the EP with a dub mix. This alternative version omits Everyman's hip-hop verses, so the track's glitchy energy shines through, yet still maintains its catchy hook. The track's analog feel and growly wobbles remain true to K+Lab's neo-nostalgic form.
The only thing better than grooving to fresh new beats is getting to play them time and again. Check out Wiggy below and keep up with K+Lab's upcoming ventures!
---
Get down with K+Lab's Wiggy on SoundCloud:
Download or stream Wiggy on your favorite platform today!
---
K+Lab – Wiggy EP – Tracklist:
K+Lab – Banga Boomerang ft. Everyman
K+Lab & Alias ft. Sam Ross – Wiggy
K+Lab – Banga Boomerang ft. Everyman (Dub Mix)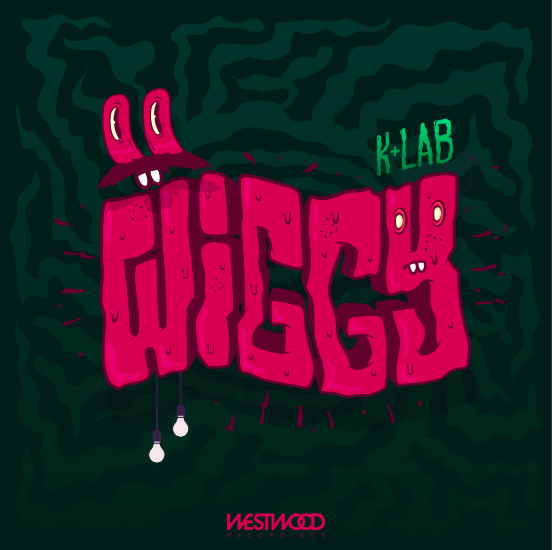 ---
Connect with K+Lab on Social Media:
Website | Facebook | Twitter | Instagram | SoundCloud