Goldrush Music Festival has a lot of things going for it and while there are many reasons not to miss it, here are our top three!
---
With just over a week left before the inaugural launch of Goldrush Music Festival we are all getting pretty excited about this event.
They piqued our interested when they first announced the event and made sure we knew the focus was going to be the wild west. Next, they solidified our interest when they brought out a full lineup spanning a variety of music genres.
Finally, they had us hooked when they brought out the surreal experience options that not only raised money for a good cause but gave you access to once in a lifetime drawings that would make your life unreal.
Before delving deeper into the reasons you shouldn't miss Goldrush Music Festival, enter to win a pair of GA tickets below!
Win a pair of GA Tickets to Goldrush Music Festival!

Three reasons you should attend Goldrush AZ 2017!
---
The fully immersive experience starts with an epic backdrop.
The wild west was a crazy time. Cars didn't exist yet and the primary mode of transportation was horseback. Pioneers were crossing the country in caravan in the hopes of striking gold west of the rocky mountains.
Imagine coming across a town on your trusty steed looking to replenish your supplies. You trot in on the dusty main road and notice a saloon near the center of town. After a long day of traveling you could definitely go for a drink. So you tie your companion to the complimentary post outside and walk in through the swinging wooden doors.
Everything I've just described to you can be found inside the Rawhide Western Town. It is the perfect backdrop for this festival and Relentless Beats did not stop there. They enhanced the old by bringing in the new, with three modern themed stages that will even bring the 500 Watt sound system from Lost Lands to truly bring you back to the future.
---
Just because we love EDM doesn't mean we don't appreciate hip-hop.
We love electronic music, and while we are prone to pick those artists as our top acts to catch we also tip our hats to Goldrush Music Festival's broad genre experience.
First, we have Migos, a hip-hop trio that whether you realize it or not created the song Bad and Boujee which has been remixed by everyone from R3hab to Zhu. Lil Uzi Vert and Azizi Gibson are two hip-hop and rap artists that are no strangers to blended trap which has been a growing trend amongst DJs like Troyboi and DJ Khaled.
Finally we have Superduper Kyle who adds that much-needed R&B to this broad lineup. In addition to having artists that are bass heavy the lineup also features a big section of house and techno acts, so combined with the hip-hop, rap, and R&B there is truly something for everyone on this lineup.
Hip-hop and rap have been a growing trend with DJs melding music together and this kind of lineup that celebrates this combination without completely coming out of left field is something you'll want to see.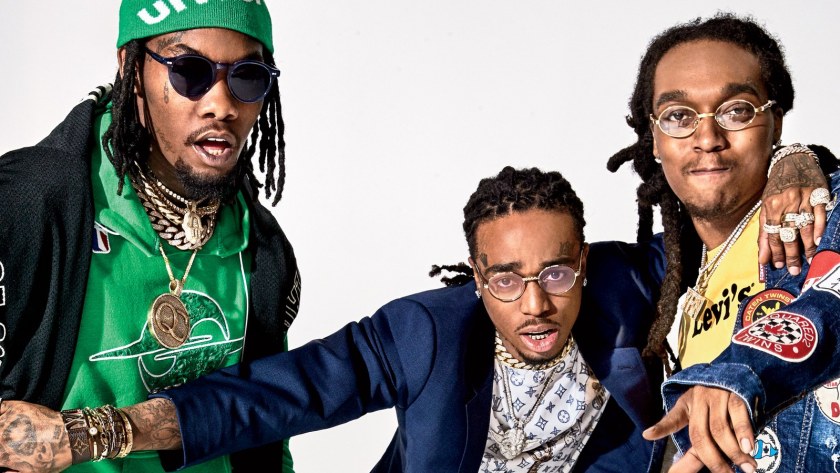 ---
When was the last time you had the chance to skydive with Ghastly or have a Wild West Photoshoot with Marshmello?
Not only did Goldrush Music Festival decide to help raise money for a worthy cause, they created surreal experiences with artists featured on the lineup to bring it to the next level. This speaks to the intention of the festival itself along with a growing need for festivals to truly interact with their attendees.
Whether you're BBQing with Claude VonStroke or hanging with San Holo and Droeloe backstage. These packages will make memories with some of your favorite artists!
---
Goldrush Music Festival has all the makings of a great festival and the hype is real
As the festival market continues to saturate it is attention detail that will really help differentiate experiences and this one is off to a good start. Taking advantage of an existing venue, blending genres that already have some overlap, and finally offering something unique to attendees will have us talking about this festival before and after it takes place!
---
Goldrush Music Festival 2017 – Event Information:
Date: November 18-19, 2017
Ages: All Ages, 21+ to drink or for Gold VIP
Hours: 12pm – 12am both days
Venue Address: Rawhide Western Town & Event Center – 5700 W North Loop Rd, Chandler, Arizona 85226
Tickets: HERE
Facebook Event Page: HERE
---
Connect with Goldrush on Social Media: