DJs From Mars chat about their single "Harlem", touring essentials, and why Earth reins as the best planet in the universe!
---
Kings of the mashup, DJs From Mars started out focusing on bootlegs and remixes before finally releasing their own tracks. Since then they've even created and claimed two genres of their own: Alien Electro and Bastard Pop.
Their recent mega mash-up "The History of Electronic Dance Music" further demonstrates their talent for mixing by taking listeners on a chronological journey through the history of dance music, all in under 5 minutes.
Most recently, the Italian electro-pop duo released their single "Harlem", an energetic feel-good track co-written and produced by Manovski. After being recognized back in 2013 by DJ Mag Top 100 DJs, this alien duo is quickly being recognized as one of the biggest players in the bootleg and mashup scene.
If you're dying to know more about "Harlem" and the brains behind the track, read on for our interview with DJs From Mars below!
Watch the "Harlem" lyric video on YouTube:
---
Thanks for speaking with us today!
Thanks for having us!
The lyric video for "Harlem" seems to mimic a comic book-like style. Are you avid comic book readers, or were you just drawn to that artistic style?
Actually, we are more music listeners or movie watchers in our spare time, but we love the style of those ancient sci-fi comic books, so when Mason London sent us the first drafts of the video we were super happy with that style!
It also fits our "DJs From Mars" brand, but in a new way, even if it's retro and vintage. We can definitely say that it's a perfect blend of old and new, and this is the same thing we try to do with music, always combining different elements from different years and styles, so it's a perfect match!
How did you both come to find Malika to provide the amazing vocals for the tune?
The track was originally produced using some old gospel samples with cuts and countless editing operations. It sounded good but not great yet. It was missing a bit of human touch. When our label EGO sent us the vocals from Malika we were amazed and we immediately gave the ok for the part she sent us!
When you have a demo that you like, 99% of the times you receive re-works or new vocals and they sound so different from the original, and it's always disappointing. This time it was not only very close to the previous version, but it was even better, and this never happens, ask every music producer you know and he'll agree about that. So we were very lucky to work with Malika, and can't wait to work together again!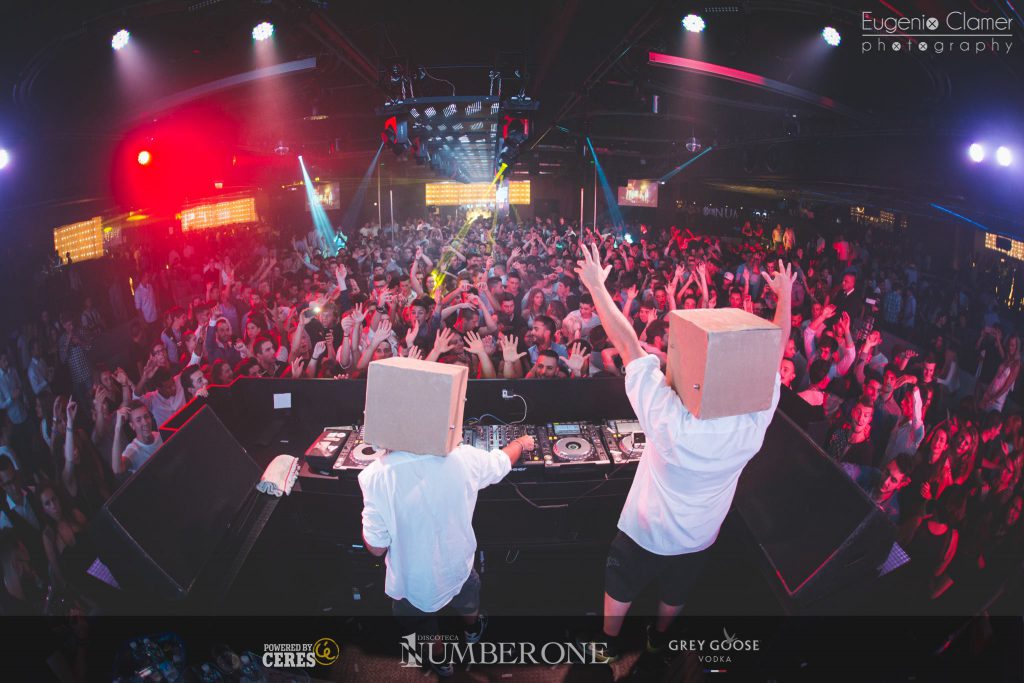 You're also well-known for some amazing bootlegs mashups and remixes, what is the process like in pairing tracks together? Is there a way you both find what works?
We're listening to music basically every moment in our spare time, and we collect ideas on our phone's memo notes almost 24/7. When we travel to one of our gigs we have plenty of time to listen to every kind of new and old music, and that's always a great inspiration.
Then, when we're not travelling, we're always in studio trying to make the ideas work…there's not a formula or a "right way" to do it, we just try to work on what we like, then we add something else, and when the match is good, we work on the track adding our own beats and melodies.
What we try to do is avoiding the first idea that comes to mind: it's easy to mix two songs in the same key and the same tempo, everyone can do that today. It's way different mixing, for instance, Beethoven and the Chemical Brothers, but that's what we like to do…sometimes it's good, sometimes it's crap, but at least it's unexpected!
The "History of Electronic Dance Music" mega-mashup packs 50 classics into a four and a half minute long mix. Did you find any difficulty fitting in that many songs, and what was the inspiration for telling the story of dance music?
We always wanted to make some mixes with some of the tunes that inspired us during all these years, but we thought our younger fans don't know many of those classics. So this came out like "OK some of you may not know all of the songs but they're on this awesome list of classics so you better check them out!!"
No, seriously we grew up with these anthems like "Born Slippy" or "Hey Boy Hey Girl" and we wanted to create a tribute mix to pay respect to the pioneers of this scene. The most difficult thing was to choose the best ones!
We started with a list of 30 tracks but it wasn't enough, so we added some, and then we came out with a mix of 50 songs, and that's not enough yet! Probably we'll have to make an episode n.2 – there are soo many great songs in electronic music and combining them together is always great fun.
What are some struggles you've both faced as artists in the scene over the years?
The early days were tough. We always wanted to be musicians and DJs as a primary job, but everyone knows it's not that easy. We worked for more than 10 years before we managed to live exclusively on music, except if you consider DJing in a strip club a music-related job, and we had so many ups and downs, especially when you're not a kid anymore and you're still betting your life on music, everyone looks at you like "why don't you get a real job?"
Luckily, we never gave up and now we're super happy to be what we are now. Also because of this, we never stop working hard, we know that success come and go very fast, and you need to deserve it every day, so we can't stop!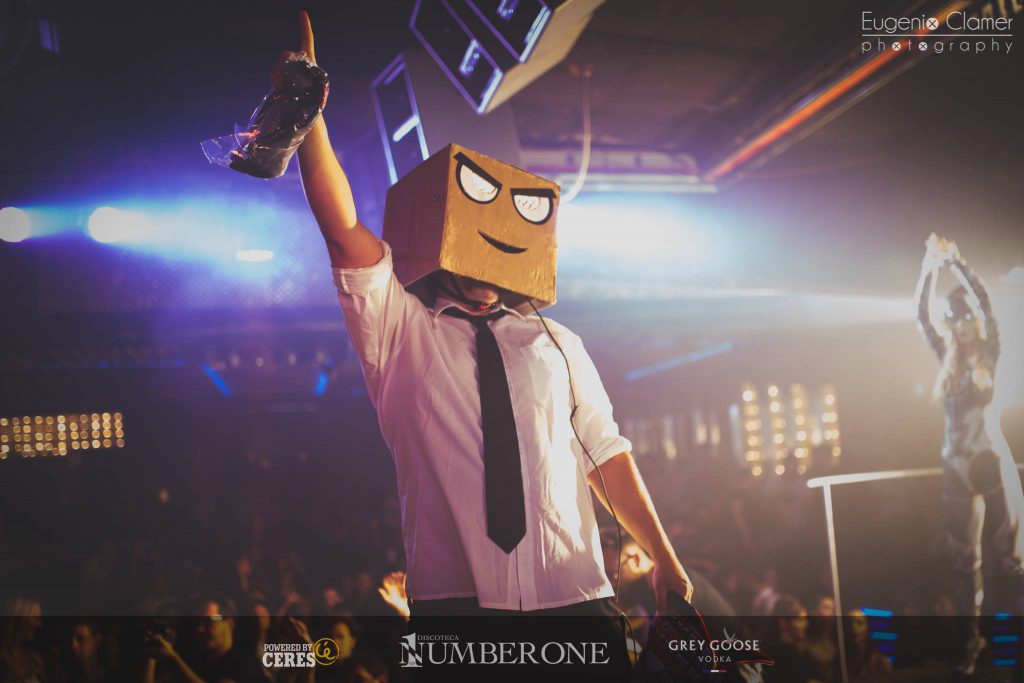 How would you describe your styles of "Bastard Pop" & "Alien Electro" to someone unfamiliar with your music?
It's Pop, so it's popular, everyone can enjoy, it's based on vocals, rhythm, and melodies. But at the same time, we try to make cheesy sound cool!
If you manage to be popular and cool at the same time, it's a win-win – look at Daft Punk! They're probably the best artists in the world in our opinion: no compromises, but only good music, so good that it brought their name to be popular worldwide – We think that's the best achievement for a musician.
Alien Electro is another way to say, we bang hard, and we're from another planet! 😊
You're currently on a worldwide tour, are there any places you're both excited to be taking the stage at?
Yes, we're in Asia at the moment, we're answering this interview from a hotel room in Indonesia. Asia is great in these last years, we played at Lush Saigon (Vietnam) two days ago, and Colosseum Jakarta last night, and both shows were amazing.
It feels like in Asia people loves deejays since it's not in their background since 20 years like in Europe, so all this club thing looks probably super fresh here: the vibe in all the clubs in Asia is always super exciting!
We're going to Bali Tomorrow and China the next weekend, and we can't wait to play at SkyGarden and O2O Guangzhou, we already played there several times and looks like it's never enough! Plus, Asian food is excellent!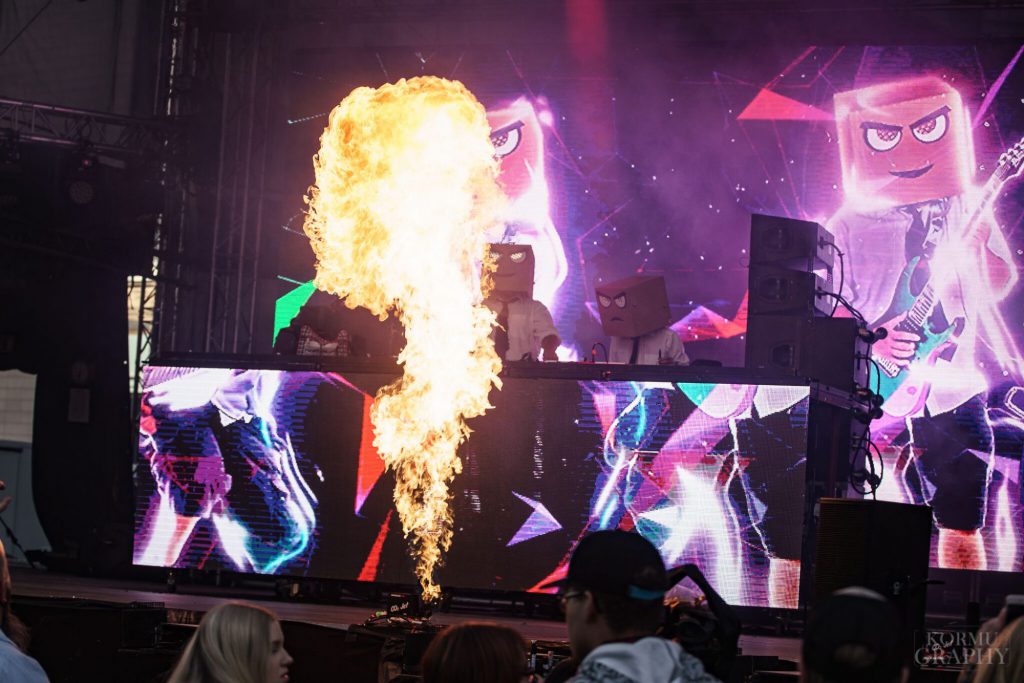 What are three things you both need to have with you while touring?
Headphones, because we'd be lost without music.
Laptop, since we're workaholics so we also try to produce while touring.
Every kind of clothes, because we've been in Sweden with 40 degrees and in Sydney with rain and storms, so we never know what's going to happen weather-wise.
Since you're both from Mars, if you could travel to any planet or galaxy other than your home planet and Earth, where would you go and why?
Actually, we love planet Earth! We discover new places every weekend and it's unbelievable how many cities and countries you can see and how many great landscapes, amazing people and new cultures you can find on this planet.
So probably we give it for granted sometimes, but this is the best planet in the universe. 😊
Thanks, guys!
Thank you!!
---
Connect with DJs From Mars on Social Media:
Website | Facebook | Twitter | Instagram | SoundCloud | YouTube