Rather Red's remix treatment of Mario Sterling's "Jameson" hits listeners hard in all the right ways.
---
If you're looking for a track to get your Halloween night fired up as you head out to party hard at clubs and events around the US, this remix of "Jameson" from Rather Red should be in your arsenal.
Out today ahead of the official remix package for the original track, this "RRRemix" by Rather Red is an absolute monster.
Stream Mario Sterling – Jameson (Rather Red RRRemix) on SoundCloud:
The original tune by way of Mario Sterling is full of lyrics that resonate with anyone who has enveloped themselves in the fast-paced nightlife scene. Full of imagery that shows off the problems many face when living a party-centric lifestyle, Mario paints a perfect picture for listeners.
Rather Red kicks off his remix of "Jameson" by distorting the vocal sample from the original and bumping you right into the track within seconds of hitting the play button. The heavenly buildup leads to an onslaught of bass that will have you feeling like an angel falling from the sky.
The second drop is where the track really shows its true heaviness as he teases another bass drop but instead transforms the song into a hardstyle track that was entirely unexpected.
Blending elements from a variety of genres, you get a taste of how dubstep, trap, and hard dance can be blended together to create bass music bliss. It's a definite must-add to anyone's playlist looking for some fresh sounds coming out of LA.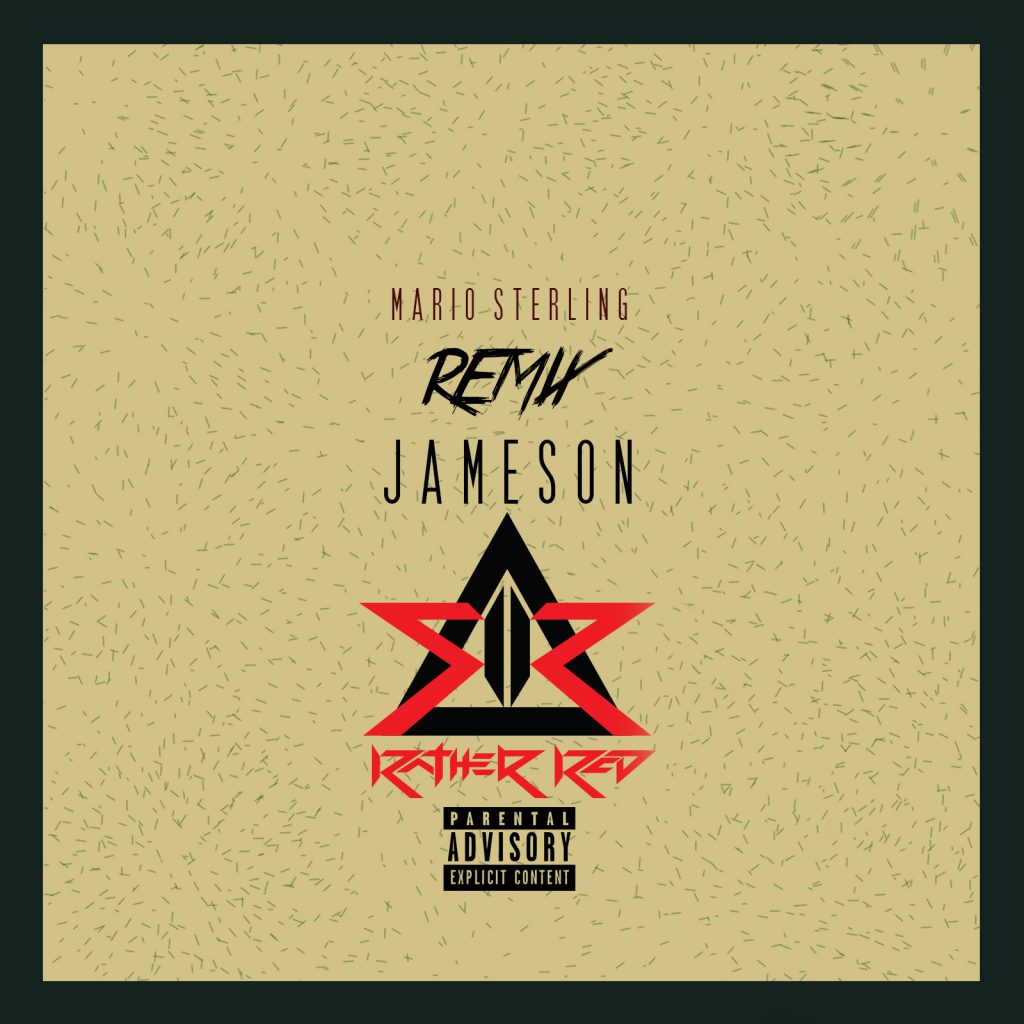 When asked about the remix, Rather Red stated:
"Mario's vocal on "Jameson" is as haunting as it is catchy. As soon as I heard it, I knew I had to remix it. Today's scene is full of those nights when you push past your own limits and you question what you've done to yourself, and I thought an aggressive remix could highlight the dangerous and violent quality of nights like these.  I only found out later that Mario wrote the song after a night at Avalon Hollywood, a club that I hold near and dear to my heart as my favorite place to perform.  Bass music and the Avalon are essentially synonymous, so it was only fitting to build a heavy track around Mario's amazing vocal."
---
About Rather Red:
Rather Red is Tommy Raymond, a Producer/DJ based out of Los Angeles. Originally from Honolulu, Tommy attributes his ever-morphing style to his environment.
---
Follow Rather Red on Social Media:
Facebook | Twitter | Instagram | SoundCloud | YouTube