If you have the chance to catch RL Grime's Nova Tour and haven't already, definitely snag some tickets before it's too late!
---
Going to school in a small college town has been an amazing experience – one that I definitely don't regret. There's a special sense of closeness about living in a place seemingly centralized around your university – especially during football season. Don't get me wrong, I love knowing every employee at my local Trader Joe's by name and that my morning commute consists of rolling out of bed a whopping 30 minutes before my first class each morning. However, living in a town like Eugene, Oregon does severely shrink my concert pool as many artists overlook it when planning out their tour circuits. So when an artist I like does perform here, I jump on the opportunity. And when that artist happens to be RL Grime… well, even better.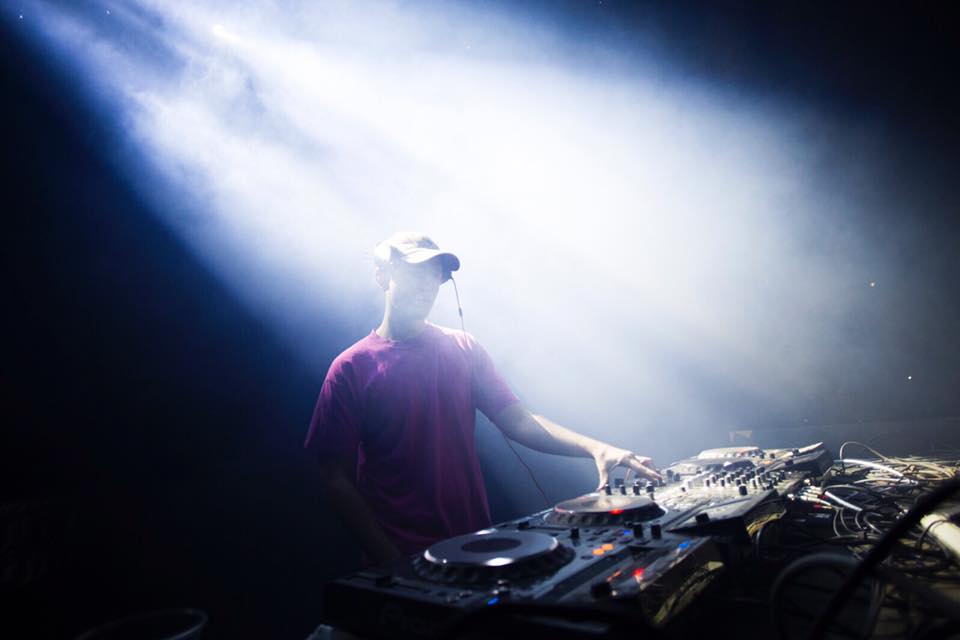 After purchasing my ticket back in June, I had five painful months to spend anxiously anticipating the show and aggressively stalking Grime's social media accounts, desperate for any sneak peek he might graciously give his followers prior to the tour kickoff. When McDonald Theater suddenly lit up with strobes after the dark intermission following Graves' opening performance, I knew the wait would be well worth it.
After teasing the crowd with a full minute and a half of intro, Grimes yelled "Eugene are you ready?!" before opening with his newest track "Era".
He kept the crowd's energy high by transitioning into "Reims", a relatively recent release of his while accompanying it with the acapella from Kanye West's "Power" and Grave's mix of French Montana's "Unforgettable". Grime has a tendency to begin his live shows with his newer material and so unsurprisingly, he continued to drop newer songs for the next 45 minutes, along with tracks off his previous album Void and some of his other popular remixes.
After about an hour, the blinding strobes and lights that had been such a prominent part of the show up until this point suddenly went black.
Not only had the lighting changed, but RL and his cube stage were now about 20 feet above the audience, appropriately timed to his "King of Africa vs. CORE" mashup. Grime played off the heightened energy of the crowd and dragged out the intro to "Scylla" to a full minute before transitioning into his ever-popular "Tell Me."
As the show began to near its end, Grime strayed away from the aggressive drops that opened the performance and introduced "Aurora" mixed with the vocals from Flume's "Never Be Like You." Just when I thought the show had ended, Grime broke the calm by ending with his remix of "The Hills" and "Stay for It" as his encore.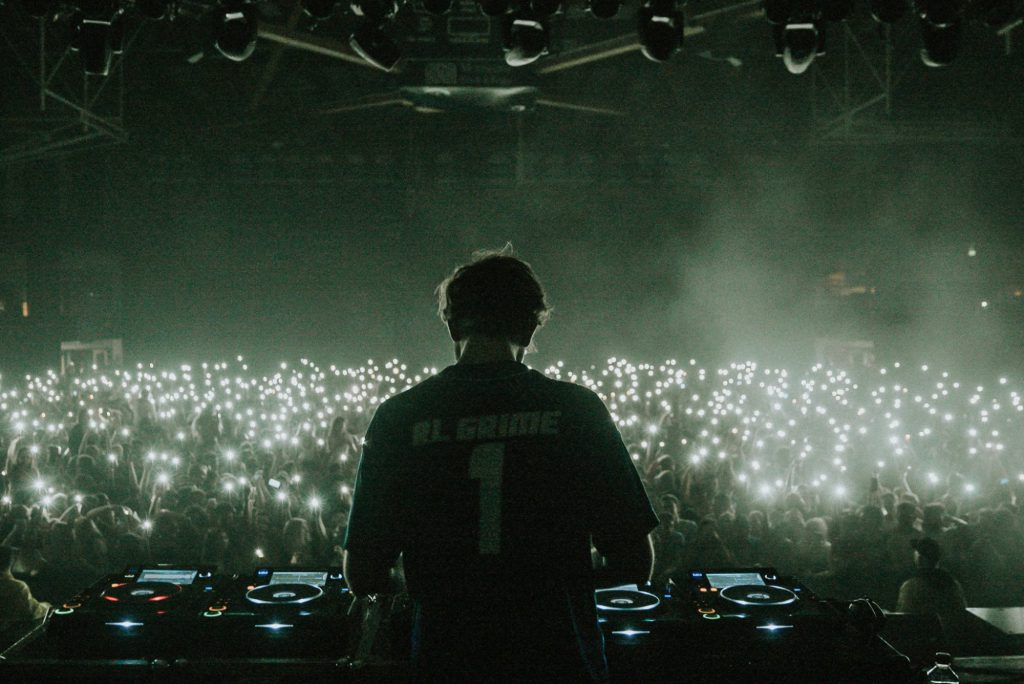 I want to highlight a few notable things about the show:
The music flowed – rather than cutting up his performance with drawn-out speeches thanking his fans as some DJs tend to do, Grime kept his shout-outs to a minimum.
Although it's nice to hear that your favorite artist appreciates you as much as you appreciate them sometimes, I liked that Grime let his music do most of the speaking. There were a total of three interjections by RL throughout the show, but I found that by keeping them to a minimum, the music was able to transition more seamlessly into itself than when artists are constantly asking the crowd to "throw their hands in the air."
Additionally, Grime's mixing abilities are undoubtedly one of his strongest talents as an artist. Nearly every song he played was a mix of one, two, or even three more tracks and the ones that weren't transitioned perfectly into one another.
RL's LED Cube was not only awesome but broke up the performance in a way that kept the audience engaged throughout.
As soon as the lights went out and the stage began to rise, our attention was instantly grabbed again as if he had just started performing. Also, by playing his newer songs in the beginning of the show and closing with his more popular ones, Grime ensured that the hype sometimes lost at the end of shows remained there throughout.
Overall, The Nova Tour lived up to my expectations and proved that RL Grime continues to be one of the leading players in the trap game.
Despite having already seen him a handful of times, each performance I catch by Grime continues to blow me away. The Nova Tour is definitely an experience you don't want to miss and if you get a chance, I highly recommend attending. Grime's hard drops paired with his ability to intermix popular songs' vocals with his own tracks makes the show worth attending alone. Throw in an LED cube that rises??  I'm sold.
---

The Nova Tour is still in full swing until November 25th, when Grime will close out his tour at The Shrine Expo Hall in Los Angeles. You can check out the full list of tour dates and purchase tickets HERE!
If you're like us and can't get enough of RL Grime, make sure to check out our post announcing the release of his newest Halloween mix, Halloween VI!
---
Follow RL Grime on Social Media:
Website | Facebook | Twitter | SoundCloud