No boundaries, no compromises. 100% trance. Paul's description of his latest studio album is spot on!
---
A mere 18 months ago, the trance scene came together as news came out of Paul van Dyk's accident. The following days and weeks provided little information, and everyone feared the worst.
Thankfully, Paul himself offered an update a few months later, and we all realised how close we were to losing one of the icons of the genre.
His early return to EDC Las Vegas shocked many, as he still underwent regular physical therapy to recover from the trauma of the accident. However, it soon became evident that performing for his fans was the emotional therapy he desperately needed.
It is through these performances that inspiration for his latest album surfaced and so, From Then On took shape!
Listen to Paul Van Dyk's From Then On on Spotify:
---
While You Were Gone. Inhale. I Am Alive. These three phrases explain Paul's early struggles.
From Then On starts the same way as his first album 45 RPM did; a beatless track that attempts to set the mood for the remainder of the LP. For "While You Were Gone", Paul teamed up with British composer Vincent Corver, and they deliver a touching, reminiscent, melancholic composition. A simple piano melody slowly builds up. Midway through the song, a progressive, minimal beat joins the fray to add a dab of energy.
It is the type of music that people often play in a time of need as they're praying their loved ones can endure the challenges they face. I'd like to think that this song is in dedication to Paul's wife, who stayed by his side throughout the endeavour.
Not a second later after the end of the song, the mood shifts abruptly. "Inhale". The first instinct any living creature has as they are born. In this case, the action relates to Paul's waking up from his coma.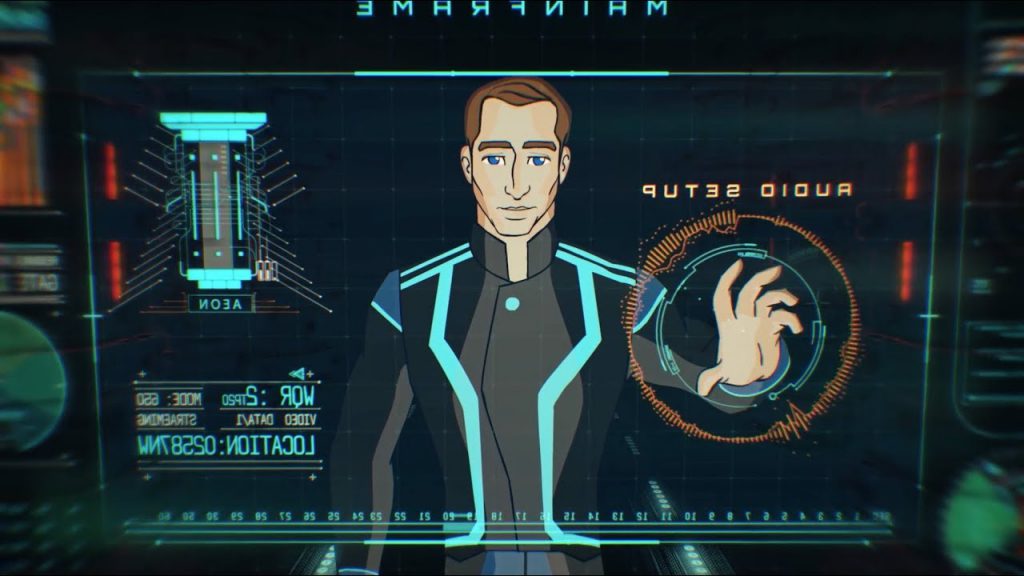 Teaming up with two of the biggest names in trance, M.I.K.E. Push & Fred Baker, "Inhale" has an air of optimism around it. The euphoric, yet still sad melody, makes us cherish the precious moments in life. However, it also reminds us the struggles we face as we begin our journey into this world. Paul is breathing on his own, but he's not home free just yet!
A couple of tracks later we have the opportunity to listen to what I deem to be Paul's most personal record. Rightfully named "I Am Alive", the song was the first production Paul made after his accident.
During the first few months of his recovery, Paul struggled with the most mundane tasks. Being able to make a cup of coffee, walking to the grocery store. These were difficult tasks to complete. His life returned to the simplest of things. The track mirrors his experience. Production is stripped down to the very minimum. A simple kick, an incredible touching melody.
The shortness of the record mimics his daily struggle to accomplish long and arduous goals. Above all, it is no surprise that "I Am Alive" bears a lot of resemblance to "Columbia", a song Paul made in 1999. Just as his life started anew, for Paul, this was a journey back to where his career began.
If you thought Paul forgot about the energetic trance we all love him for, think again!
The middle portion of the album focuses on happier thoughts and dance floor energy. You can feel that things are on an upswing. You get that itch to dance, raise your hands, and let yourself be taken away by the music. Even here, Paul manages to add throwback elements.
One minute into "Vortex", we can recognise the acid effect used in his remixes of "Still Alive" and Hans Zimmer's – "Poor Choice of Words". The main pluck melody draws inspiration from one his biggest hits "Another Way". It's clear that Paul wants to show to everyone that trance is still the core of his musical belief. And there's no better way than to make the connections to past productions, while also moving forward.
Following on from their collaboration on POD3, Paul teams up with Jordan Suckley to create a future dancefloor smasher entitled "The Code". It is far and large the edgiest and most energetic track on the album. Jordan leaves his mark on the production from the word go.
A heavy kick starts things off. It is quickly followed by eerie female vocal samples that we've heard in some of his tracks already. More acid lines and vocal chops soon join the fray. The breakdown is a combined effort. The first portion has a breakbeat feel to it despite the lack of a kick. The vast plucked riff that becomes the main melody is all euphoria. The climax is intense and is bound to wreak heaven on the dancefloors. From personal experience, the crowd goes mental!
The album closes with two low key tracks, "Escape Reality Tonight" and "Safe Haven".
"Escape Reality Tonight" is a refreshing take on female vocal trance. The voice is subdued and calm. The lyrics, for once, are meaningful. The beat is summery and relaxing. You can let yourself fly away to a beach somewhere as you listen to the song and enjoy the waves.
The album's parting piece, "Safe Haven", is my favourite. It is the ultimate throwback track. All of Paul's most significant records show his diverse set of skills as a producer. Ambient, chillout, breakbeat, progressive. These are not genres we usually associate with Paul, yet he masters them all.
"Safe Haven" is a downtempo, percussion-driven instrumental. It focuses on spacey atmospheres and submerged sounding drums. Jean Michel Jarre-inspired effects add to the spacey vibe. Here too, Paul creates a melancholic piano piece that touches us deeply. It is here, in this secluded and far away place, that Paul feels comfortable. But fear not, he'll come out of it to share with us all the joy he has for trance!
In a world where prominent artists struggle to keep their authenticity, Paul stands by his core beliefs: 100% trance!
Tiesto, Above & Beyond, Armin Van Buuren. All the all-time greats reached a point in their career where they decided that a new challenge is needed. They slowly moved away from the scene that nurtured them and embarked on different journeys.
Ever since it's inception in the early 90's in underground clubs in Berlin, Paul Van Dyk is the only constant within trance. He was there at the birth of the genre and still stands strong today. It is his dedication to trance music that garnered the support of countless millions of fans.
Even though trance is no longer the genre that represents electronic music, Paul manages to top the chart in album sales. In a world of streaming and instant access to content, Paul can convince people to buy his music because of the status he worked so hard to earn. It is a testament to his devotion to trance and the trust his fans show him in return.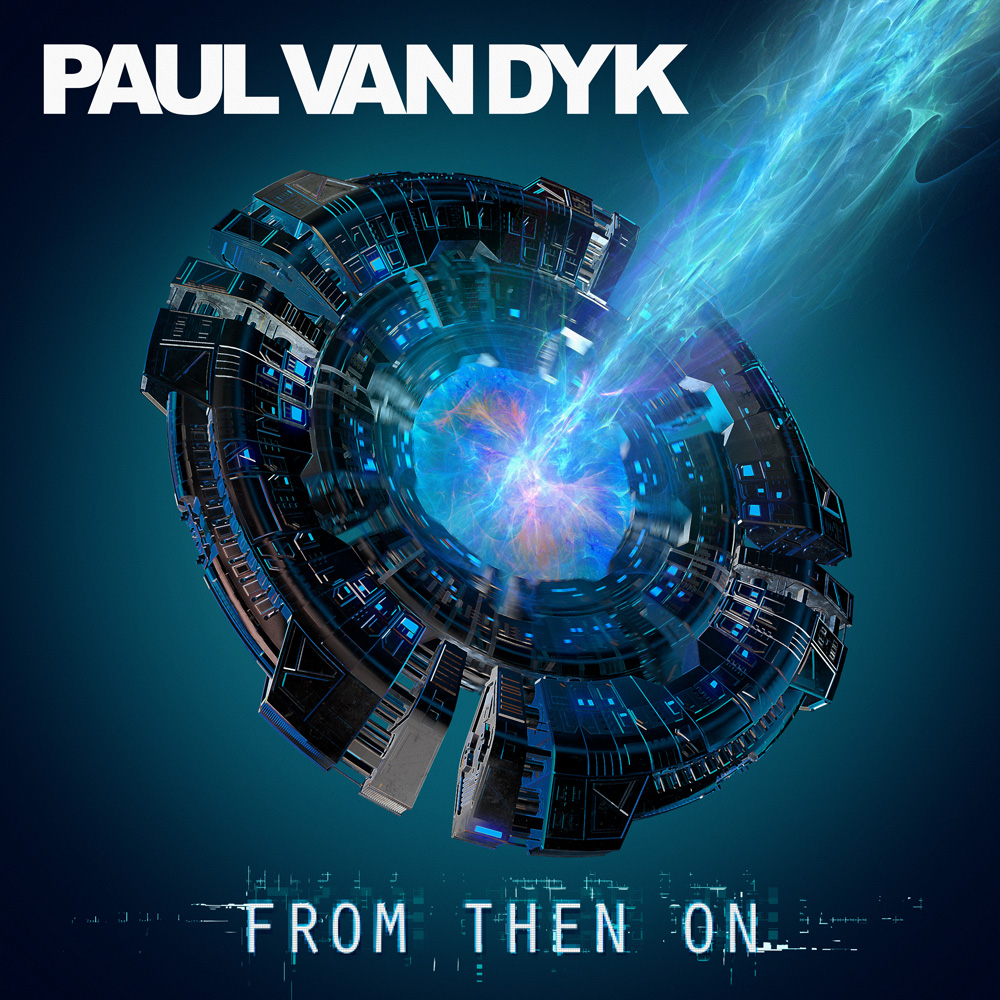 From Then On is unequivocally an all-trance affair. However, it is not the type of trance that we expect from other artist albums of the last few years.
For starters, there are only two vocals tracks out of 14. We also hear two downtempo tracks which feature a piano melody as their centrepiece and little else. Production is stripped down to the barebone elements of trance: emotion, melody, and energy.
Similar to Politics of Dancing 3, the majority of songs on the album are collaborations. Nevertheless, whereas the influences of the featured artists are distinguishable in POD3, that is not the case here. There's no doubt. Paul is the main protagonist of each song, his sound being easily identifiable. The piano melodies, the familiar high hat, the lush VANDIT plucks that form euphoric riffs; every ingredient that we've come to love over the years is present.
Last but not least, the throwbacks to tracks from 15 years ago is apparent. It comes as no surprise that for the first time in close to a decade, Paul elects to describe one of his albums as trance. It is the music that he's always shown devotion to, and one that he reconnected with since that tragic day in February. We should all be thankful that even after 25 years on the scene, Paul can surprise us with an album worthy of listening on repeat!
Purchase Paul van Dyk's From Then On on vinyl or on CD!
#LISTENTOTHEFUTURE
---
Follow Paul van Dyk on Social Media:
Website | Facebook | Twitter | Instagram | Soundcloud | VANDIT Website | VANDIT Soundcloud