Get to know rising star EUFØENI in this week's Artist Spotlight!
---
If you haven't heard of EUFØENI yet, it is definitely time to tune in to this fresh artist. Originally hailing from Boston but currently residing in Los Angeles, he has produced some unreal beats that show off his true creativity in the studio.
Playing off the word Euphony, which is defined as "the quality of being pleasing to the ear," we can't help but agree with his choice in name after listening to his music. His originals "Don't Stop" and "Overdose" are both simply infectious, bringing with them solid grooves that will have you bouncing along with the tunes wherever you are.
Recently taking the stage at Life Is Beautiful back in September, and with an EP release on the horizon, it is clear that EUFØENI is ready for the world to take note of his work.
Listen to EUFØENI's exclusive guest mix below, and read on for our chat with the man himself as he prepares for the next part of his journey as an artist!
Stream EDMID Guest Mix 087 || EUFØENI on Mixcloud:
---
Who are some of the biggest influences you've learned from or been inspired by as an artist?
I would say one of my biggest influences has been Koji Kondo, mainly because as a kid playing N64 and retro games I realized that it wasn't as much the game itself that made me happy, it was the music and the melodies that were upbeat and caught my attention.
I wanted to learn more about that world and found out that he had made a lot of those sound effects. That's when I got into the world of sound design.
I've always really been into old school hip-hop, and was introduced by my older siblings but was more captured by the instrumental side of it, and when Flying Lotus had come along I would say he inspired me to be creatively free.
Recently you released track "Don't Stop", which is a solid house tune that really got us swaying with the beat. What was the production process like for that track?
[Laughs] Actually that process was kind of funny, I was driving to Yosemite to go camping with my girlfriend and listening to Fleetwood Mac. My dad and I would always listen to Fleetwood Mac when we would go camping in Vermont and "Don't Stop" came on.
The drums in that song have a very odd swing to them, so I thought maybe I should mimic the drum swing of "Don't Stop" but make an entirely different tune. I started with the drums and the rest took off from there.
You've remixed a few R&B and Hip Hop tunes, what draws you to those genres when looking to rework a tune?
I grew up listening to those genres as a kid. I always felt like my family had a diverse taste in music, and I have a large family. I get more goosebumps working with R&B haha. It has more soul and truth to it for me. I've always felt that I understood the form and expression of Hip Hop.
Six months ago you posted a track on SoundCloud titled "A New Beginning". What was the significance of a fresh start to you as an artist?
I think that answer can depend on what kind of artist you are, over the years I've constantly changed my sound or the type of music I make because I'm not sure what will appeal to people, even though I like making everything.
Now, I try and concentrate less on what people will like, and just make what I enjoy because that's why I made music in the first place. Once I dialed back some of that anxiety, I went back to doing what I love whether it's sampling a funk tune or making every synth and melody from scratch.
It doesn't matter to me and "A New Beginning" just felt appropriate at the time.
Do you have any upcoming releases, projects, or shows that you can share with our readers?
I do have an EP that I'm coming out with that has a lot of unreleased music I've been holding on to for the last year or two.
On your "extras" SoundCloud account you have some ideas and video game compilations. What role, past or present, do video games play in your music career?
Video games have played the largest role in my music career and inspired my creativity art wise. I made this extras page because some of those ideas don't really leave that realm of "soundtrack" in video games, and I'm trying to incorporate both video game music and hip hop/dance music.
I was always really into adventure/fantasy games and games that had in-depth plot lines… mainly because I felt like whatever game I got as a kid was something that was given to me, not by choice. It was a selection based off what my parents or siblings gave me, and once I started to mature in that selection I found it was more rewarding to deal with the tedious process of failing and finally getting through to the end.
I think video games have taught me patience and to stick with it because you never know how a game will end or what the twist is. In music, you have to be patient and meticulous if you want it to be rewarding to you.
I believe that video game music has influenced a lot of people whether they are aware of it or not, especially computer musician's because most of us that are willing to sit at a computer all day usually grew up sitting at a console all day.
What have been some of your favorite video games to play over the years?
There are so many, but I would say that the ones that really spoke to me were Chrono Trigger, Final Fantasy series, Zelda series, Star Fox, and Starcraft.
Basically, any game with a really in-depth storyline and was puzzling drew my attention.
Where is a dream venue or event that you'd like to play in the future?
I actually just played my first festival at Life Is Beautiful, and that was an amazing experience.
As far as where, I haven't given it much thought, but I would love to play anywhere that people would like to hear my music and enjoy it, even if it's in a field or a crusty dive bar. As long as the crowd is good, I'm happy.
If you could only listen to three artists for the rest of your life, who would they be and why?
Fergie, Fergie, and Fergie. Just kidding. Probably J Dilla, Claude Debussy, and The Beatles.
J Dilla because I can never get tired of his music.
I feel like Claude Debussy was ahead of his time, he used a lot of untraditional chords. Some people argue that he is the godfather of Jazz, because of his obscure melodies and he was doing it over 150 years ago well before jazz existed.
The Beatles, because they have so much god damn music.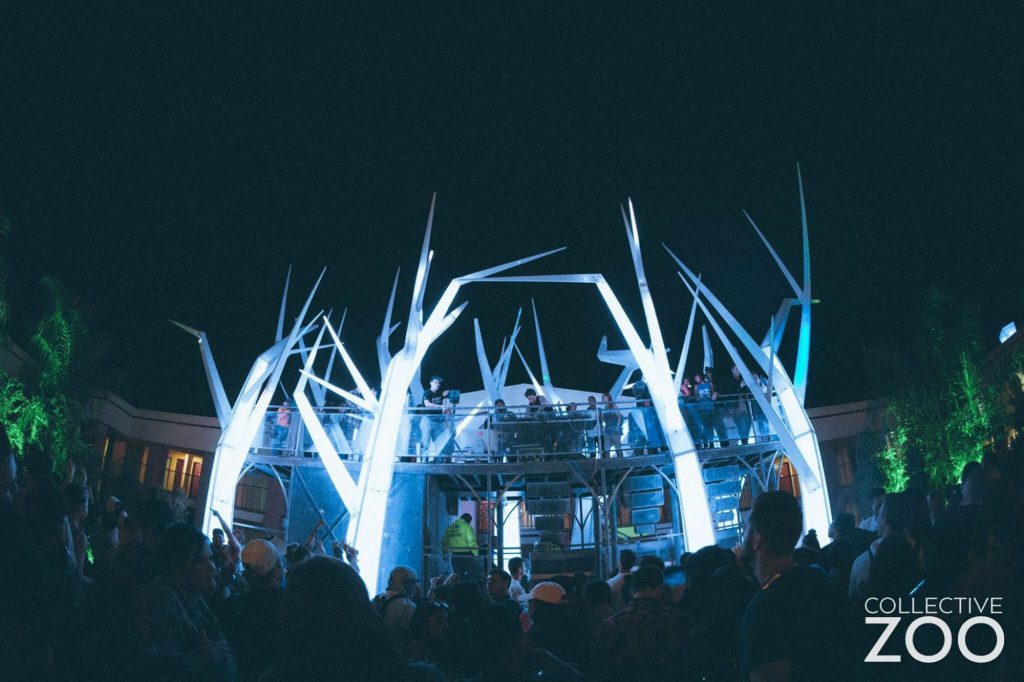 With Halloween on the horizon, what has been your favorite memory of the holiday, and do you have a costume to rock this year?
I wouldn't say it was my favorite memory but my most memorable.
I was a freshman in high school, a bunch of buddies and I decided to egg basically everything. Growing up in a small town you learn every possible cut through. So when the cops were called, we were darting through peoples yards. My buddy even got clotheslined by a fucking clothesline!
The thing is, every normal person was already gone and at home during most of this chase because it lasted 5 hours into the night. I even remember climbing on top of a school to hide because there were cops literally everywhere.
It got so out of hand. There were kids on top of roofs of restaurants smashing pumpkins. It was out of a movie, I even got egged in the face that night! No one was safe. [Laughs]
As far as a costume, I don't have it yet but I really want to dress up as Fred Durst.
What's your favorite type of candy?
Most people don't even know it but Zagnuts are amazing
Finally, what is your favorite flavor of ice cream?
Ben and Jerry's phish food or fight me.
---
Follow EUFØENI on Social Media:
Website | Facebook | Twitter | Instagram | SoundCloud