Thomas Gold talks touring in India, new tracks "Dreamer" and "Tumbler", and more!
---
Since starting his career, Thomas Gold has been a consistent force in the electronic music scene. Producing a variety of genres over the years, he has released music on major labels like Toolroom, Revealed, and Armada Music.
Whether you've heard his tracks like "Marsch Marsch" and "Colourblind" or caught a set of his at clubs and major festivals spanning the globe, there is no denying that he brings quality energy in every aspect.
Thomas Gold sat down for a chat with us after his recent gig at Avalon Hollywood to chat about his latest music, recent tours and more. Stream his track "Tumbler" below and read on for the full interview!
Watch the music video for "Tumbler" on YouTube:
---
Thanks for taking the time to chat with us after your show at Avalon Hollywood this month! Do you have any favorite moments from the gig?
I was having fun a lot, but one of the best moments was when I went into more tech-house stuff during the last 30 minutes of my set, was great to see how much people loved it!
You recently released track "Dreamer" featuring Mimoza. what led you to combine forces on the track and what was the production process like?
I was looking for ideas for my next single, so my management sent me a rough demo for 'dreamer' which they got from her management. I fell instantly in love with not only the song idea but also Mimoza's beautiful voice.
So I took the vocal and produced my own rough version with it, and they all loved it too. From that point on it went all pretty fast – just a few tweaks in the vocal and the allover production and we were done. It was a pleasure to work with Mimoza, she is a great singer and person!
Speaking of the title, do you consider yourself a "Dreamer", and what has been a dream outside of the music world you'd like to achieve?
Haha, I am kind of a dreamer, as I always had this dream of becoming a music producer and to be able to make a living from my music.
But, I am very realistic in many ways as well, sometimes I tend to 'overthink' things a bit too much, but most of the time I can use those two 'approaches' and balance them out in some way. 🙂
Your new track "Tumbler" is definitely more of a dance floor destroyer than "Dreamer" – how do you straddle the two sounds that you're producing right now and why the decision to make such a big shift in style?
It is actually quite easy for me and means a lot of fun, as I don't have to limit myself to any genre or style. I love doing both – commercial, song-based radio/dance music, but also (and this is where I totally come from) proper club tunes.
I wouldn't call it a 'shift', as the club music has always been there in my career, I only 'added' those more radio-friendly productions a year ago. I will also continue to do both, having my next club AND radio/dance single both almost finished which will be released later in the year.
Download or stream "Tumbler" on your favorite platform!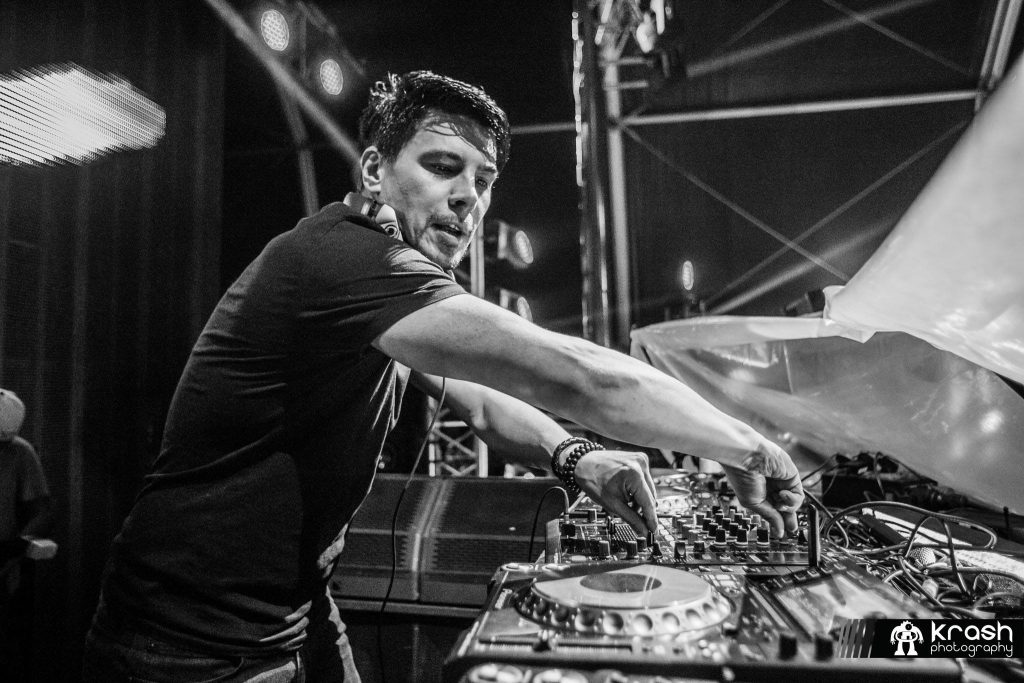 Throughout your career, you've released some quality remixes, with some of our favorites being Delirium's "Silence" and Lady Gaga's "Judas". Have you ever felt any pressure when remixing such massive tunes?
Of course there is some kind of 'pressure' when I do remixes for those big tracks, but it is more of a positive pressure than anything negative, I see this rather as a 'challenge' and it gives me that certain 'kick' while I produce them, which only makes my workflow better 🙂
Over the past few years, you've worked closely with the Armada Team to release some quality music. What led to you working with the label, and has the relationship been any different than past labels you've been signed to?
Armada has a long history in this industry and when I got in touch with them and the whole team, I learned that the people working there are so nice and so 100% dedicated to their jobs and to the music, you can really feel the spirit!
So it was no big question for me to join them, and since then they have done such a great job for and with me. I never experienced so much personal support, help, and such a positive vibe when I worked with labels, Armada stands out a lot, I'm more than happy to be part of it!
In September you played quite a few gigs across India. Was there a difference in the scene there compared to Europe and North America?
In general, there is no big difference – people love to go out and to dance, to party and they love the same kinds of music as anywhere else in the world.
Of course there are a lot of local sounds you can hear when you see local DJs playing, but still, for the most part, the music is like in the US or in Europe – which makes me always think how amazingly music connects the world.
Also, I have seen a lot of different clubs and venues, from outdoor, rooftop places with bottle service clubs or dark and underground-ish after-hours places. India is fun to play and I can't wait to get back very soon.
When you were touring the country did you get to try any local food?
Of course! As I have been to India a lot before, I knew what to expect, and I never had any issues with the spices luckily! I even did try some of their 'street food', but with care![Laughs]
By the way, chicken tikka is my favorite!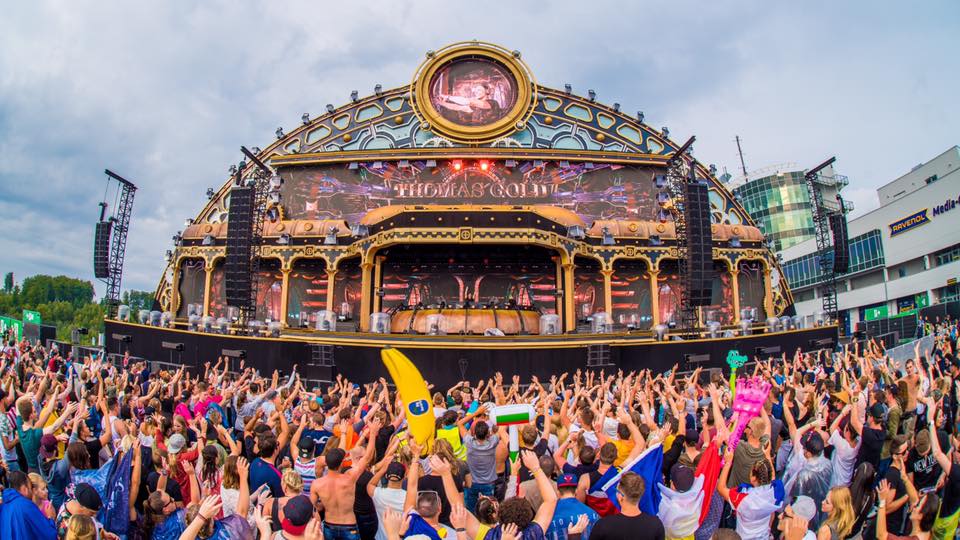 Berlin is known around the world as one of the hubs of dance music. How has living in that city affected you as an artist?
As an artist maybe not too much, as the scene in Berlin is different from what I usually produce and play. But nevertheless, Berlin is a big inspiration to me in many ways, I love to go out and see other DJs playing there.
Also, the energy of the city is great, it's constantly evolving and crazy new things pop up.
If you could go back to the beginning of your career to tell yourself one piece of advice, what would it be and why?
I think it took me a while to get where I am now, as I started everything myself and I did not have any work 'partners'/managers/agencies in the beginning. Which was good as I could develop my style and my brand over the time myself, but maybe – if you go back – I would try to gather other people around me a bit earlier.
Sometimes it's just better to get advice, help or a second opinion on things. Apart from that, I would not change too much else.
Finally, what are your favorite toppings on a pizza?
Tuna, prosciutto, and mushrooms!
---
Follow Thomas Gold on Social Media:
Website | Facebook | Twitter | Instagram | SoundCloud