What sets Suwannee Hulaween apart from other venues and festivals? So many things – let me count the ways…
---
Throughout many of the posts that we have published about the fifth Suwannee Hulaween, you have noticed that I refer to Spirit of Suwannee Music Park as "magical" or "home". That is because (and I've said this before) Suwannee is not just a music venue or campgrounds. The people who attend Suwannee, those who have been attending for years or only since Hulaween's inception… we are a family.
Suwannee is a place where people have met their best friends; Suwannee is a place where people have gone and fallen in love with their twin flames, their soulmates. Suwannee is a place where all are welcome, where all flourish together, where everyone coexists in a beautiful, symbiotic relationship that goes deep into the souls of its attendees.
Suwannee is a place where an anxious, overly mentally stimulated person like myself found the true quiet of the mind. I adore Suwannee and have so many stories to back up that statement and am here now to share some of my favorite aspects of 2016's Hulaween.
Chris' Favorite Memories of Suwannee Hulaween 2016
---
The Sets
Every year, Suwannee Hulaween has brought the most EPIC of performances. I have not missed a single Hulaween, so I have been able to see its progression in terms of musical performances and production. For one, the String Cheese Halloween performance becomes more grandiose every year. This past year, we were showered in confetti while dice the size of golf carts were bounced over everyone's head. I remember watching from a little ways back (I love space so I can dance) hearing the crowd cheer and applaud in approval.
The year Thievery Cooperation played the main stage, I remember that as the rainy year of Hulaween, not that it stopped the Suwannee family in any way, shape or form. In its second year, Hulaween was still in its infancy, but still, Thievery took everyone away with some of the most entrancing melodies. With this year's lineup being just as versatile, I cannot wait to see what dance moves I will break out into.
---

Spirit Lake and the Spirit Lake Stage
Spirit Lake Stage, located on Spirit Lake is probably one of the most ever-changing aspects of Hulaween. It is the Aquachobi or Sherwood Forest of Suwannee Hulaween. Spirit Lake is the art and interactive mecca, hosting live performance troupes, artwork, and art displays. You go to Spirit Lake after all the music for the day is done and immerse yourself with all the other Wildlings and Ghouls of the night.
In the last two years, Spirit Lake has had two stages on either side of its grounds, one of which was where I saw and danced my little heart away to Claude VonStroke. That set was the very first time I had seen a true dance party go off at the Suwannee, which is a bold statement to make. I have been a part of some of the most epic dance parties at the Suwanee, but to see a true a producer like Claude in the Suwannee was sublime.
---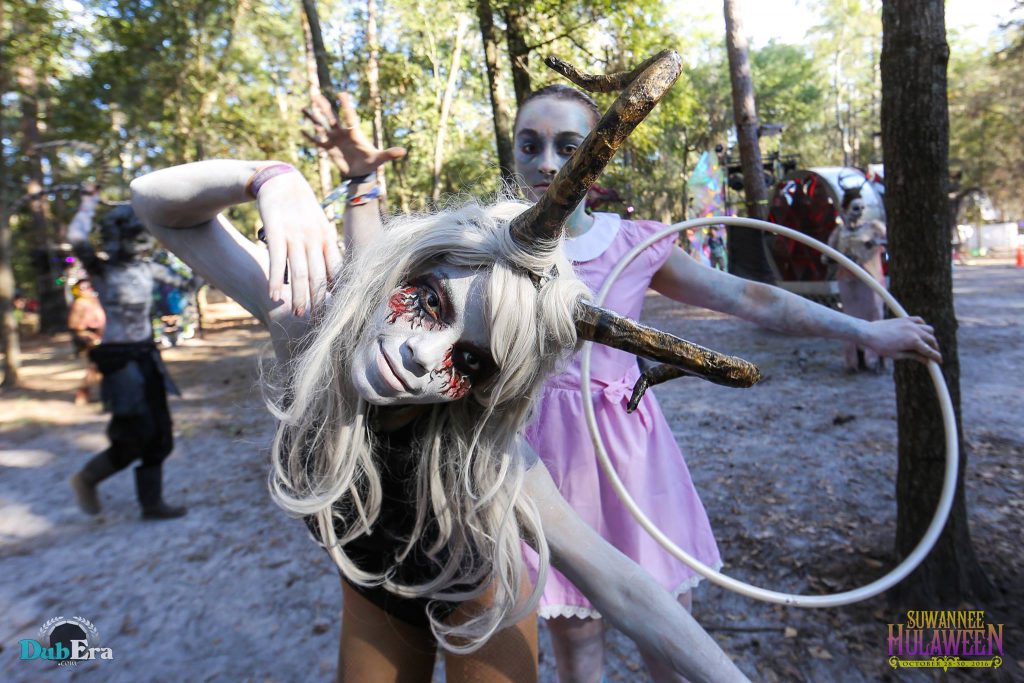 The Costumes
Costumes never get old. It is a concept I love, no matter how many years I have aged. Halloween has always made me feel giddy and excited. The thought of the candy, thrills, and chills never seems to get old to me. So combining all that with live music as Suwannee has done continues to reinforce to me how the magical the Suwannee is.
The costumes that people adorn is unrivaled. I have seen the full character lineup of Mario Kart complete with cars, The Power Rangers, The Ninja Turtles, polka dot queens, burlesque vampires, fawns, Jesus himself, Ghouls, and some of the sexiest donuts ever. We Suwannee family are a creative bunch of night dwellers.
My personal go-to costume has always been a Brown Bear Onesie. It is a versatile outfit with ample leg space and pocket space with an epic hoodie for colder nights. Plus, I have been doing it so long it has become a part of my Suwanee family vibe.
---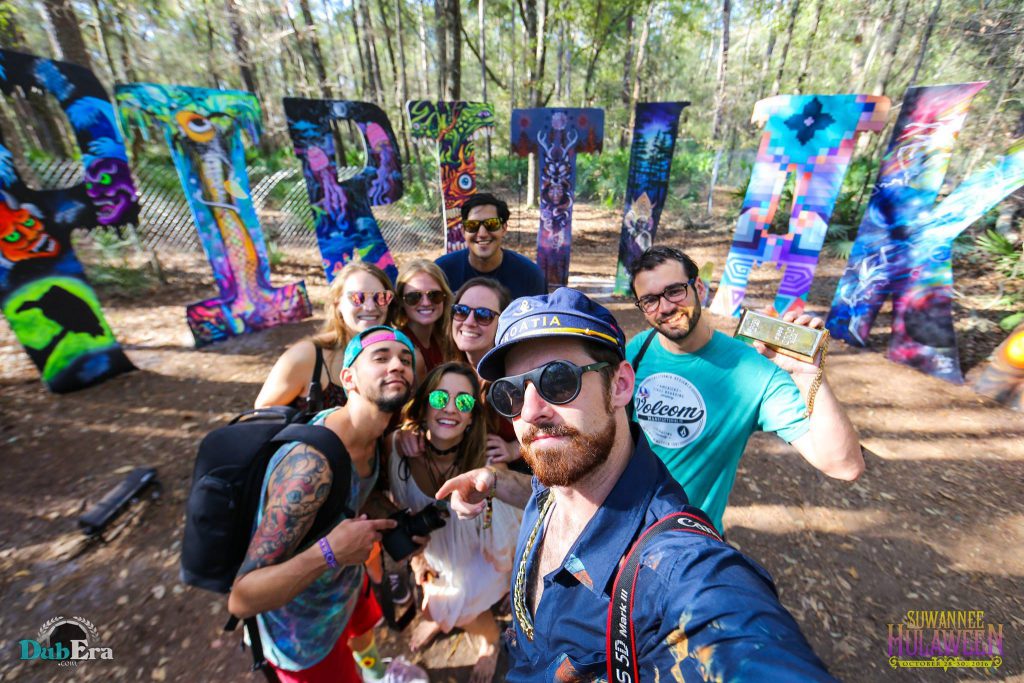 The Suwannee Family
Everyone claims to have the BEST people at their most favorite festival. Die-hard EDC fans will say that the Speedway in Las Vegas where everyone meets under the Electric Sky has the most amazing people and friends to meet; Burning Man's Burners are said to be some of the most beautiful inside and out; Bass Heads will now say that Lost Lands has the rowdiest, most fun-loving, bass-loving people in all the land.
Well, Suwanne has the best family of people that any festival lover could ask for. When you join in at the Suwannee for any number of festivals from Wanee to Suwanee Hulaween, you are inducted into a family – one that looks out for one another, one that is always excited to meet new members, one that is always there for a good laugh and time. Suwannee is home for so many, and home is where the heart is. We at the Suwannee look forward to hugging it out with new friends who will fast become family and people you look forward to seeing no matter how long it may be in between meetings.
Some of the coolest members of the Suwannee family are not the humans who go, but all the amazing animals you meet wandering around with their loving owners. I myself have brought my two best friends, Jaks and Eva, two lab mixes who eventually became very famous. I would walk throughout the festival grounds with them, playing frisbee, tossing a ball and every time a new friend of theirs would walk up to me with open loving arms, ready to embrace me and them again. This was a theme for all the furry friends in the Suwanee: I have met pigs, cats and one even a flying squirrel.
All family is welcome in the Suwannee grounds; just do us all a favor and clean up after them, and keep our home clean.
---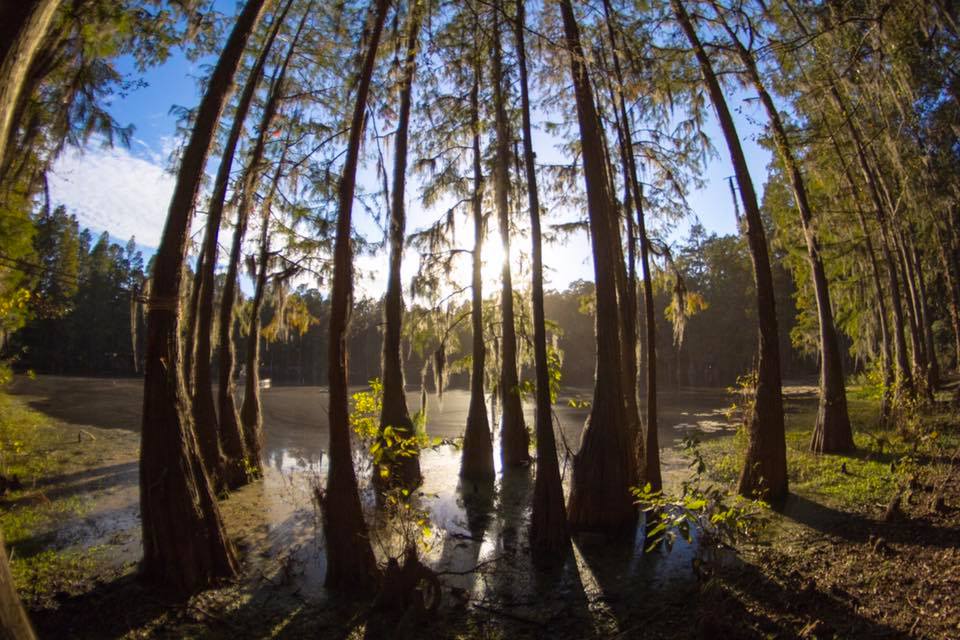 The Vibe
The Suwanee Inspires; there is no other way to put it. The people, their different vibes, ideas, and consciousness, with their combined want to share love… this makes the Suwannee and Suwanee Hulaween the special place it is. I have met some of my dearest friends in those woods. I have seen people fall in love, lose love, rekindle love; these woods, they bring out the most endearing qualities in so many.
One of my fondest memories was the very first time I walked the grounds. It was late night back in 2011. I was thirsty and mentioned that to a friend. A fellow passerby gave me a bottle of water and a hug. I was so shocked; I did not have time to react before he just danced off.
My best friends and I have found our callings within those woods. It was the first place I picked up a camera and walked around, snapping shots of all the costumes and wildlings I passed by. To this day, some of those photos still float around amongst my friends, reminding me why it is I love to capture moments for people. This year will be an extra special one for me and all attendees, as this year is shaping up to be the biggest production and most inspirational time of all the five years Suwannee has taken place. If I can offer one piece of advice: do not miss out on Suwannee Hulaween 2017!
---
The sense of love, community, and magic that Hulaween is known for will be present throughout the entire weekend.
I will leave Monday, as will many, back to our regularly scheduled programming, but with our hearts full of love and memories. Another year of Hulaween will go by, but we will carry with us the special feelings that Suwannee inspires in us all. Those grounds, this festival, they have a knack for breaking barriers down and bringing out the best in us.
As each day passes and I draw closer to returning home, the memories of loved ones and the times we have shared together wander their way out of the depths of my mind, filling my chest with warmth and happiness. Come October 26, Suwannee family will return home, ready for good vibes and the fifth edition of Suwannee Hulaween. Who's ready??
If you're planning to attend Suwannee Hulaween 2017, get your tickets ASAP – they are selling out quick!
---
Connect with Suwannee Hulaween on Social Media:
Website | Facebook | Twitter | Instagram
Featured Photo Credit: Brad Byrd