Get the lowdown on rising star ZOYA!
---
ZOYA is fast on the rise to becoming one of the most notable acts in not only the trance industry but in the dance music industry as a whole. With a background in singing and songwriting, ZOYA has harnessed her passion for music, spreading her creative wings to embark on a journey of sound that would ultimately land her behind the DJ decks.
While she continues to write music not only for herself but for her fellow comrades in the music industry, she has proven that her talents run far deep, collaborating with some of the top artists in the industry and delivering mixes and original dance tracks that are a cut above the rest. All of her hard work has garnered her some major support from the mammoth Armada label and as a dance music force to be reckoned with, ZOYA is proving that this is not simply a mans world!
This month marked the release of her latest track, "In My Mind" and as the world braces itself for a ZOYA takeover, we simply had to touch base with her and get the lowdown on everything that makes this shining star who she is as an artist and to unveil her unique identity in our ever growing and ever evolving scene. So sit back, relax, and get to know the woman behind the beats!
Stream ZOYA's exclusive guest mix for EDM Identity on MixCloud:
---
This month you released a new track called "In My Mind"; which sees you step outside of the comforts of the trance realm to explore the pop-house side of

ZOYA

. As an artist on the rise, do you plan on continuing to experiment with different genres, and how would you describe your artistic vision for the future?
I was always a fan of the good music no matter what genre it was. Through the years I studied and got into different genres. I was formed as a classical musician, studying opera and piano at the start. Then I started singing pop-jazz until I discovered the electronic music and especially trance. Trance will always be my biggest passion because the emotions that I feel when I listen or sing are really strong. But at the same time if I hear a demo which I really like I am open to experiment and try it and see what happens. I wouldn't limit myself to just one genre. For the near future, I am preparing a few new trance projects; one is ready and I'm just waiting for the release date and I am also getting into a collab with a Mexican producer for more commercial sound. I wasn't looking for that but when I heard the demo I had goosebumps all over so I can't wait to record that song and present it to you.
Take an in-depth look at ZOYA's brand new track "In My Mind" by clicking here!
Coming up in the scene as a singer/songwriter, how has this helped you cross over into the DJing industry and what is the most challenging part of balancing your writing endeavors with your blossoming DJ career? 
Well, singing and songwriting is one thing and Dj-ing is completely different. I feel like my soul is very colorful and I wanted to express myself in a different way. For example, people who know me closer are surprised for my music choice; as a DJ as I really like psytrance. When I write or sing I would go for more emotional or soft songs. Recently I'm really dedicating most of my time to the DJ stuff, listening to new tracks, selecting and preparing guest mixes for radio shows… To be honest I love it and when I get to my controller I can spend more than twelve hours playing around. Not long ago I went to a holiday in Greece and I was carrying my controller with me and we bought speakers so I could play and do some work. I'm really into it. I am trying to find a balance between songwriting and DJ-ing though.
Let's talk about your experience at ADE last year! Can you go in depth about that experience and touch on the impact that events like ADE can have on artists who are trying to establish a presence in the scene? 
ADE will always be special to me because that's when I got into electronic music. It was 2013 when I first went to it. I remember I went all alone and I didn't know anyone there. I set up meetings online and I just went and started meeting people and introducing myself. It went really well. I managed to sign 2 songs at that time and I had two international interviews which was a big success for someone unknown in the scene. Last year was way easier because I already knew a lot of people. My manager and agent were there, a lot of artists and friends were there, and we had a great time. I would recommend to anyone new in the scene to take advantage and go to events like ADE or WMC in Miami and just introduce themselves, set up meetings, and do some networking. These events are a great opportunity to connect with people in the industry and start working together in the future. Don't be shy or scared to try…
What is it about the trance genre that speaks to you and how do you stylistically set yourself apart from other trance artists in the industry when it comes to your original productions, mixes, and live shows? 
For me, Trance is all about emotions. As they say, "Trance is for dreamers". Not everyone can understand or feel that music. When I create trance I feel like I'm in a different dimension. I'm trying to express myself and add my own touch into every track I write and sing. I guess my voice helps me to be more recognizable. When I write the lyrics, most of the time they are based on personal experience. I write heartfelt lyrics and the most beautiful lyrics are actually written when I'm in love or heart-broken. I have some ideas about the live shows which I think will be very interesting for the audience but I will keep that a secret for now. I don't want to ruin the surprise.
As a woman who has chosen to step into the DJing world in a predominantly male dominant industry what are some of the challenges that you face and how do you overcome them?
Oh, I knew it wouldn't be easy before I started. But that made me even more ambitious to try and learn. When I decided to step into the DJ world I wanted to do it properly. I have many DJ friends who offered to teach me but instead of that I went to a music school and signed up for private DJ lessons. I wanted to learn everything from the start so my teacher was teaching me to mix in vinyl. I know in this men's world, men will always try to prove they are better but I can assure you that there is a place for anyone if you really add a lot of hard work and dedication into it.
Do you have any advice for other women who are trying to break into the DJing industry who may be intimidated by the lack of female presence? 
My advice to all the ladies who want to become a DJ is to go for it. Don't listen to anyone who tells you that you can't make it for whatever reason. If you really like it and you add some effort to make it, you will make it. I remember when I did my first guest mix I got so many negative comments from a male DJ who was trying to make it. He tried to insult me and put me down but that didn't stop me or made me less confidence. It was exactly the opposite, I became more ambitious and hard-working and I wanted to prove I can be good. So ladies just go for it. Don't let anyone stop you from reaching your dream.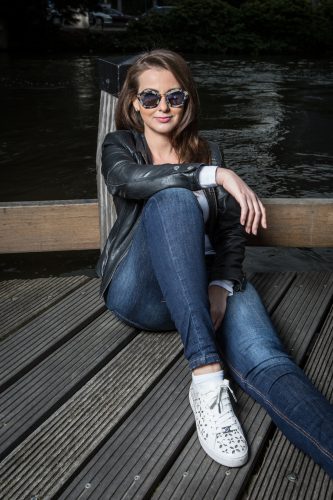 As a creative visionary who draws inspiration from your life experiences, what kind of emotional impact do you hope to have on your fans who are drawn to your work?
I would love to encourage, motivate, inspire, and lift if someone is down and send them good vibes through my tracks. Music connects people and I have met and connected, in some way, with so many artists which later on became friends. So if I could do that to other people, I would be happy.
Additionally, what kind of emotional impact does it have on you when you see the support flooding in from your fans?
There were times when I wanted to quit but exactly then I received the most support from my fans; people who I never met in person but somehow I felt close to. Reading messages and comments on social media really showed me that I am on the right path and I have to continue working hard and create more tunes. Sometimes a simple message can brighten up your day and make you smile and I am really thankful to these people for sharing this journey with me.
If you could pick three artists to collaborate with, who would they be and why?
If I have to choose to collaborate with a singer I would really love to work with Ellie Goulding; I love her voice. And as a producer, it will be amazing to do a track with Kygo or Berg. Both are completely different but I love their styles, unique in their own way.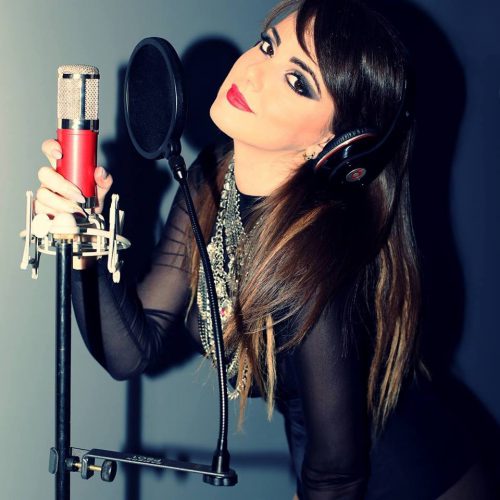 Apart from music, what makes ZOYA tick? Do you have any unique hobbies or interests that your fans may not know about?
It is again music related. I love dancing salsa and bachata…especially bachata! I was living in Florida for a few years and I got into salsa there. When I returned to Bulgaria I was taking private lessons seven days a week. I got really addicted and I still do it now. Not seven days a week but as much as I can. Also, I love swimming and I'm trying to swim one hour every day. That's my way to release stress and clear my head. Other hobbies… I love traveling. I have been traveling for the past ten years. Sometimes I get tired but if I stay home for more than two months I really miss it so I pack and go somewhere. So far I have visited around thirty countries, so there are many more to see.
Finally, what's up next for you? Any big performances or new material you are working on that you are most excited about?
I am working on a collaboration and I'm really really excited about it. The plan is to be released next year and to film a music video. So far that will be my best track and I really have high hopes for it so… I hope the wait will be worthy!
---
Connect with ZOYA on Social Media:
Facebook | Twitter | Instagram | SoundCloud | YouTube